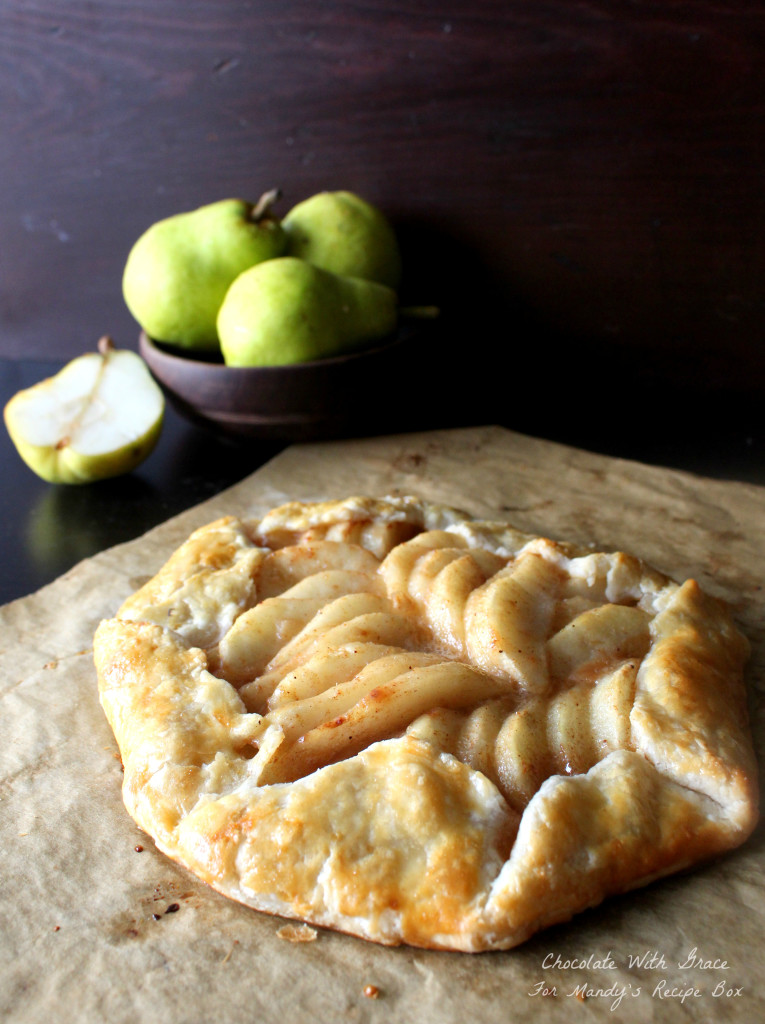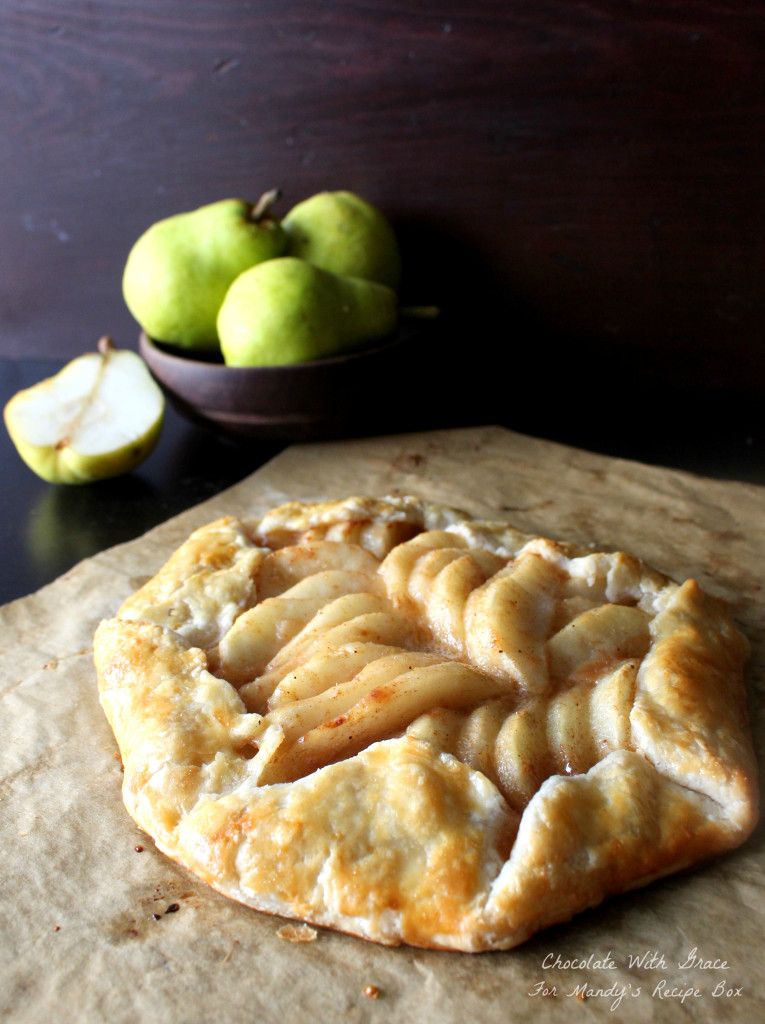 I'm back with more delicious fall flavors. This time pears and caramel. I saw some of these gorgeous pears on a trip to the grocery store  and  I they were begging me to be turned into a dessert.  You already know of my love affair with caramel from my caramel stuffed pretzel cookies, but in the past few weeks it feels like I have made batches and batches of drippy, sticky, sweet caramel. So get excited because it has all went into recipes for this fall and they are awesome!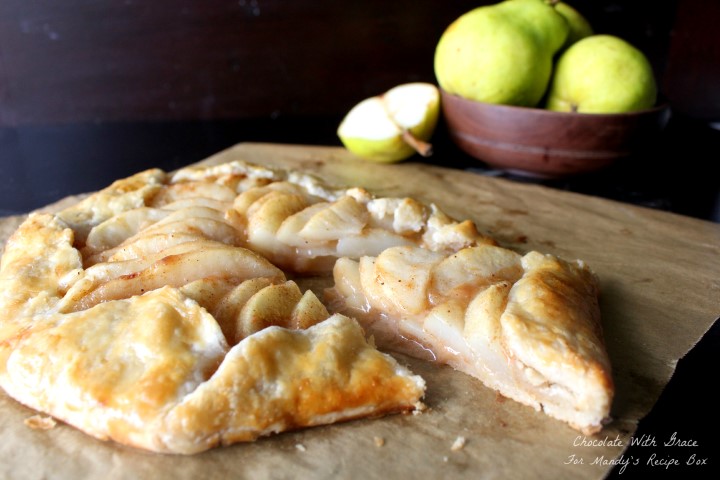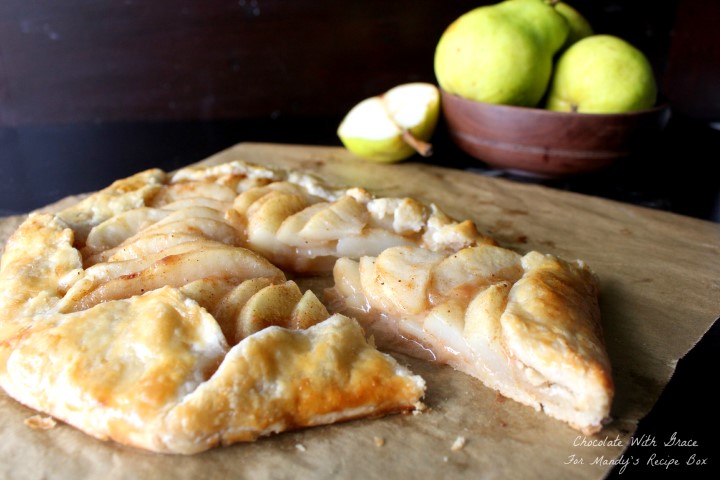 Even though it still is 80 or 90 degrees and humid this week, I've been experimenting with more pumpkin things than I can count. I'm still holding off on my first Pumpkin Spice Latte. I like them hot and its still way to warm for me to drink one. Anyway, back to these simple caramel pear tarts.  They involve a handful of ingredients, are simple to make and are best enjoyed warm from the oven. Desserts that you can eat  right from the oven are my favorites; no waiting around for it to cool and then frost. My favorite way to enjoy them is with a scoop of vanilla ice cream.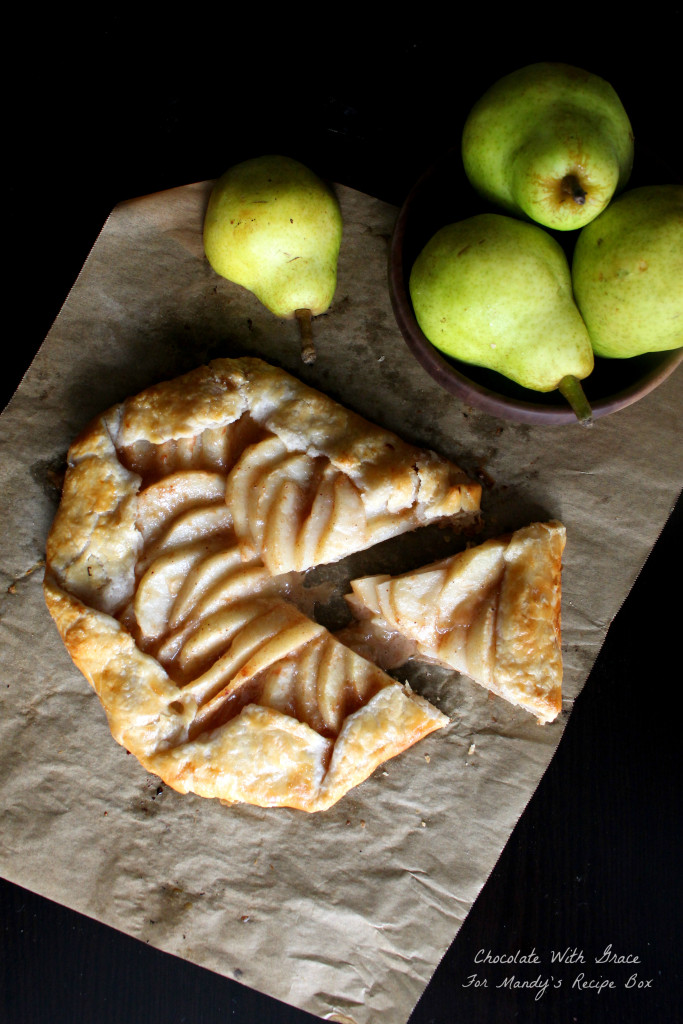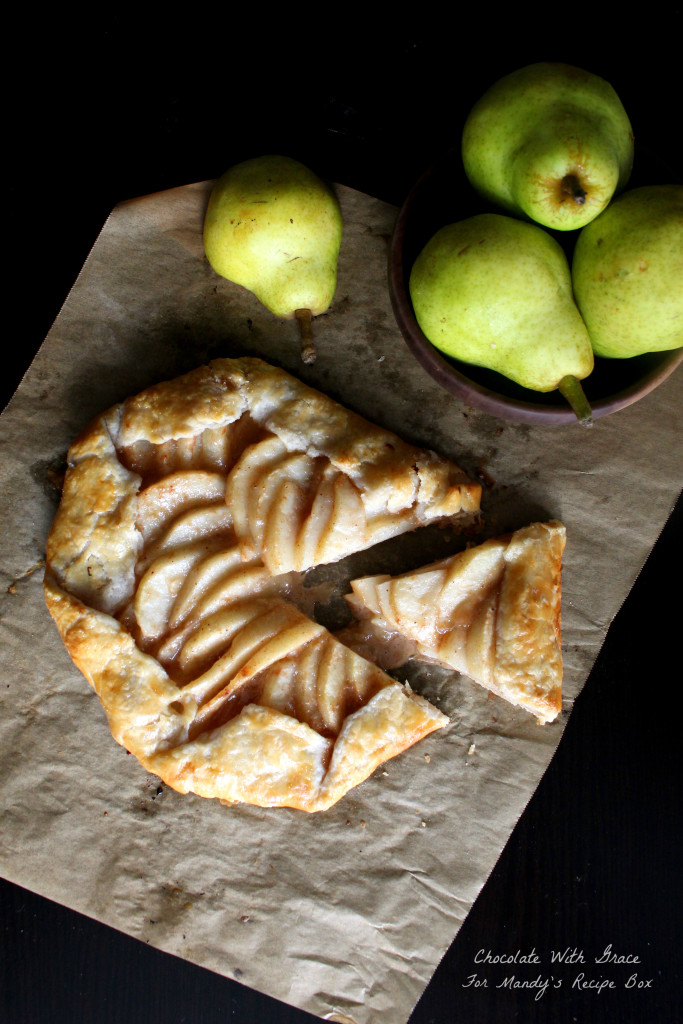 Today I'm thrilled to be sharing this recipe over on Mandy's Recipe Box. So head on over to her blog and get the recipe for Caramel Pear Tarts

 A simple, rustic tart featuring pears with caramel sauce.