The victory of the week for me was this salted caramel sauce. So much creamy, caramelly, sugary, salty goodness!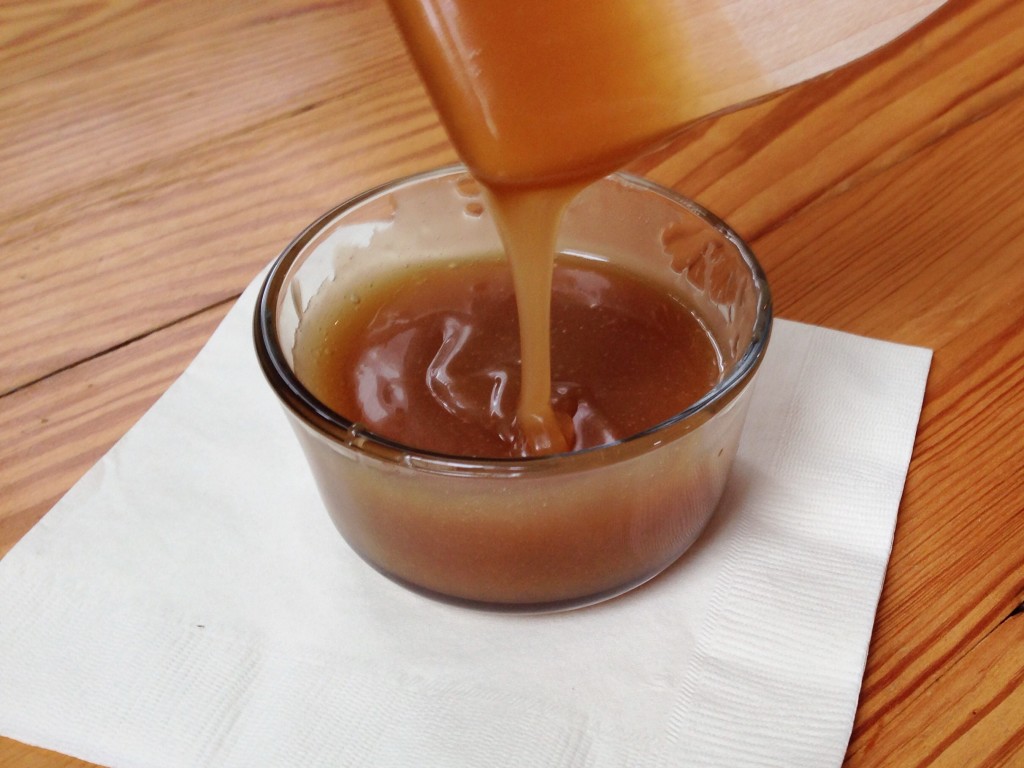 Salted Caramel is the "in" thing right now, and in my opinion, for good reason.
The extra saltiness cuts through the extra sweetness of the caramel, making it a great contrast to what other sweet item it may be paired with.
The other thing about this caramel sauce recipe is that its incredibly easy. No candy thermometer required!
Instead of starting with the normal white sugar and browning it to a beautiful amber color, this recipe has a base of brown sugar and a little corn syrup which gives it a great, smooth texture. It definitely is not missing any caramel flavor, and its impossible to mess up!
I found and adapted the recipe from Laura's Sweet Spot, no longer an active website. The amount of cream added to the caramel can be altered to make the caramel the consistency you want.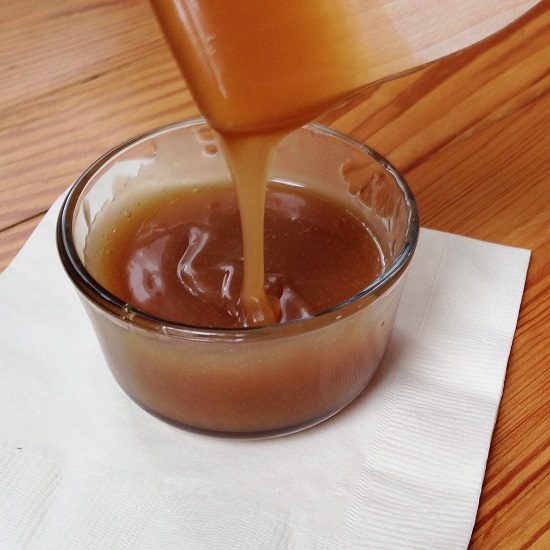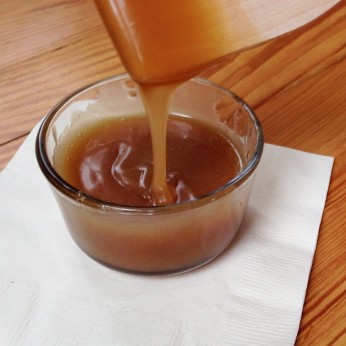 Easy Salted Caramel Sauce
Ingredients
1

cup

brown sugar

1

cup

salted butter

1/4

cup

corn syrup

2

Tbsp

Vanilla

⅙-¼

teaspoon

kosher salt

up to 1 cup heavy cream
Instructions
Melt the butter, brown sugar, corn syrup over medium heat and bring to a boil, stirring continuously.

Reduce heat and let boil for 3 to 4 minutes until thickened. Add the vanilla and salt while simmering.

Allow the sauce to cool to a warm temperature. Add cream until desired consistency is reached. As the caramel cools, it will thicken more. Keep that in mind when adding the cream.
{originally published 4/1/14 – recipe notes updated 1/3/22}