My new favorite way to enjoy hummus. Caramelized onions and a touch of balsamic vinegar give ordinary hummus an upgrade.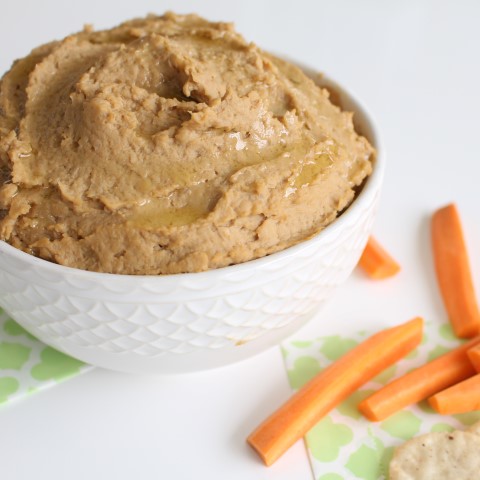 Lately I have posted a lot of sinfully delicious recipes. Cookie Dough Brownies, Key Lime Pie Cupcakes and Peanut Butter Cookie Milkshakes are great, but I promise I do make and eat healthier things too! This hummus is a new favorite!  I've been wanting a savory snack to bring to work that can add a little flare to carrots in my lunch and have experimented with a few different types of hummus, and this latest one is delicious!  Thick and creamy, with a slight sweetness from the caramelized onions and balsamic vinegar, it's fancy enough for a weekend appetizer as well. But I could eat it every day of the week.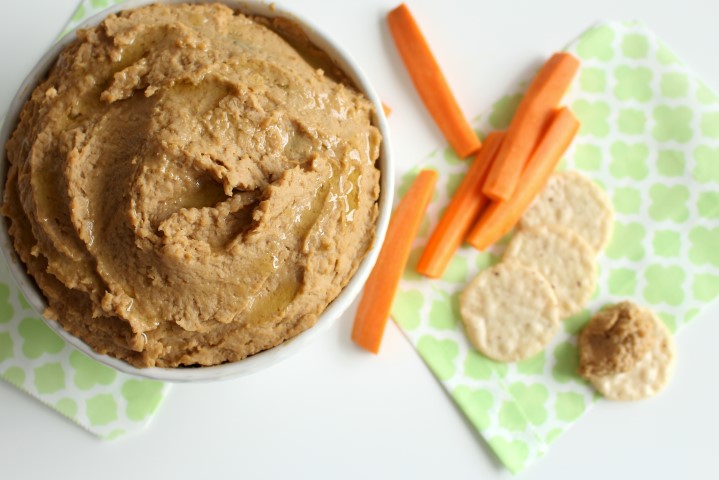 After taking these pictures for the blog, I think I have discovered why I lean toward sharing sweet recipes with you. It is a lot easier to take pictures of a pretty cupcake or cookie and make them look appealing than to take a mouthwatering photo of a tan paste, but I'm promising you this recipe is worth it. It is my favorite hummus variation yet.
The inspiration for this recipe came from the grocery store. I was wandering the isles of the store after work one day (my newest hobby. Am I weird?) and noticed this caramelized onion hummus. Hummus is super easy to make and if you've never tried it you're missing out. Not only is it cheaper, but you can make it according to your taste preferences and include whatever you like. I have come to enjoy my hummus with a bit more texture than usual, but if you prefer yours smoother, just process it longer. The best part about it is it's a no guilt snack.
Looking for more great dipping recipes? Spicy, tangy, and savory flavors are stacked atop each together in a baking dish to create this sensational Layered Taco Dip.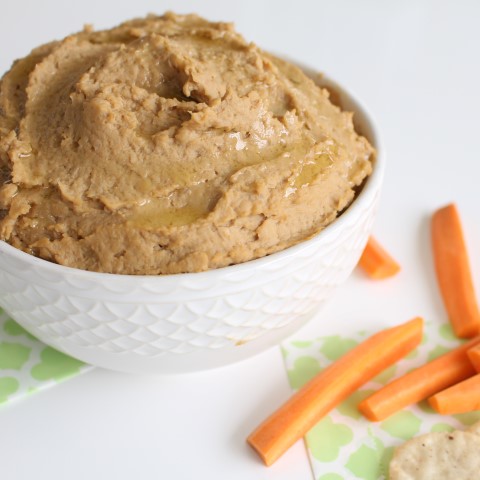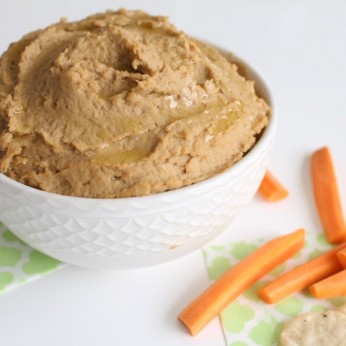 Caramelized Onion Humus
Ingredients
2

T

butter

1

large onion diced

1

15 oz can chickpeas, drained

3

T

tahini

2

T

olive oil

1

T

balsamic vinegar

1

clove

garlic

minced
Instructions
In a skillet, melt the butter and add the onion. Cook over medium heat for 20 minutes or until onions are a caramel brown in color. Let cool.

In the bowl of a food processor, add caramelized onions, chickpeas, tahini, olive oil, balsamic vinegar and garlic. Process until smooth. I prefer mine with a bit of texture, but suit your tastes. Serve with raw vegetables, pita chips, use as a spread on sandwiches or however you prefer it.