This simple seasoned sauteed asparagus is my family's favorite way to eat asparagus. It's quick (10 minutes), easy and perfectly tender-crisp.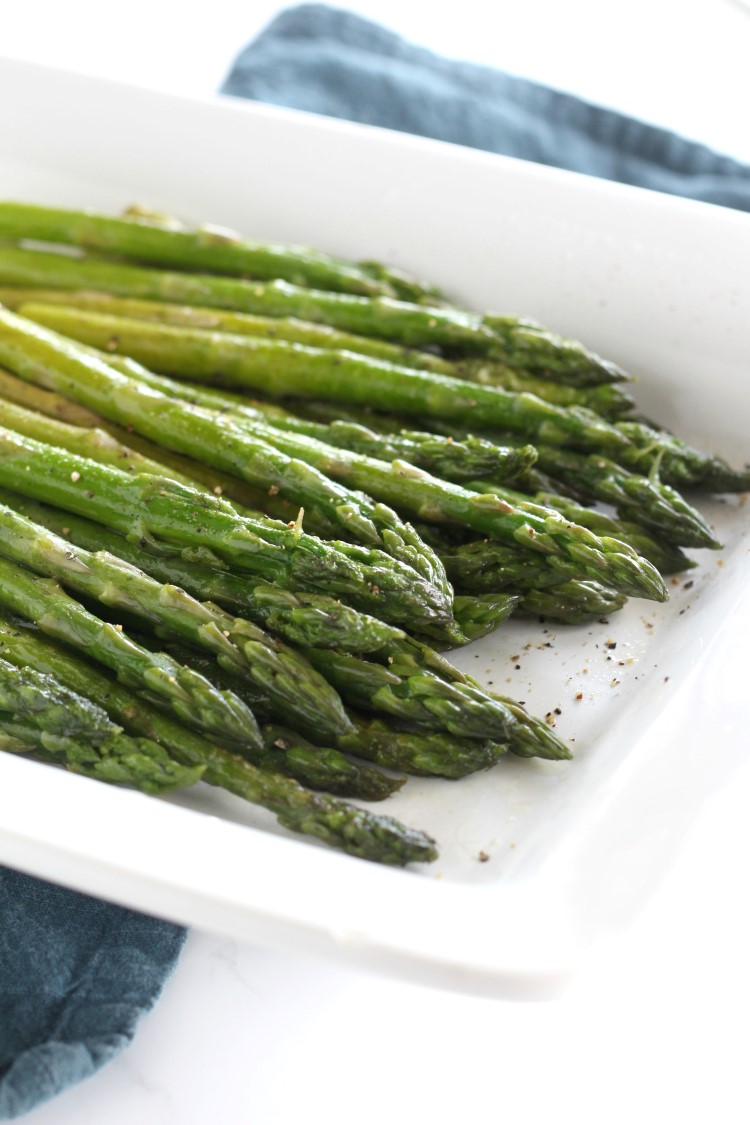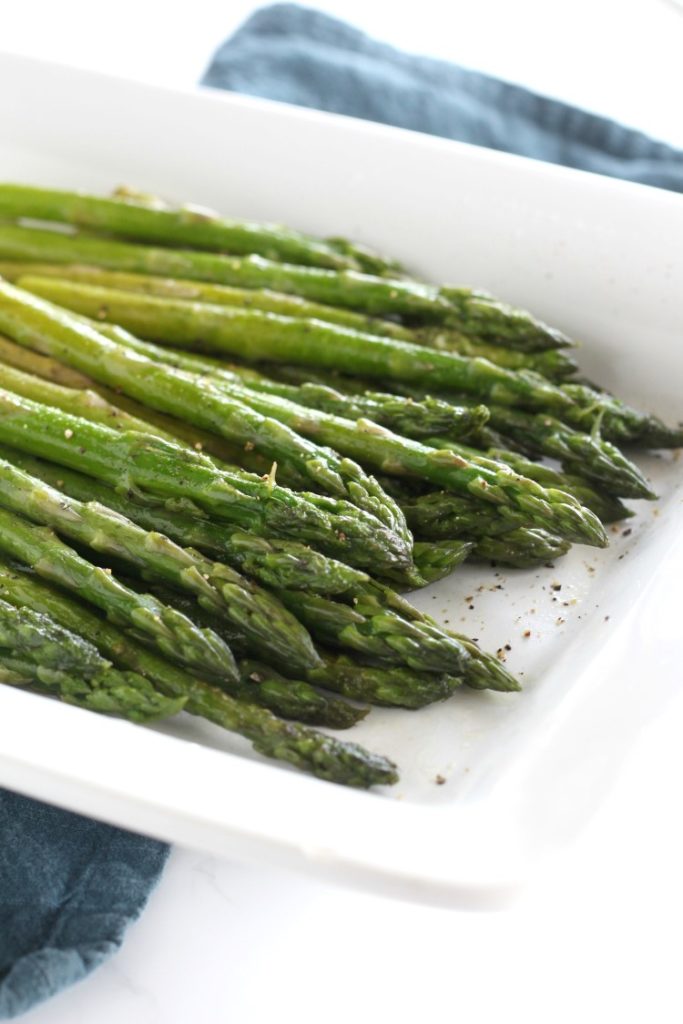 This post was originally published in April 2014, I've updated the pictures and added more detail to the recipe. It's fun to look back and see where I was at 4 years ago. Scroll down for all the recipe details if you don't care about my first job. 🙂
I start my job tomorrow. My first adult, grown-up job where I go to work every day. Not just a few days a week, but every day. Phew! This could be an adjustment for me. But I am beyond excited. I spent a lot of this past week thinking about how the new schedule will affect my ability to get things done around the house.
Laundry would sure be easier if I could continue to space it out over 3 weekday afternoons. But hopefully my time-management skills will get better again. One thing I learned in college is, the more I have to do, the more I get done. So here's to hoping for more productive days.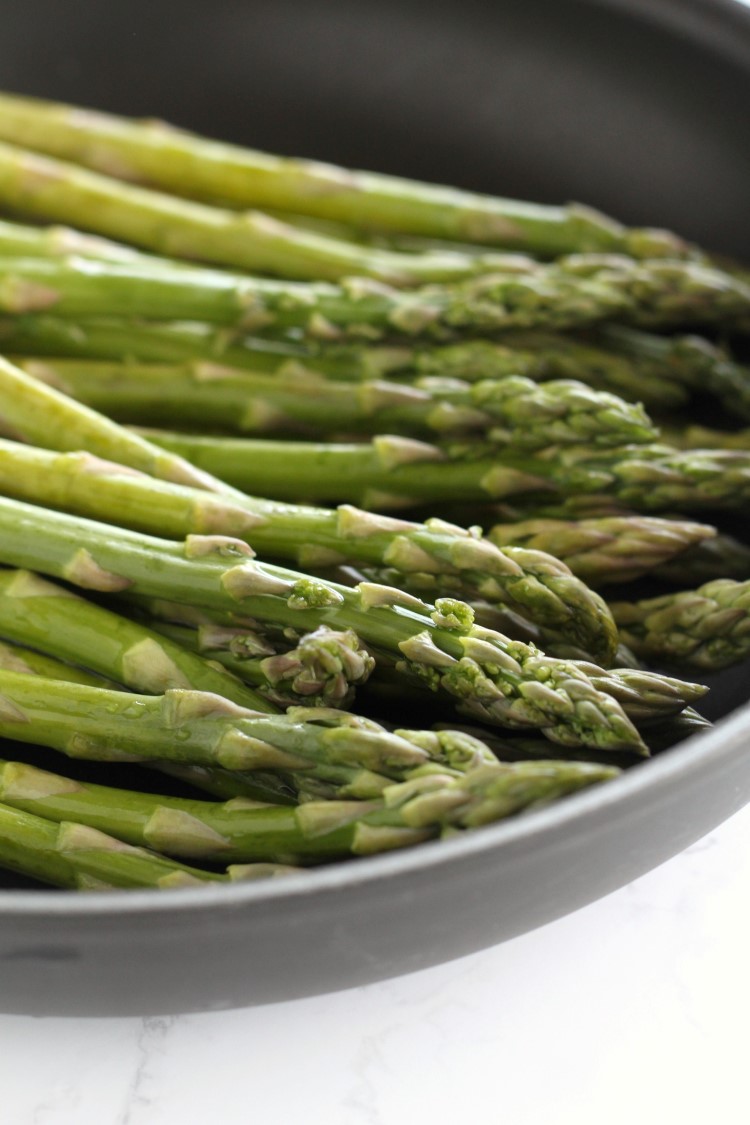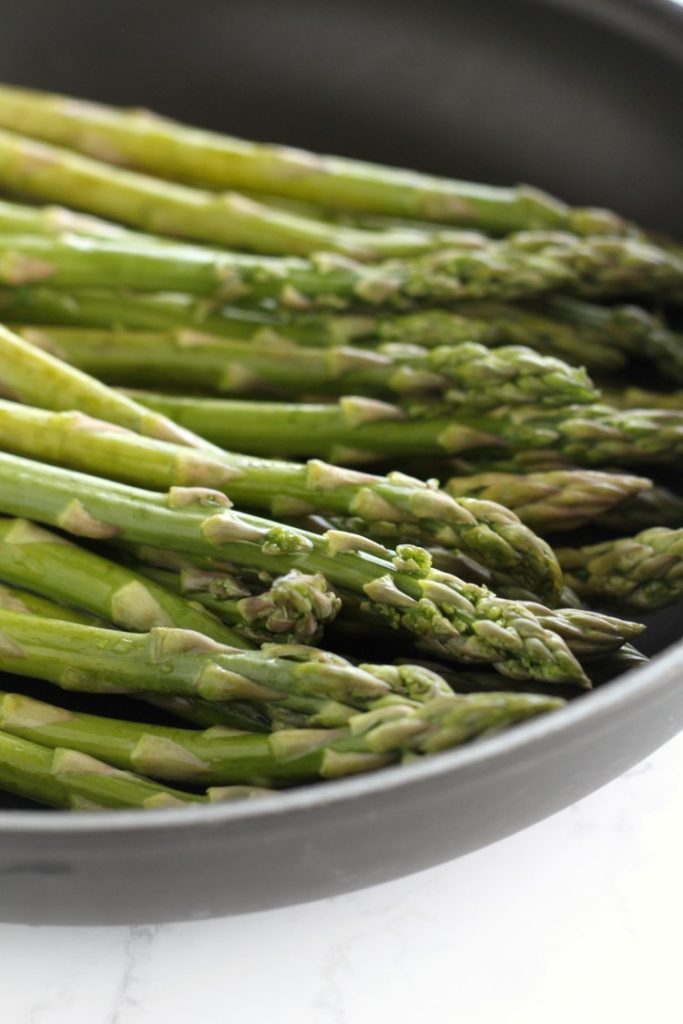 A lot of my thought time was spent around meals, trying to imagine how it it will be to get home from work and then cook supper. I managed to throw a few extra meals in the freezer this week for those weeknights when things are crazy or I'm just lazy. But, the few I threw in won't last long and I'm sure it will be an evolving process to figure out a new system. I'll be sure to keep you updated when I find something that works.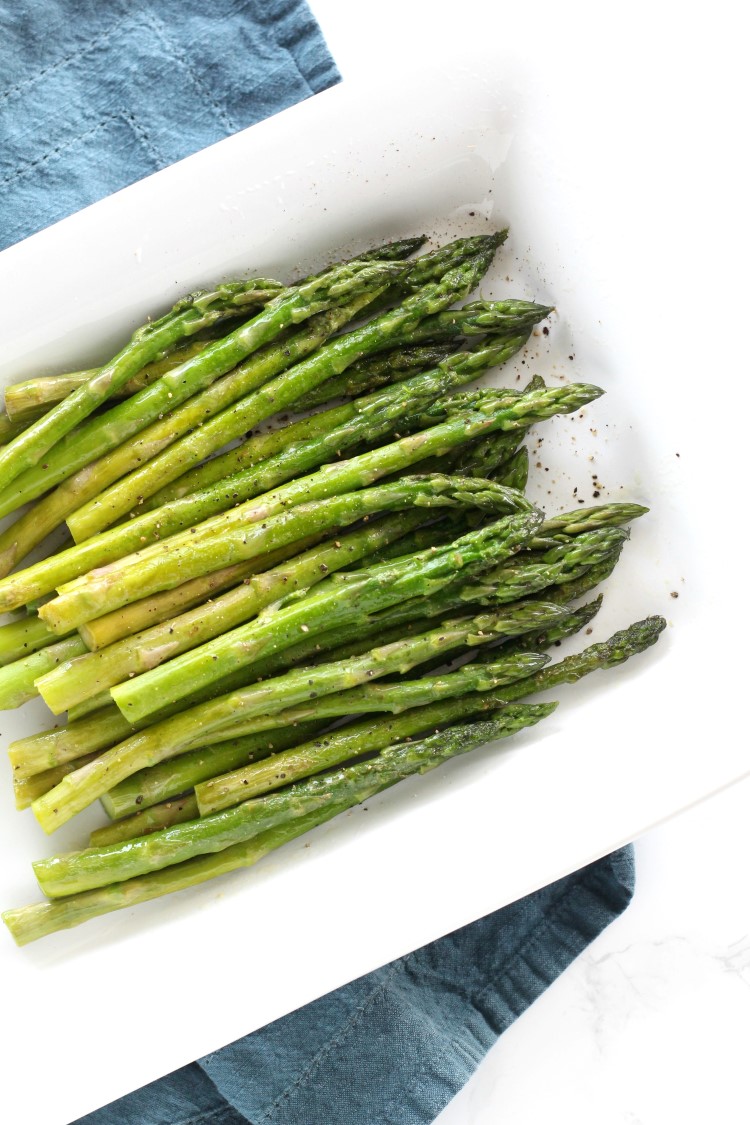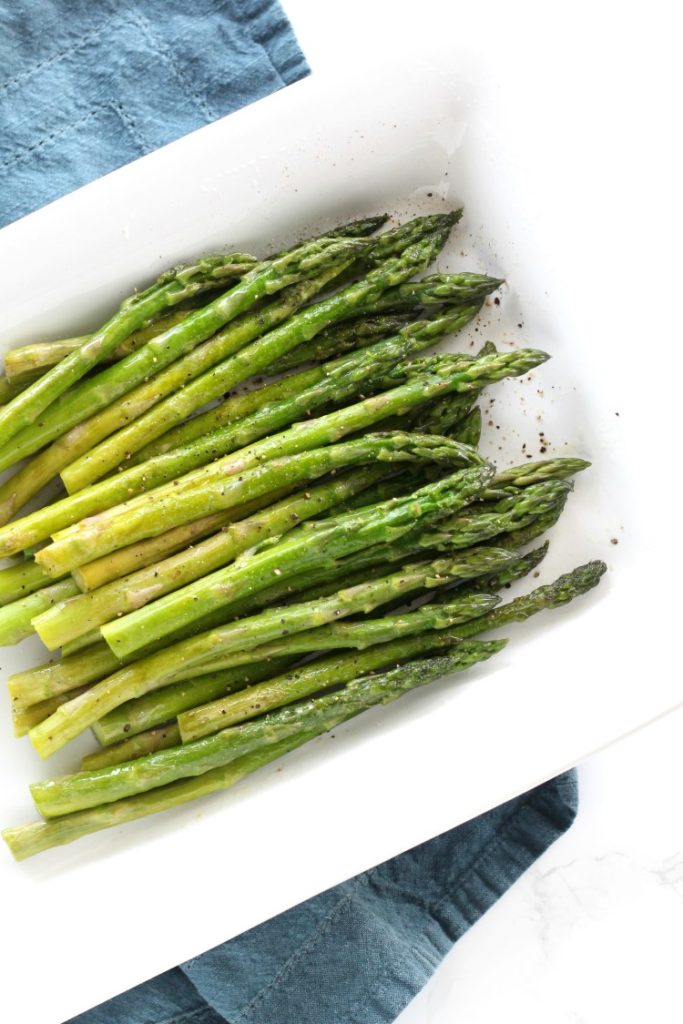 Here is one of my favorite spring vegetables, Asparagus. After a winter of mostly frozen veggies, asparagus appears all bright and crisp, the start of spring. Its always been one of my favorite vegetables, but Tyler never appreciated it until I served it to him like this. It's seasoned and then lightly sauteed, so it's still slightly crispy. And it takes less than 10 minutes from start to finish. These are the kinds of recipes I will need with my new job. Be sure to start it right before you eat, so it is still hot. Enjoy.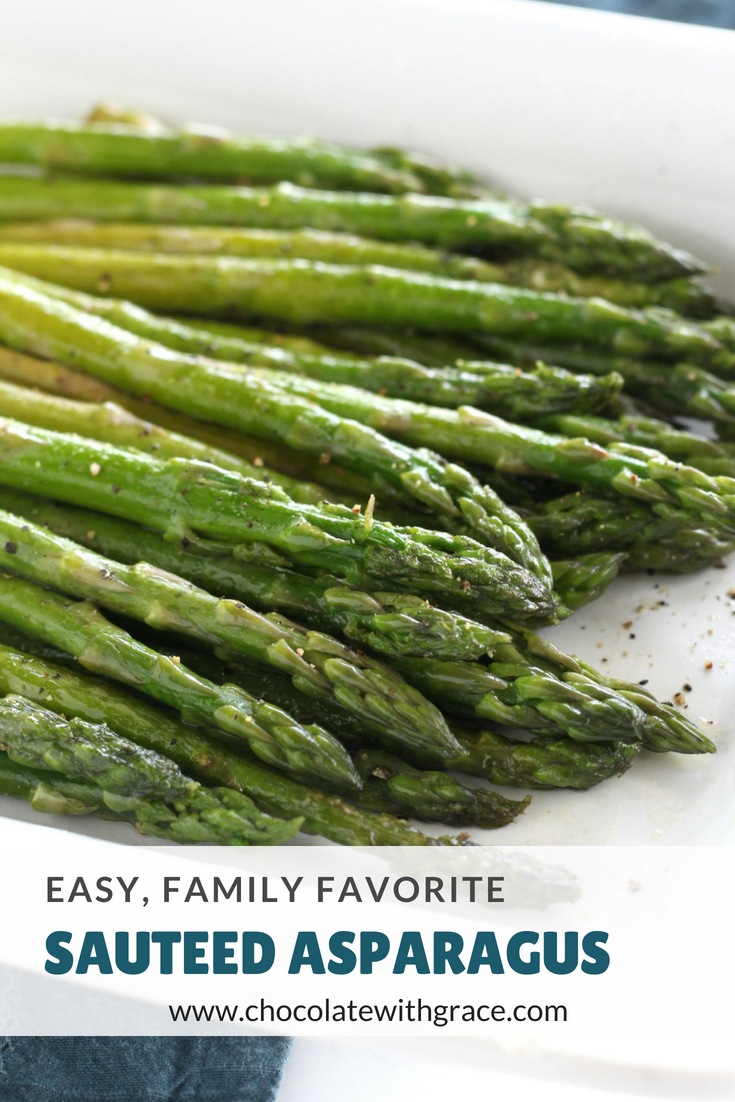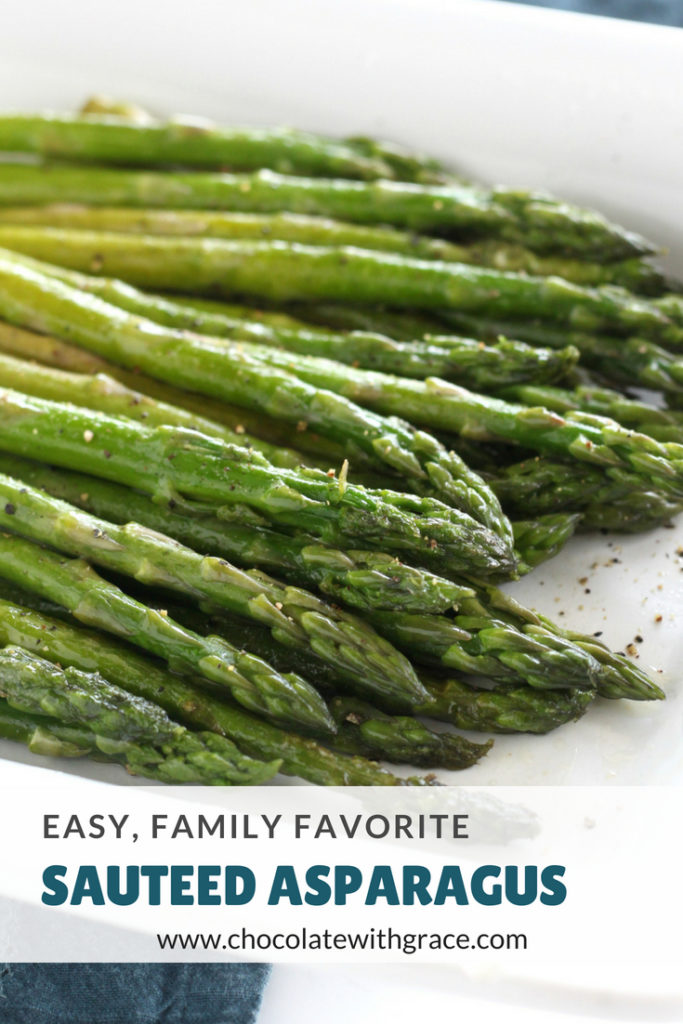 If I'm going for presentation, I cook the asparagus spears whole, however, when I make this on a weeknight basis, I cut them up into bite sized pieces for easier cooking and eating. See the picture below.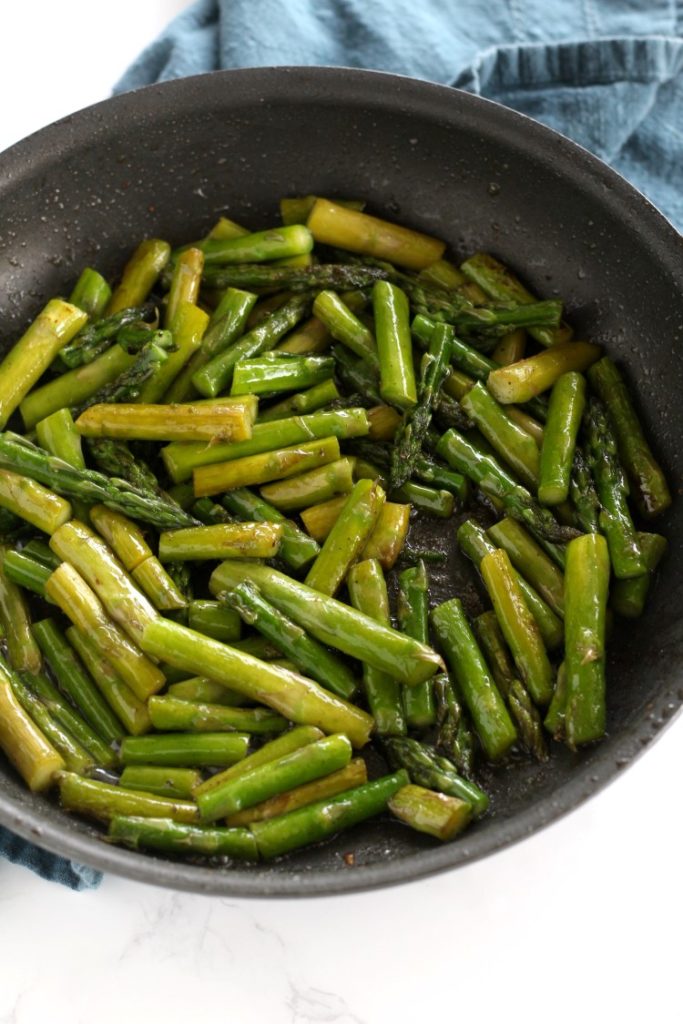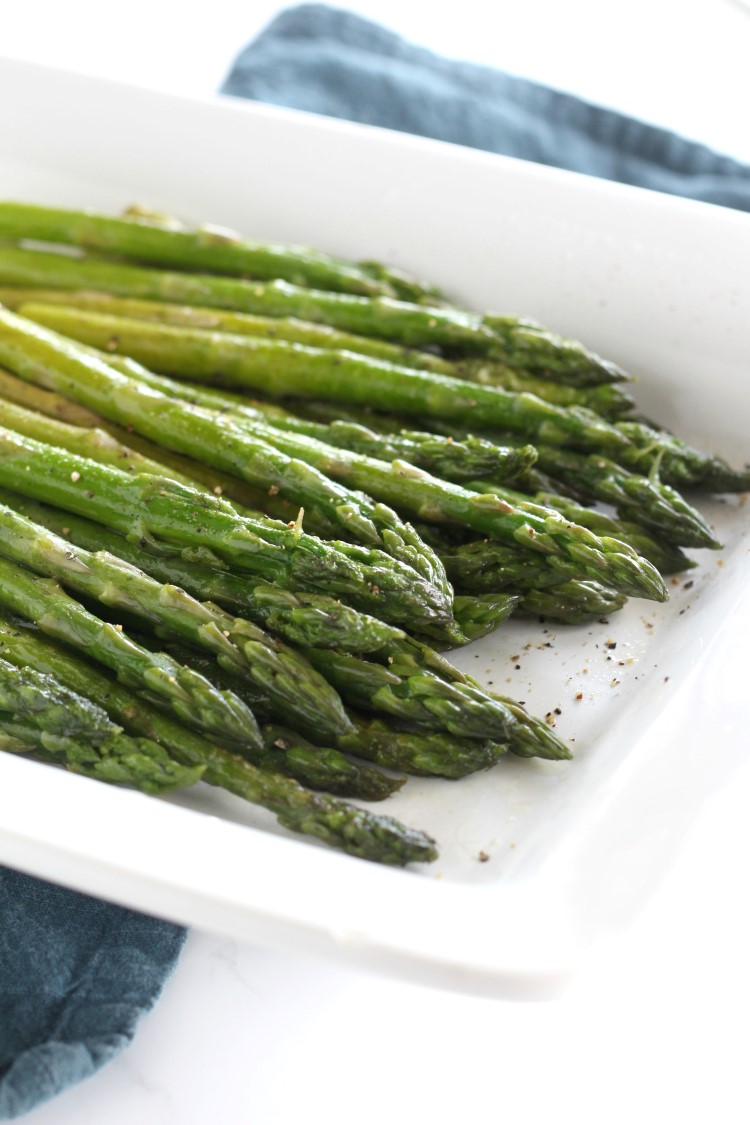 Seasoned Sauteed Asparagus
sauteed asparagus is the only way my family will eat asparagus. A quick and easy sauteed asparagus recipe. Full of flavor and 5 ingredients.
Ingredients
1

T

butter

1/2

tsp

seasoned salt

or to taste

1/8

th tsp black pepper

or to taste

3

cups

fresh asparagus

trimmed

1

tsp

chicken bouillon paste
Instructions
In a non-stick pan over medium heat, melt the butter. Add the asparagus, salt and pepper and cook for several minutes or until just barely tender.

Turn up the heat to medium high and add the chicken bouillon, Cook for about 1 more minute to evaporate excess liquid and slightly caramelize the liquid. Remove from heat and serve immediately.
Nutrition
Roasted Asparagus is also delicious, but more time consuming. This
Garlic Parmesan Roasted Asparagus
from Belle of the Kitchen sounds delicious!
Healthy Dijon Vinaigrette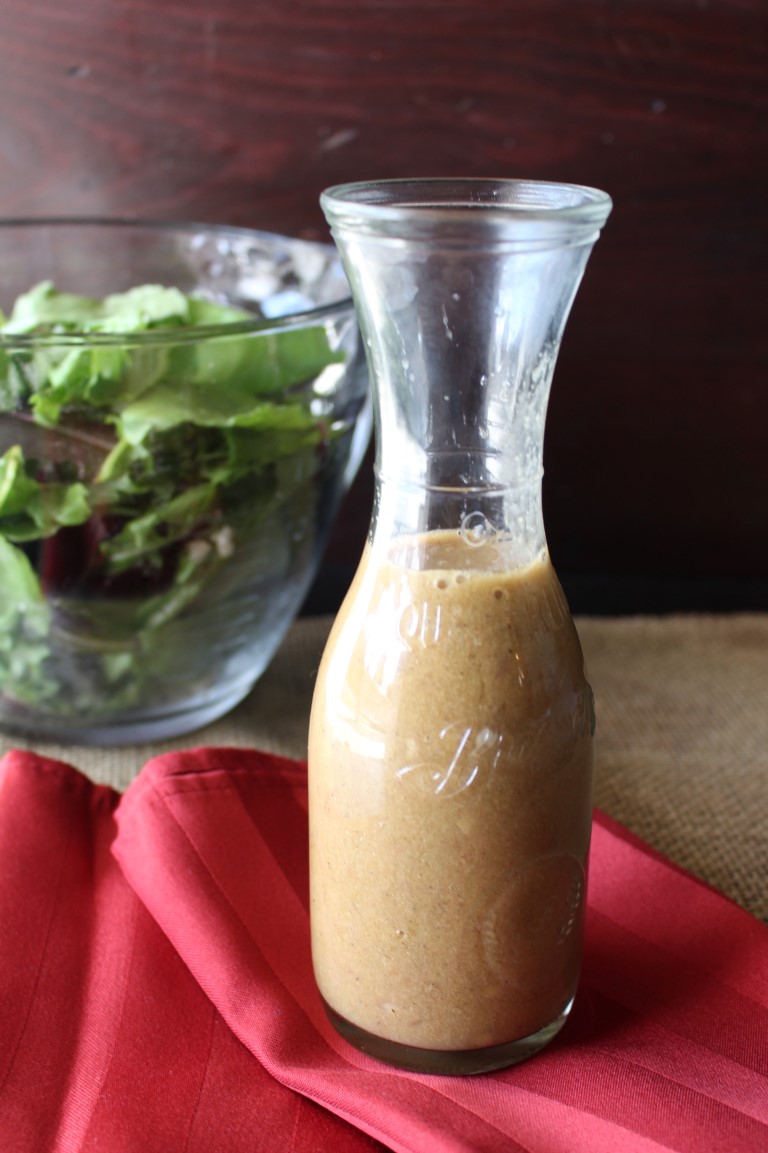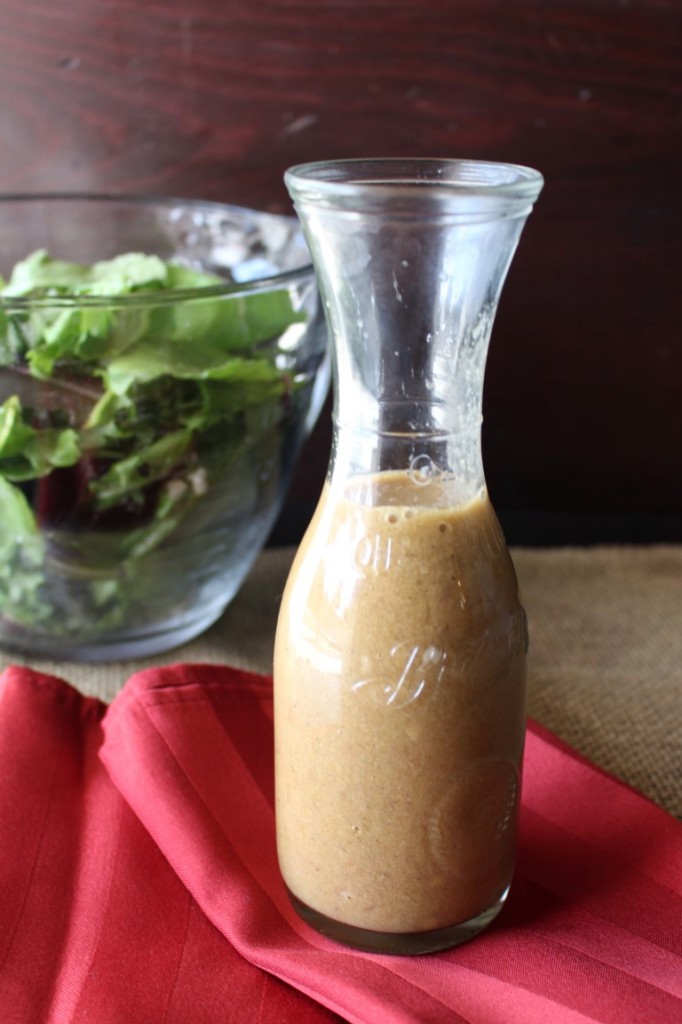 Here's the original picture, I've come a long way! 🙂