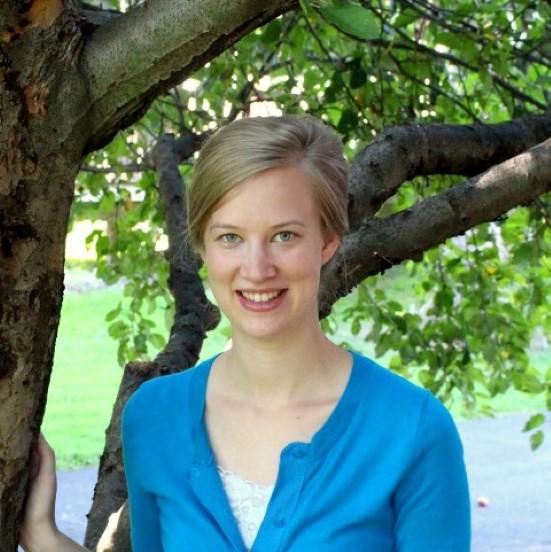 Hi, I'm Mallory and I create simple desserts, treats and everyday meals for busy moms. The recipes I share use everyday ingredients and techniques, but sometimes in fun new ways.
If you're looking for some good cookies or bars to take to a potluck, my Monster Cookie Bars or Andes Mint Cookies both have rave reviews.
If your looking for an extra special dessert or treat, my Cinnamon Roll Recipe is the best out there and these Strawberry Shortcake Cupcakes have been popular for years.
If you're wanting to know a bit more about me, here is the rundown of an average Pennsylvania wife and mother.
I'm originally from western Ohio, but currently live in the Pennsylvania countryside with my husband, Tyler, my 3 old boy, 1 year old girl and a baby on the way.
I started Chocolate with Grace when I had extra time on my hands shortly after we were married. I loved to spend time in the kitchen and I wanted to share my creations with friends and family far away and started a simple blog. Shortly after, Tyler gave me a real website for my birthday. He is my tech man and makes sure this site stays up and running.
Since I'm not great at telling you about myself in a formal introduction, I'll give you 7 facts about me to help you get to know me.
I went to college for accounting and worked in corporate America for 3 years before becoming a full time stay-at-home mom. I don't think I'd ever go back if I had the option. This blog is my creative outlet and running it uses my business degree everyday.
I love working with yeast and want to become a better bread baker. Growing up, my mom made a lot of our bread from scratch (starting by grinding the wheat). I'd love to try sourdough. Right now cinnamon rolls are my specialty.
I love chocolate (duh!) but I also love a good fruit dessert. (my rhubarb recipes are some of my most popular). So if you ask me why my blog is named Chocolate with Grace, I don't have a solid answer other than it sounded cool when I started and I'm too far in to change it now. Some people actually think my name is Grace. It's not even my middle name.
I grew up on a farm in Ohio and the farm girl has never left me. I keep trying my hand at gardening and I dream about having a large yard with room for chickens and sheep. Right now we just have two dogs.
I learned how to bake from my mom (who actually hates spending too much time in the kitchen.) and from reading books that talk about the chemistry behind baking. It's definitely simple chemistry anyone can understand. Bakewise by Shirley O. Corriher is a great book to start with.
Beyond baking and taking pictures for the blog, I'm not a creative or crafty person. We've been living in our house for over a year and I have exactly zero pictures or decorations hanging on the wall. I do have some things on the mantel and bookshelf if that counts though. People ask me how I manage so many things and the truth is I don't. There are some things I don't do.
Last (and most important) I'm a Christian seeking to serve Christ and glorify Him in all I do. Sometimes this blog has went months at a time where I didn't post because I had other life priorities that needed taken care of first. I'm thankful for all of my readers who have stuck with me through those quiet months.
I'll leave you with this anecdote about my first baking attempt when I was 8. Mom left the kitchen for a bit while I mixed up some blueberry cobbler for supper. At that point I still didn't understand the difference between ½ tsp and ½ cup and dumped ½ cup of salt into the batter.
The mistake wasn't discovered until the desert was served for supper with ice cream on top. Biting into that cobbler was one of my most disappointing baking failures. Thankfully there were other successes that encouraged me to continue. Today, I may have learned a bit more about the mechanics of baking, but baking mistakes along with exciting successes continue to happen. I may not always share my failures, but I want to encourage you to continue in the kitchen even after a failure. (To see a "behind the scenes" of my kitchen adventures, follow me on Instagram.)
My main focus with Chocolate with Grace is to share recipes with my family and friends back in Ohio and across the United States. Even though we are now far apart, cooking and baking can still bring us together! If you ever want to know more about me, ask me a question about a recipe, work with me, or just say 'Hi', you can reach me at mallory@chocolatewithgrace.com and keep up with me on social media or by subscribing to my email newsletter below.