Two classic desserts in one: a chewy, sweet rice krispie treat dipped in chocolate and topped with a caramel coconut mixture. A fun way to remake old favorites.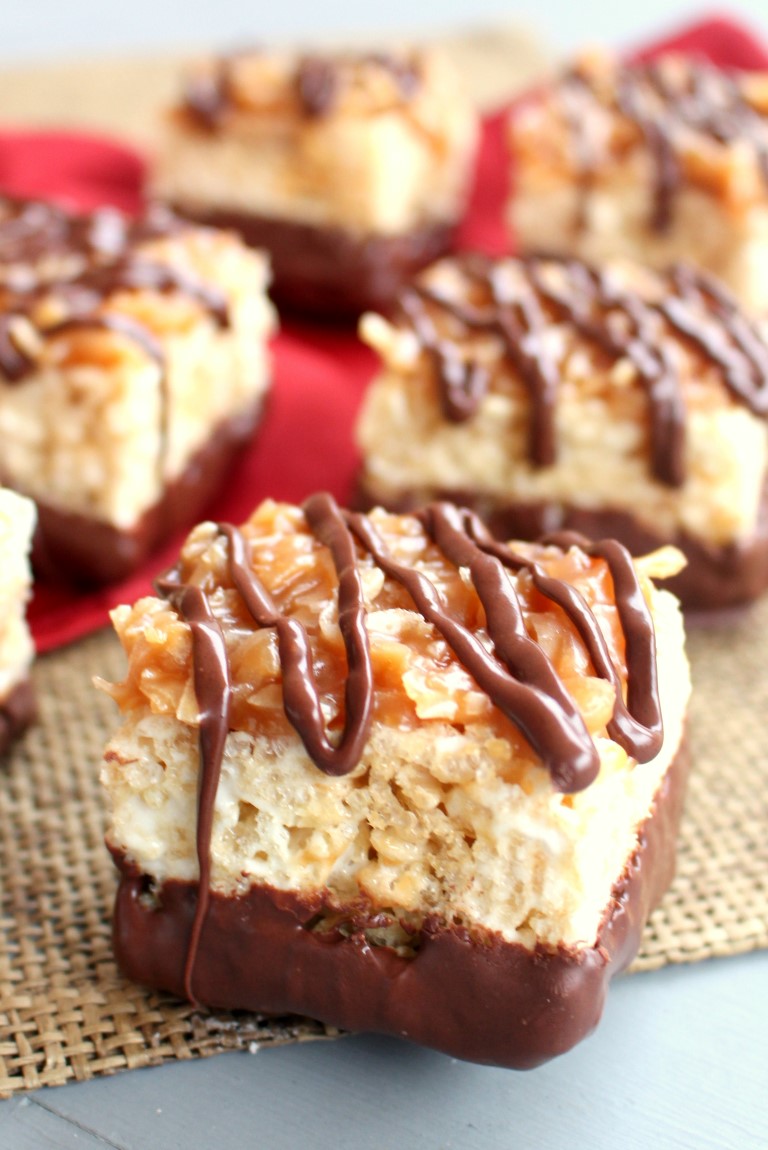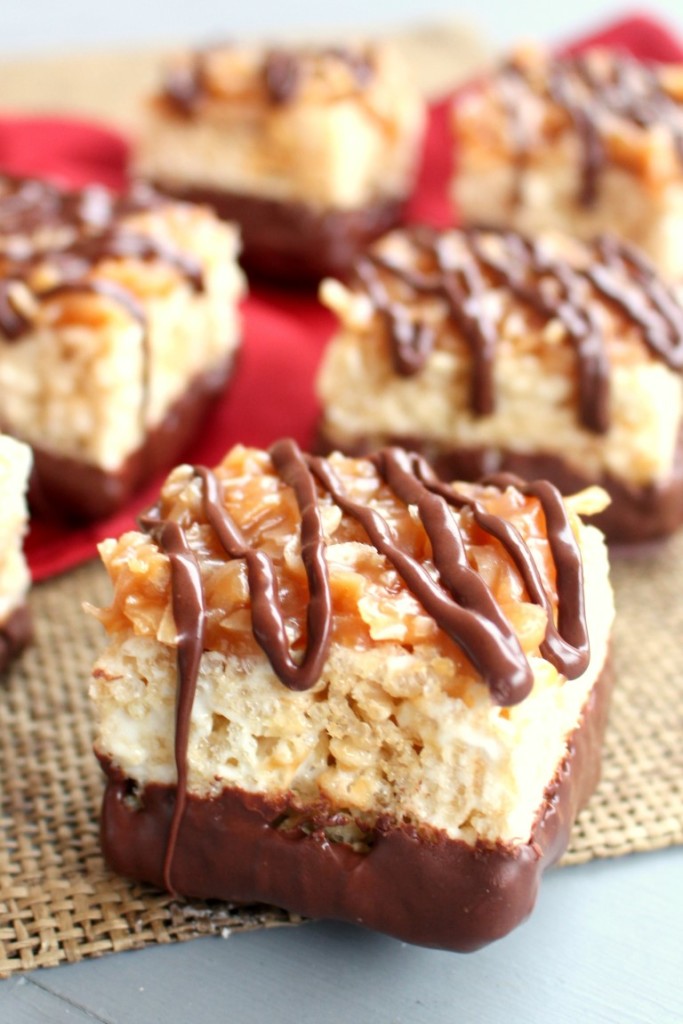 In the food blogging world, it's hard to come up with original recipes. You think you have a great idea make it and then it turns out three other bloggers have also made the same thing and it already swirling around the Pinterest world. A bit discouraging, but I have learned to make things I am truly passionate about and want others to love as well. These Samoa Rice Krispie Bars are an example of something that has already been made many times, but I am still so excited to share them with you. These are a much needed treat for me today. I took a slightly different route to work today and it ended up taking an hour and half for me to get there. I don't think this country girl will ever get used to Philadelphia commuter traffic.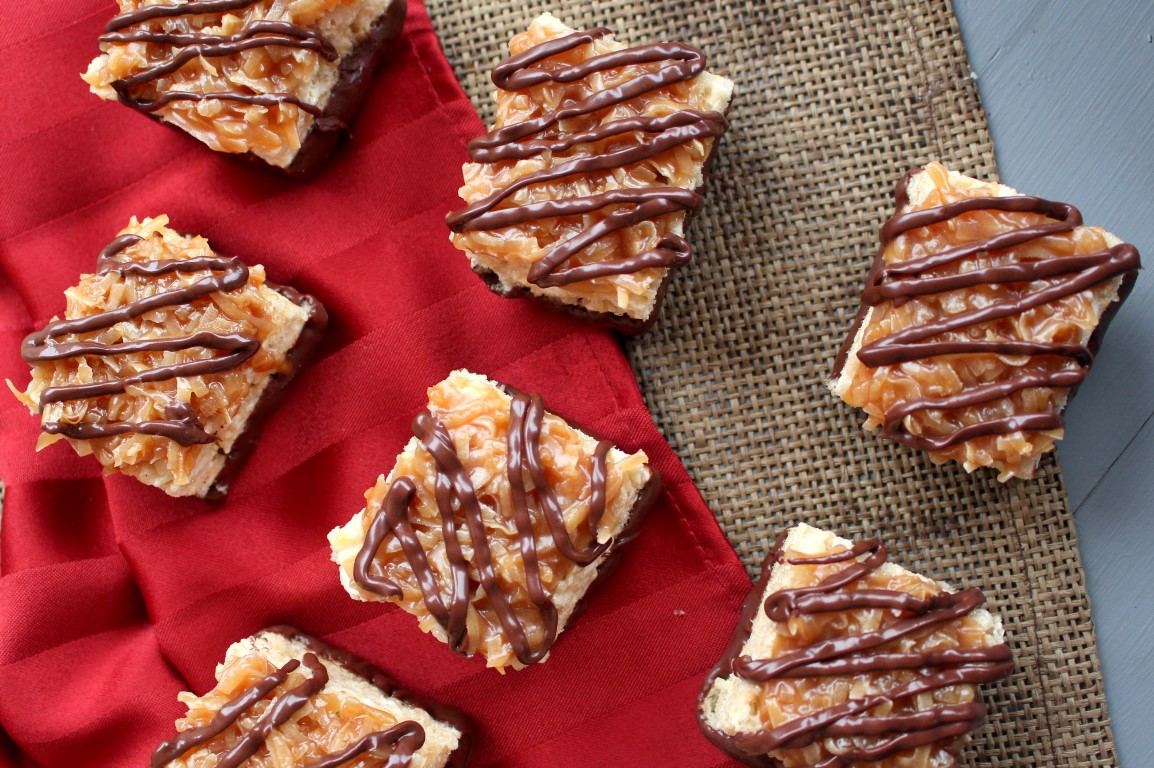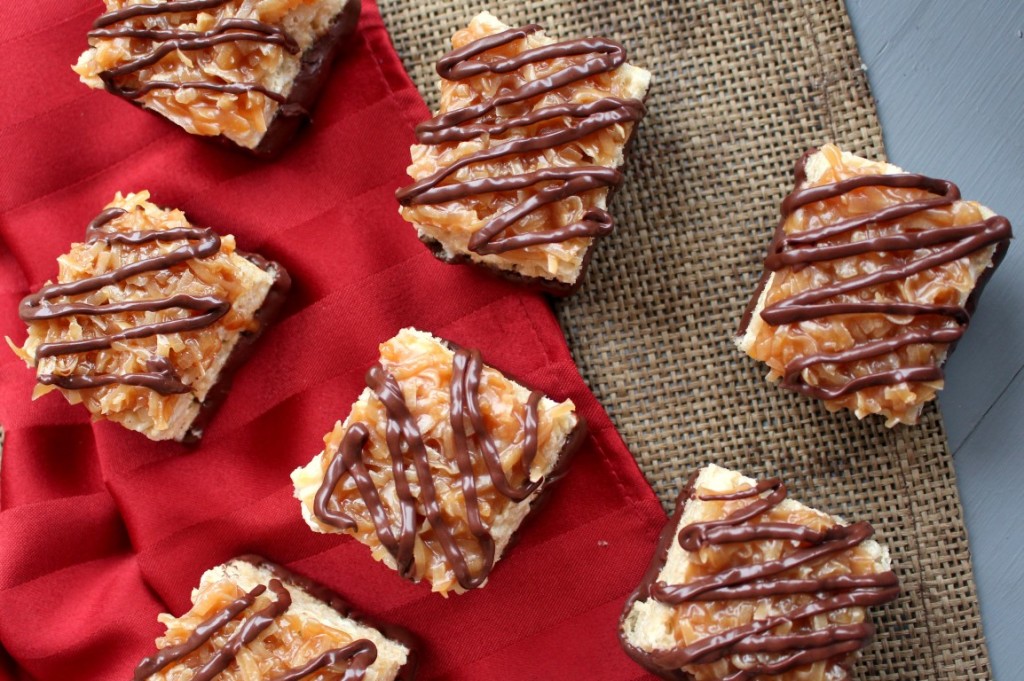 For those of you who don't know, Samoa's are the classic Girl Scout cookie with chocolate, caramel and coconut on top of a shortbread crust. Some of the best flavors you will ever find in the world! Anyway, I have to be honest a plain, old Rice Krispie Treat is about the last thing I crave. They're just kinda bland. However, the caramel, chocolate and coconut really jazzes them up and turns them into a special treat. A treat you should probably make right now, just because you want one!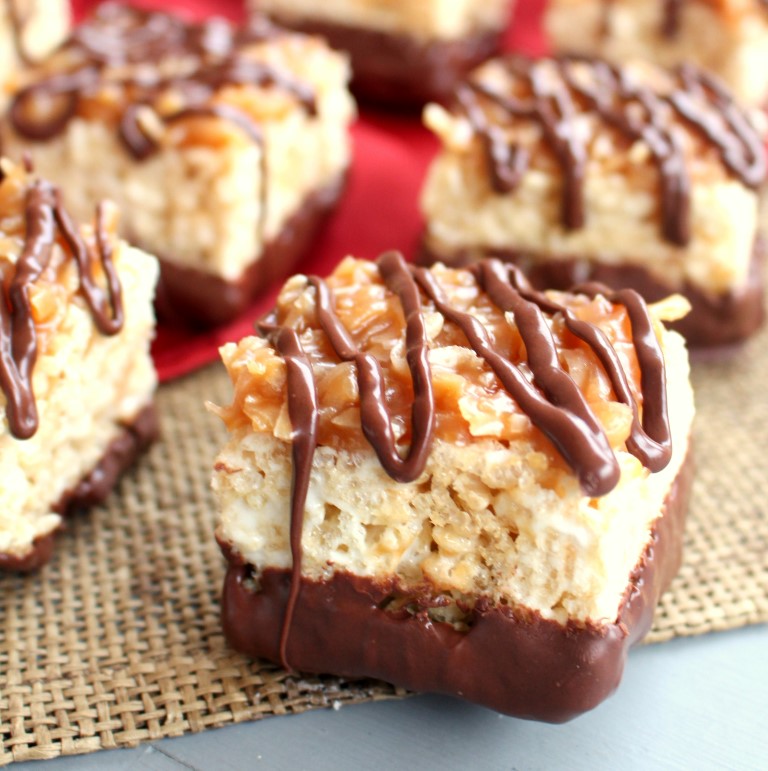 Samoa Rice Krispie Treats
Ingredients
6

cups

Rice Krispies

4

T

butter

5

cups

miniature marshmallows

3

cups

semi-sweet chocolate chips

1

and 1/2 cups coconut flakes

3/4

cup

caramel sauce

homemade is best
Instructions
Melt butter in a large saucepan over medium heat. Stir in marshmallows until melted. Remove from heat and stir in Rice Krispies. Press into a well greased 9 x 13 inch pan. Cool completely and cut into 24 bars.

Melt chocolate chips in a deep microwave proof bowl, stirring every 10 seconds. When the chocolate is completely melted, dip the bottom 1/3 of each Rice Krispie Treat into the chocolate and let them dry completely upside down.

Mix together the caramel sauce and coconut together in a small bowl. Place a small spoonful on the top of each treat and drizzle with more melted chocolate and let it set. They are best enjoyed fresh, the same day.
If you need more chocolate, try these: