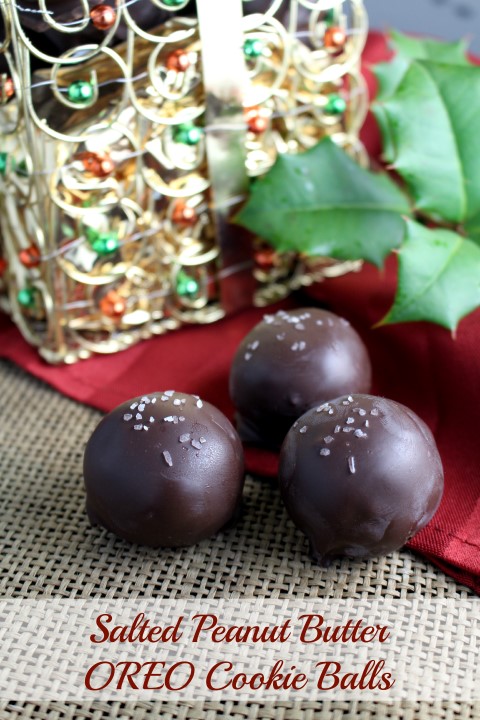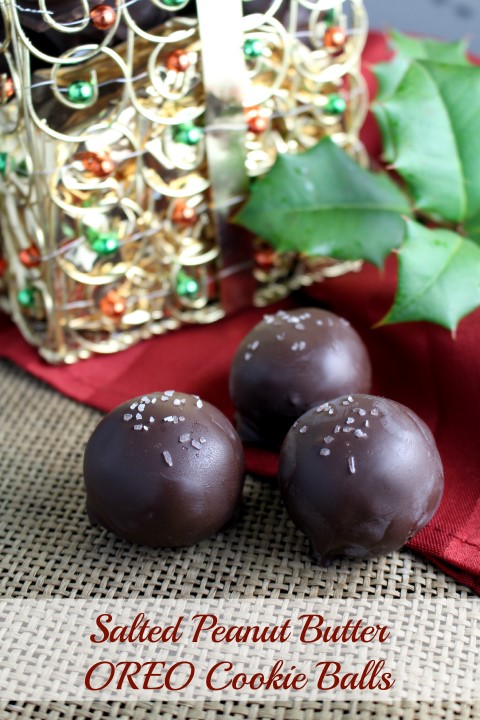 Happy December 1st! Bring on the Christmas music, decorations, family gatherings and Christmas treats! I will admit, I'm not a fancy Christmas candy maker. Using a candy thermometer and boiling sugary mixtures to hard crack or soft ball stage has never ended well for me, usually in a burnt mess. Mostly because I haven't taken the time to learn and am just too lazy. So I stick to making simpler things: cut-out cookies, buckeyes (or peanut butter balls for you non-Ohioans), and OREO Cookie Balls.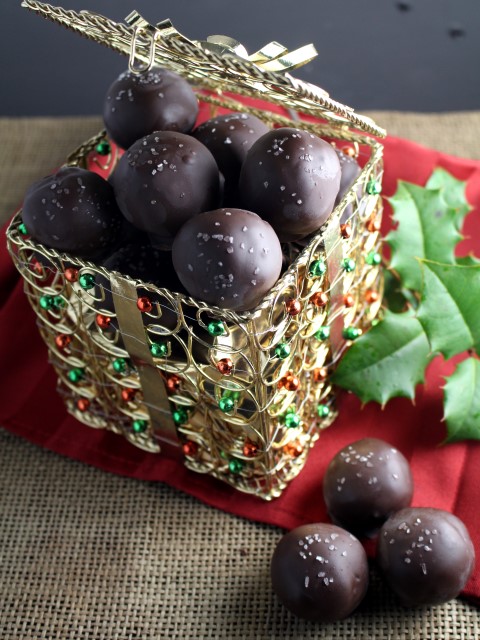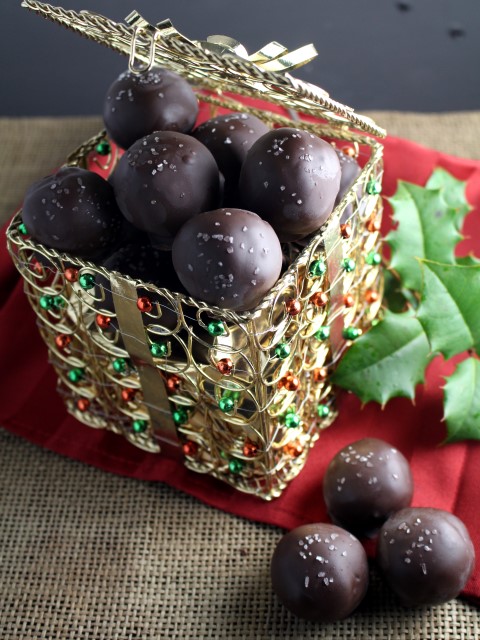 OREO Cookie Balls are easy to make, only requiring three ingredients. You can head to your local Walmart and pick up OREOs, cream cheese and chocolate for the coating. If you're feeling fancy like I was, pick up some peanut butter and coarse salt to make an elegant Salted Peanut Butter version, although you can use whatever flavor of OREOs and cream cheese your heart desires.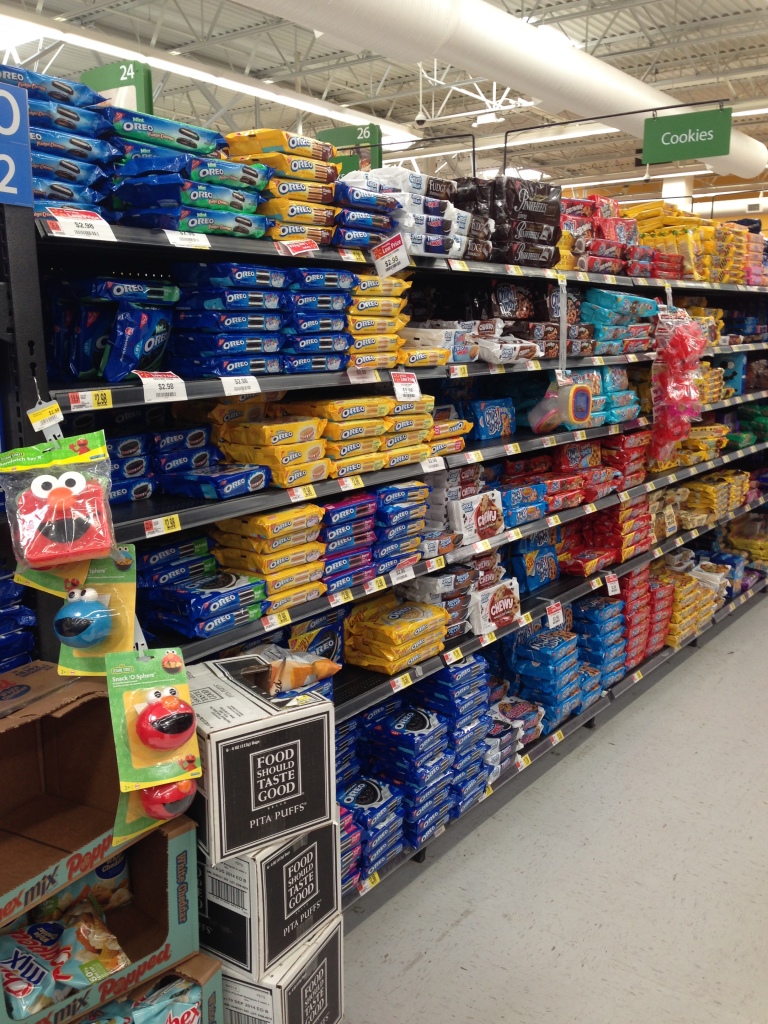 In reality, running to the store for the ingredients will probably take longer than actually making the Oreo Cookie Balls. Pulse the OREOs whole in the blender until finely ground, mix them with the cream cheese, roll into balls and coat with chocolate. I highly recommend waiting until the next day to eat them, as it gives the cream cheese time to melt into the OREO crumbs, creating an incredibly smooth center. Oreo Cookie Balls make perfect gifts for neighbors and friends and look cute on Christmas treat trays. For more ideas on how to customize them, check out the #OREOCookieBall Pinterest party taking place on Pinterest on Saturday, December 6 at 12pm ET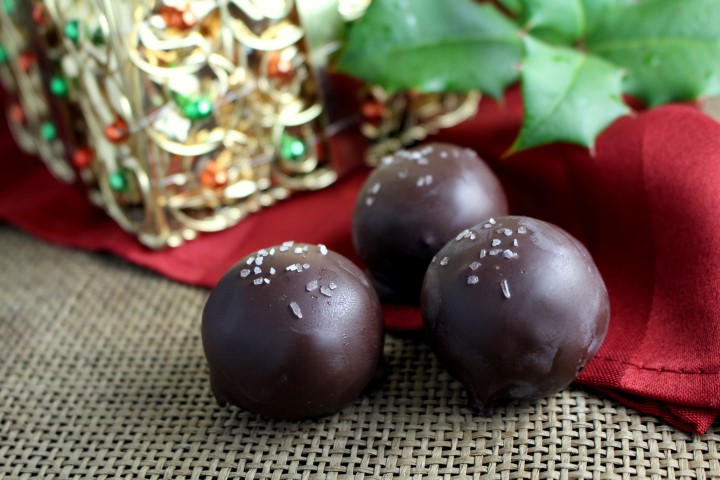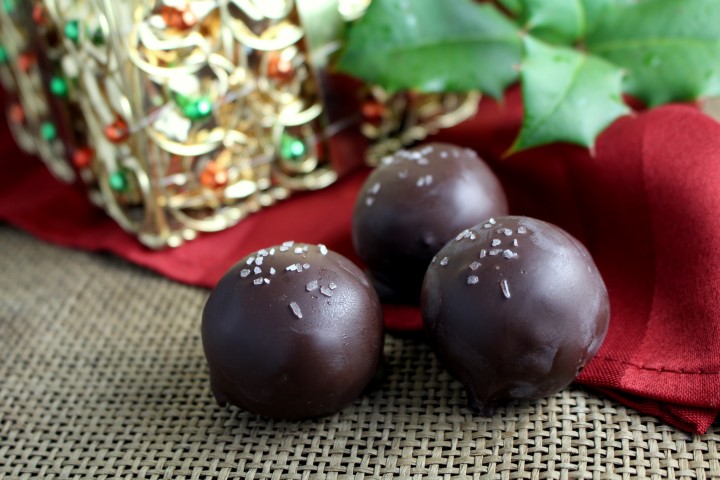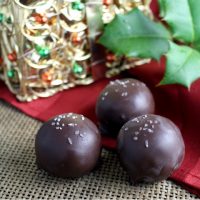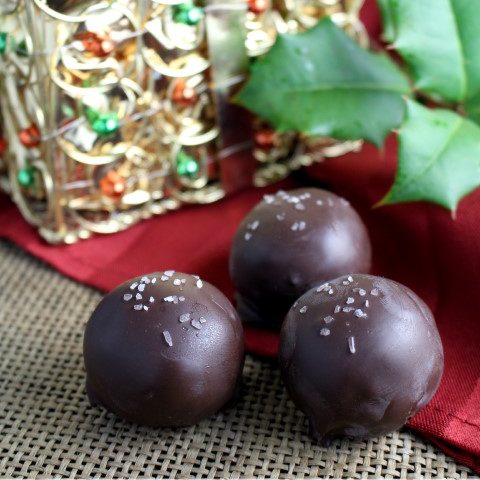 Salted Peanut Butter OREO Cookie Balls
Yield: 48 ball

Prep Time: 45 minutes

Additional Time: 1 hour

Total Time: 1 hour 45 minutes

Salted Peanut Butter OREO balls, perfect Christmas treat
Ingredients
1 pkg (8 oz.) brick cream cheese, softened
36 OREO Cookies, finely crushed (about 3 cups)
4 pkg. (4 oz. each) semi-sweet baking chocolate, melted
Optional Ingredients
1/4 cup peanut butter
2 T coarse salt, for garnish
Instructions
MIX cream cheese and cookie crumbs until blended.

SHAPE into 48 (1-inch) balls. Freeze 10 min. Dip balls in melted chocolate; place in single layer in shallow waxed paper-lined pan.

CUSTOMIZE it with your own ingredient additions or decorative skills.

REFRIGERATE 1 hour or until firm.

Share and enjoy!
Optional Salted Peanut Butter Version
Use Peanut Butter OREOs and substitute 1/4 cup peanut butter for 2 oz of the cream cheese. Salt them to taste, using additional coarse salt for garnish on top.



 This content has been compensated by Collective Bias, Inc and its's advertiser. However, all opinions are my own. #CollectiveBias #OREOCookieBalls