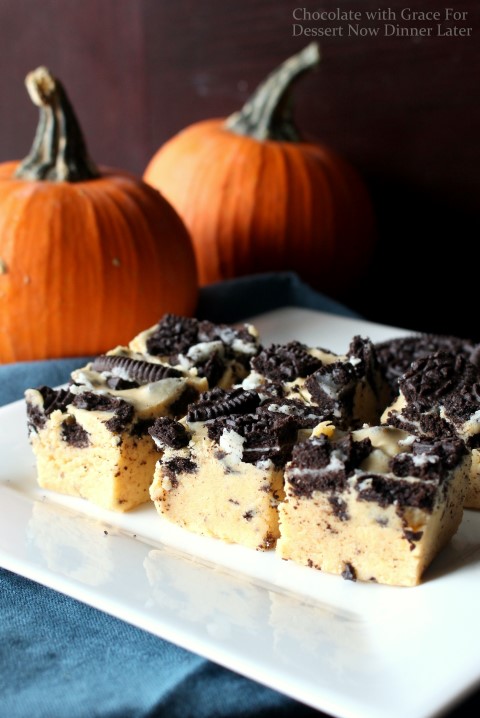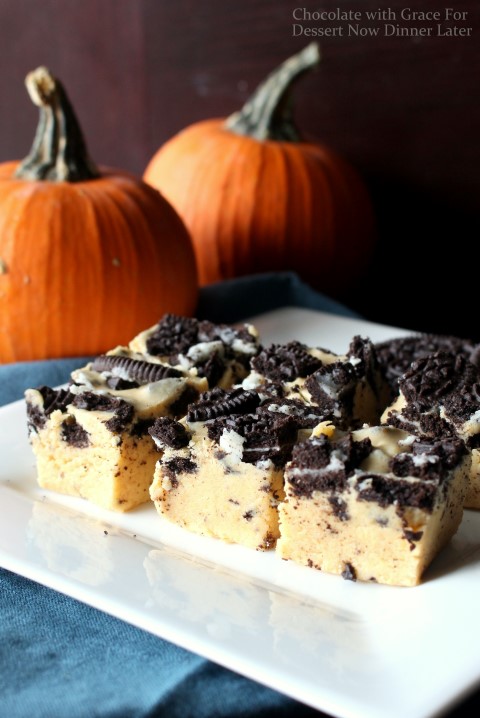 So after a brief break from the pumpkin overload on my blog, I'm back with more. I don't think the proper thing for a food blogger is to feature the same two ingredients in every post for over two months straight, but chocolate and pumpkin make me happy. I'm also going to keep things short and sweet this morning, because you all already know how much these two ingredients together and I'm going to spend the rest of my morning in the kitchen, creating some new recipes. I might even put on my bravery, branch out, and use apples! 😉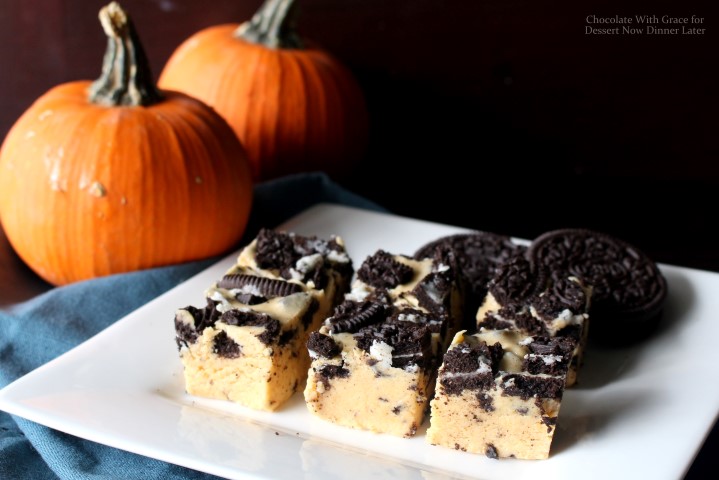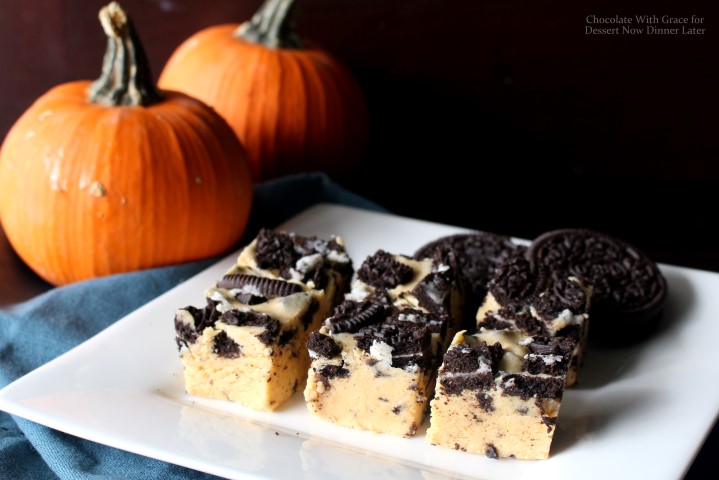 You can grab the recipe for this Pumpkin Oreo Fudge on my friend, Amber's blog, Dessert Now Dinner Later.
 A creamy pumpkin fudge with Oreo chunks. This Pumpkin Oreo Fudge is super easy, no Candy Thermometer required!