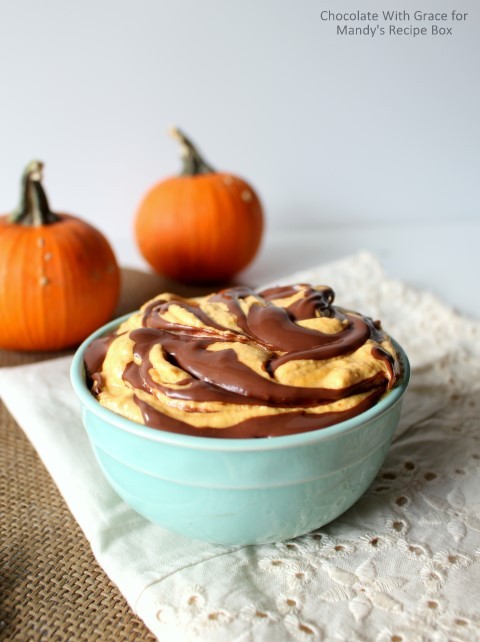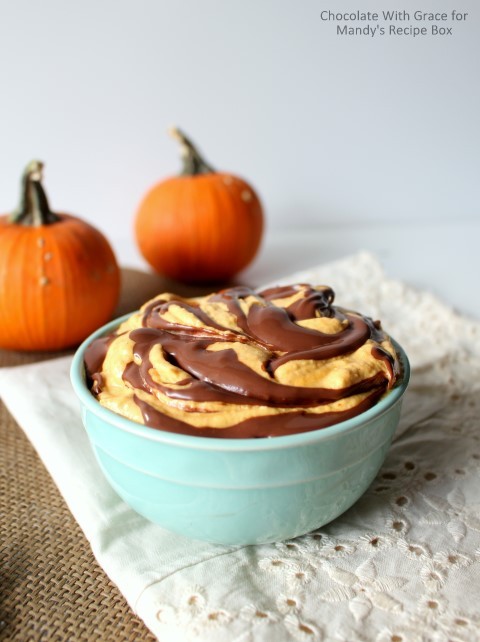 Look at those swirls! There is something therapeutic about creating them, swirling the layers with a knife. And there is also something therapeutic about eating it just with a spoon or perhaps a graham cracker if you prefer!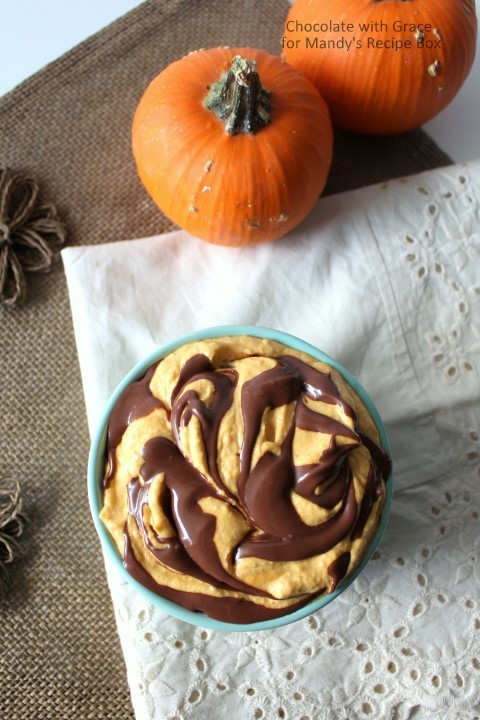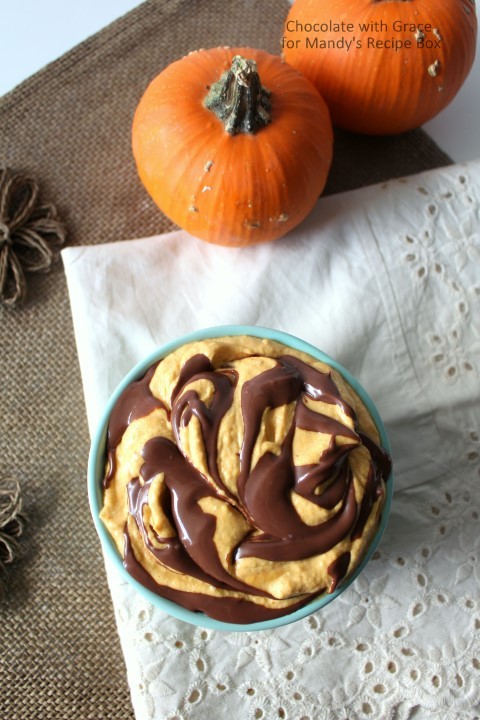 I'm just stopping by tonight to let you know that I'm sharing this Nutella Swirled Pumpkin Cheesecake Dip on Mandy's Recipe Box. I have some exciting recipes coming soon. Some are a bit more out of character for me (think healthy, everyday recipes), and some that I'm wildly excited about (hint: it involves more pumpkin and chocolate!). So check back soon to see. Meanwhile, head on over to get the recipe for Nutella Swirled Pumpkin Cheesecake dip and tell Mandy I sent you!

Light and creamy pumpkin cheesecake dip swirled with Nutella, because chocolate and pumpkin are my favorites!