Light and creamy pumpkin cheesecake dip swirled with Nutella, because chocolate and pumpkin are my favorites!
Look at those swirls! There is something therapeutic about creating them, swirling the layers with a knife. And there is also something therapeutic about eating it just with a spoon or perhaps a graham cracker if you prefer!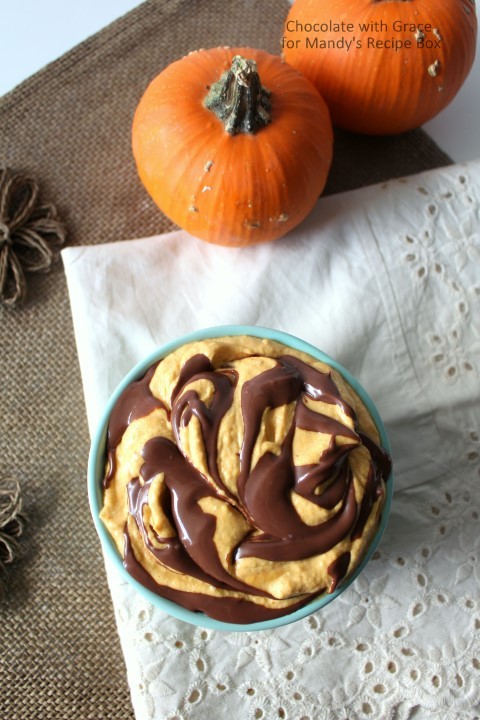 This recipe involves two of my all time favorite ingredients, pumpkin and Nutella. Now that it is truly cold out, I'm craving warm soup, apple crisp, pumpkin pie, and the rich chocolate desserts that are to much for summer.
I also like putting creative twists on ordinary food to make them a bit more fun and festive, like with this Nutella Swirled Pumpkin Cheesecake Dip.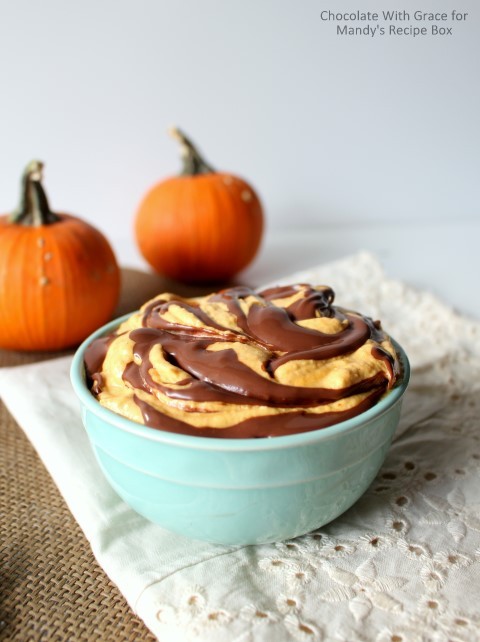 This fun little snack is super easy to put together for your fall parties or thanksgiving treats. It involves whipping a few ingredients together in a stand mixer, layering and then swirling with Nutella.
It takes a little care to layer in the Nutella, but the results are so pretty. (If you're looking for a simple, but elegant dessert, try my No Bake Pumpkin Cheesecake Trifles). Serve this dip with graham crackers, pretzels or whatever you prefer.
Creamy, lightly sweetened Candy Cane Dip is the perfect addition to a dessert cookie display or holiday snack tray.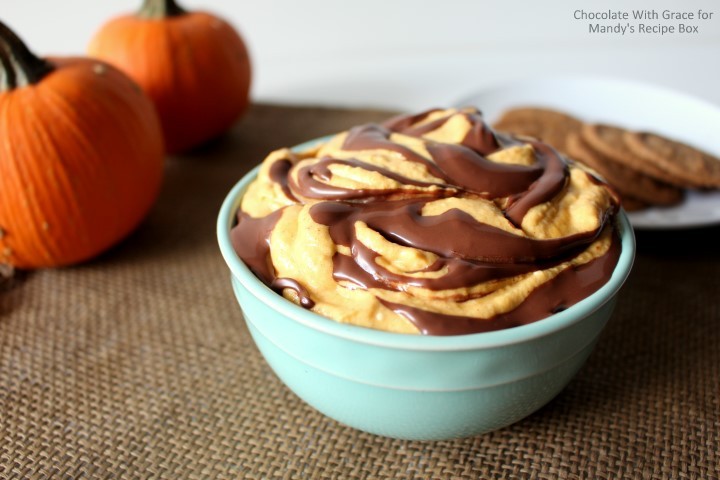 Nutella Swirled Pumpkin Cheesecake Dip Recipe
4 oz cream cheese, softened to room temperature (low fat is okay)
¼ cup packed brown sugar
½ cup pumpkin puree
½ tsp pumpkin pie spice
1 cup whipped cream or whipped topping
⅓ cup Nutella
Using a hand mixer, beat together cream cheese and brown sugar until smooth.
Whip in the pumpkin puree and pumpkin pie spice. Gently fold in whipped cream.
To assemble the dip, layer ⅓ of the pumpkin cheesecake mixture in a small bowl, top with ⅓ of the Nutella. I microwaved my Nutella for a few seconds to melt it a bit so it spreads easier.
Repeat the layers again twice.
Finally, run a knife through the dip a bit to get the pretty, swirled look.
Serve with graham crackers or pretzels or whatever you prefer.
{This recipe was originally published 11/6/14 as a guest post for Mandy's Recipe Box.}