Check out this list of 20 fun and unique brownie recipes from when you have the baking bug and a chocolate craving.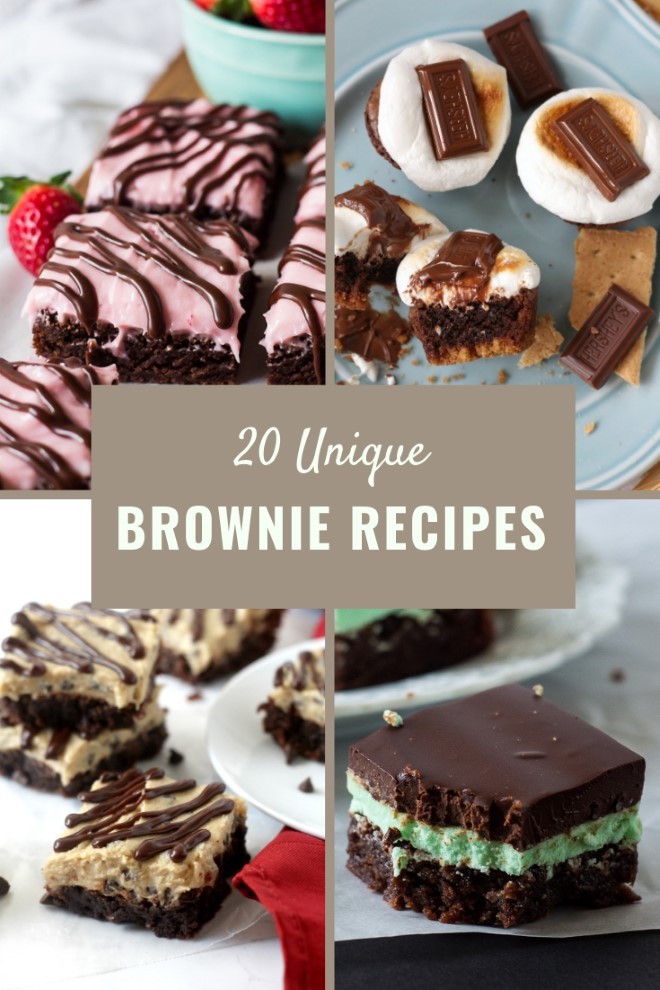 Yay! You've made it to day 5 of brownie week! Thanks for following along through the 5 special brownie posts this week. Now that you know how to make a killer fudgy brownie, there are unlimited ways you can jazz them up. Check out this list of 20 unique brownie recipes below.
If you haven't yet, check out the posts for the best brownies in the whole world from scratch, an easy homemade brownie mix, a recipe for fudgy brownies made with cocoa powder and a fun recipe for strawberry frosted brownies!
20 Unique Brownie Recipes
Sometimes an ordinary pan of fudgy brownies hits the spot. For other times and occasions, you need an extra special pan of brownies. From Mint Brownies to Raspberry Brownie Bites, check out this list of homemade gourmet brownie recipes that are perfect for any occasion.