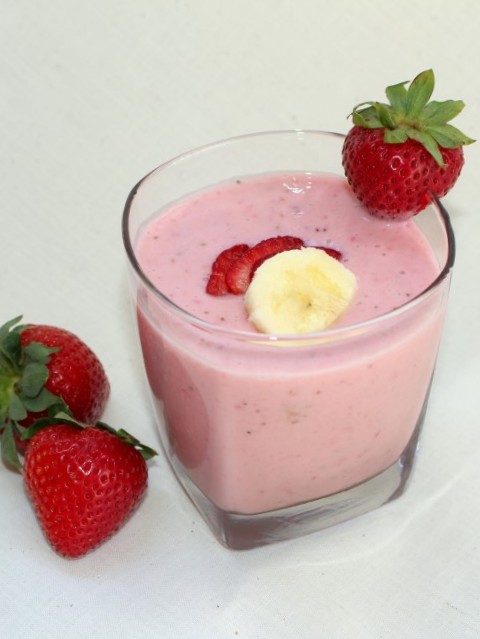 I hope everyone had an extra enjoyable Independence Day weekend. I will say it was a bit hard to go back to work after having three lovely days off.  On Saturday, Tyler and I enjoyed a day trip up to the Poconos to do some hiking and relaxing. If you're ever in the area, stop by Bushkill Falls. There are eight gorgeous waterfalls in a two and a half mile hike. So pretty!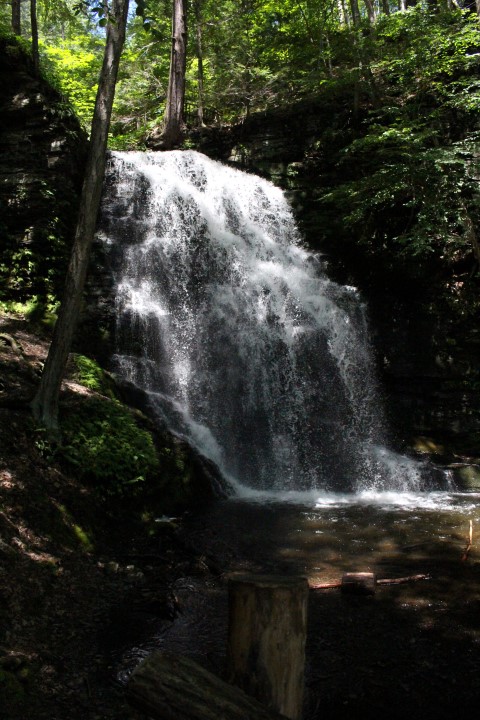 One thing I am happy to get back into after the weekend is eating healthy food. I had so much delicious, but unhealthy food over the weekend that I am ready to find so more healthy options. I made quinoa for the first time last night and loved it and am excited to start using it more. Do you have any favorite, healthy recipes featuring quinoa? I'd love to hear about them. One of my favorite healthy staples is the strawberry banana milkshake. It makes a great breakfast when I'm in a hurry. Made with Greek yogurt, the extra protein help keep me full all morning. Yes, I suppose I could also be called a smoothie, but I like drinking milkshakes for breakfast. So a milkshake its gonna be!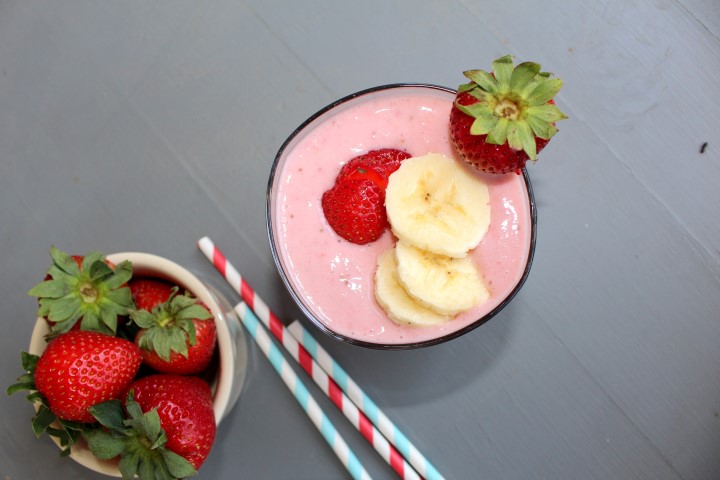 Healthy Strawberry Banana Milkshake

Ingredients
1/2 ripe banana
3/4 cup fresh or frozen strawberries
1/3 cup milk
1/3 cup Greek yogurt
1 to 2 T Honey
Instructions
Place banana, strawberries, milk, Greek yogurt and honey in a blender and blend until smooth.
Depending on your tastes and how sweet the strawberries are you may not need the honey. I usually skip the honey, but some people like it a bit sweeter.
Pour into a glass and garnish with additional fruit if desired.
http://chocolatewithgrace.com/healthy-strawberry-banana-milkshake/

This simple five ingredient strawberry banana milkshake is a healthy treat. With lots of protein, it makes a perfect breakfast.