Happy weekend, Friends! After a crazy busy week, I just wanted to pop by to share these delicious Caramel Pumpkin Milkshakes!
There's just one thing you need to know about this milk shake: it's amazing! And, it's easy!
This caramel pumpkin milkshake is a great dessert for this time of year when you're dying to break out the pumpkin treats, but it's still too hot for any major baking.
It's a great in-between treat for summer and fall, and basically tastes like a pumpkin pie in milkshake form! Except without all the hard pie crust making and baking.
Caramel Pumpkin Milkshake
The milkshake is super simple to make. Throw a few common ingredients in a blender and you have the best treat of the month.
If you like adding something a bit extra to your recipe like I do, I recommend making your own caramel sauce from scratch. It's 10 times better than any you will get in a jar from the grocery store.
But, if you're not quite up to that adventure, caramel from a jar will work just fine. Other than that, a bit of ice cream, milk, and pumpkin will do the trick for this refreshing treat.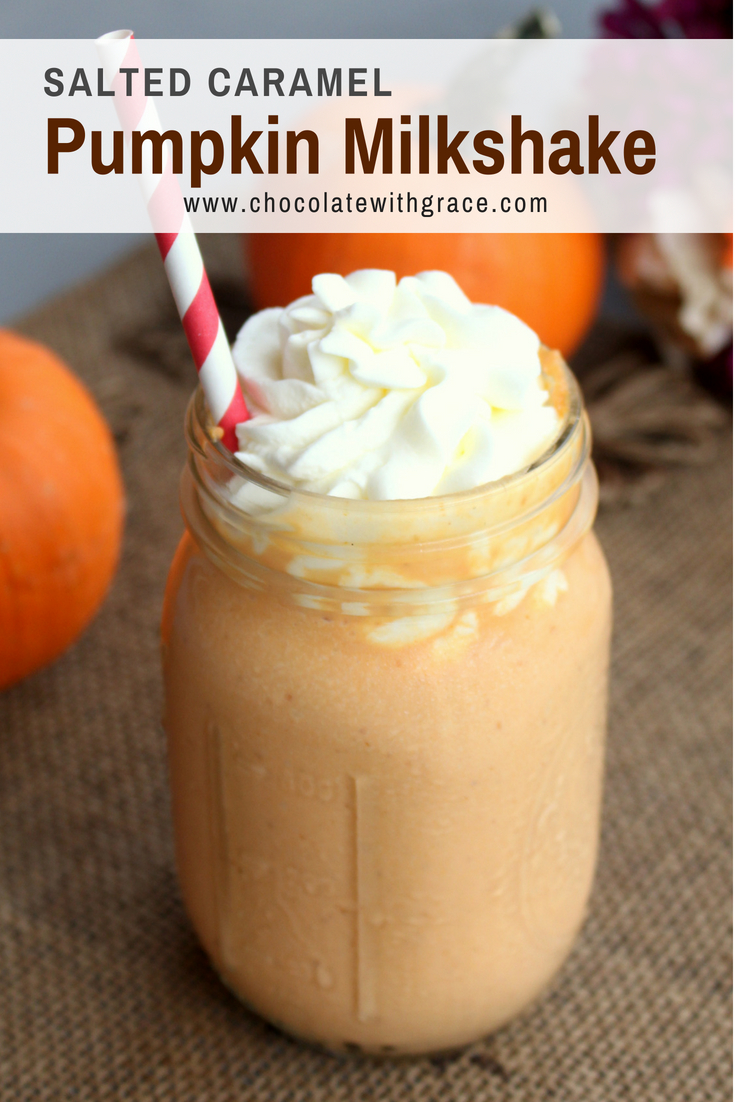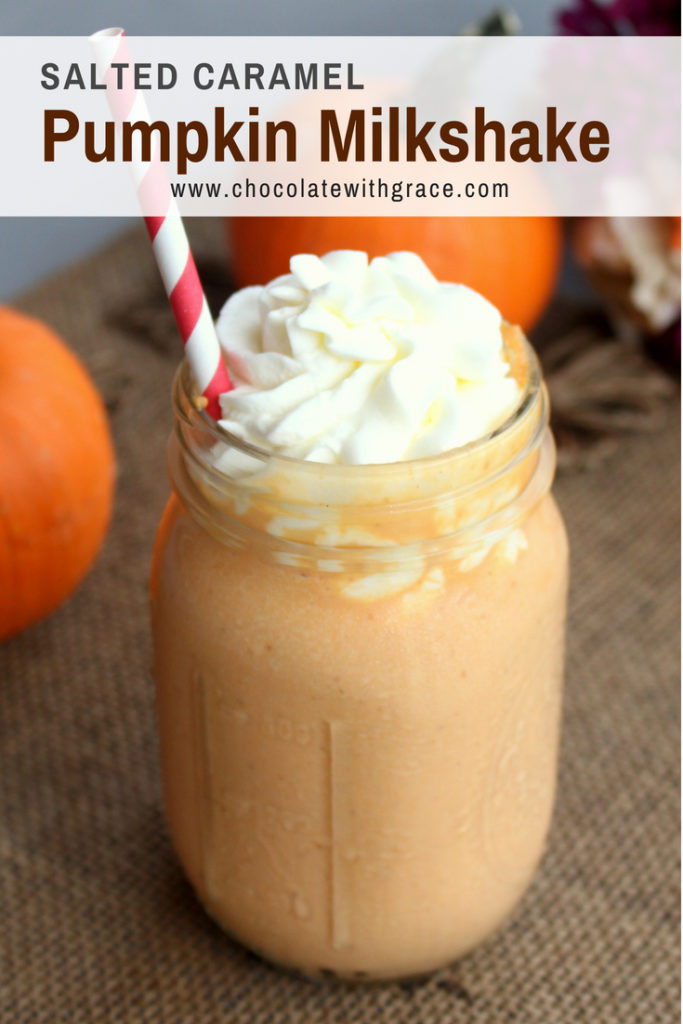 {This recipe was originally published 9/6/14 as a guest post for Life with the Crust Cut Off.}