These S'mores cinnamon rolls are full of melty chocolate, gooey marshmallows and graham cracker goodness.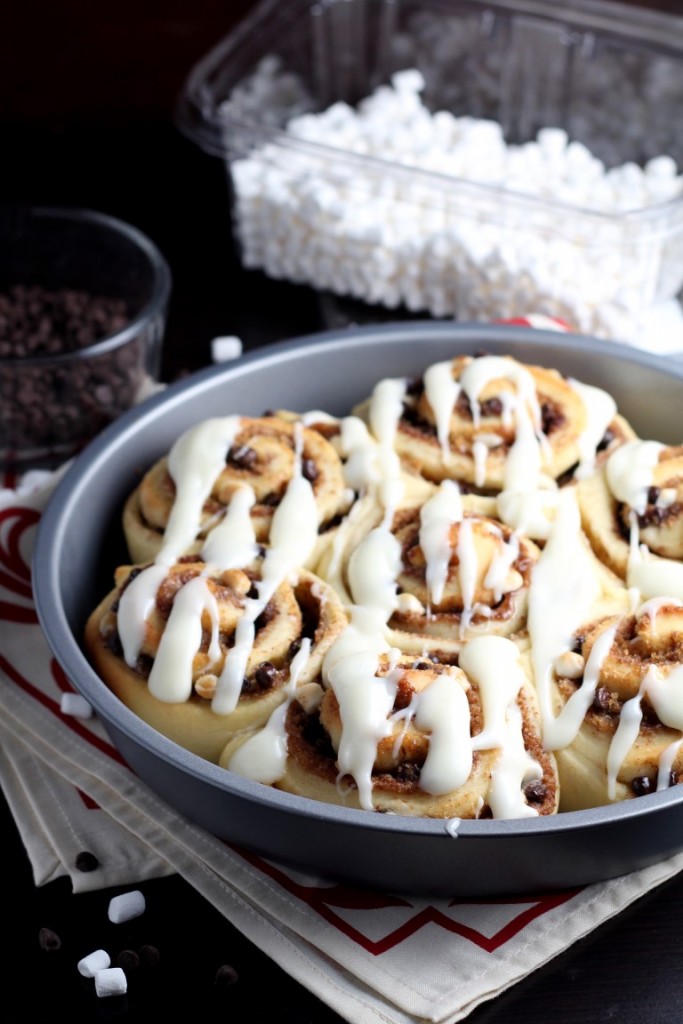 I believe that baking with yeast is probably my favorite way to spend some relaxing time in the kitchen. I know it scares some people, but yeast is quite forgiving. Instead of needing specific ratios of fat, proteins and certain levels of acidity for chemical leaveners to work(baking soda and powder), yeast will happily grow with a bit of this and a pinch of that.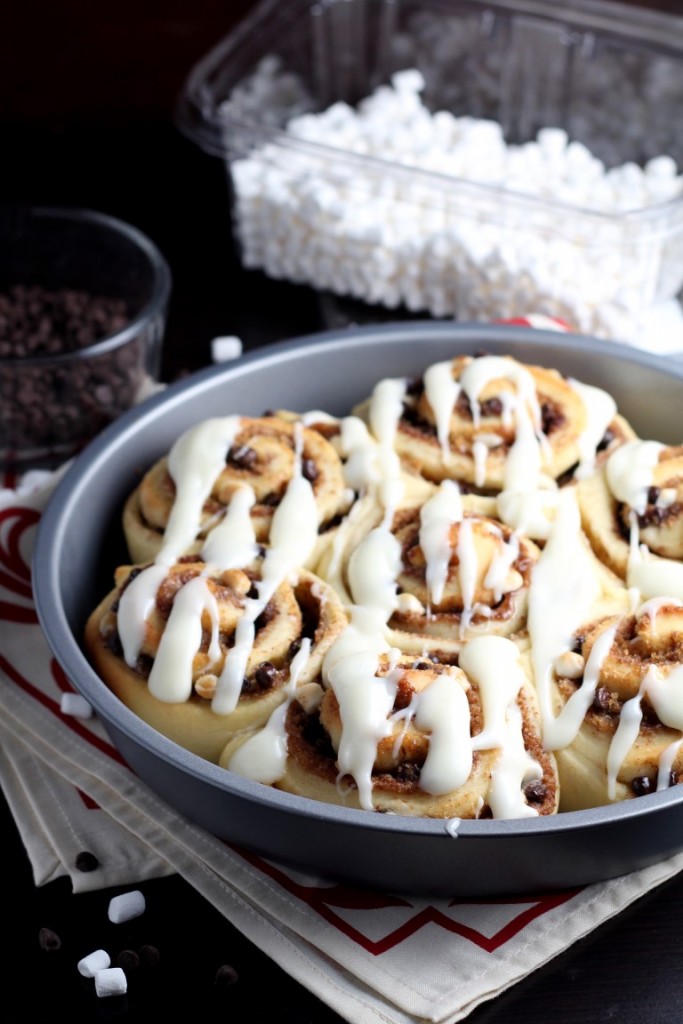 I guess I say all that to tell you not to be scared of making seemingly difficult recipes like these S'mores Cinnamon Rolls. While the ingredient list may be long, the dough recipe is a tried and true favorite that is very forgiving. And who would want to miss out on these ooey, gooey, chocolately S'mores Rolls because they were scared of yeast?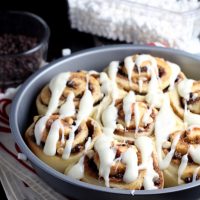 S'mores Cinnamon Rolls
Total Time:
2 hours
50 minutes
These S'mores cinnamon rolls are full of melty chocolate, gooey marshmallows and graham cracker goodness.
Ingredients
For the Dough
½ tablespoon instant yeast
½ cup warm milk
3 tablespoons sugar
¼ cup butter, well softened, but not melted
½ teaspoon salt
1 egg
2 cups all purpose flour
For the filling
1/2 cup brown sugar
1 tablespoon cinnamon
4 tablespoons butter, softened
1/4 cup finely crushed graham cracker crumbs
1/4 cup mini milk chocolate chips
1/3 cup micro marshmallows
For the Frosting
¼ cup butter, softened
1 ounce cream cheese
½ teaspoon vanilla
¾ cup powdered sugar
2-4 tablespoons of milk.
Instructions
Proof the yeast in the warm milk for 10-15 minutes or until bubbly. Whisk in the sugar, butter, salt and egg. Stir in the flour until the dough comes together.
Knead the dough on a floured surface for a few minutes until it is smooth and elastic. Place in a greased bowl and let rise until double in size.
Punch the dough down and need a few times until smooth. Combine the 1/2 cup brown sugar and 1 tablespoon cinnamon.
Roll the dough into an 10 by 18 inch rectangle. Spread the 4 tablespoons of butter on the dough. Sprinkle with the cinnamon sugar mixture, and then the graham cracker crumbs, chocolate chips and marshmallows. Roll up tightly starting on the short edge.
Using thread or a very sharp knife, cut the log into 8 or 9 rolls. Place them in a greased 10 inch baking pan. Bake at 375 F for 15-16 minutes or until lightly browned.
Remove from the oven let cool while making the frosting. To make the frosting, cream the butter and cream cheese until smooth. Stir in the the vanilla, powdered sugar and enough of the milk to make a smooth frosting. Spread over slightly warm rolls
Try these other Sweet Roll Recipes:
Raspberry Cream Cheese Sweet Rolls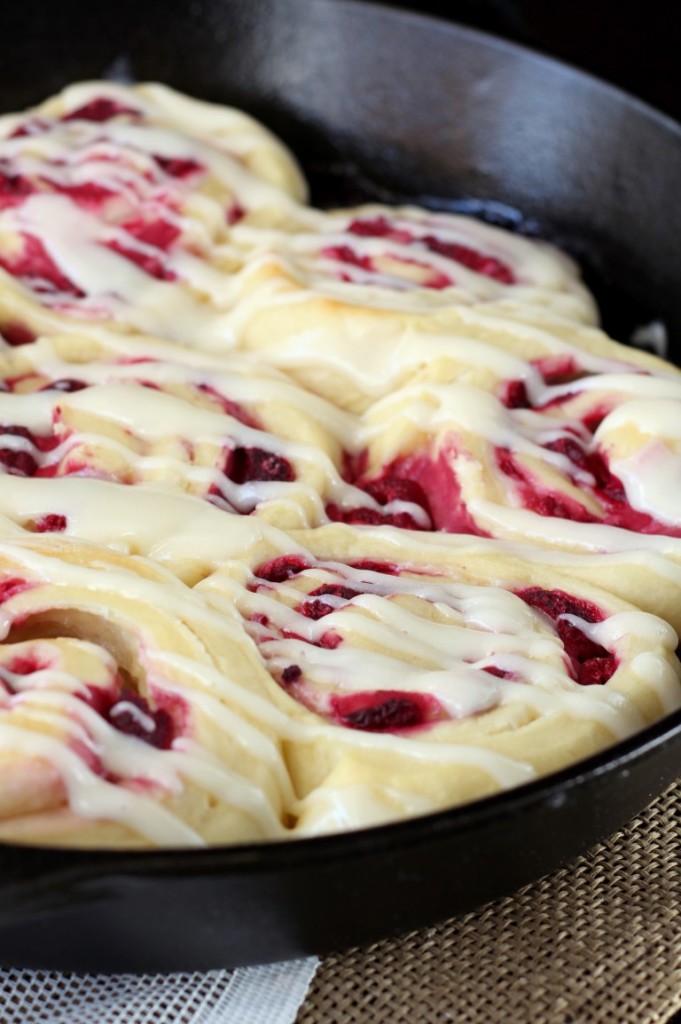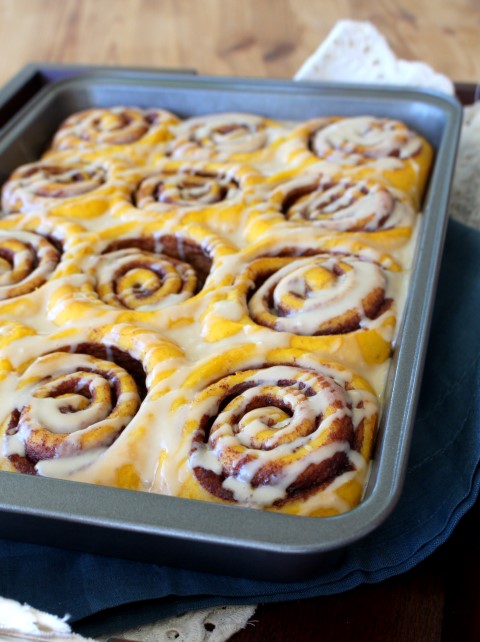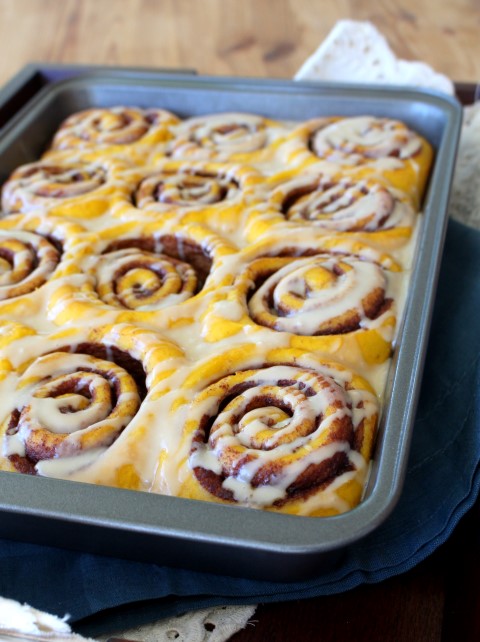 Here are some other fun yeast bread recipes:
Peach Cinnamon Rolls from A Latte Food
Bakery Style Crusty French Bread from Gather For Bread
Easy Garlic Knots from A Kitchen Addiction