These cheery, blackberry crumb bars are a summertime favorite and make a perfect afternoon snack or simple dessert.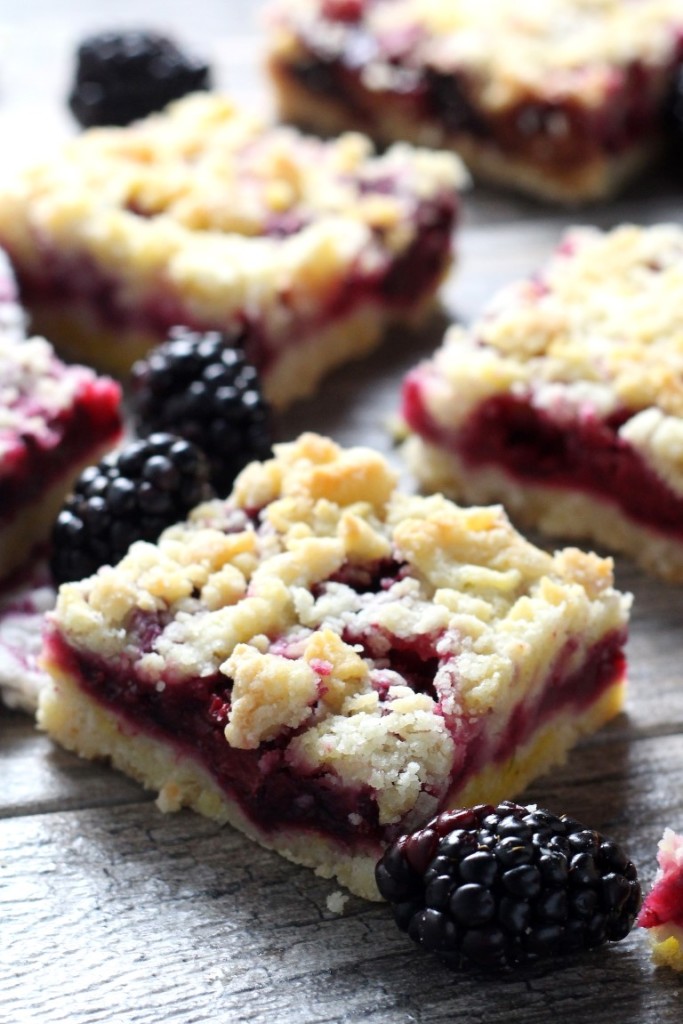 I need some tips from some experienced mothers. How do you get your babies to take their medicine? Yesterday, my baby was diagnosed with his first ear infections, one in each ear :'(. In the past, giving him medicine hasn't been a problem and he would drink it right down. But, he is determined this thick, sticky white antibiotic is the last thing he is going to swallow. I've tried rationalizing and talking it through with him, telling him it will make him feel better. Apparently, feverish five-month olds are not the most rational creatures on the planet.
The nurse I talked to at the Dr's office recommended squirting it into the side of his cheek and then massaging his throat to make him swallow. Sounds easy enough in theory, but that doesn't account for his flailing arms and wriggly little body. It has become a two person operation to give it to him. Just 17 more doses to go.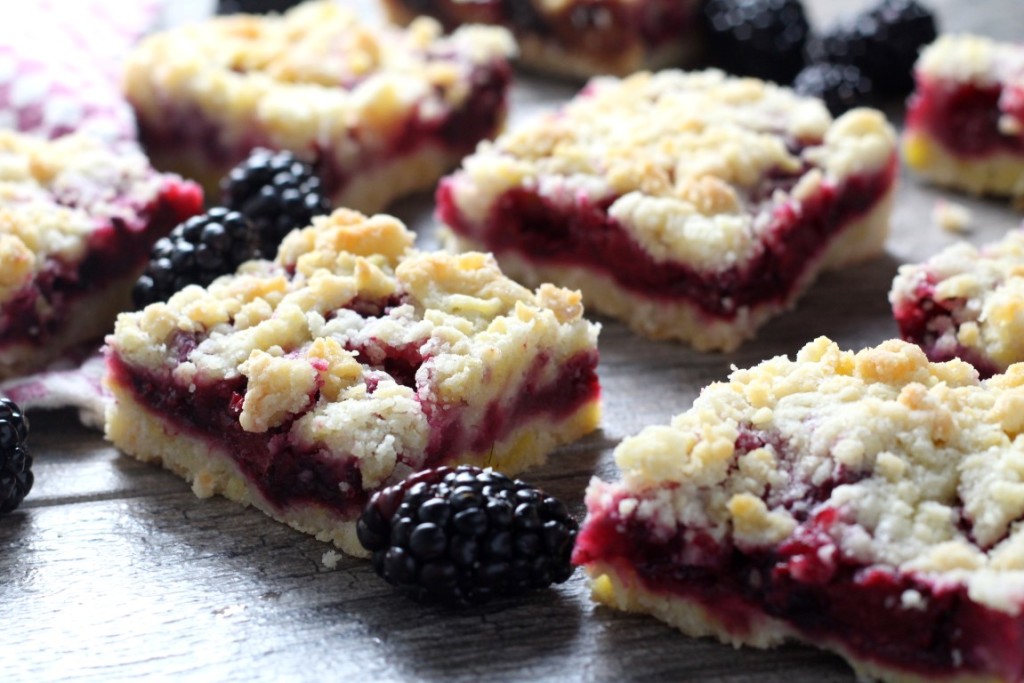 Meanwhile, I'll be looking for all the sugar I can find in the house, since caring for a sick baby equals a sleep deprived mom and I need something to keep me going. Unfortunately, these blackberry crumb bars have long been gone, but a mother can dream.
This recipe was updated July 2018 based on reader feedback. I adjusted the crumb mixture to make it more tender and flavorful.

Blackberry Crumb Bars
Ingredients
For the crust and topping
3 cups all-purpose flour
1 cup (2 sticks) cold butter, cut into pieces
1 cup granulated white sugar
½ teaspoon salt
1 teaspoon baking powder
1 large egg
For the blackberry filling
4 cups blackberries, halved
1 tablespoon fresh lemon juice
1 tablespoon cornstarch
¾ cup granulated white sugar
Instructions
Preheat oven to 375 F. Grease a 9 x 13 inch baking pan. Stir together the flour, 1 cup white sugar, baking powder and salt, cut in the butter with a pastry blender until the butter is in pea-sized pieces. Stir in the beaten egg with a fork. Press half of the dough into the bottom of the baking dish.
Cut the blackberries in half, toss them with the lemon juice, cornstarch and sugar. Sprinkle them over the crust in the pan. Sprinkle with the other half of the dough mixture. Bake at 375 F for 30-35 minutes, or until lightly browned. Let cool completely.
Some other blackberry recipes to try.
Blackberry Lime Cupcakes from a Cookie Named Desire
Blackberry Cheesecake Brownies from Oh, Sweet Basil
No Churn Vanilla Blackberry Swirl Ice Cream from Celebrating Sweets
Monster Cookie Bars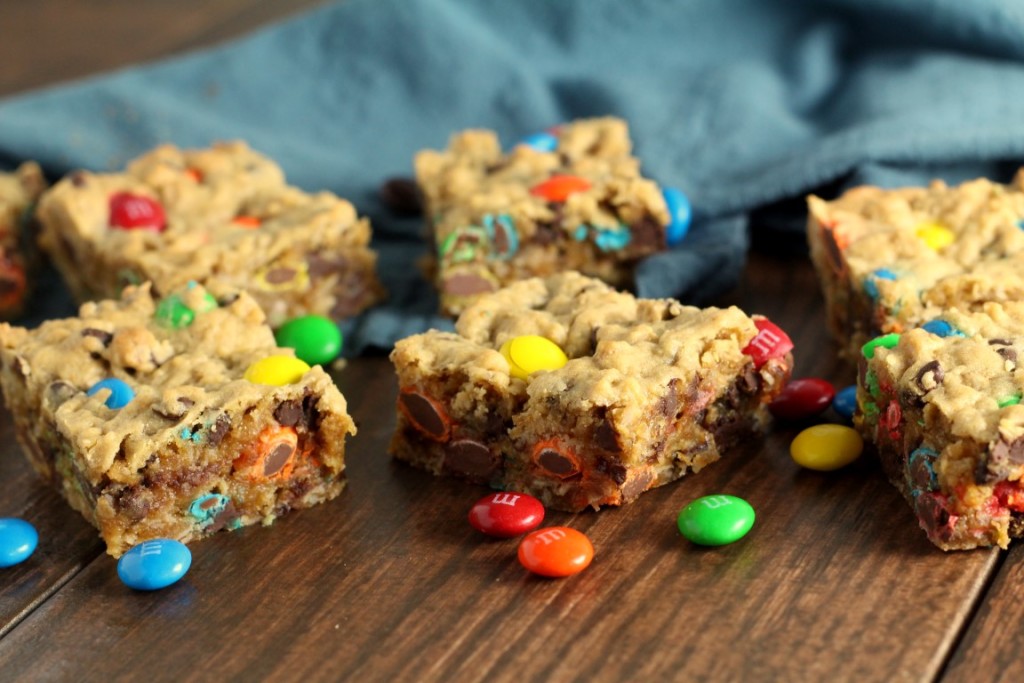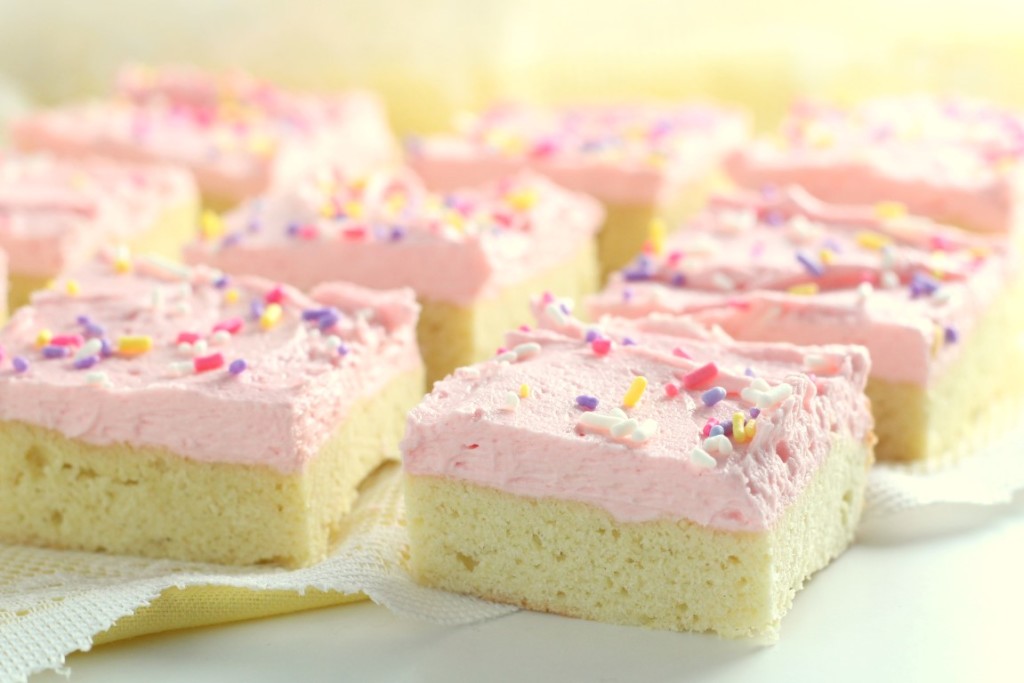 Raspberry White Chocolate Ice Cream