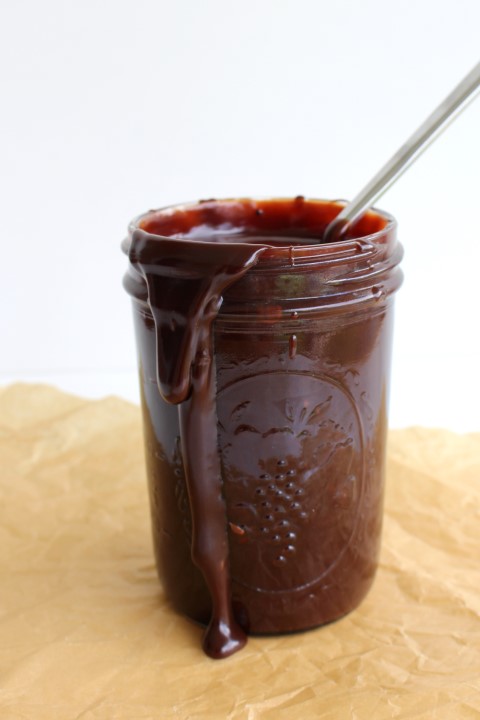 Happy Fourth of July. I hope everyone is enjoying the day and celebrating the freedoms we enjoy here in The United States. Tyler and I have been relaxing and enjoying some ice cream sundaes with Nutella hot fudge. Yep, its the perfect way to celebrate. This recipe takes 10 minutes start to finish, no slaving in a hot kitchen on a holiday.
I know I made it, but can I just say that using Nutella in hot fudge maybe the most brilliant thing my brain has ever thought of. It gives such a thick, smooth texture, and leaves behind a slight, beautiful hazelnut taste.  I may have had several spoonfuls while I was making and photographing it, plus what I had on my bowl of ice cream. But, hey it's the Fourth of July and we are supposed to be celebrating, right?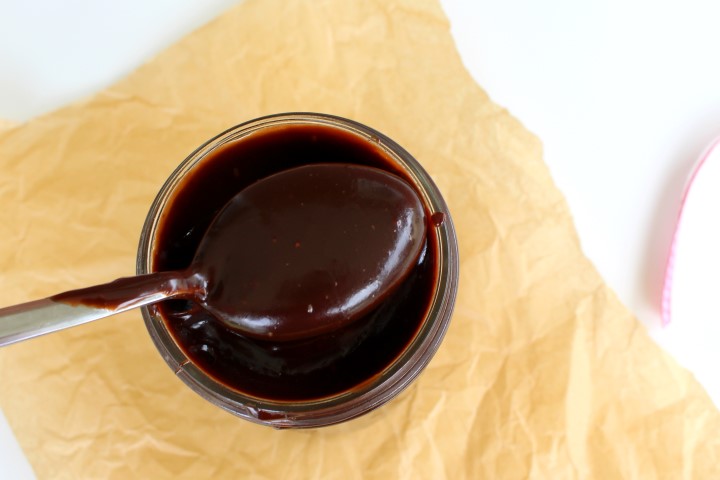 Ingredients
2/3

cup

heavy cream

1/4

cup

cocoa

1/2

cup

corn syrup

1/2

tsp

salt

2

T

butter

2/3

cup

Nutella
Instructions
In a medium saucepan, mix together heavy cream, cocoa, corn syrup and salt over medium heat. Bring to a gentle boil and let simmer for about 4 minutes, stirring continuously.

Remove from heat and whisk in butter and Nutella until smooth. Serve warm over ice cream.

Stores in the refrigerator and warm up in the microwave or stove-top before serving.

Silky smooth hot fudge made with Nutella. Perfect for ice cream sundaes or just eating with a spoon.