Fresh fruit is piled high on a creamy no-bake cheesecake on top of a tender shortbread crust.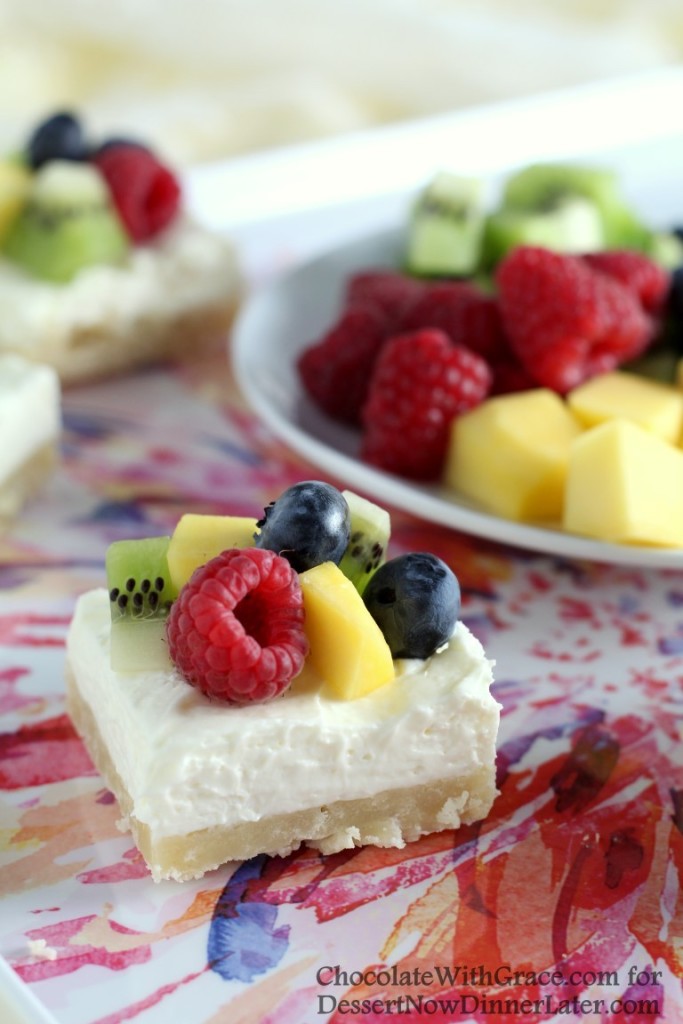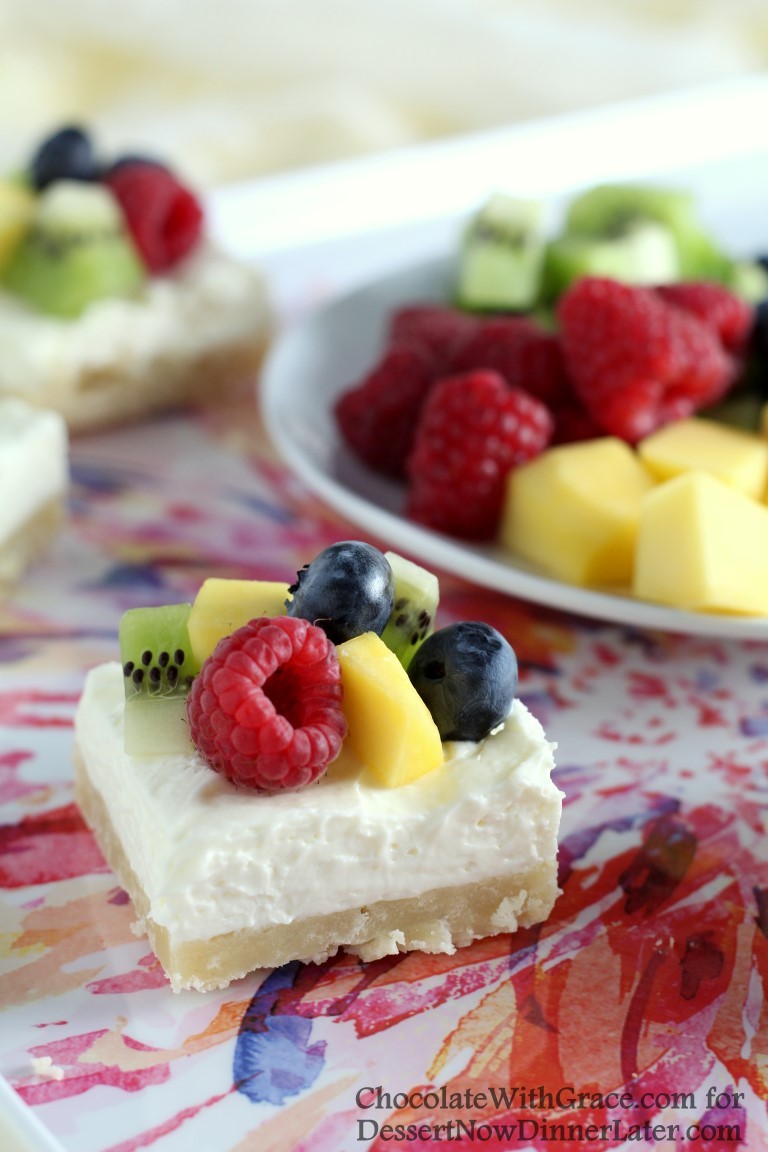 Happy summer, friends! I hope you have been enjoying all sorts of summer activities. Last week I had a wonderful trip to Oregon, to meet my new little nephew. He is precious and was a bit hard to leave behind. But the aunt role sure is an easy, fun one to fill. Don't worry, Rachael, I'm sure I'll be find ways to spoil him even though I live across the country from him.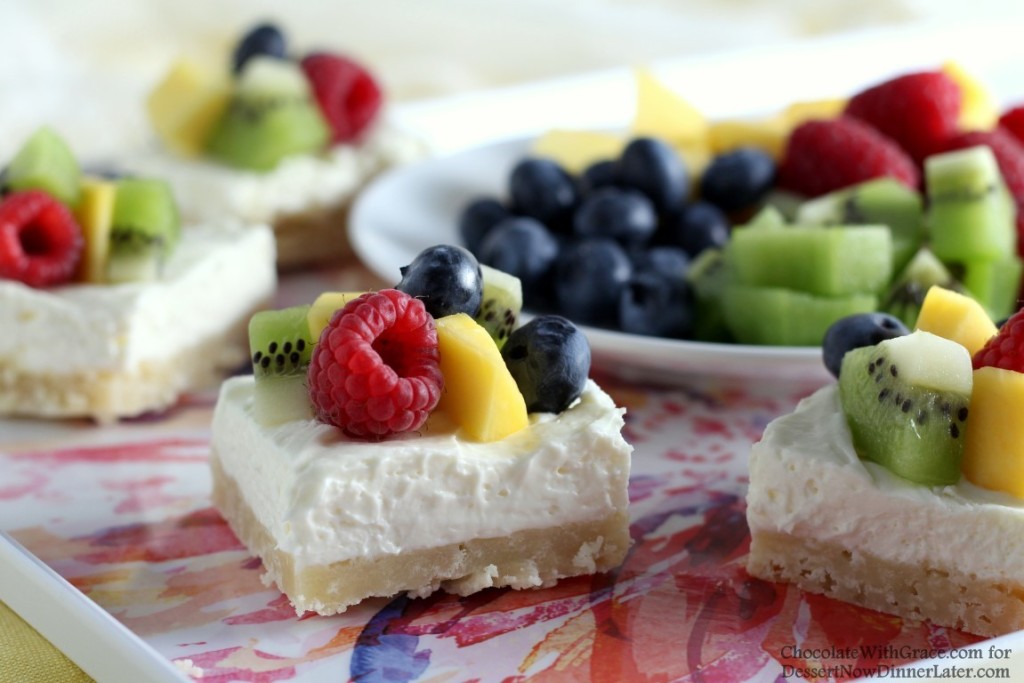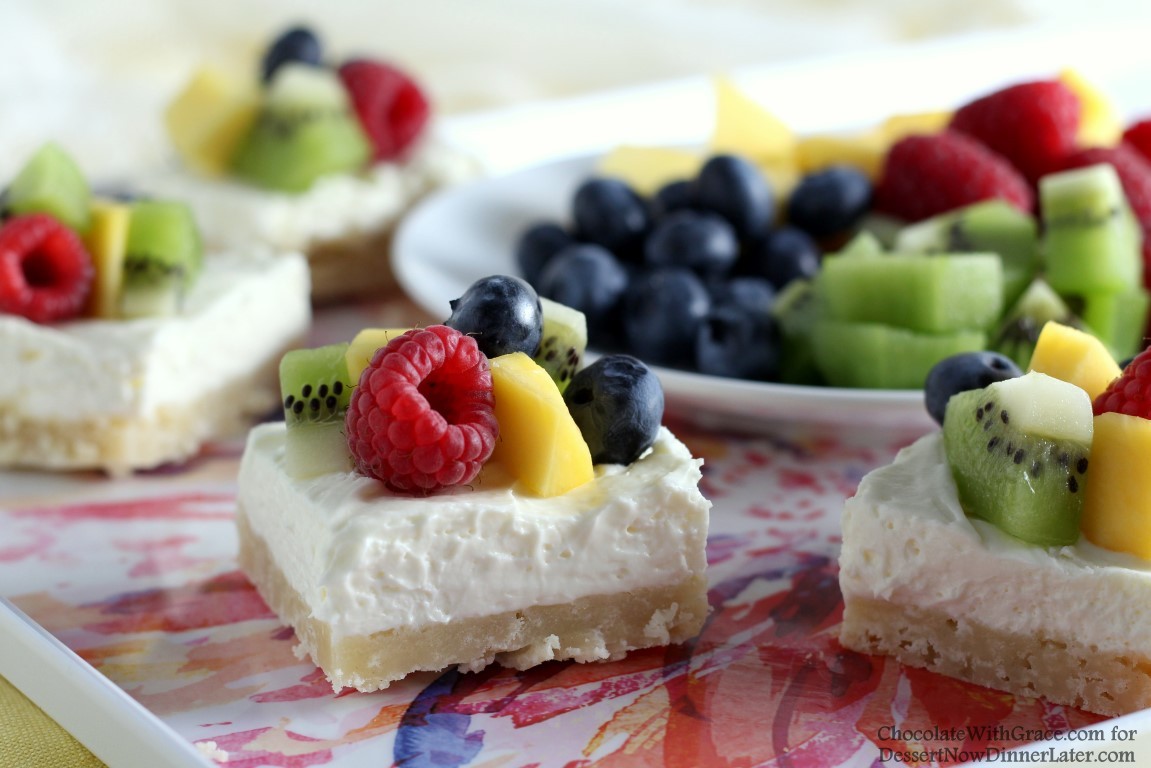 All the fresh fruit is one of my favorite parts about summer. And these cheesecake bars a great way to use up whatever fruit you have in your fridge. The crust is a buttery shortbread and the cheesecake layer is no-bake. Which makes them super easy to make. I shared this recipe on my friend, Amber's blog, Dessert Now Dinner Later. You can grab the recipe here.