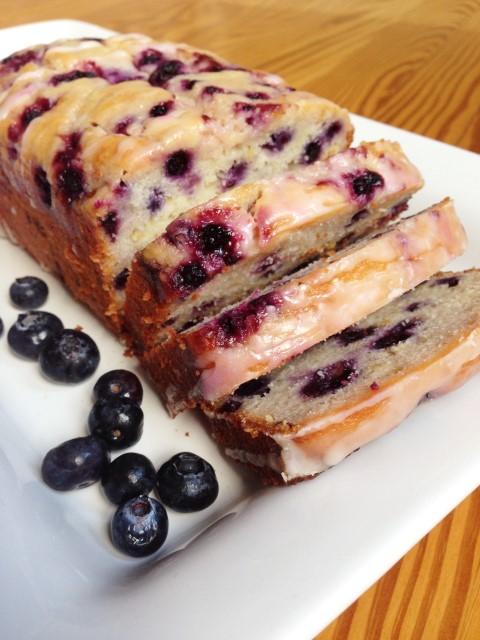 I have recently fallen in love with my blog. When I was pondering the idea of a blog, I was unsure if I would be be committed and enthusiastic enough about it to pursue it for any length of time. While I am not claiming that I have mastered a dedicated schedule, but in the past couple of weeks I have been dedicating significant amount of my free time and thought train to this little project. It has taught me a few thing about myself (some I already knew, some new).
I am a perfectionist. I think I already knew this one, but it has been especially apparent as a develop recipes, take pictures and craft posts for the blog. It is so hard for me to post something unless it is perfect. And it never is. Take this recipe for example, I fought through days of rain to have enough light to take good pictures, and I am still not happy with them. However, I am forcing myself to move on, present it to you as is, and learn lessons about doing the best I can for the moment and moving on. (Never fear though, this recipe delicious. I would never do that to you; trick you into making a mediocre recipe.)
I love to learn. When I began this blog, I knew nothing about website design. Food photography was a foreign language and I was clueless about the social media scene surrounding the blog world. How much do I know now? A tiny fraction. But the journey to where I am now has been fascinating and I'm dying to have more time to dive deeper into search engine optimization, macro lenses and food plating.
I dislike writing. Putting my thoughts into words for others to read has never come natural, and I shy away from sharing my emotions with others. Why in the world do I have a blog then? Isn't that what a blog is made of? Writing. It's pure determination. I am going to become a better writer. There is no reason I can't. I believe it is a learned skill, and so I begin to practice. Thank you for bearing with me through this journey. And without any more rambling, here are the recipe details.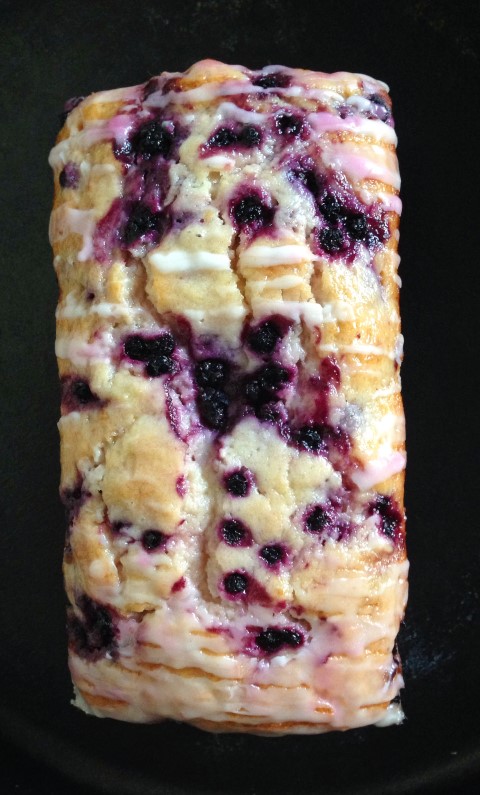 This bread is extremely quick. I guess that why they call it quick bread. It only takes 10 minutes to stir up. The longest part is the baking, but that's hand-off time. In other words, time that you can use to fold the laundry. None of the ingredients are unusual for quick bread. Except maybe the Greek yogurt, which gives it a very moist consistency. Start with the oven temperature higher at 375 F degrees, and then 20 minutes into the baking time lower it to 350 F. I am not sure the science behind it yet, but I have found it makes for nicer, domed muffins and quick breads without sunken middles. When I learn the chemistry behind it, I will share it with you. ( Just in case your like me and love to learn and know the why behind things.)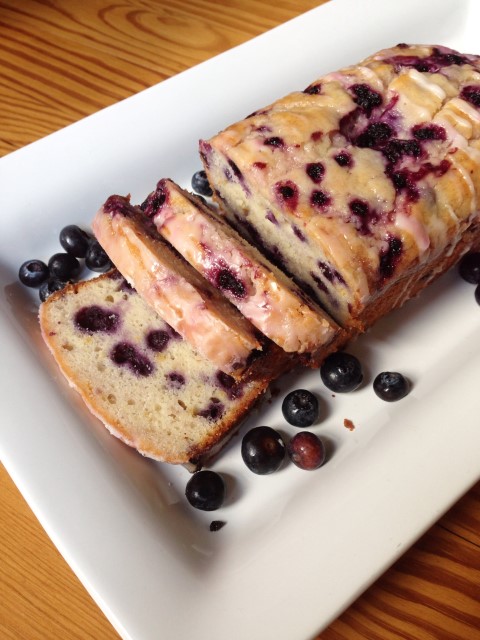 Lemon Blueberry Bread
Ingredients
⅓ cup butter, melted
1 cup sugar
3 T lemon juice
2 eggs, room temperature
1 & ½ cup all-purpose flour
1 tsp baking powder
½ tsp salt
½ cup Greek yogurt
2 T lemon zest
1 cup blueberries, fresh or frozen
¾ cup powdered sugar
2 T lemon juice
Instructions
Preheat oven to 375 F.
In a medium mixing bowl, whisk melted butter, sugar, lemon juice and eggs.
In a separate bowl, mix together the flour, baking powder, and salt.
Add the flour mixture to the butter mixture alternately with the Greek yogurt, stirring gently.
Fold in lemon zest and blueberries. Do not over mix.
Pour into a well greased 8 x 4 inch loaf pan. Bake at 375 F for 20 mins. At the 20 minute mark, turn the oven down to 350 F. Bake for and additional 30 to 40 mins.
Let cool in the pan for 10 minutes. Then remove to wire rack.
Combine about ¾ cup powdered sugar and 2 T lemon juice to form a glaze. Drizzle bread while still warm.
Bread will be more moist on the second day.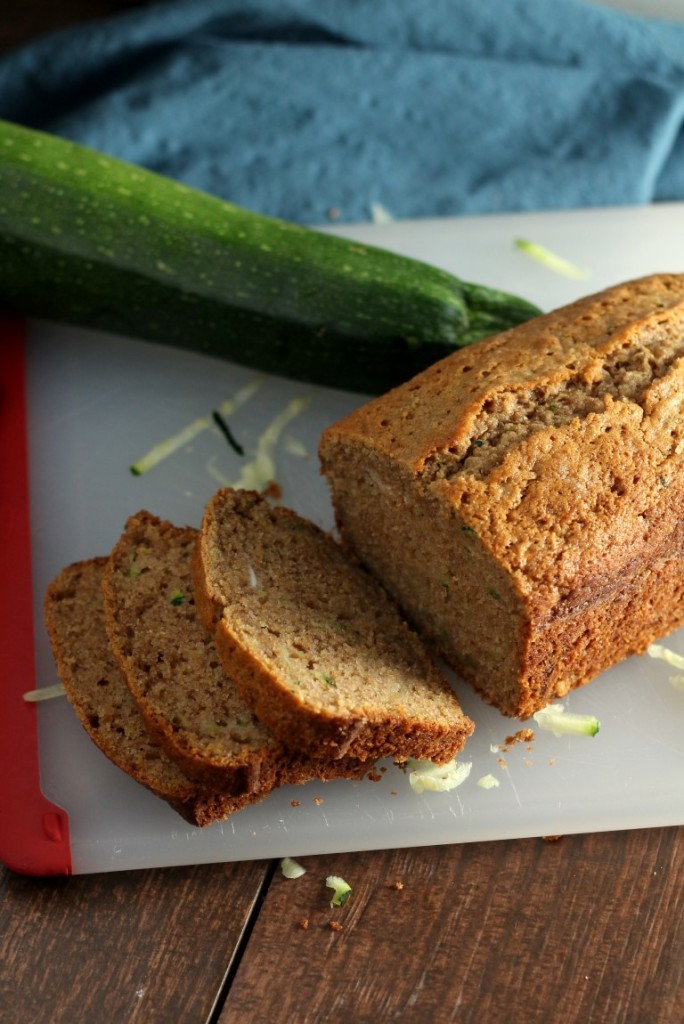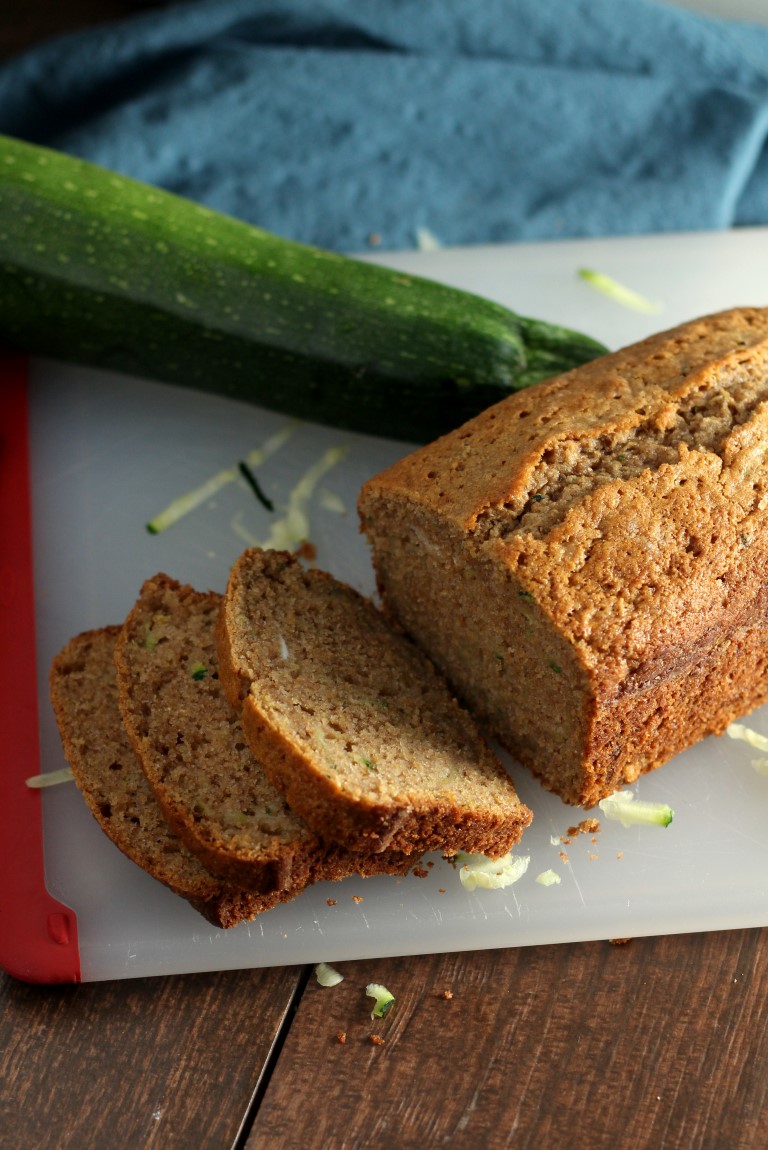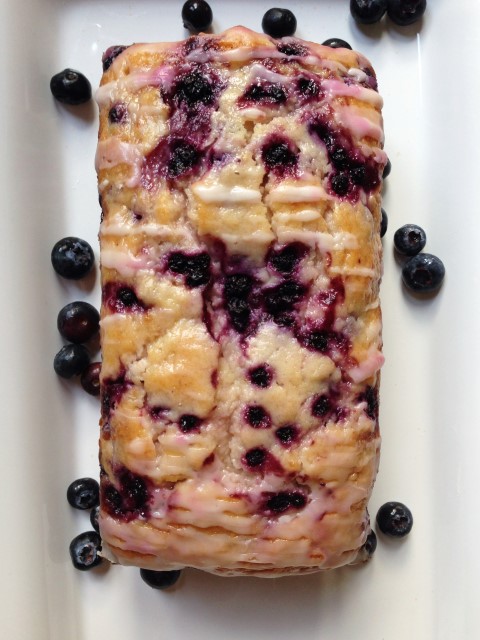 A soft, moist bread studded with blueberries and brightened with lemon, drizzled with a sweet lemon glaze