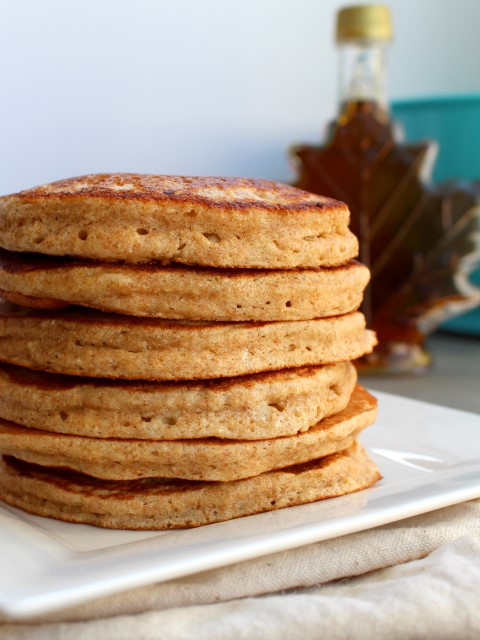 Happy Friday! I hope your day is as beautiful as ours is here in Pennsylvania. Tyler and I are so excited for a relaxing weekend with no plans, no schedules, no places we have to be. The past 6 weekends we have either been out of town or hosting company ourselves. It was great, crazy fun, but it's time to relax. I'm looking forward to sleeping in, working outside and doing some baking.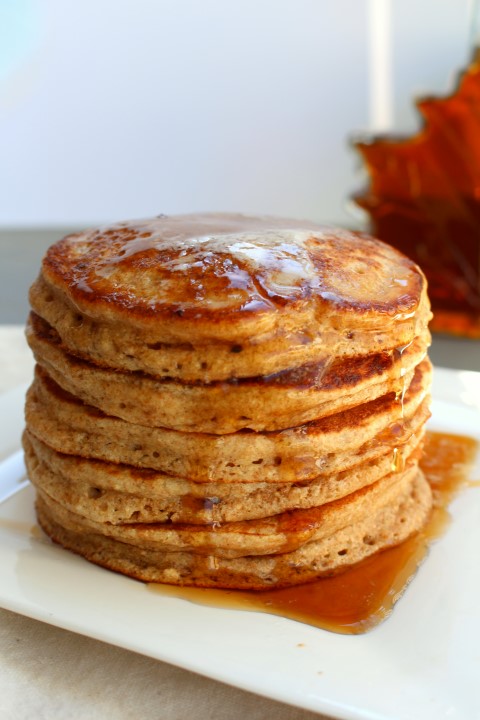 On lazy Saturday morning I love a nice breakfast. I actually have time to make one. These pancakes are one of my favorites. Delicious, but still a healthy start to the day. One trick to making them extra fluffy, whip the egg whites separately and then fold into the rest of the mixed ingredients. If you're in a hurry, you can skip this step and they will be fine. But on a lazy Saturday morning, who doesn't have time to make the fluffiest pancakes ever. What is your favorite thing to do on a lazy Saturday morning?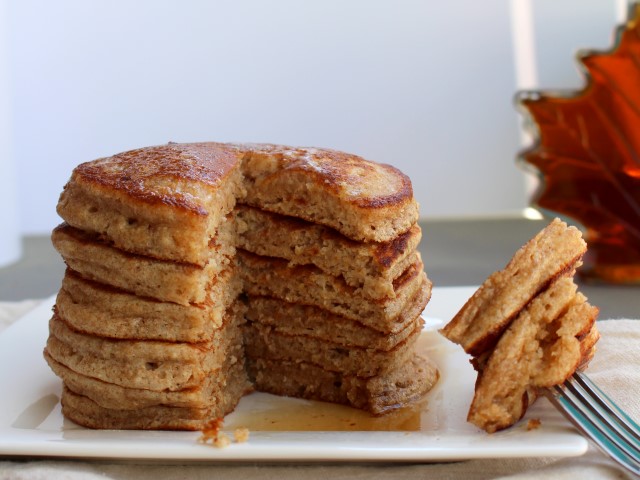 Whole Wheat Oatmeal Pancakes
Ingredients
1

and 1/4 cup whole wheat flour

1/3

cup

old fashioned rolled oats

2

tsp

baking powder

1/2

tsp

salt

1

and 1/3 cup butter milk

2

T

honey

2

eggs

separated
Instructions
In a food processor, chop the rolled oats until finely ground. Whisk together, whole wheat flour, ground oats, baking powder and salt in a medium bowl.

Add butter milk and honey and stir until just combined. In a separate bowl, beat the egg whites until soft peaks form. Gently fold the egg whites in the batter.

Heat a teaspoon of oil in a skillet to medium high heat. Using about 1/4 cup batter for each pancake, cook pancakes for 2-3 minutes on a side. When bubbles begin to burst on the surface, flip the pancake and cook for 2-3 more minutes or until no longer doughy.

Serve with your favorite pancake topping. I love fruit or maple syrup.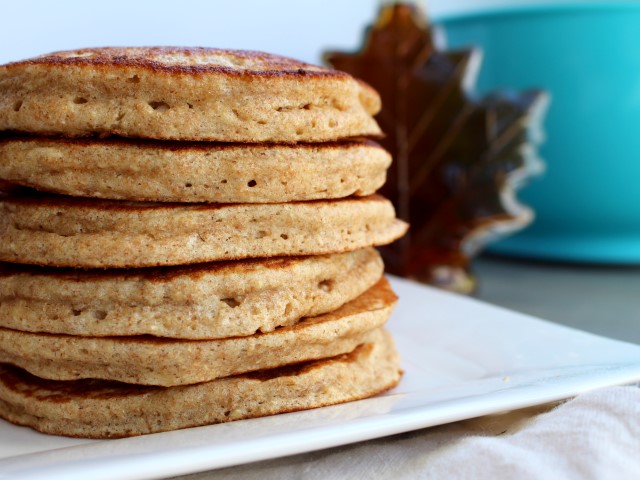 Classic pancakes made with whole wheat flour and oatmeal. Plus a tip to make the fluffiest pancakes ever.