This cinnamon broiled grapefruit recipe is a healthier dessert. All you need is 3 ingredients and 5 minutes.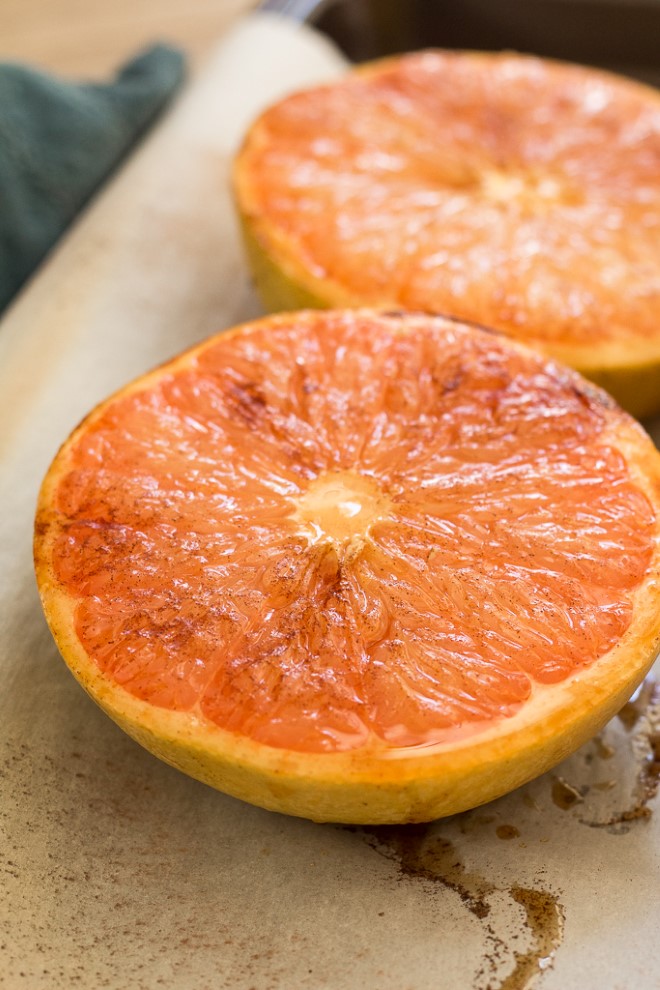 I figured I should try and sneak in one or two healthier recipes before January's over and everyone forget their healthy eating goals. I didn't make any big eating goals this for this year, but for the past 2 months, I've been trying to eat at least 3 servings of vegetables a day.
I know that's not a lot for a lot of you, but for me it has been a challenge. And I'm learning it's a lot more effective for me to set goals related to consuming nutritious foods, than to set a restrictive diet. Try it if you're struggling, it's amazing how much less junk I eat because I'm filling up on veggies.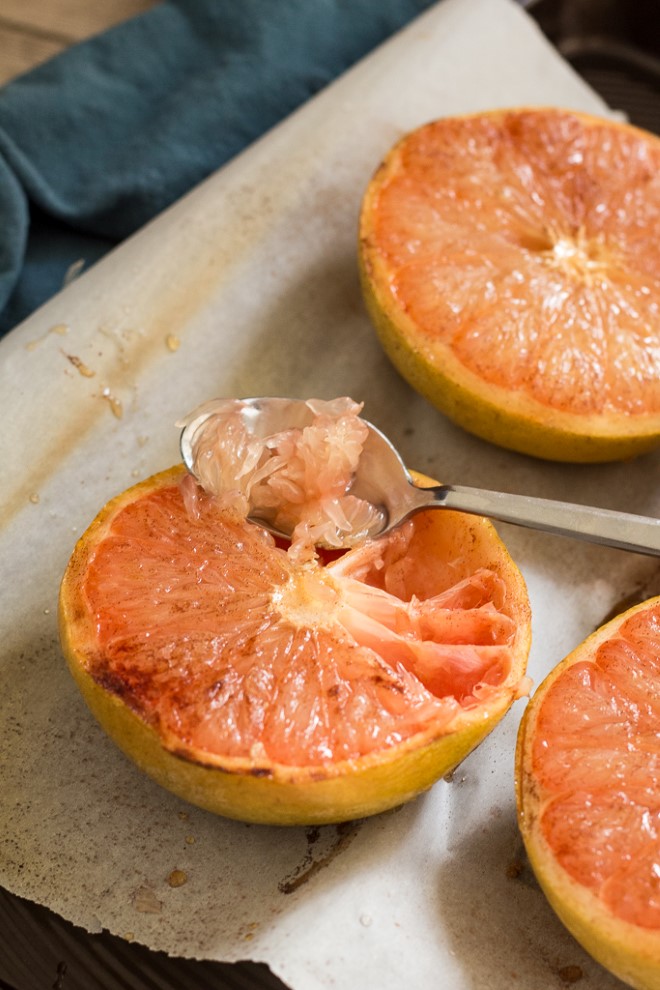 How to make broiled grapefruit
This is about the easiest dessert recipe you'll come across. I grew up eating it for breakfast so it's not to0 unhealthy of a choice either.
First cut your grapefruit in half. If you want, cut along each section to separate the fruit from the membrane. This is optional, but I find it's easier to scoop out the fruit after broiling
Sprinkle on some sugar and cinnamon
Pop under a preheated broiler for 3-5 minutes
That's it, enjoy while there still warm!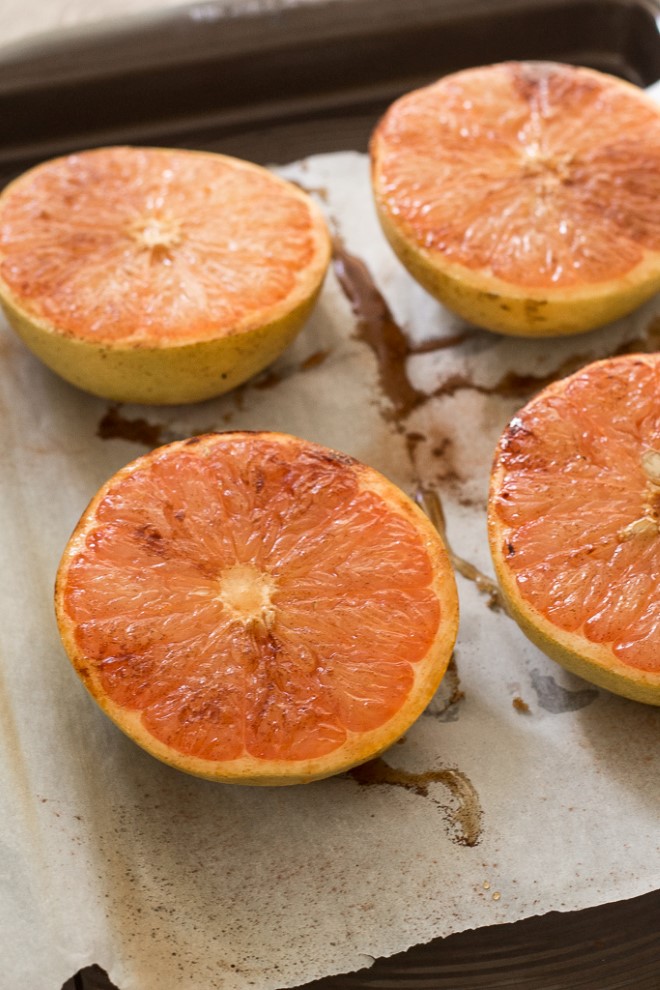 Grapefruit Dessert Recipes
Since it's grapefruit and citrus season and there are lot of recipes focusing on lemons and oranges, I thought it would be fun to highlight some dessert recipes using grapefruit.
Grapefruit Cream Pie from A Spicy Perspective
Pink Grapefruit Bars from The View from Great Island – These look like a grapefruit twist on a lemon bar. Yum!
Grapefruit Yogurt Cake from Life is But a Dish
Grapefruit Ricotta Cake with Cream Cheese Frosting from Kristine's Kitchen
Grapefruit Scones from Pretty Plain Jane – These are at the top of my baking list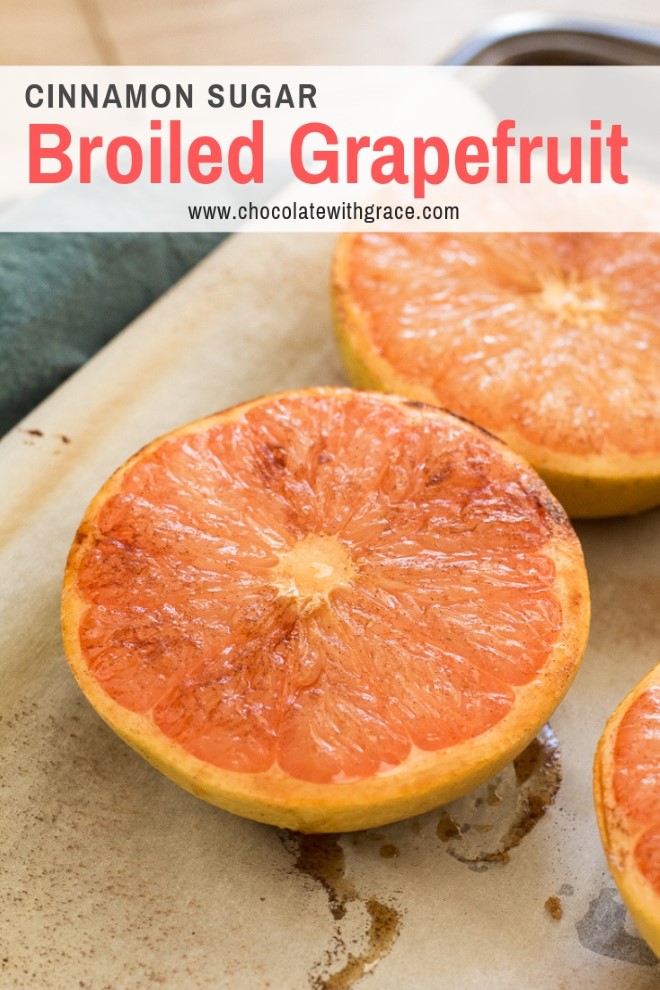 Cameron and I have been on a grapefruit kick the past couple weeks, so maybe you'll see another grapefruit creation from my kitchen before the season is over.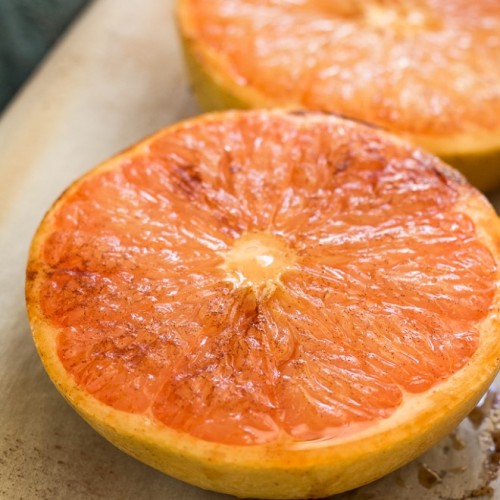 Cinnamon Broiled Grapefruit
A cinnamon sugar broiled grapefruit. 3 ingredients is all you need.
Ingredients
2

pink grapefruit

2

tablespoons

sugar

brown sugar or honey (your choice)

1/8

teaspoon

cinnamon
Instructions
Preheat broiler to high and adjust rack so that the grapefruit will be about 3 inches below the heat source.

Cut the grapefruit in half and cut along the membrane of each section to separate the fruit. This makes it easier to scoop after it's been broiled. Place the halves onto a baking sheet.

Sprinkle a half teaspoon of sugar or honey onto each half. Sprinkle with cinnamon.

Broil for 3-5 minutes or until just started to brown.

Serve immediately while warm.
Nutrition
Serving:
1
half
·
Calories:
95
kcal
·
Carbohydrates:
25
g
·
Protein:
1
g
·
Fiber:
2
g
·
Sugar:
20
g
Check out these other citrus recipes from my blog: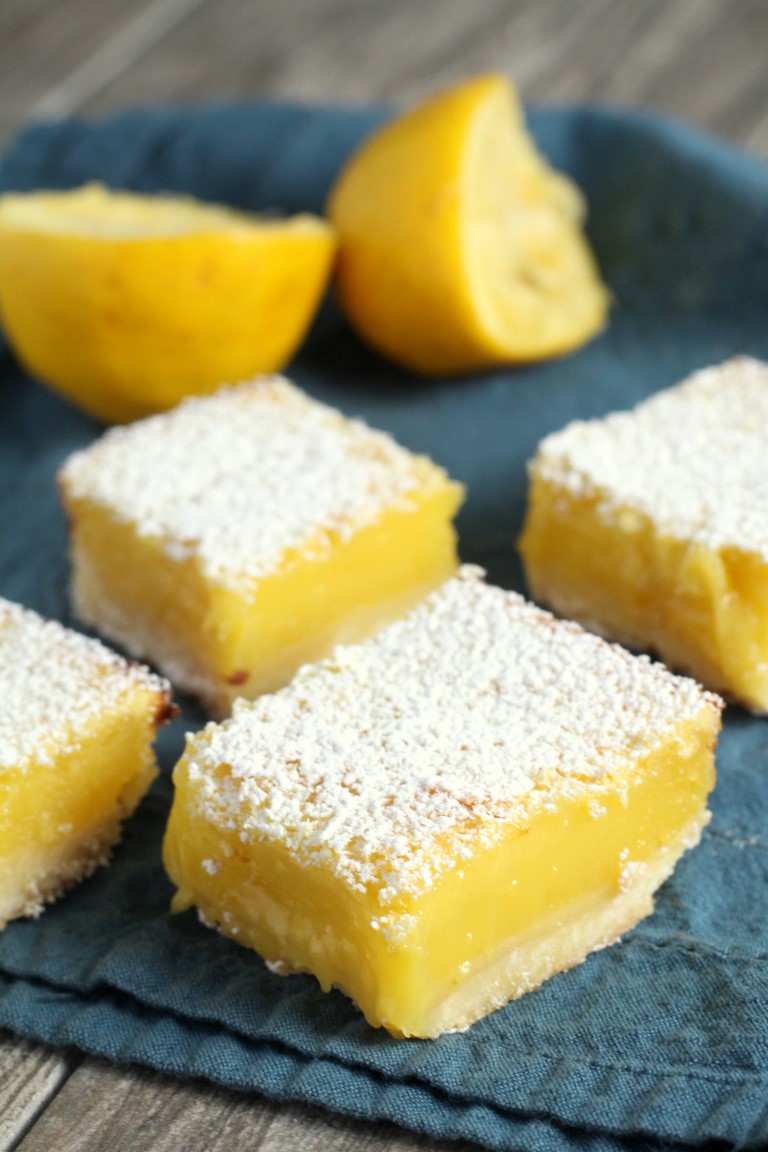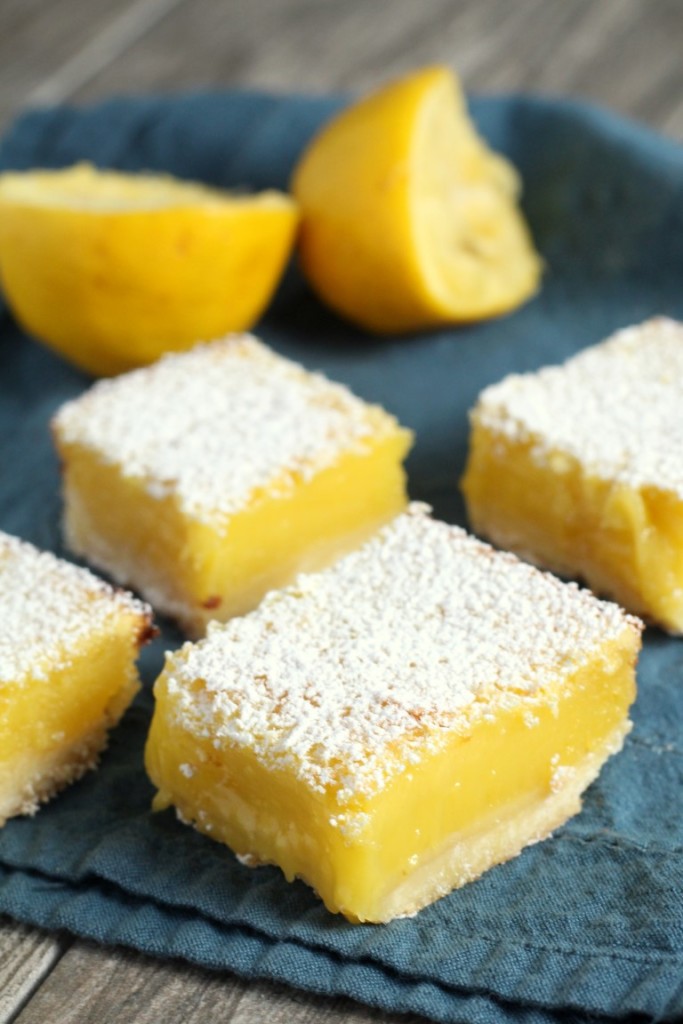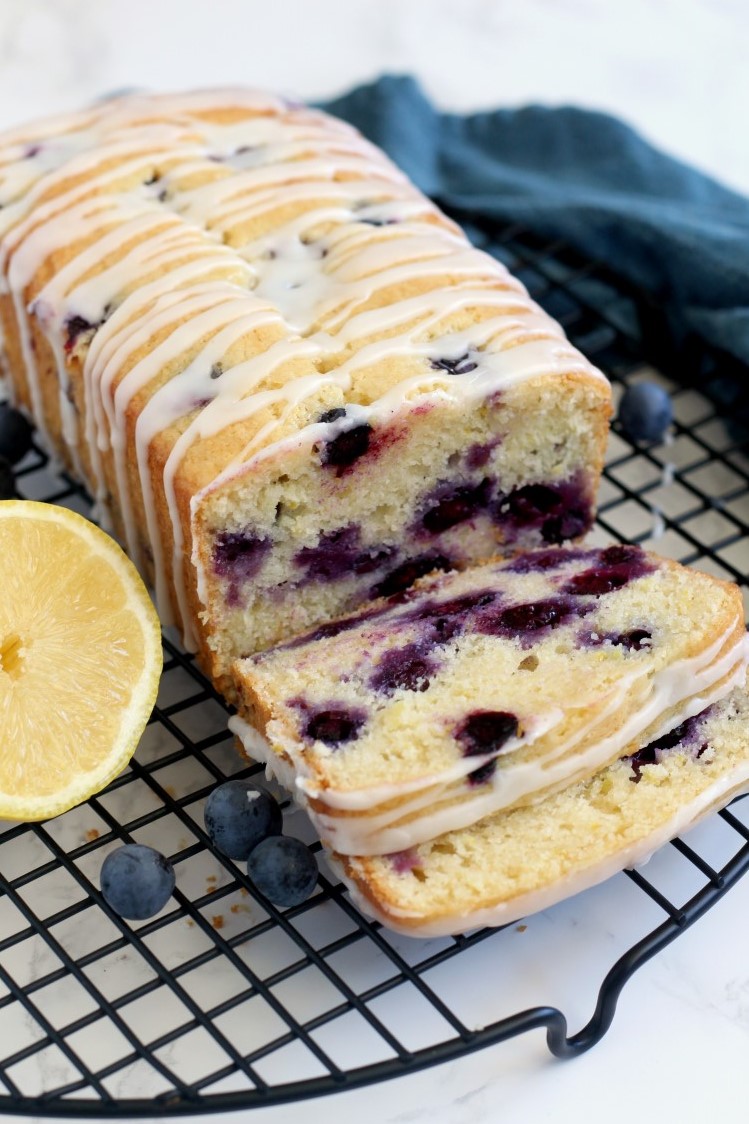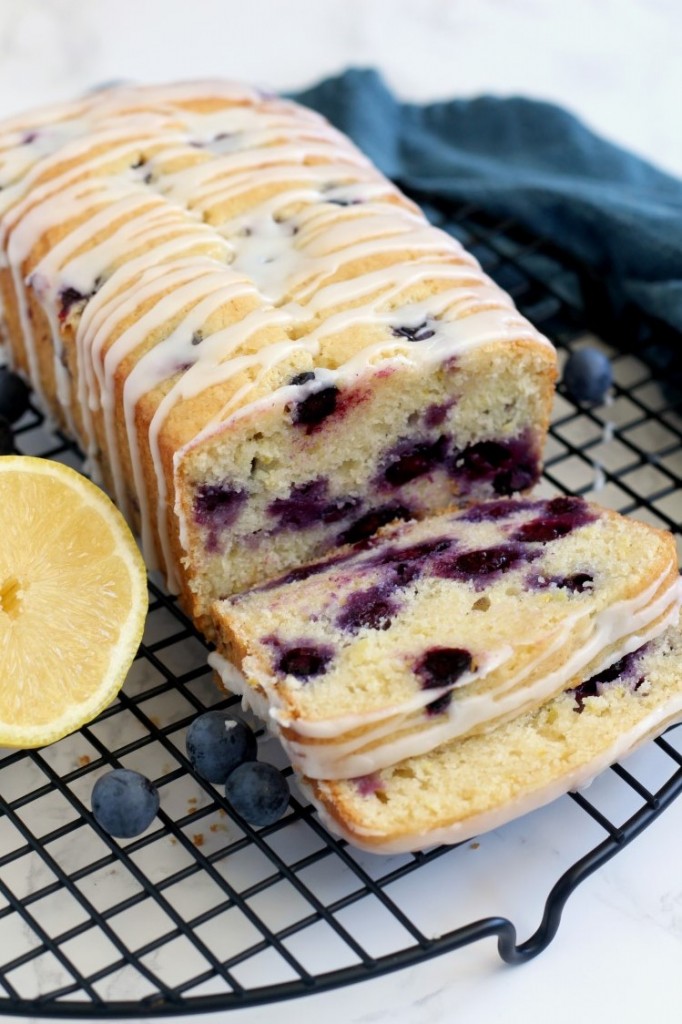 Lemon Crinkle Cookies from Scratch