Bright, fresh Lemon Crinkle Cookies made completely from scratch.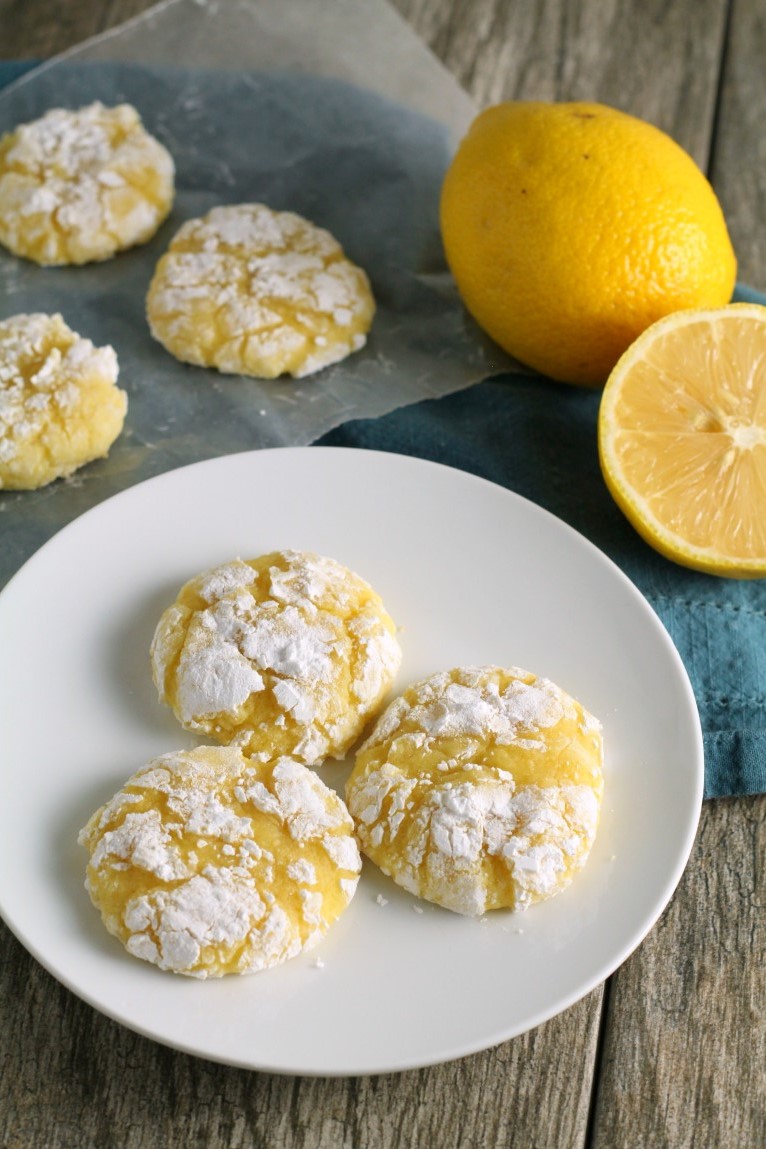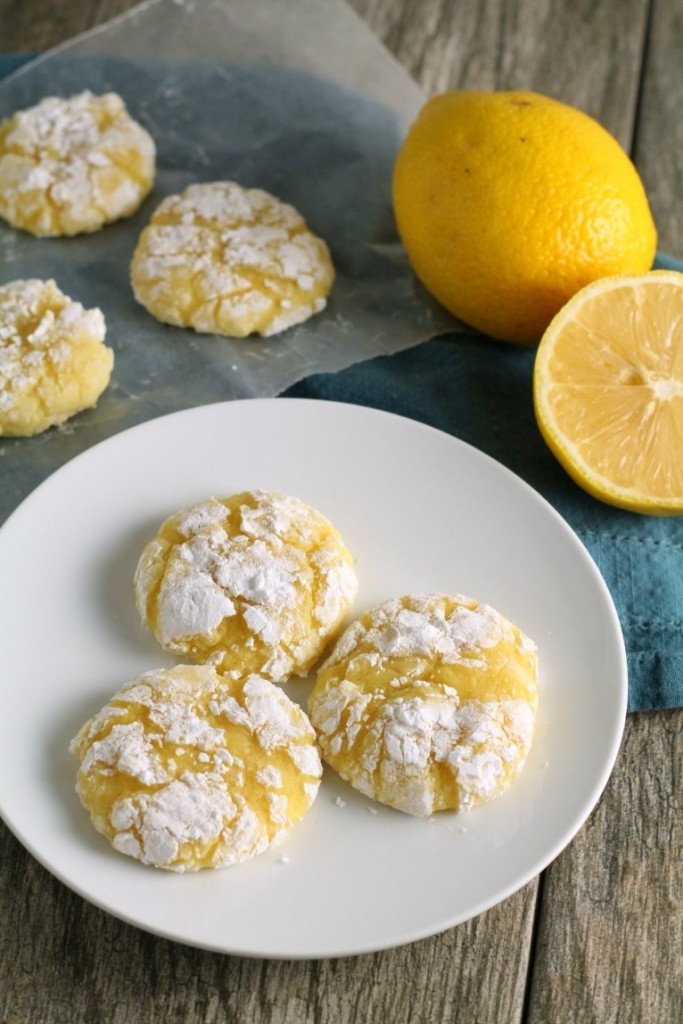 So I made these cookies in December and intended to share them with you in time for Christmas, but packing, moving and renovating overtook my life and I'm just now getting around to share them with you.
We closed on our house mid December and had a whirlwind long weekend tearing out all flooring, repainting and cleaning. We moved in 5 days after we bought the house and the bedrooms were completed, but we still didn't have floor in the kitchen and living room. We ended up getting a new HVAC system so we could tear out the baseboard heaters. and tearing out a wall and a few other project so we are just now getting flooring laid.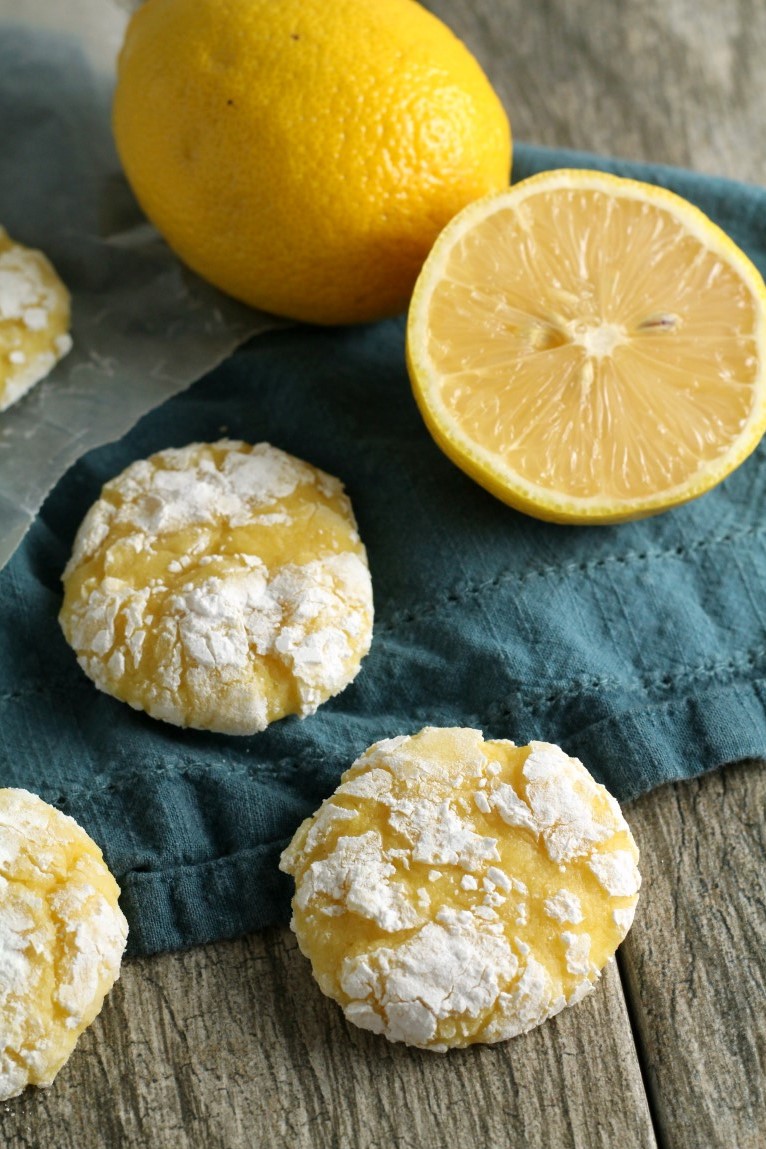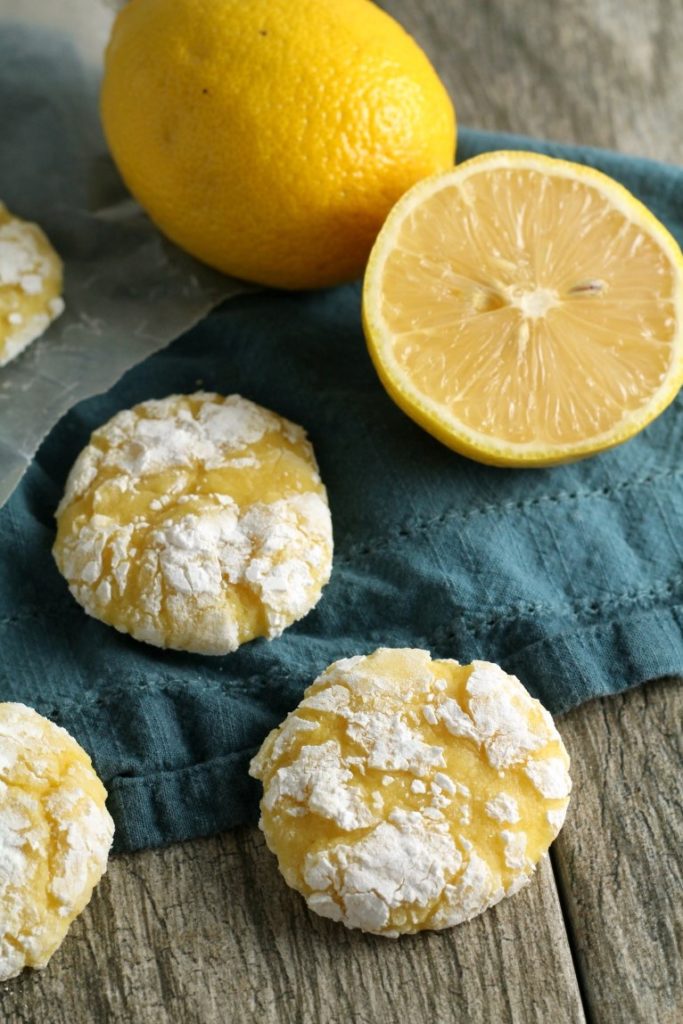 Living in the house and working on it at the same time with two little children is chaotic, but we are finally able to see the finish line. Thankfully, my kitchen was mostly in tact throughout the process. I didn't have a lot of time to work on recipes, but I do have a few things to share with you soon. Would you be interested in a post on the before and after of our house makeover?
I'm also still working on figuring where the best lighting in the house for pictures is. We have a lot of south facing windows, which is great for a bright, sunlit house, but a bit too powerful for taking pictures.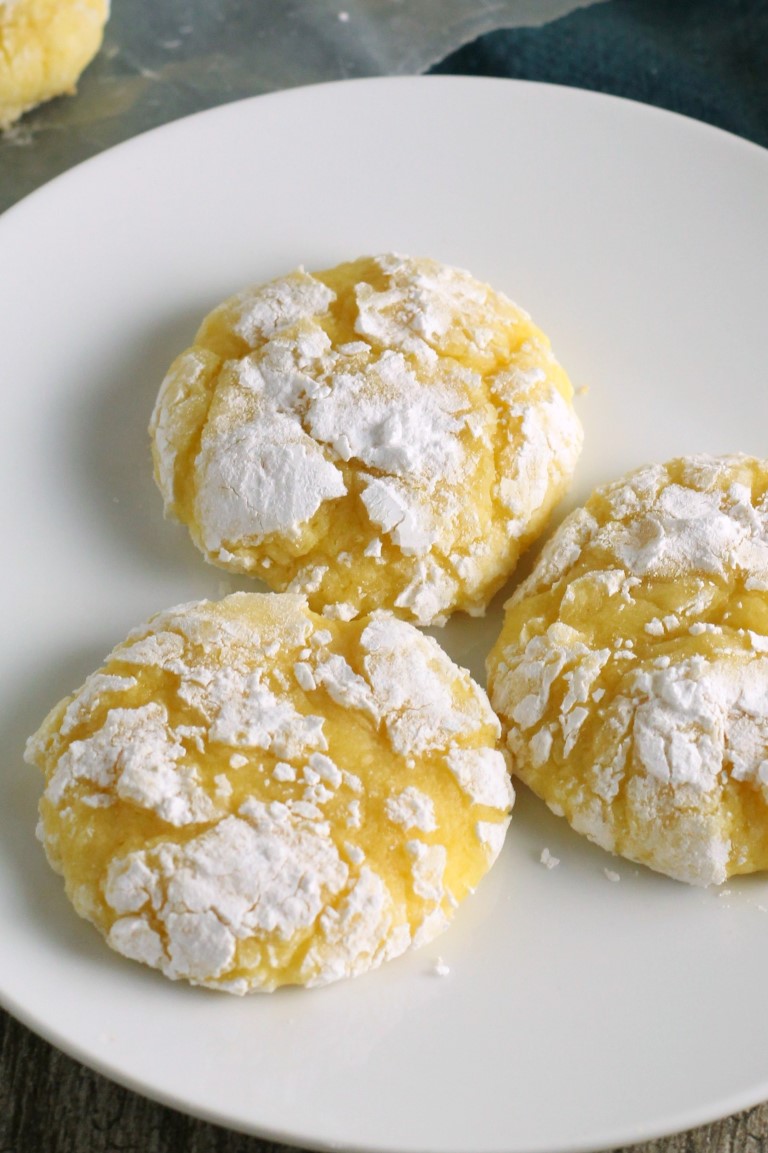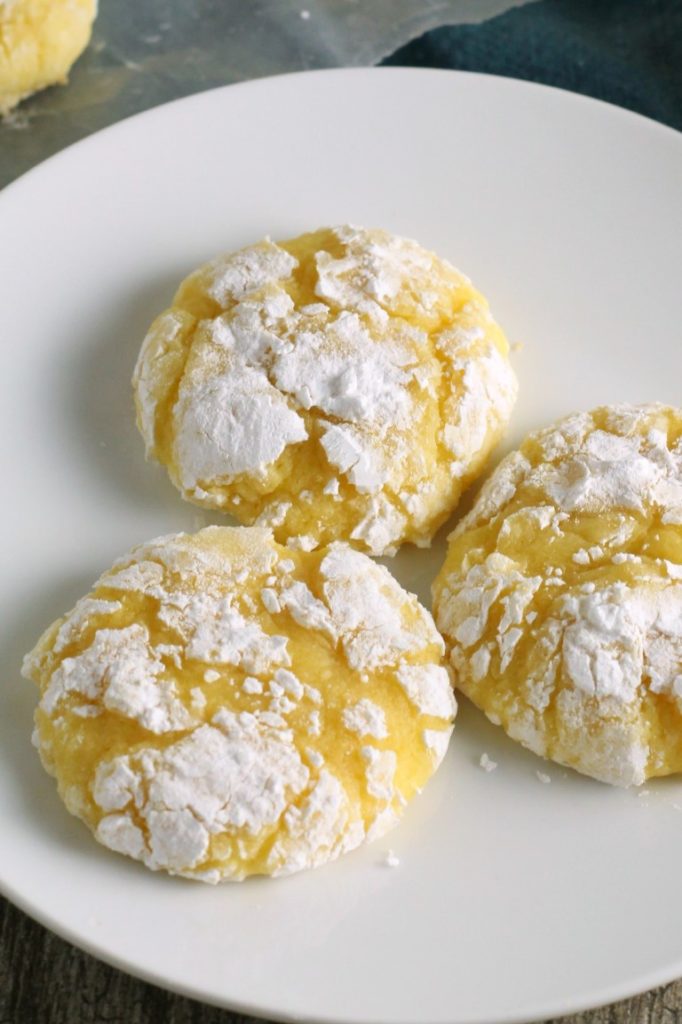 Anyway, the stress of the last few weeks has me wishing for a lot of cookies. But I really haven't made any because our new kitchen has a tiny wall oven and I can't fit my regular cookie sheets into it. :'( I guess I need to invest in some smaller ones. It's a much cheaper alternative at this point compared to renovating the kitchen for a new oven.
These lemon crinkle cookies are made from scratch and only require an hour of chilling time, so they can be made quickly. Lemon is one of my favorite flavors during winter time when other fruits are in short supply. I used lemon extract as well as lemon juice in these cookies to give them some more lemon flavor. I haven't been a fan of too much lemon zest in cookies as I think it gives it a fruit loop sort of flavor.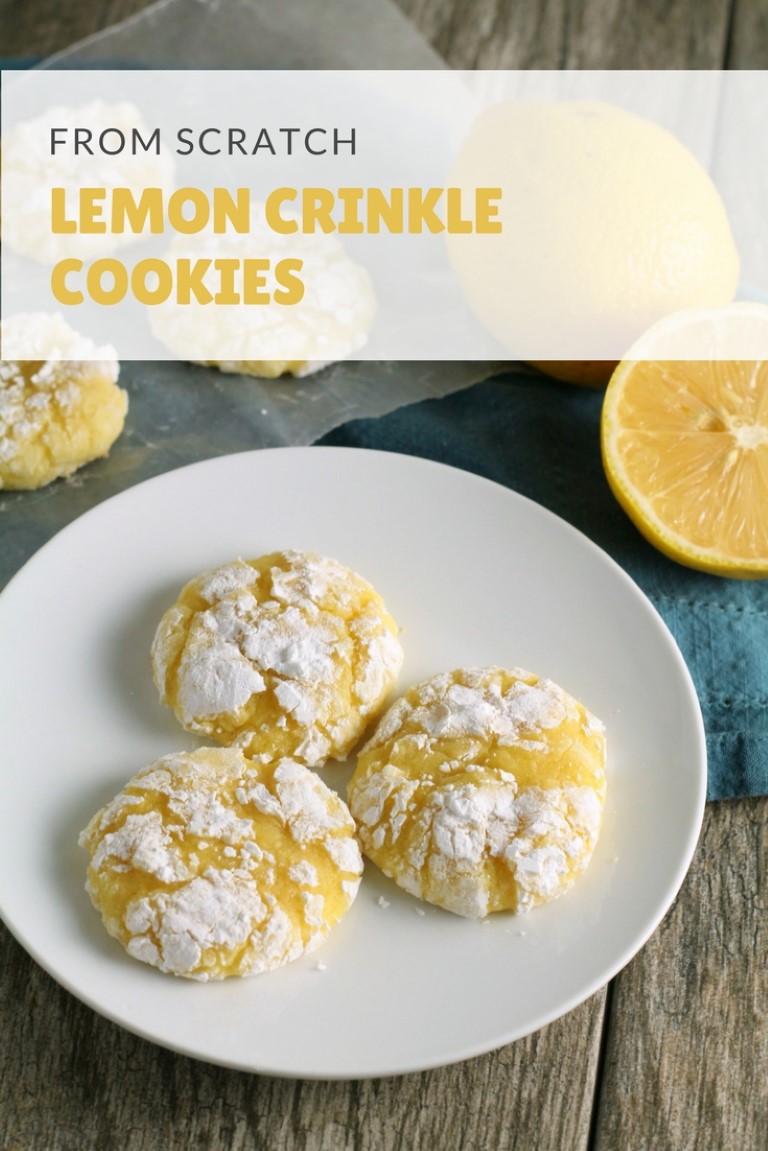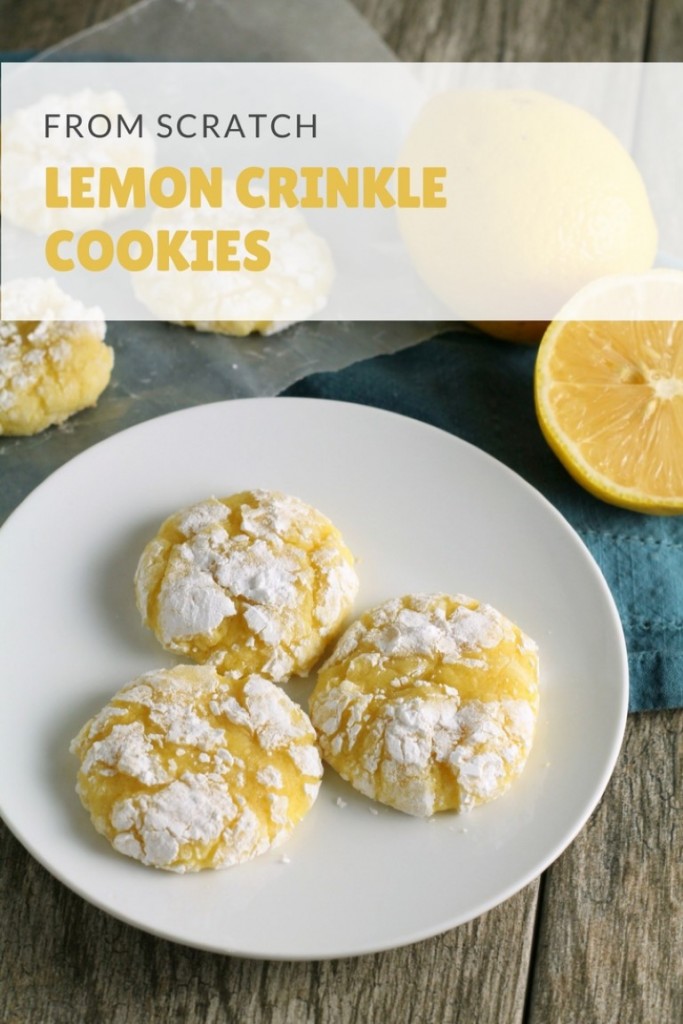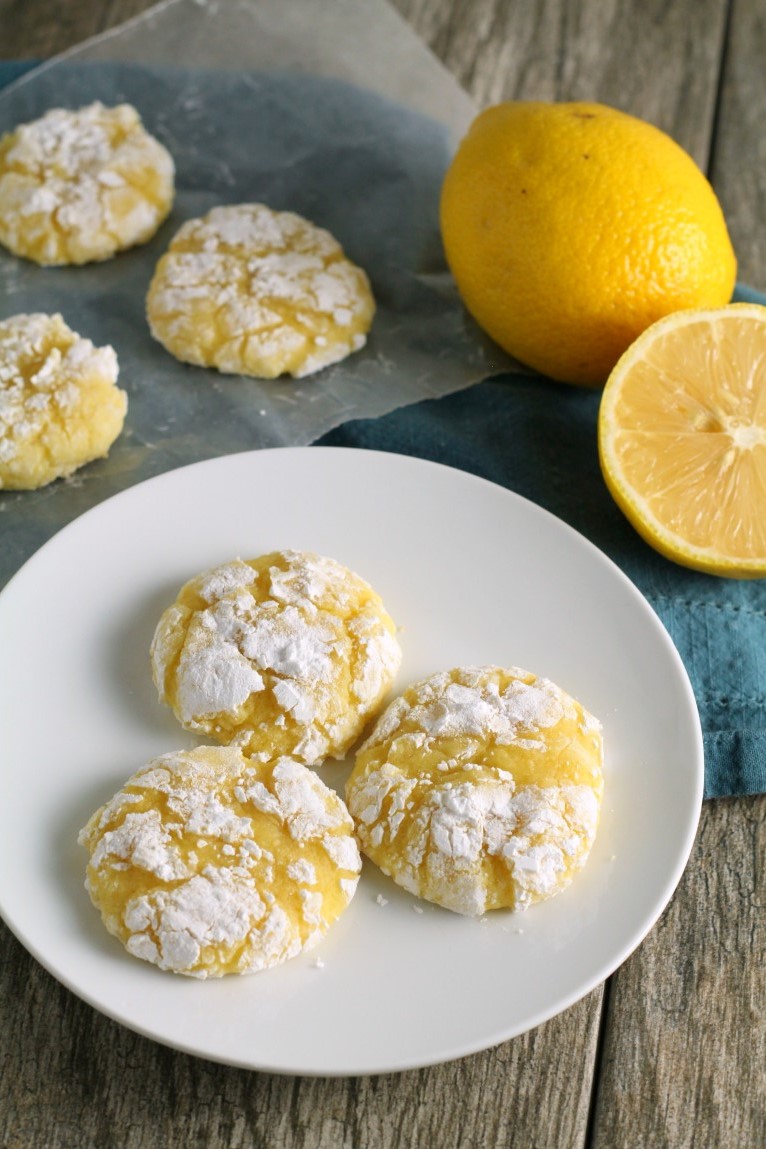 Lemon Crinkle Cookies
Bright, fresh Lemon Crinkle cookies made completely from scratch.
Ingredients
½

cup

butter

softened

1

cup

sugar

2

large eggs

room temperature

2

Tablespoons

lemon juice

3/4

teaspoon

lemon extract

2¼

cups

flour

2

teaspoons

baking powder

¼

teaspoon

salt

yellow food coloring if desired

¾

cup

powdered sugar

to roll dough
Instructions
Cream together the butter and sugar until light and fluffy. Beat in eggs, lemon juice and lemon extract. Whisk together the flour, baking powder and salt until combined. Add dry ingredients to the wet and stir until well mixed. Add yellow food coloring if desired.

Chill the dough for at least one hour or up to several days. Preheat oven to 350 F. Roll the dough into 1 inch balls and roll in the powdered sugar until thickly coated and place on a baking sheet. Bake at 350 F for 12-14 minutes or until lightly browned on the edges. Cool on the sheet for several minutes before removing to wire rack to cool completely. Store tightly covered for several days or freeze for several weeks.
Nutrition
Here are some other lemon cookie recipes that sound delicious:
Soft Baked Lemon Sugar Cookies from Dessert Now! Dinner Later
Lemon Swig Sugar Cookies by The Recipe Critic
Lemon Sugar Cookies with Frosting by Dash of Sanity