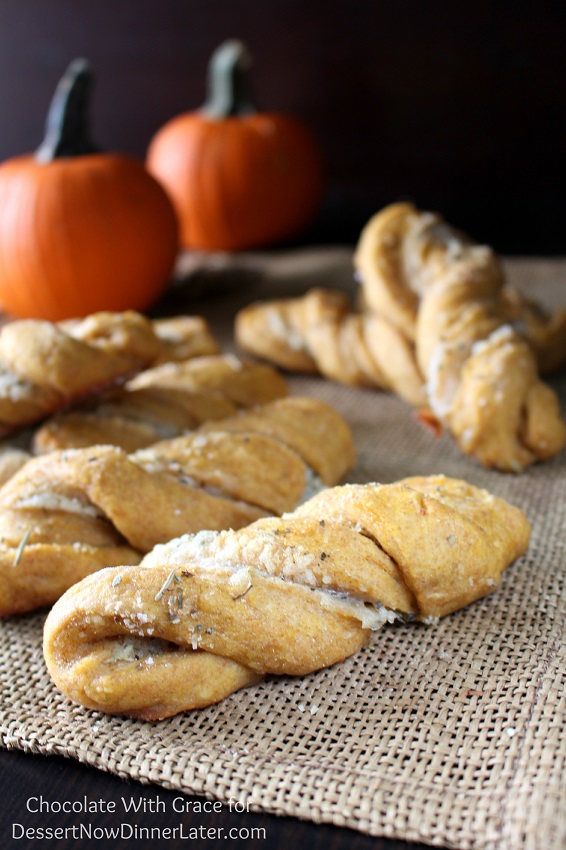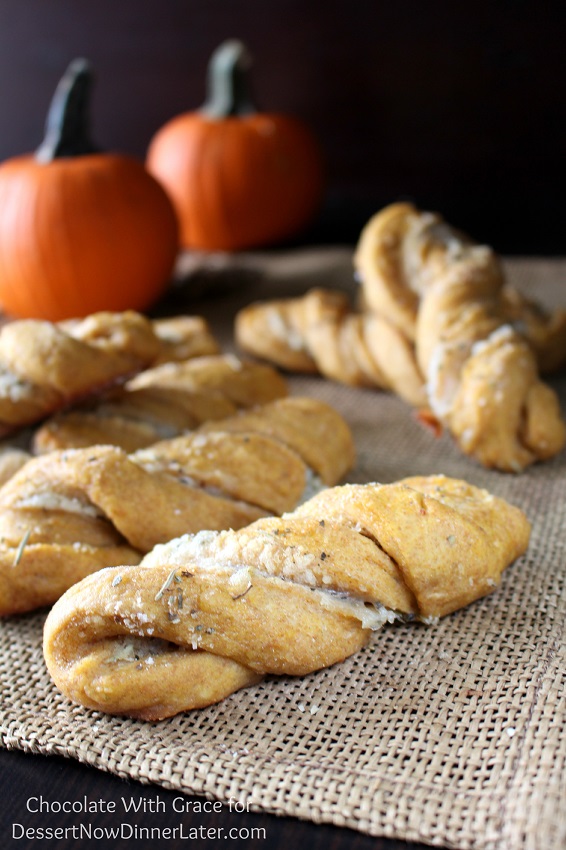 I'm back with another pumpkin recipe, but this time it is not a traditional sweet pumpkin recipe. Instead I paired pumpkin up with some Italians seasonings, mozzarella and Parmesan cheese. The result was these cute little twists. I think they would be a fun alternative to traditional rolls for Thanksgiving dinner. (I can't believe I brought Thanksgiving up already! But, it's coming ready or not! I can't believe Christmas ideas are already going on crazy on Pinterest either! At least I'm still on the fall theme!)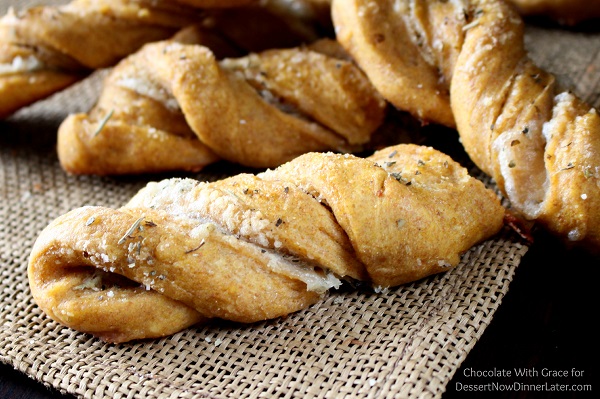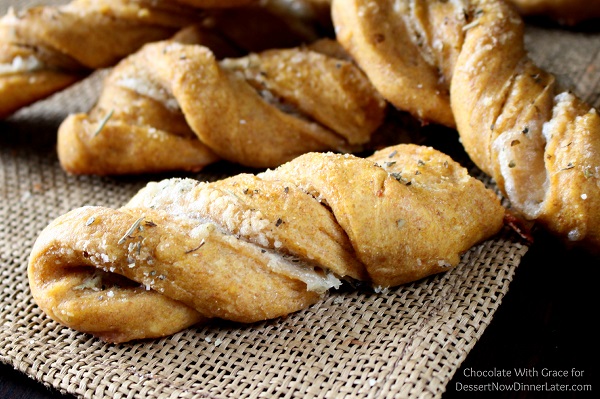 Now, I know you're probably thinking, "what a huge waste of pumpkin, it belongs in a pie or in some beautiful pumpkin bars with cream cheese frosting." But before you write them off, let me give you my thirty second elevator pitch on why these are worth a can of pumpkin. First the pumpkin in the yeast dough makes the rolls ultra soft and moist. Second, we can't go around eating sweets all season, so we might as well get more of this delicious ingredient by putting it in healthier treats. After all, it is a vegetable! Third, Tyler declared them one of the best things I have made.  They're absolutely worth a can of pumpkin and a little time!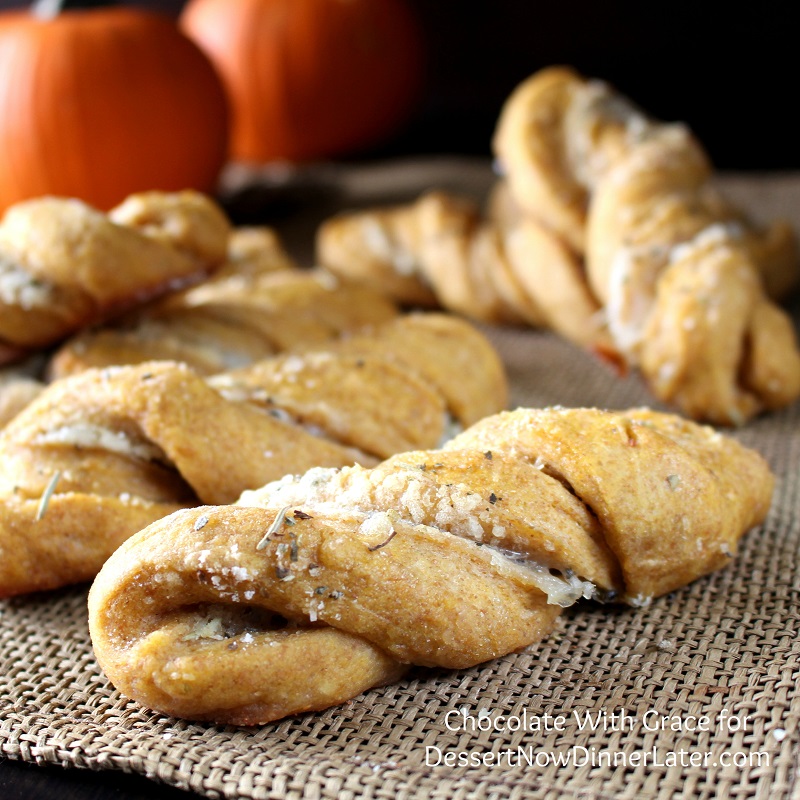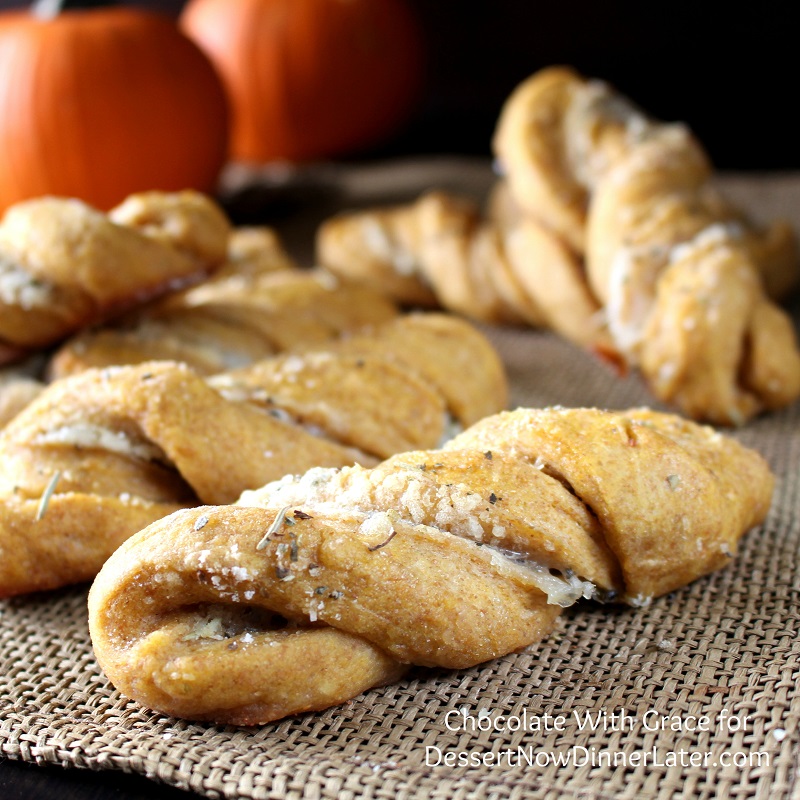 Today I'm guest posting for my friend, Amber. You can find the recipe on her blog, Dessert Now Dinner Later.