Bright Lemon Berry Muffins are a perfect recipe for cheering up a cold January day.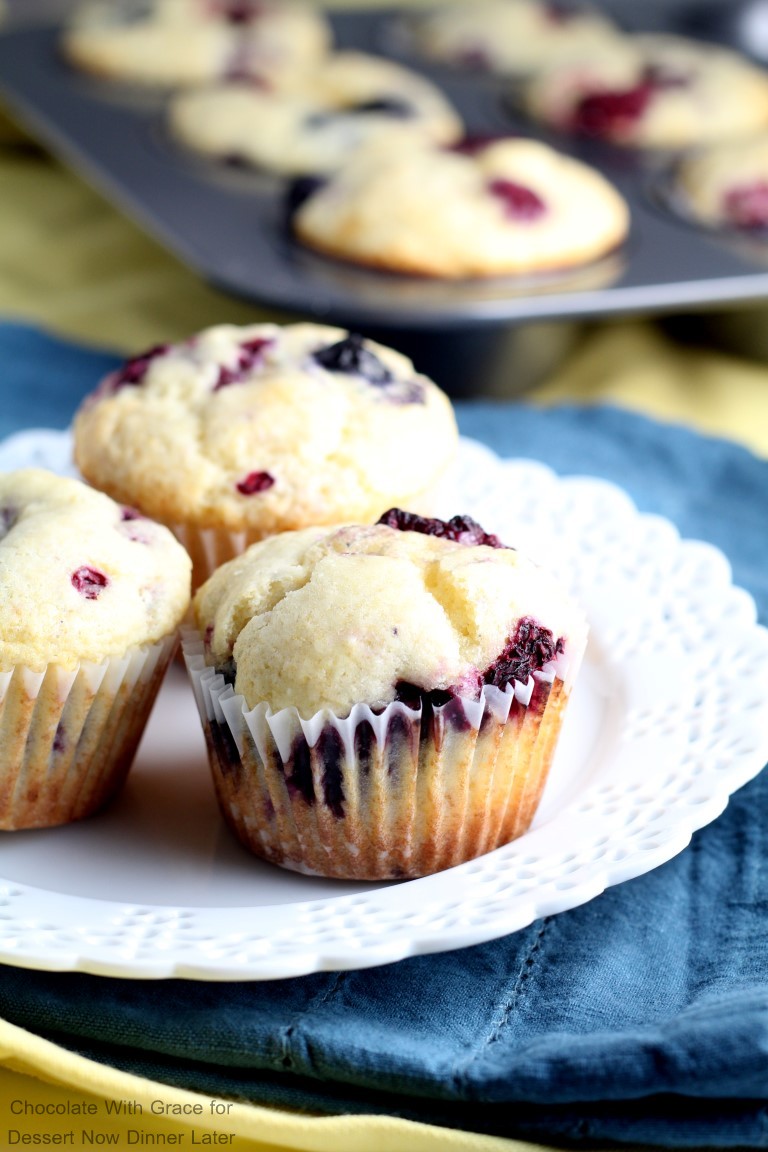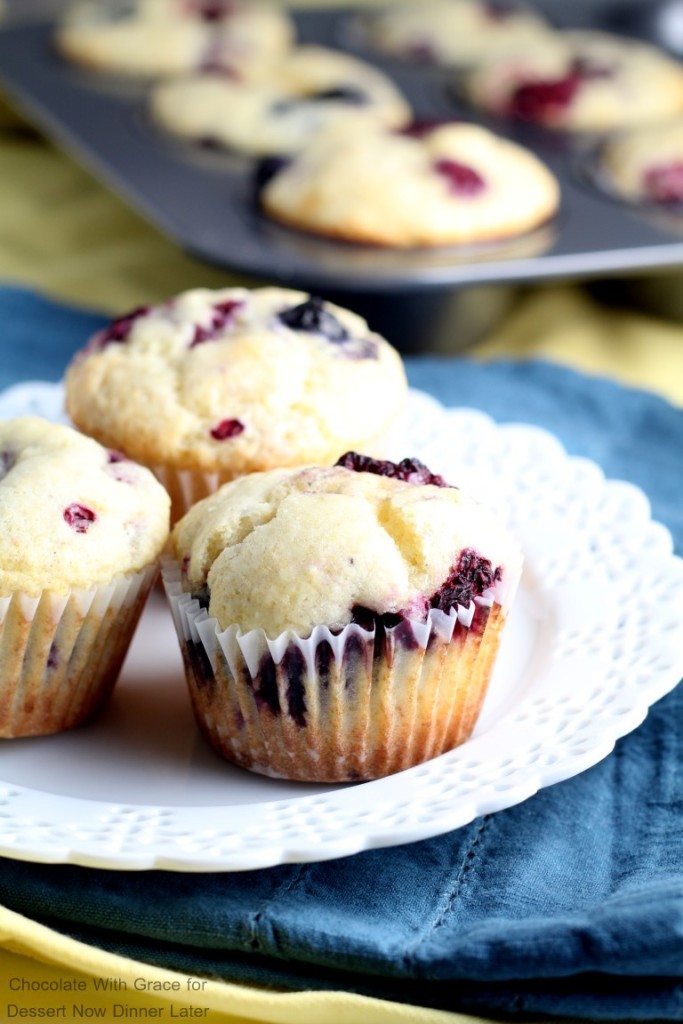 These muffins are perfect for cold-snowy days at home when you feel like doing a little baking. The lemon flavor is also wonderful foreshadowing of beautiful spring days to come.
My favorite thing to do on cold days (snow or no snow) is to bake. These lemon blueberry muffins whip up fast.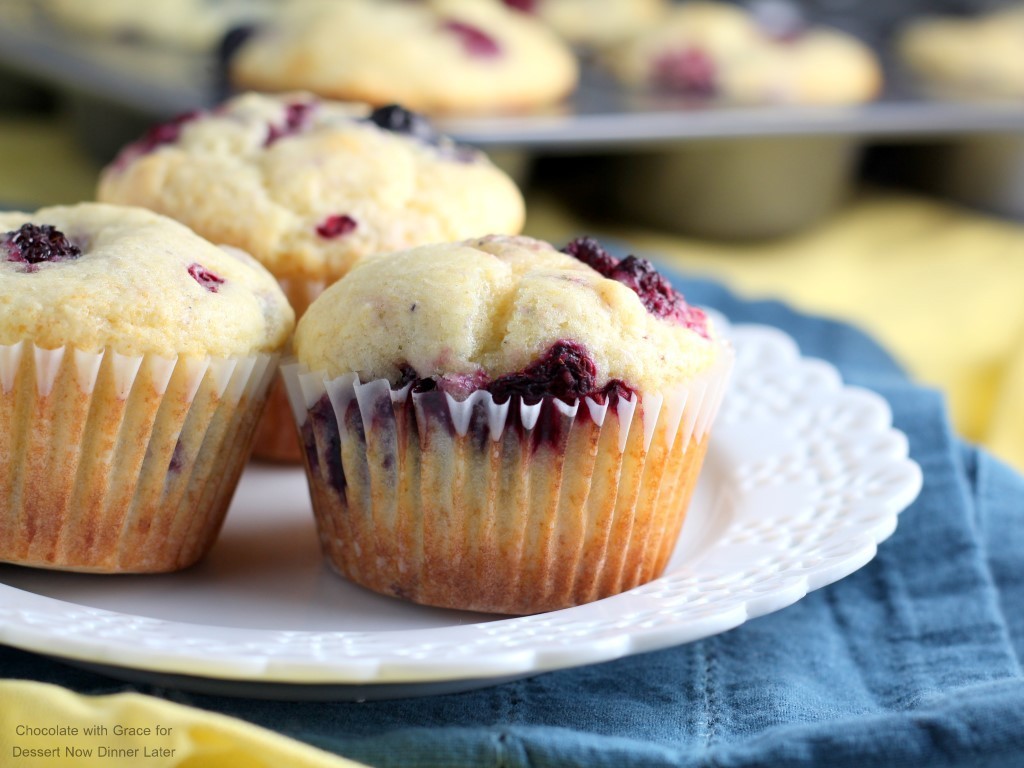 So, you can be enjoying hot-from-the-oven muffins in less than 30 minutes. And with a simple ingredient list you won't even have to run to the grocery store for ingredients.
I used a frozen mixture of raspberries, blueberries and blackberries, but any type of berry will do and you could even use fresh.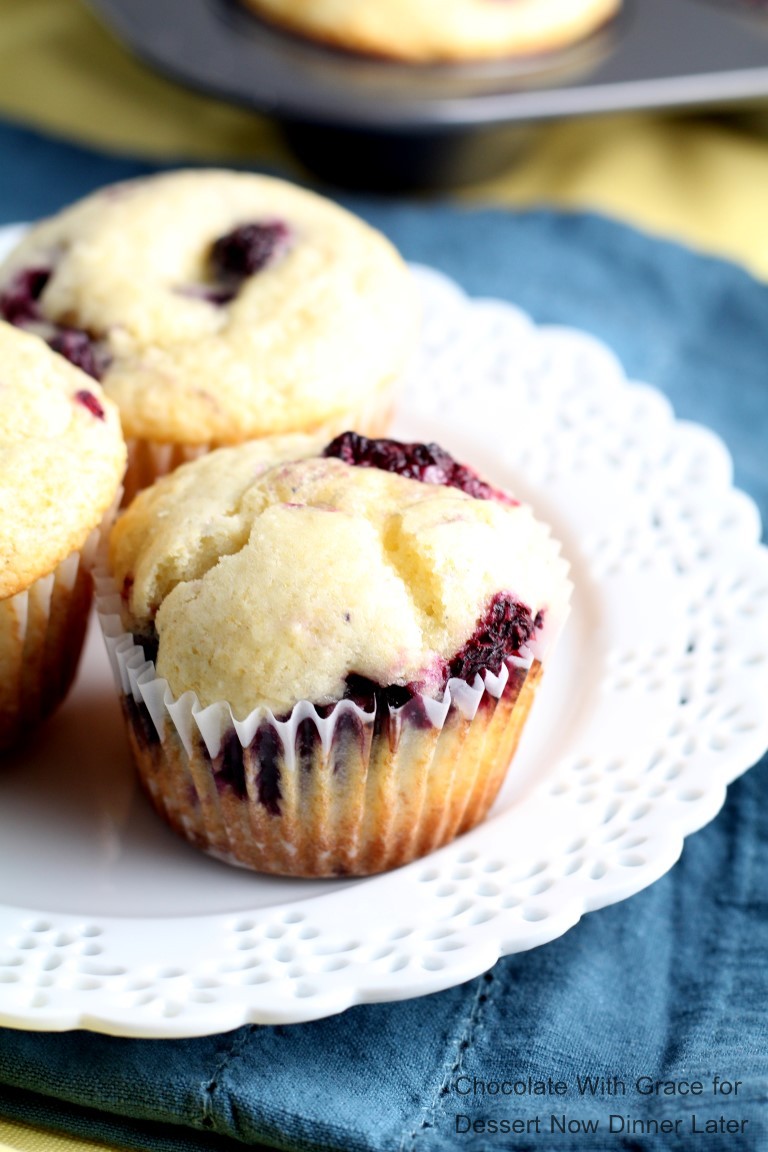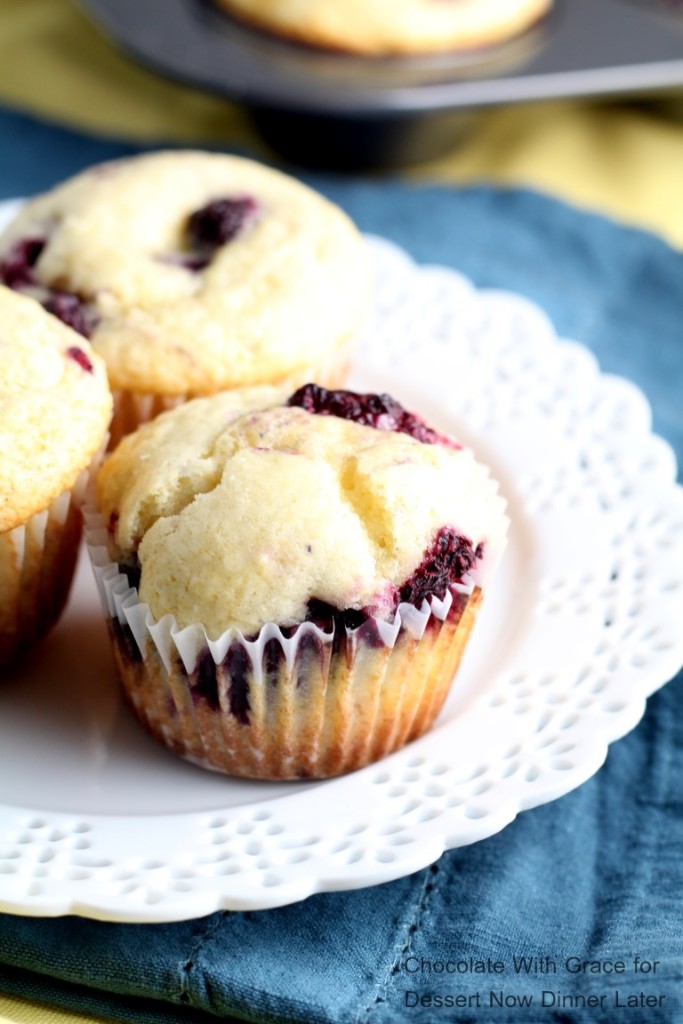 Lemon Berry Muffins Recipe
Yield: 12 servings
1 and 3/4 cup all-purpose flour
1/2 cup white sugar
2 and 1/2 teaspoons baking powder
1 teaspoon salt
1 beaten egg
1/2 cup + 2 Tablespoons milk
2 Tablespoons lemon juice
1 Tablespoon lemon zest
1/3 cup canola oil
1 cup berries, fresh or frozen (I used a frozen mix of raspberries, blackberries and blueberries)
Preheat oven to 400 degrees Fahrenheit. In a large bowl, stir together the flour, sugar, baking powder and salt. In a medium bowl, whisk together the egg, milk, lemon juice, lemon zest, and oil.
Gently stir the wet ingredients into the dry ingredients and then fold in the berries. Do not overmix. Spoon into lined muffin tins, filling them ⅔ full.
Bake in a preheated oven for 12 to 14 minutes or until a toothpick inserted comes out clean. Cool on wire racks.
{This recipe was originally published 1/31/15 as a guest post for Dessert Now, Dinner Later.}