This moist, peanut-buttery muffin studded with apple chunks and topped with crunchy granola is a healthy and satisfying treat.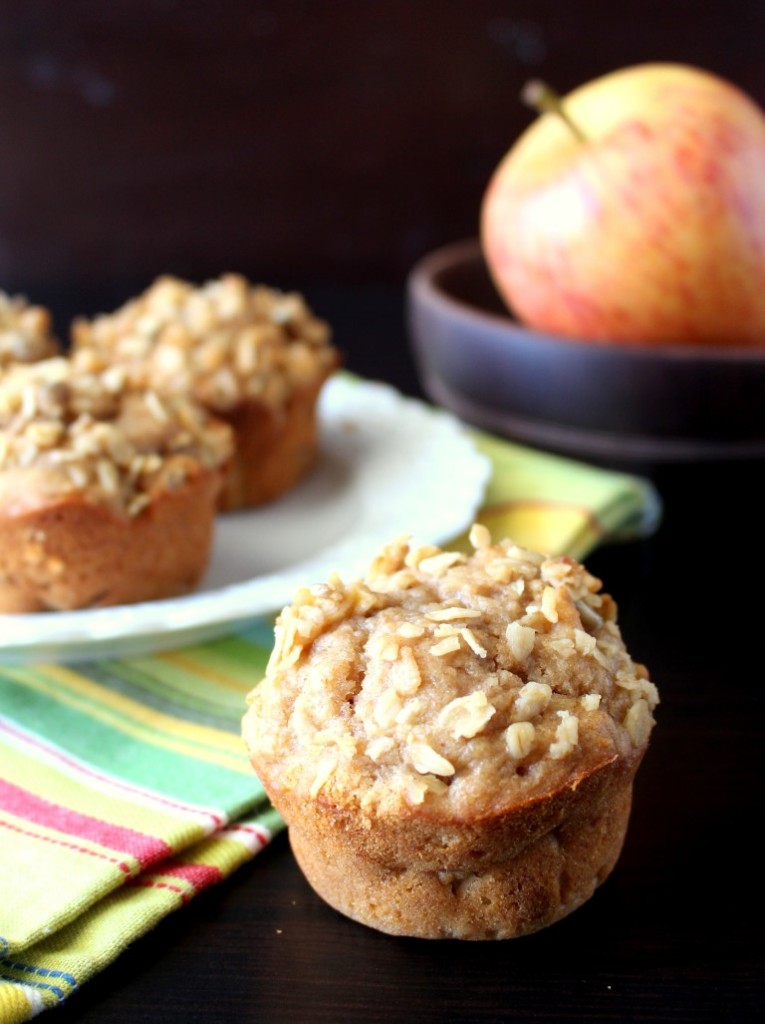 Lately, I have had people asking me how I can make so many delicious, sugary treats and still eat somewhat healthy. While I do taste everything I make (Quality control is a must, I would never share something with you that didn't pass!), my husband and I don't eat near all of what I bake. We give most of it away; our friends, family and neighbors love us for it, and it's huge help to not have temptation staring us in the face (Although, there are some things we just can't help eating all ourselves!).
 Disclosure: This post is sponsored by Madhava Natural Sweeteners. While I was compensated for writing this post, all opinions remain my own.
Another awesome tip we have learned is to always keep healthy food on hand for snacking. It's so much easier to avoid stuffing our faces with sugary foods if we have tasty and convenient healthy foods available to keep ourselves from reaching for the sugary treats when we get hungry. And while we really enjoy our fresh fruit, we love having healthy baked treats to satisfy our cravings. These Peanut Butter Apple Muffins make a wonderful treat without packing extra calories.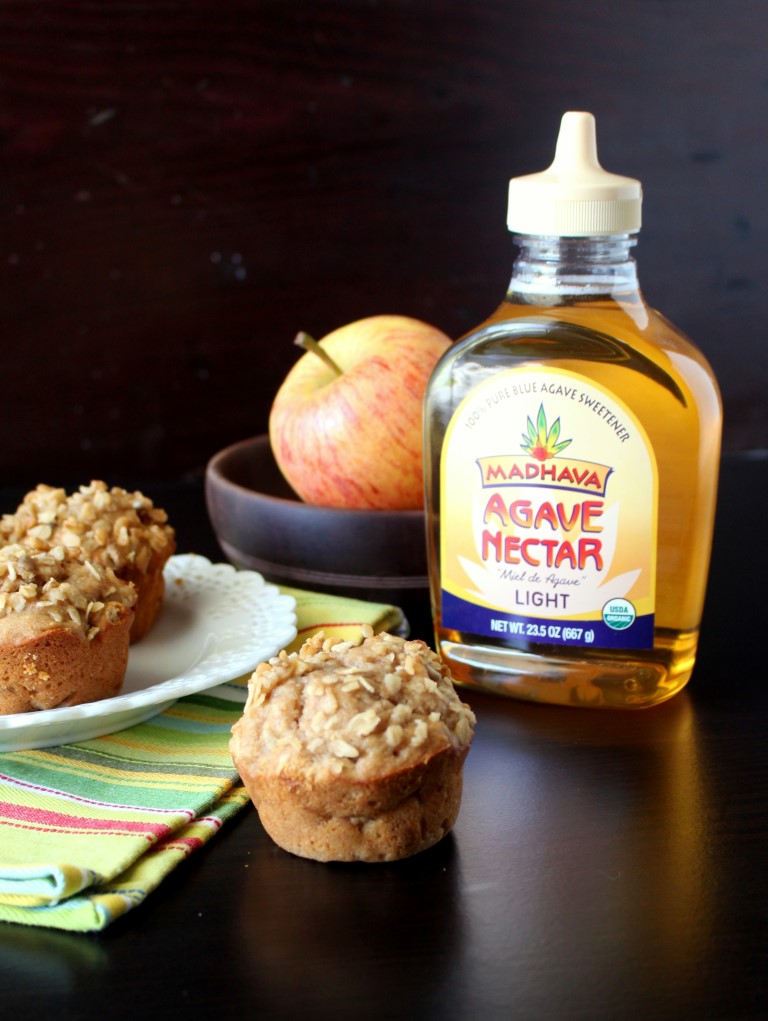 In order to make these muffins healthier than their traditional bakery counterparts, I opted for some smart ingredient substitutions; using applesauce and peanut butter in place of oil and butter, swapping out the regular all-purpose flour for whole wheat, and using Madhava Natural Sweetener's Agave Nectar Light in place of traditional sugar.
If you haven't heard of  Agave Nectar, it's a sweetener with a low Glycemic Index and is almost one and a half times as sweet as traditional sugar, meaning you can save calories by using less. Madhava Natural Sweetener's brand is also organic and non-GMO project verified. I love having a batch of these muffins in the freezer for quick breakfast or afternoon snack.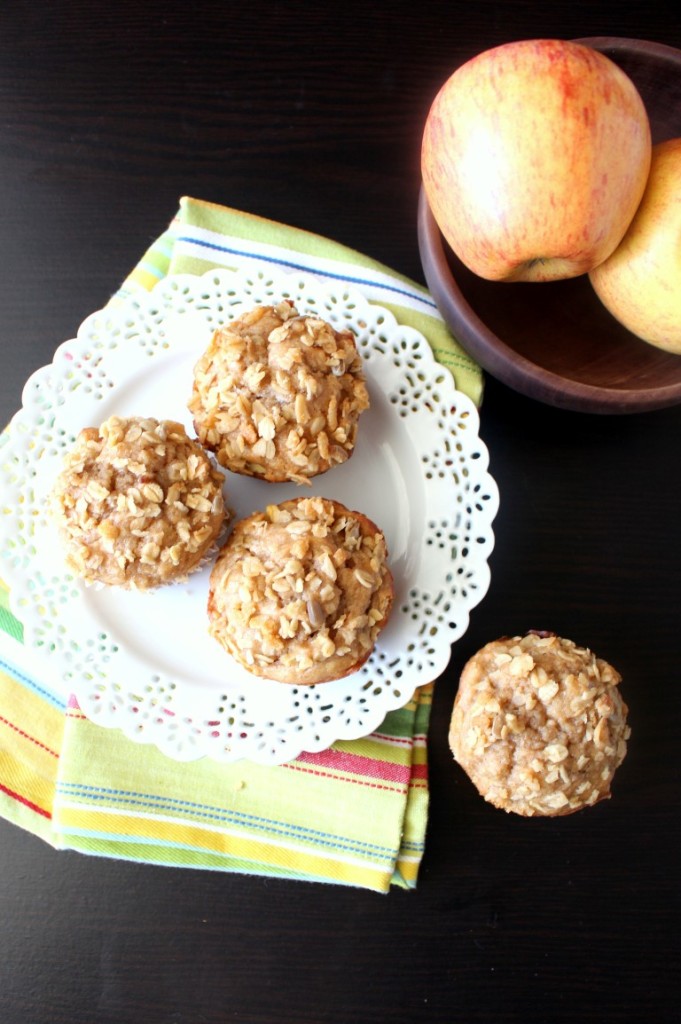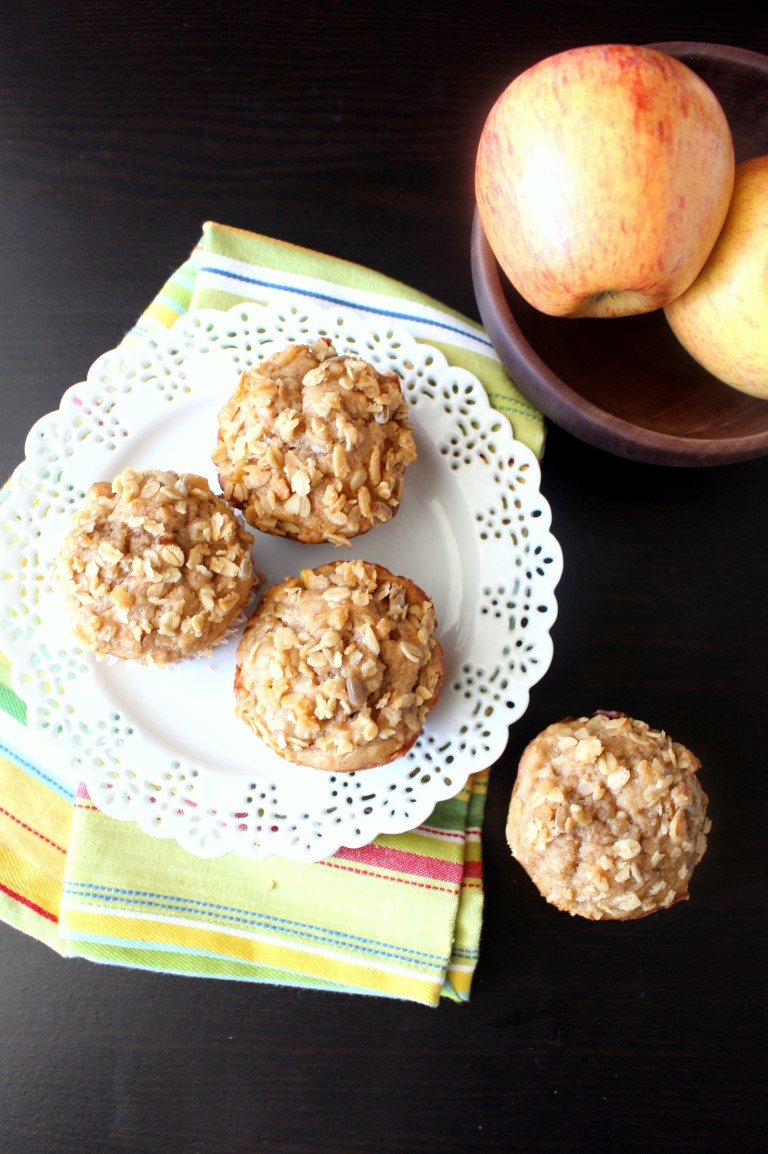 This month Madhava is also running a special contest focusing on kids and their favorite sweet treats.
Until

September 30

, enter a photo of your kids, nieces, nephews or loved ones with a sweet treat into the Kids Sweet Kitchen contest. The ten photos with the most votes at the end of the contest will be reviewed by a panel of judges and a winner will be selected to win a Madhava Baking Kit worth $300! 
Bonus? They are picking weekly winners across all of their social channels too! Simply tag us using @MadhavaSweet or #MadhavaSweetKids.  Read full contest details and enter for your chance to win here: http://woobox.com/xnggjm
Peanut Butter Apple Muffins
Ingredients
1 and 1/2 cups whole wheat flour
1 and 1/2 cups all purpose flour
1 tsp salt
1 and 1/2 tsps baking powder
2 eggs
2/3 cup Madhava Natural Sweetener's Light Agave Nectar
1/2 cup peanut butter
1 cup milk
1 cup applesauce
1 large apple, peeled and finely diced
3/4 cup granola
Instructions
Preheat oven to 400 F. Grease a 12 hole cupcake pan with nonstick cooking spray or line with cupcake papers.
In a large bowl combine both flours, baking powder, and slat and mix until well combined. In a separate bowl, beat together the eggs, agave nectar, peanut butter, milk and applesauce. Add the wet ingredients to the dry ingredients and mix until just combined.
Spoon the batter into prepared pan, filling holes 1 cm from the top. Sprinkle with a tablespoon or so of your favorite granola. Bake at 400 F. for 5 minutes and then reduce oven temperature to 350 F and bake for another 12-15 minutes or until a toothpick inserted comes out clean. The high temperature at the beginning, will help ensure high-domed muffins. Remove form pan and cool on wire rack. Muffins will be more moist on the second day.
https://chocolatewithgrace.com/peanut-butter-apple-muffins/