Peanut Butter Apple Muffins are generously filled with apple chunks and topped with crunchy granola for a healthy and satisfying treat.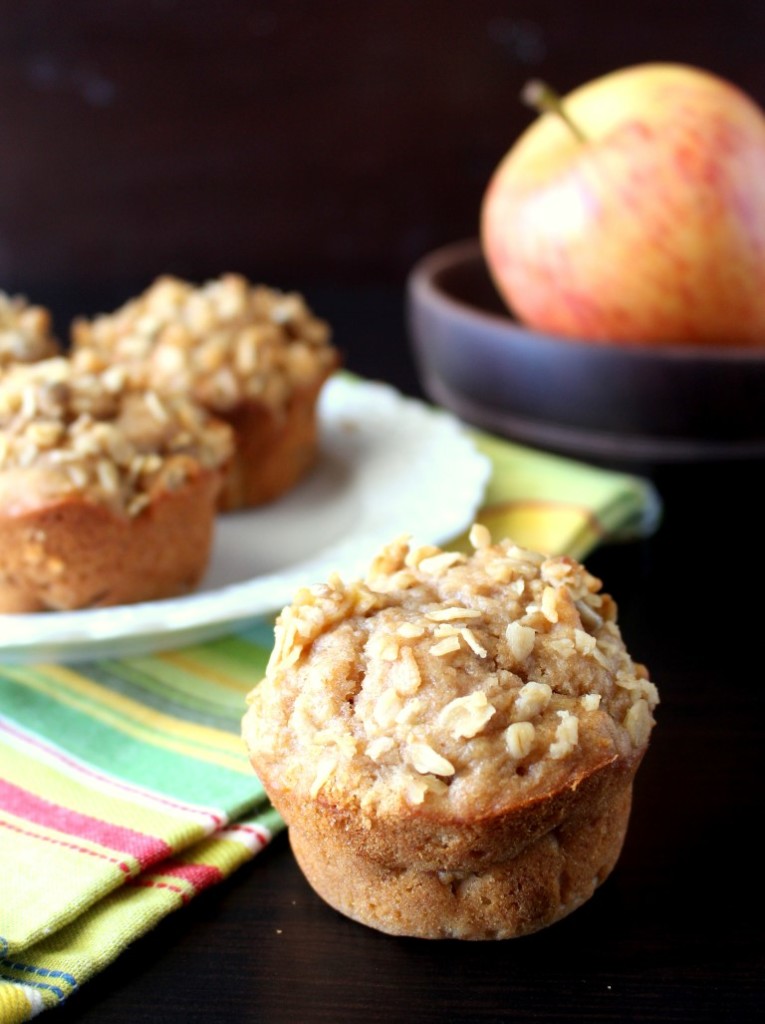 Lately, I have had people asking me how I can make so many delicious, sugary treats and still eat somewhat healthy.
While I do taste everything I make (Quality control is a must, I would never share something with you that didn't pass!), my husband and I couldn't possibly eat everything I bake.
We give most of it away; our friends, family, and neighbors love us for it, and it's a huge help to not have an abundance of desserts staring us in the face all of the time.
Another awesome tip we have learned is to always keep healthy food on hand for snacking.
It's so much easier to avoid stuffing our faces with sugary foods if we have tasty and convenient healthy foods available to keep ourselves from reaching for the sugary treats when we get hungry.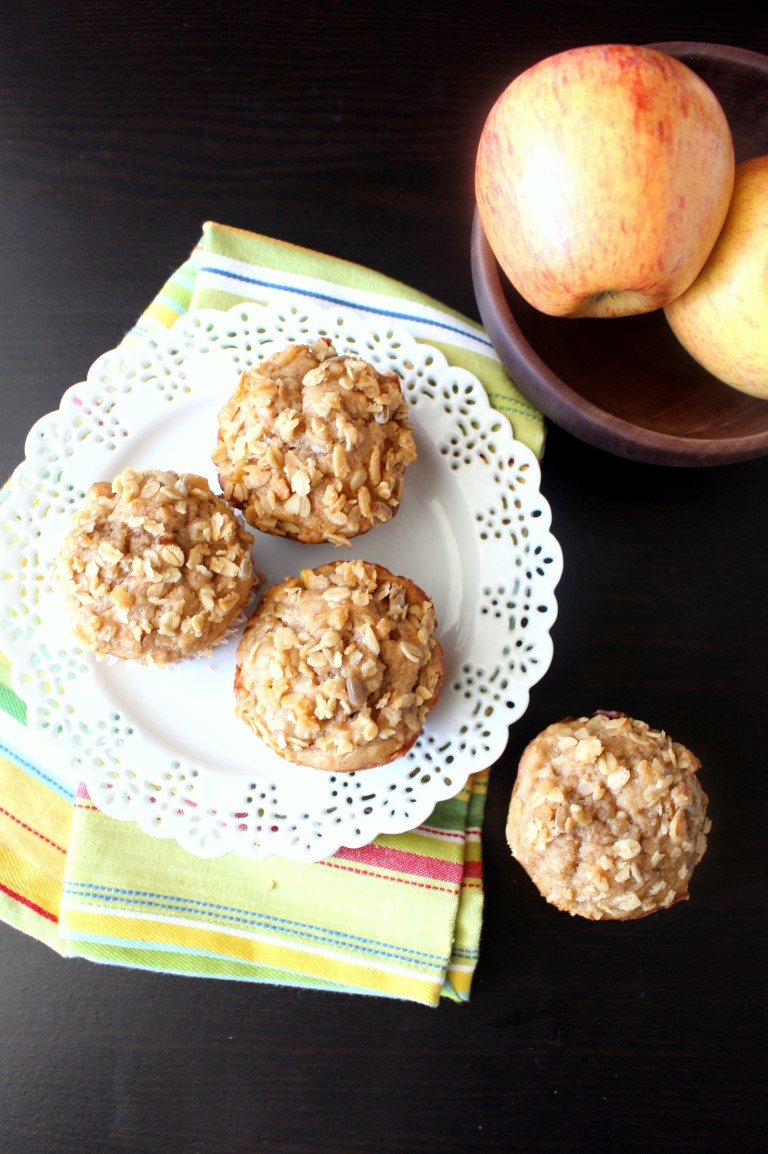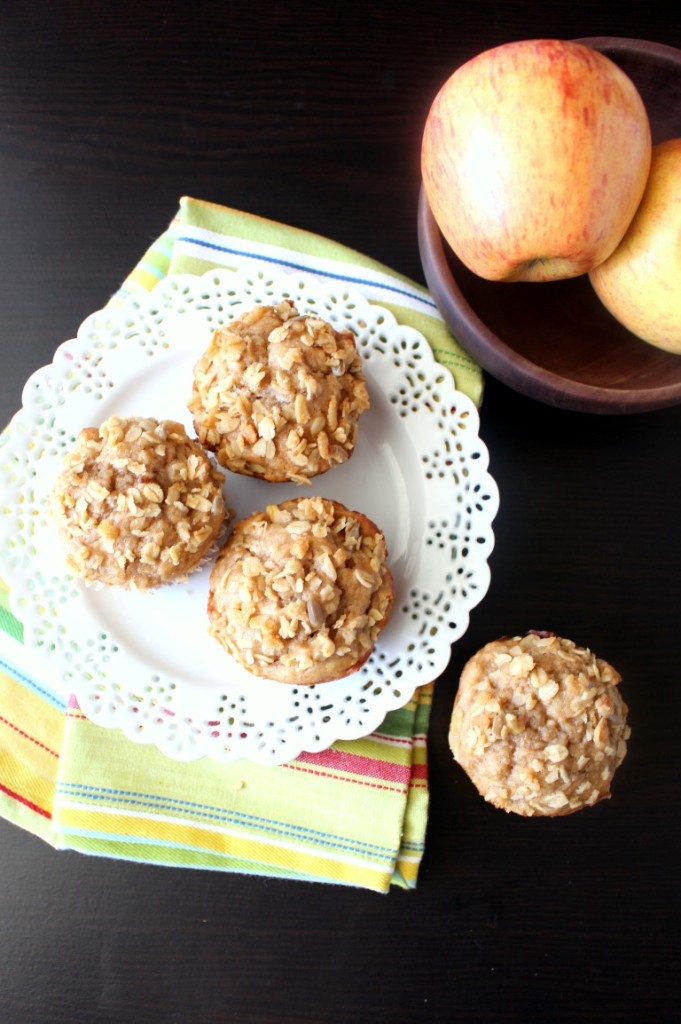 We love having healthy baked treats to satisfy our cravings. These Peanut Butter Apple Muffins make a wonderful treat without packing extra calories.
In order to make these muffins healthier than their traditional bakery counterparts, I opted for some smart ingredient substitutions.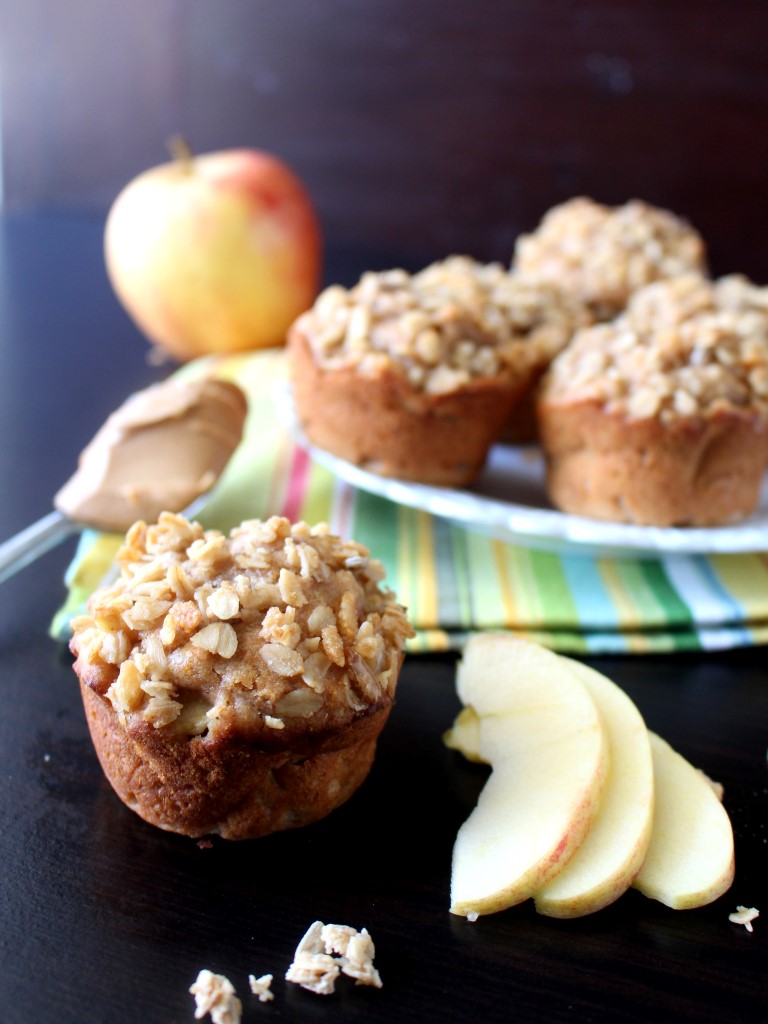 You'll notice that in the recipe, there are options for using applesauce and peanut butter in place of oil and butter, swapping out the regular all-purpose flour for whole wheat, and using light agave nectar in place of traditional sugar.
I love having a batch of these muffins in the freezer for quick breakfasts or afternoon snacks.
PLEASE NOTE: This is a unique muffin recipe, in that the muffins really do taste better on the second day. The finely diced apple adds a great deal of flavor and moisture as the muffins rest.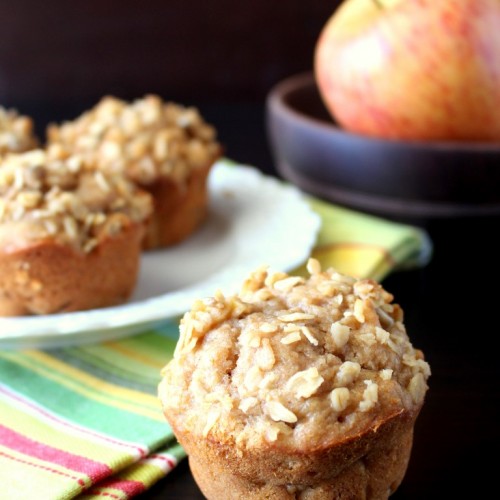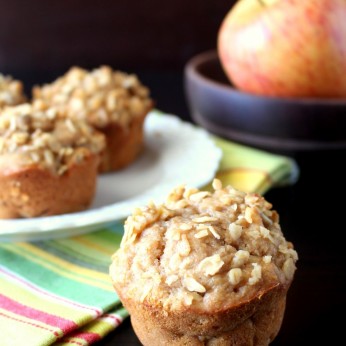 Peanut Butter Apple Muffins
Ingredients
3

cups

all-purpose flour (OR half whole wheat flour and all-purpose flour)

1/2

tsp

salt

1 1/2

tsps

baking powder

2

eggs

2/3

cup

light agave nectar (OR ½ cup light brown sugar)

1/2

cup

peanut butter

1

cup

milk

1

cup

applesauce (OR ½ cup applesauce + ½ cup vegetable oil)

1

large apple, peeled and finely diced, about ¾ cup

3/4

cup

granola
Instructions
Preheat oven to 400 F. Grease a 12 hole cupcake pan with nonstick cooking spray or line with cupcake papers.

In a large bowl combine both flours, baking powder, and slat and mix until well combined. In a separate bowl, beat together the eggs, agave nectar, peanut butter, milk and applesauce. Add the wet ingredients to the dry ingredients and mix until just combined.

Spoon the batter into the prepared pan or muffin cups, filling holes 1 cm from the top. Sprinkle with a tablespoon or so of your favorite granola. Bake at 400 F. for 5 minutes and then reduce oven temperature to 350 F and bake for another 12-15 minutes or until a toothpick inserted comes out clean. The high temperature at the beginning will help ensure high-domed muffins.

Remove from pan and cool on wire rack. Muffins will be more moist and flavorful on the second day.