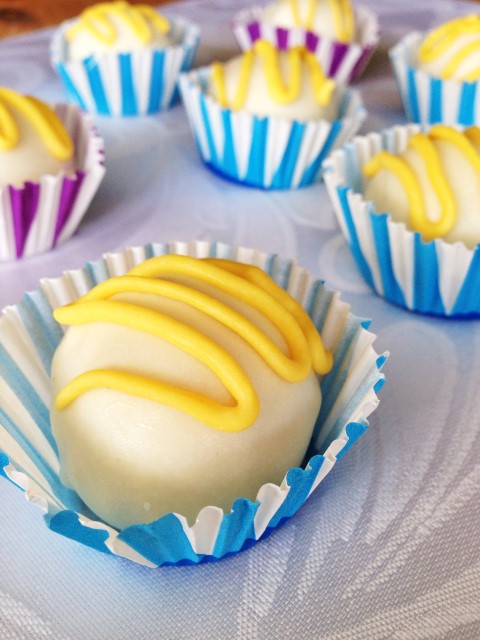 Tonight I have just a few minutes to post a recipe. It's been a long week at work so far and its only Tuesday. So to make it fair to you, I am going to give you a recipe you can make in the time it will take me to write this post. And I bet you will eat these Lemon Oreo Truffles even faster. Be sure to have a few friend around to help you eat them.
The centers of these Oreo truffles are made of crushed Oreos and cream cheese. That's it. Cream cheese and Oreos have a magical relationship that makes them so creamy people will think you slaved over the stove with a candy thermometer.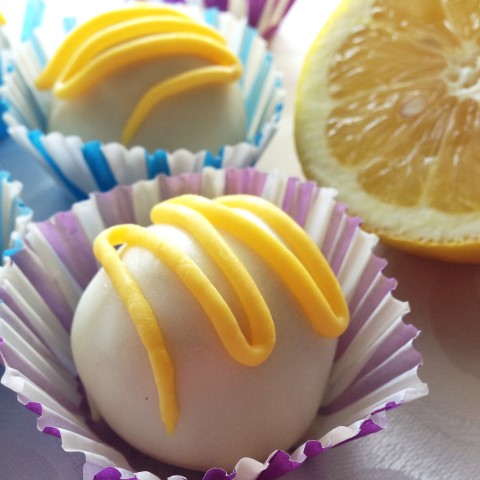 Lemon Oreos are my new favorite guilty treat. The lemon is just a perfect fit for the creamy Oreo filling. I'm not sure what I'm going to do if I can't find them anymore. To make these truffles simple finely chop a package of lemon Oreos in the food processor. Beat the crumb and a package of softened cream cheese together until smooth. Roll into balls. Place in the freezer. Fold 2 batches of laundry and wash the dishes. Melt white chocolate in the microwave until smooth. Dip slightly frozen balls in white chocolate. Allow to harden. If desired, garnish with some white chocolate that has been tinted yellow. Enjoy!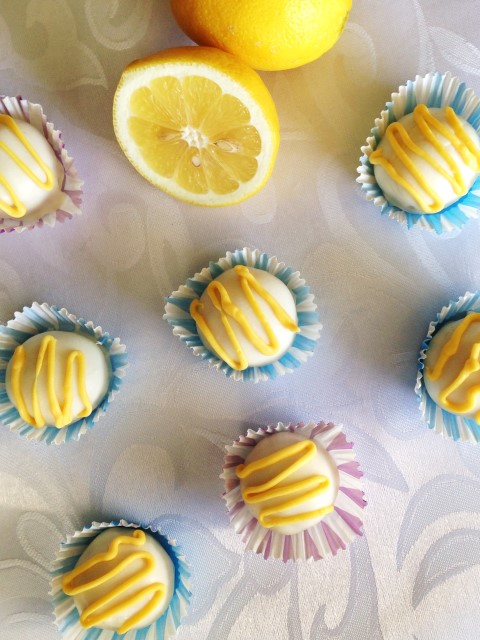 Lemon Oreo Truffles
Serves:
Makes about 24 truffles
Ingredients
1 package Lemon Oreos*
8 oz cream cheese, softened
3 cups white chocolate melting chips
Instructions
Pulse Oreos, filling and all in a food processor until finely ground.
Beat together the Oreo crumbs and softened cream cheese until smooth.
Roll mixture into balls using a generous tablespoon per ball.
Freeze balls for 30.
Place white chocolate in a deep bowl. Microwave for 10 seconds at a time until smooth, stirring after each time.
Dip balls into white chocolate and place on parchment paper to harden.
If desired, tint some white chocolate yellow with food coloring and drizzle truffles.
Keep truffles refrigerated.
* I am not sure what I am going to do if they ever stop making lemon Oreos. Perhaps I can try lemon extract with golden Oreos to get the same flavors. If you want to try this, let me know how it turns out.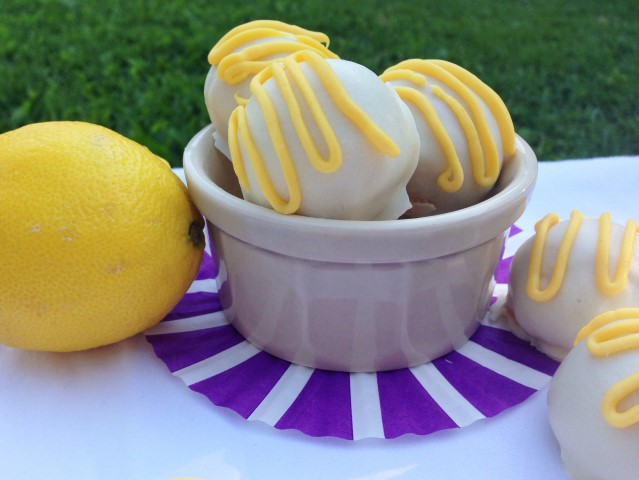 These lemon Oreo truffles use just three ingredients and are super quick to make. They're super creamy inside with lovely lemony sweetness.