Soft cinnamon rolls covered in a sweet brown sugar, pecan topping.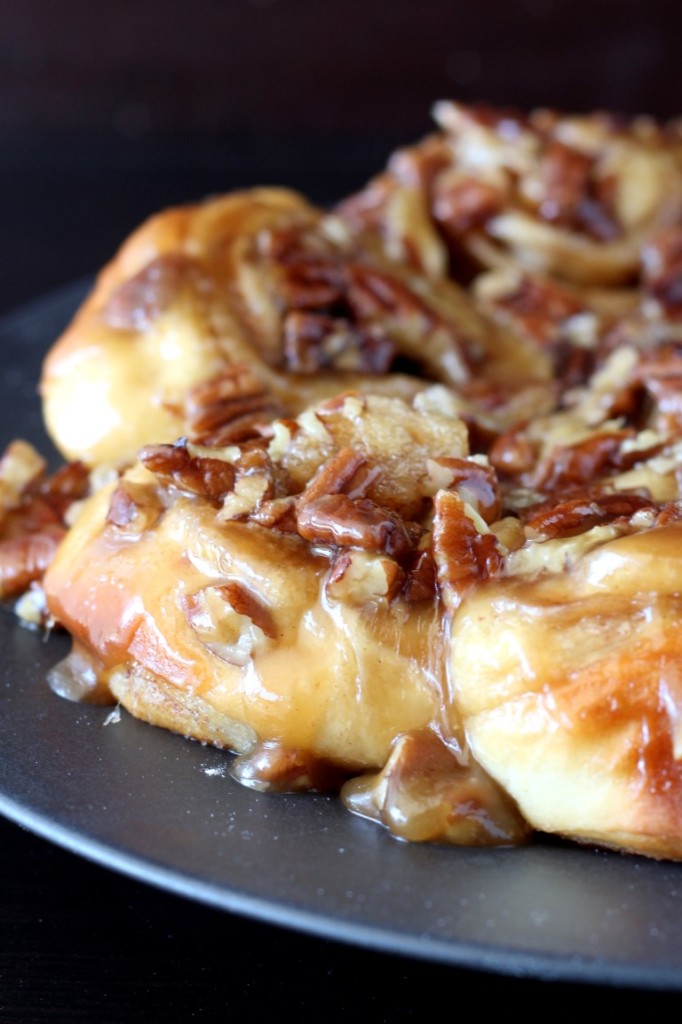 So there are two important things to take away from today's post. First, these sticky buns are amazing, but I don't need to waste my words describing them since they are a classic favorite. Second… Tyler and I have our own little "bun in the oven". We're excited to welcome our little baby in about 8 weeks. While my blog has been quiet lately, I've been feeling great my whole pregnancy and I can't complain.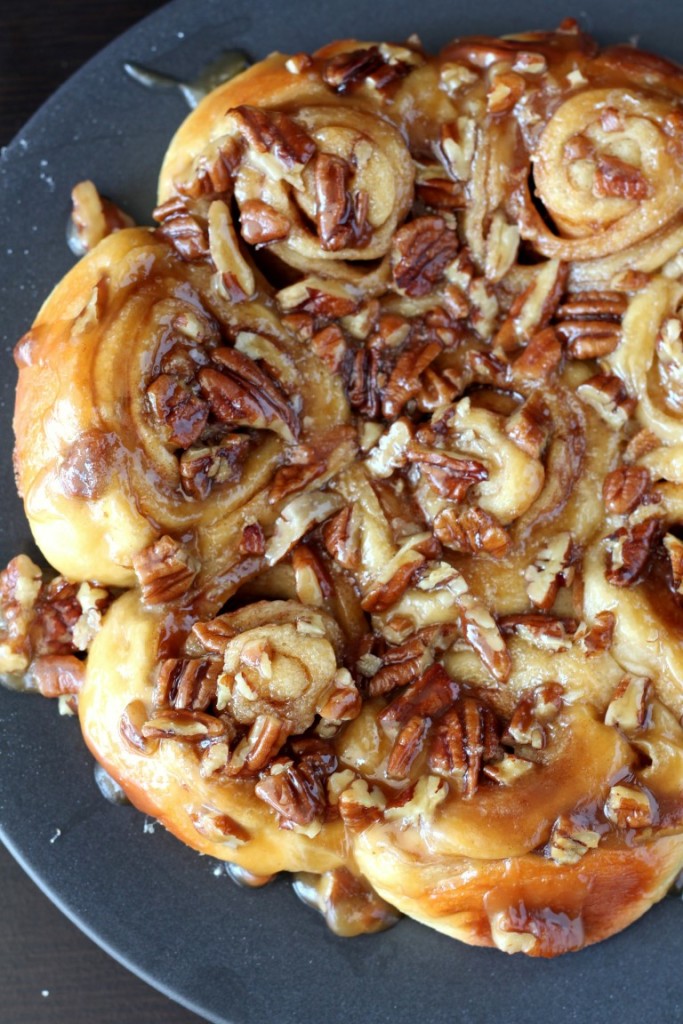 The first two trimesters of pregnancy, my sweet tooth disappeared. Which was probably a good thing since I ate healthier for my baby because of it. However it has returned with vengeance this last trimester and I can't wait to enjoy all the sweets of Thanksgiving and Christmas – in moderation of course 🙂
This recipe uses my favorite basic sweet yeast dough as the base. I've written an entire post on how to make the best dough. It's filled with tips and trick and a full tutorial on how to make yeast dough, so be sure to check it out before making these rolls.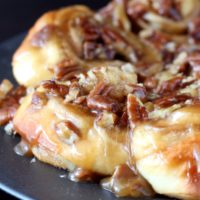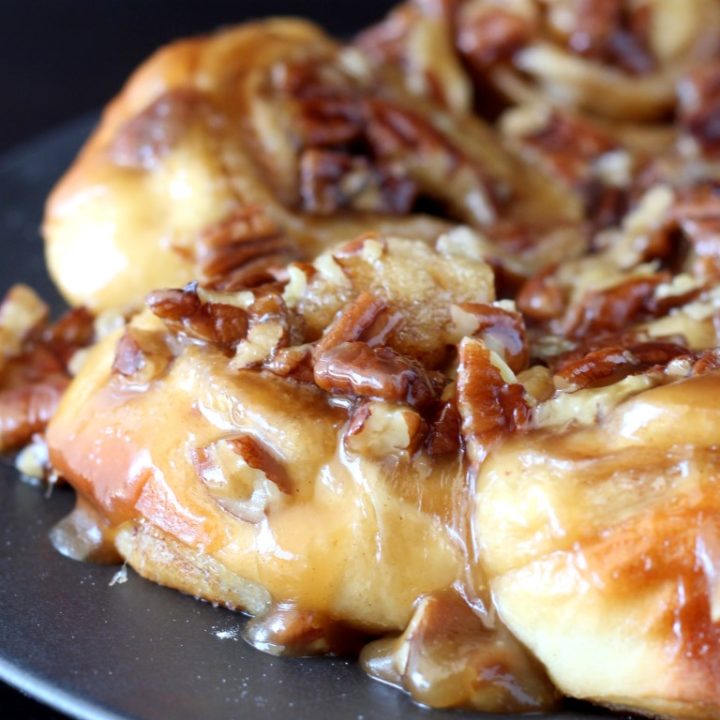 Caramel Pecan Sticky Buns
Total Time:
2 hours
30 minutes
Soft cinnamon rolls covered in a sweet brown sugar, pecan topping.
Ingredients
For the Dough
½ tablespoon instant yeast
½ cup warm milk
3 tablespoons sugar
¼ cup butter, well softened, but not melted
½ teaspoon salt
1 egg
2 cups all purpose flour
For the Filling
1 Tablespoon cinnamon
1/2 cup brown sugar
3 Tablespoons butter, softened
For the Pecan Topping
1/3 cup brown sugar
1 Tablespoons corn syrup
3 Tablespoons butter
1/2 cup chopped pecans
Instructions
Proof the yeast in the warm milk for 10-15 minutes or until bubbly. Whisk in the sugar, butter, salt and egg. Stir in the flour until the dough comes together.
Knead the dough on a floured surface for a few minutes until it is smooth and elastic. Place in a greased bowl and let rise until double in size.
Punch the dough down and need a few times until smooth. Combine the ½ cup brown sugar and 1 tablespoon cinnamon.
Make the Pecan topping by combining the brown sugar, corn syrup and butter in a small saucepan. Heat until almost boiling and the sugar is melted. Pour the mixture into a greased 10 round baking pan and sprinkle with pecans. Set aside
Roll the dough into an 10 by 18 inch rectangle. Spread the 4 tablespoons of butter on the dough. Sprinkle with the cinnamon sugar mixture. Roll up tightly starting on the short edge.
Using thread or a very sharp knife, cut the log into 8 or 9 rolls. Place them on top of the pecan filling in the 10 inch baking pan and let them rise. Bake at 375 F for 15-16 minutes or until lightly browned. Remove them from the oven and let them sit for a minute. Invert the pan on a foiled lined tray. Be careful, the caramel is very hot. They are best served warm.
Nutrition Information:
Yield:

8
Serving Size:

1 roll
Amount Per Serving:
Calories:

407
Total Fat:

21g
Saturated Fat:

10g
Trans Fat:

1g
Unsaturated Fat:

9g
Cholesterol:

63mg
Sodium:

271mg
Carbohydrates:

52g
Fiber:

2g
Sugar:

26g
Protein:

6g
Nutrition information may vary significantly based on ingredients used and portion sizes. We are not responsible the reliability of this data or your reliance on it. We are not responsible for the results of any recipe you try from this blog/website, Chocolatewithgrace.com. Your results may vary due to differences in ingredients, humidity, altitude, cooking temperatures, errors, or individual cooking abilities.
Not a fan of pecans, try these perfect cinnamon rolls!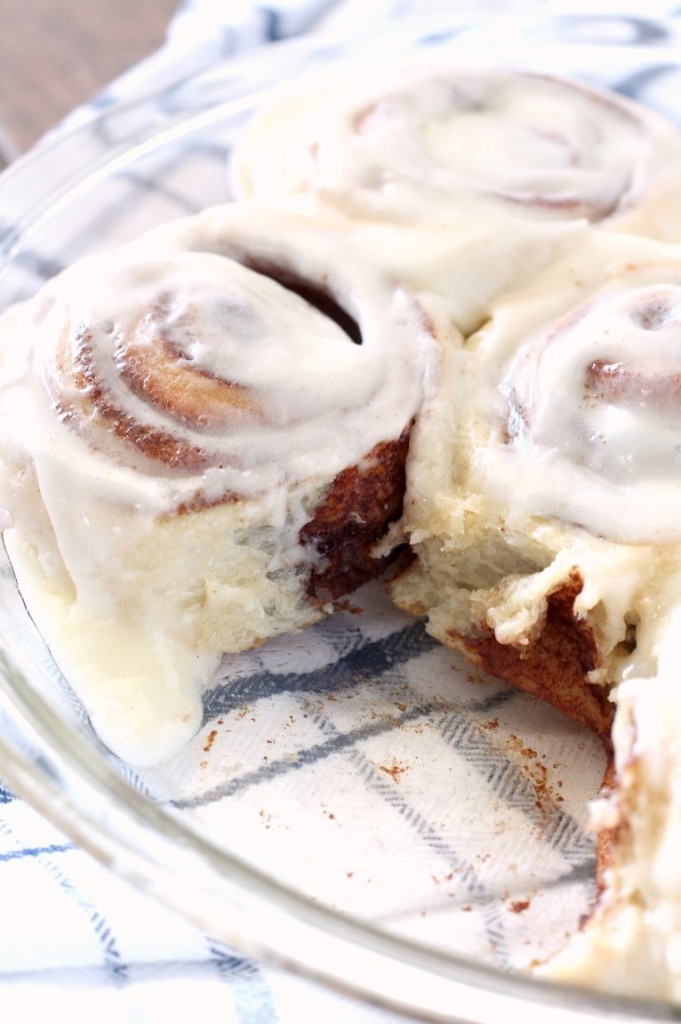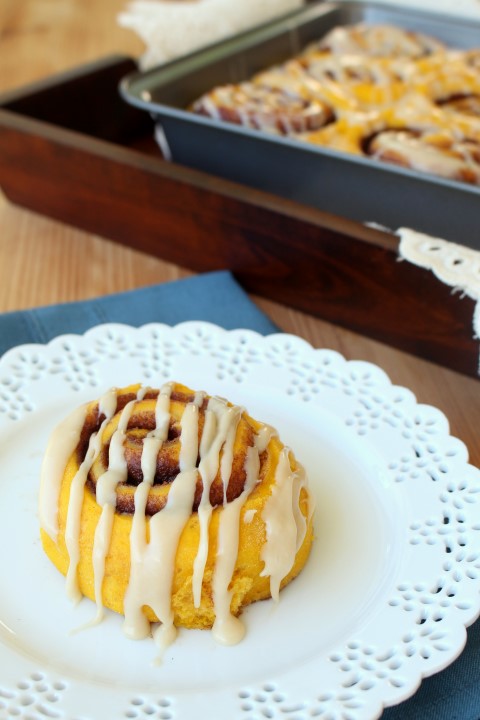 Make Ahead Pepperoni Pizza Rolls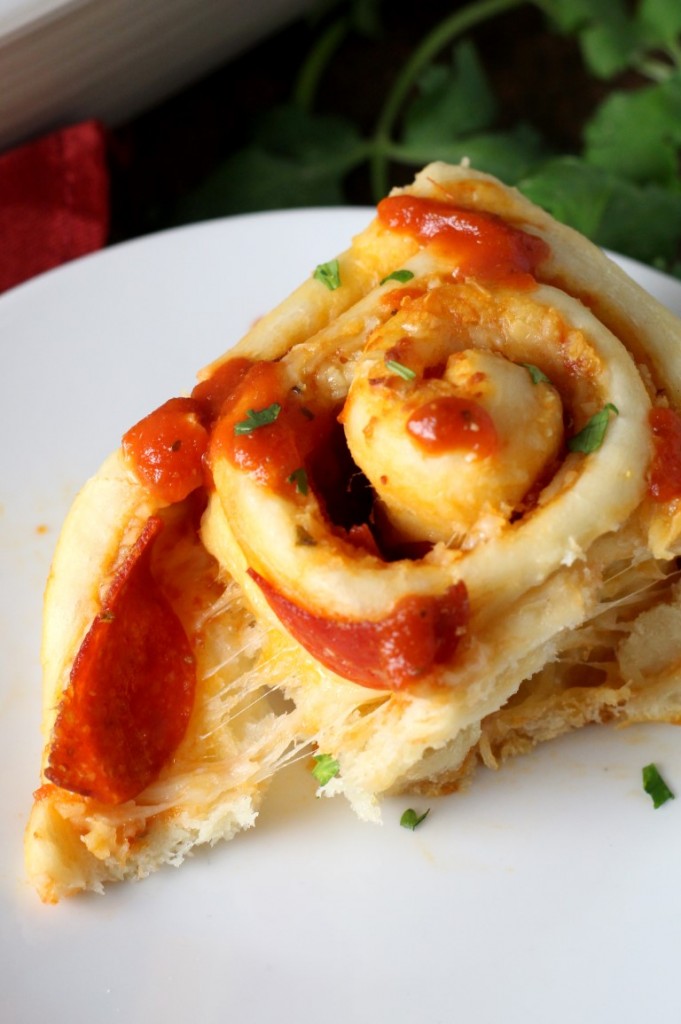 And here are some recipes from other bloggers that I would love to find time to make in the next month:
Rosemary Dinner Rolls from Cooking Classy
Pumpkin Cinnamon Pull Apart Bread from Mel's Kitchen Cafe