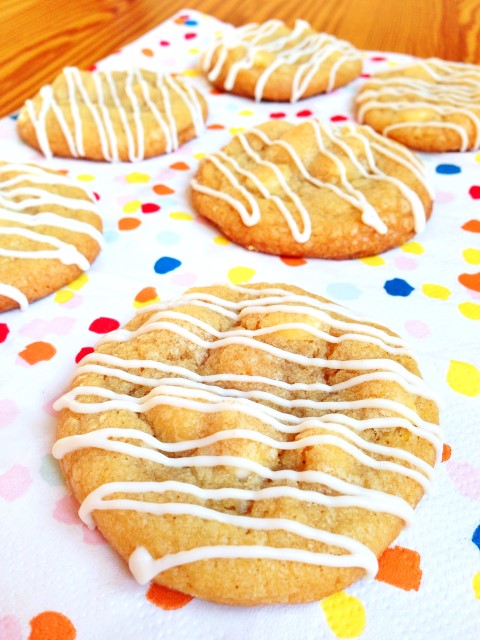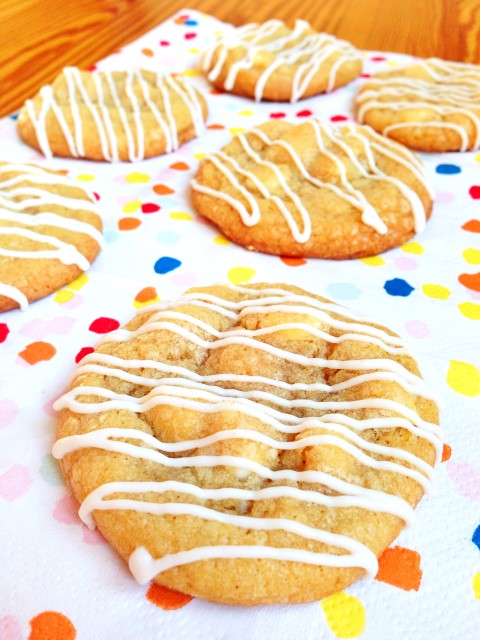 First week of work is finished. I felt so important to be driving to work everyday with all the other cars, going someplace important just like each of them. That's probably a weird thing to be feeling. Regardless, it was great to be working again, letting my eyes go all bleary over spreadsheets, and twisting my mind around invoice processes. Ok, I'm an accountant let me be. Also, don't ask my husband what he ate this week. I woke up, went to work, came home and went to sleep. I'm going to give myself a couple weeks to ease into this big girl job.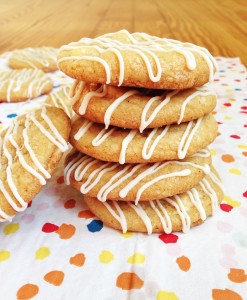 I did have a chance to make cookies, and plenty of time to eat them too as I tried to digest the millions of pieces of information thrown at me at work. It also was the first no-coat week of the year. (Figures, I would spend most of it inside) Spring flavors like strawberry, lemon, and rhubarb are floating around my head. I decided to take a basic cookie recipe and switch it up with a spring twist. White chocolate and lemon are great friends in these cookies, with the tangy lemon taming the wild richness of the white chocolate. What spring flavors are you craving?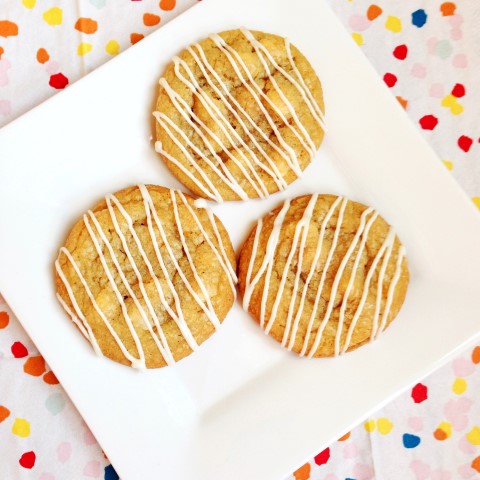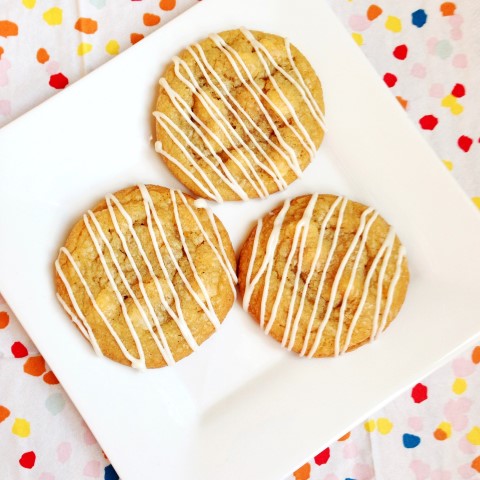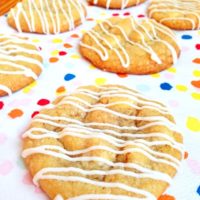 White Chocolate Lemon Cookies
Yield: 24

Prep Time: 20 minutes

Cook Time: 15 minutes

Additional Time: 2 hours

Total Time: 2 hours 35 minutes
Ingredients
1 and 1/2 sticks butter, softened
3/4 cup white sugar
1/4 cup light brown sugar
1 egg, room temperature
1 tsp vanilla extract
2 T lemon zest
2 cups all-purpose flour
1 T cornstarch
1 tsp baking soda
1 tsp salt
1 and 1/2 cups white chocolate chips
Instructions
Cream butter and sugars together. Beat in egg and vanilla.

Mix in lemon zest

In a separate bowl combine flour, cornstarch, baking soda and salt. Add to butter mixture.

Stir until combined and gently stir in white chocolate chips.

Form into balls about an inch or slightly more in diameter.

Chill for at least 2 hrs or a couple days if you don't want to eat them right away.

Preheat oven to 350 and grease cookie sheet. Bake for 8-11 minutes until edges are lightly brown. Do not over-bake. The centers may still look doughy.

Allow to cool on the cookie sheet for 5 minutes and then cook on wire rack.
Nutrition Information:
Yield: 24 Serving Size: 1 cookie

Amount Per Serving:

Calories: 95

Nutrition information may vary significantly based on ingredients used and portion sizes. We are not responsible the reliability of this data or your reliance on it. We are not responsible for the results of any recipe you try from this blog/website, Chocolatewithgrace.com. Your results may vary due to differences in ingredients, humidity, altitude, cooking temperatures, errors, or individual cooking abilities.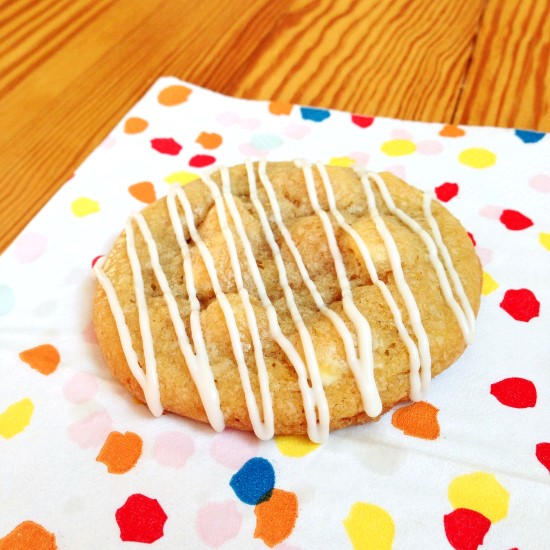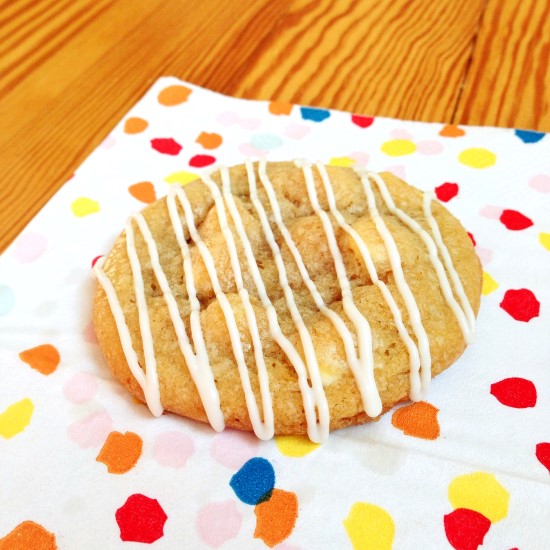 Delicious. chewy cookies, studded with white chocolate chips, lightly flavored with lemon and drizzled with more chocolate