Happy New Year! For my first post of 2015, I thought it would be fun to review my reader's top 5 recipes of 2014. There is something about a new year that makes us reflect on the old year a bit and look forward to the new.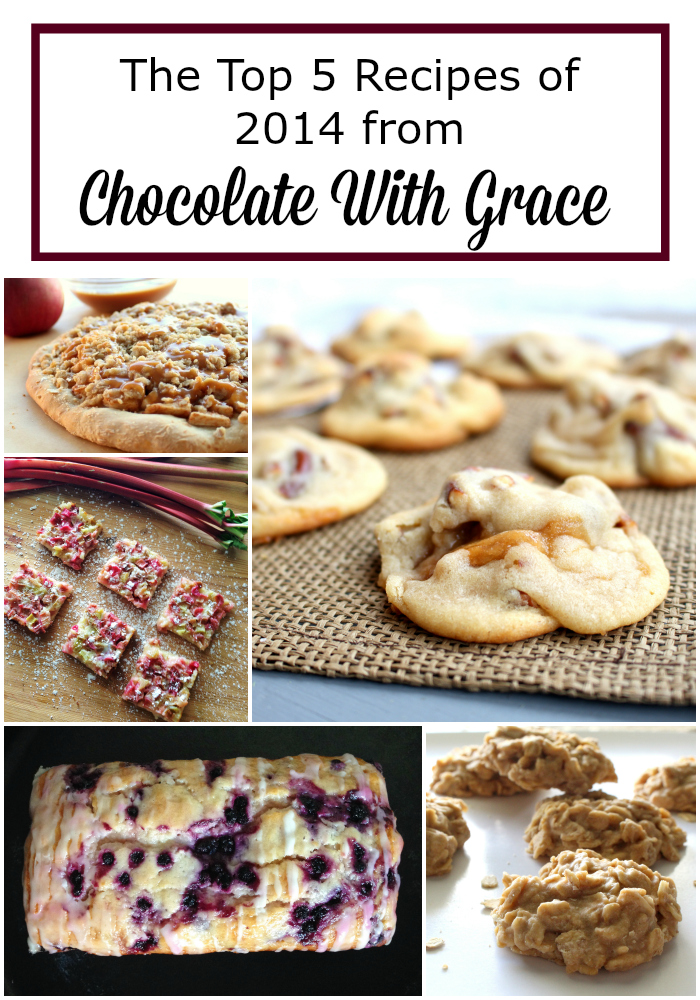 It is certainly interesting to see which recipes my readers loved. I have to say, I'm a bit surprised by a few that made it in the top 5. As you scroll through this list, you can definitely see an improvement in my photography. Many of these recipes are from earlier in the year when I had just started dabbling in food photography, and I cringe a bit when I look at these pictures, but it's also exciting to see improvement.
This recipe took off this fall and was a particular hit with my family. Gooey, caramel apples, topped with brown sugar streusel and more caramel. There's a reason it's a favorite!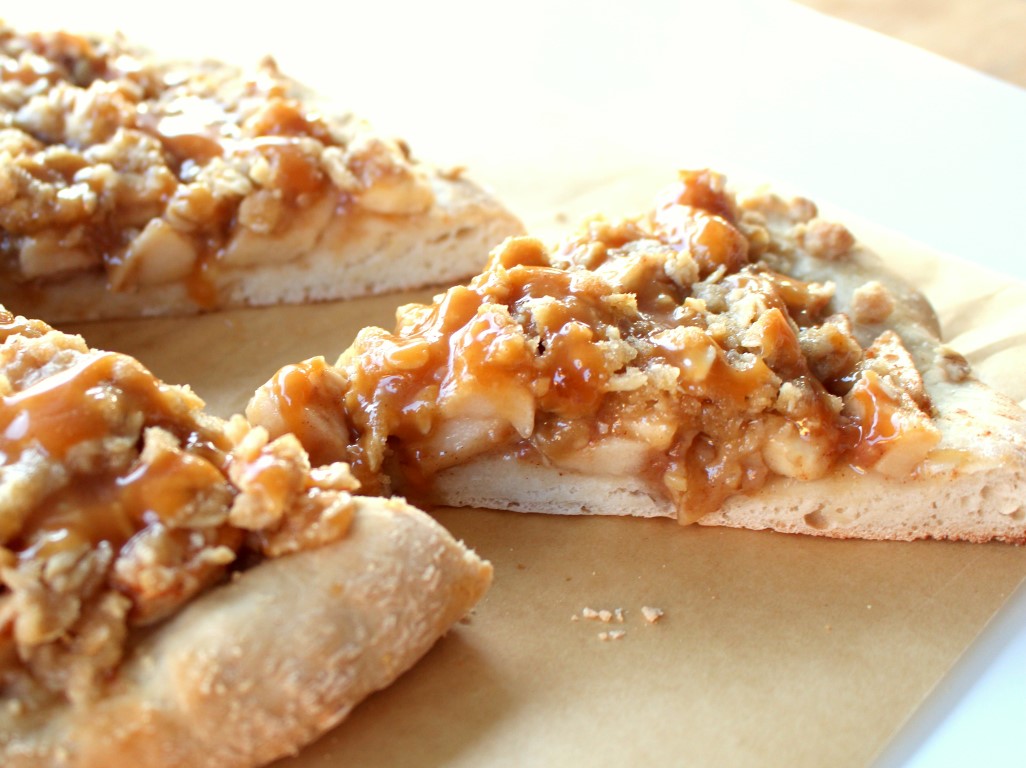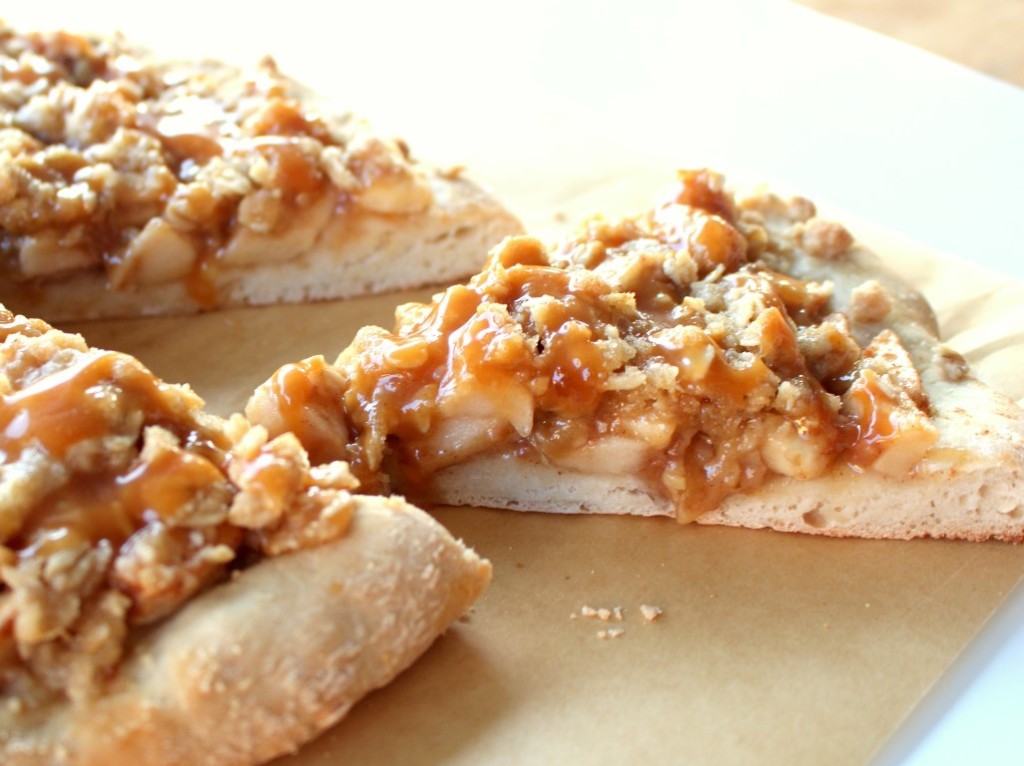 I get comments asking on this recipe all the time asking what cookie butter is. It's a delicious spread (think peanut butter consistency) made from crushed cookies and can be found at Trader Joes. If you've never had any, head to straight there and pick up two jars, one to eat with a spoon and a second to make these cookies with. (I shudder a bit when I look at this picture!)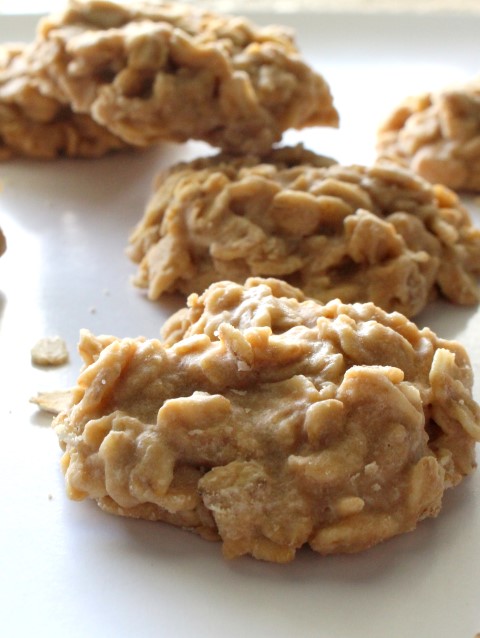 A delicious mix of sweet and salty with a fun surprise in the middle. Just don't over bake the cookies, they will be hard and crunchy. (And I love how these pictures turned out!)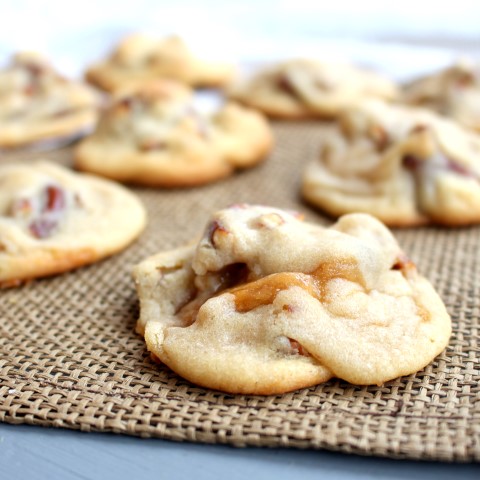 Because it's a super easy recipes and who doesn't like lemon and blueberries together in a sweet bread?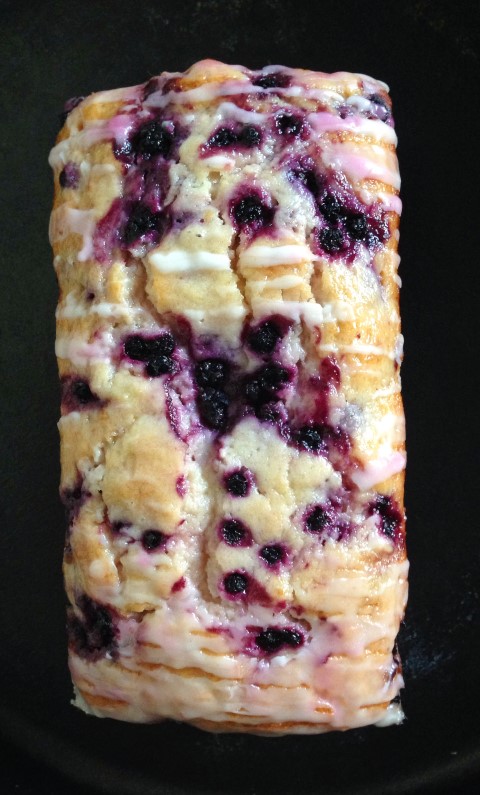 And the most popular recipe on Chocolate with Grace this year were these Rhubarb Bars.
This was actually only the 10th recipe I posted this year. And it was well-loved. Like, leaps and bounds ahead of every other recipe on my site. Somehow this recipe took off on Facebook in Canada and I've never had anything come close in popularity. I can't wait for rhubarb season to make them again!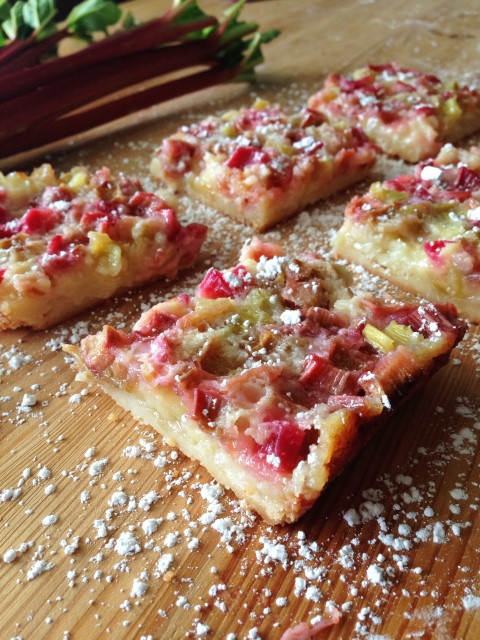 Thanks for following along this past year. I'm looking forward to 2015 and I already have several exciting recipes to share with you. I will probably not be posting as often at first; I'm aiming for once a week right now. Both my husband and I have full time jobs and we want to be able to have some quality time together as well as adventures with friends and family and not always be tied to the blog. Have a blessed New Year!