Warm juicy berries topped with crunchy brown sugar crisp and served with a big scoop of vanilla ice cream is a perfect and classy dessert for two.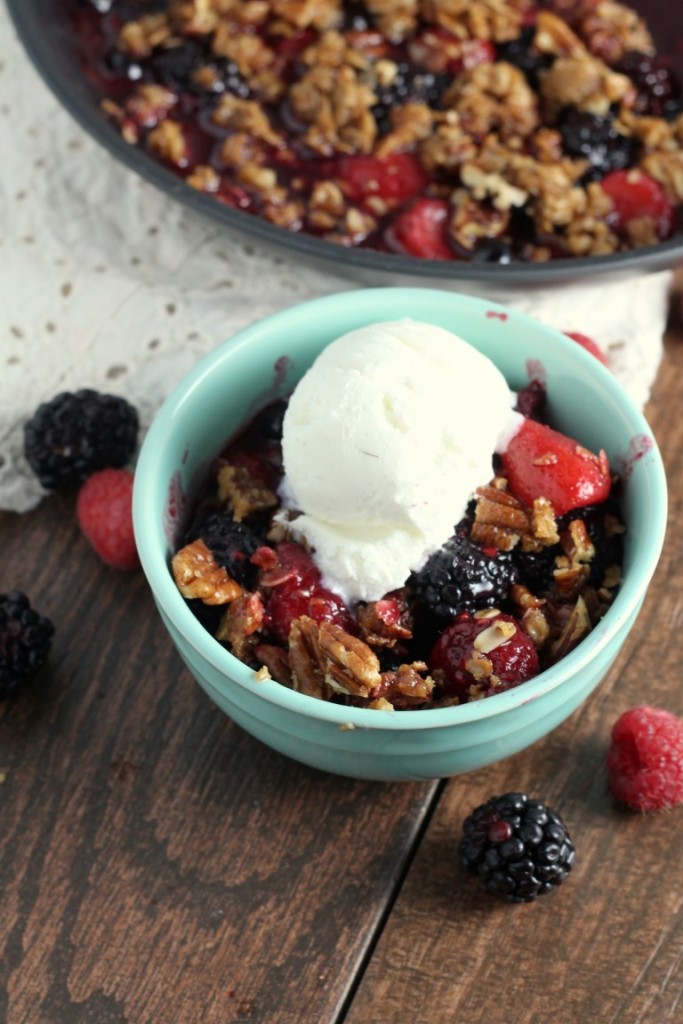 I'm partnering with Circulon® to bring you a series of recipes for 2 that are perfect for a date night in. This is the third recipe in the series. Find the first one here and the second here. 
What kinds of Saturdays are your favorite? We have had a lovely series of Saturdays the past few weeks that have all been different, yet wonderful in their own way. Last weekend was our sister's wedding which was filled with lots of exciting time with family, fun preparation work and a beautiful ceremony and reception. This Saturday was so much calmer and we worked around the yard and house in the sunny, warm weather, working on projects and tidying up the landscaping for spring. It was a quiet day that gave us a sense of peace and accomplishment.
Both types of Saturday's are wonderful and balance each other out. Gathering with family and friends to celebrate life events is exciting and fun, but at the same time, we need the calm days at home to catch our breath and savor the small joys in life.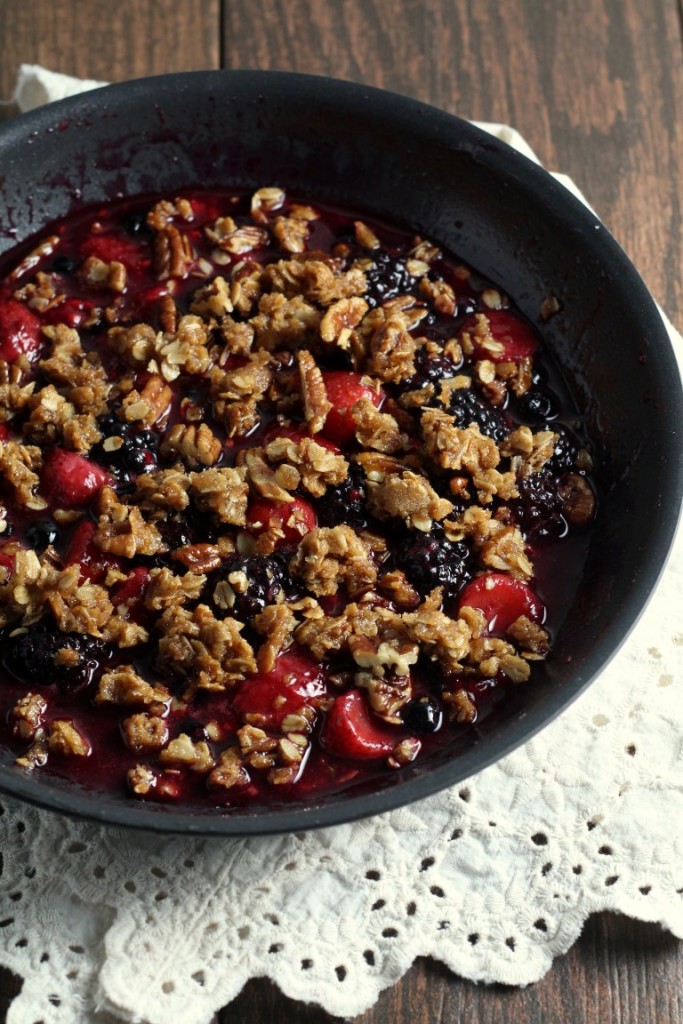 This Stove Top Berry Crisp is the perfect way to end a simple Saturday spent together. It's light, just a simple mixture of warm berries and crunchy brown sugar topping with a melty scoop of vanilla ice cream on top. Plus, it's all made in one pan, on the stove top, in less than 15 minutes. (And Circulon®'s Momentum Hard Anodized Cookware makes washing dished quick and painless.) It makes a perfect end to a meal of Tomato Bacon Capellini and Pan Roasted Brussels Sprouts.
Win set of the cookware for yourself and plan a meal for two to and a perfect Saturday together. Enter using the widget below. (If you're on mobile, click the link below to enter!)
Grab the recipe for this Stove Top Berry Crisp HERE!
This dessert would be great paired with Tomato Bacon Capellini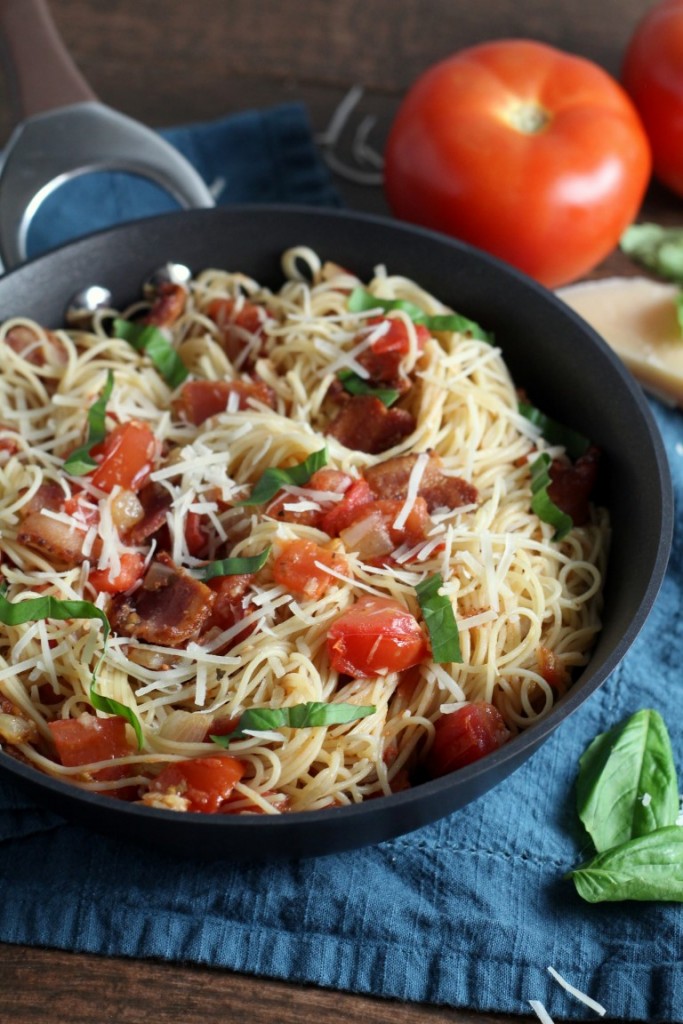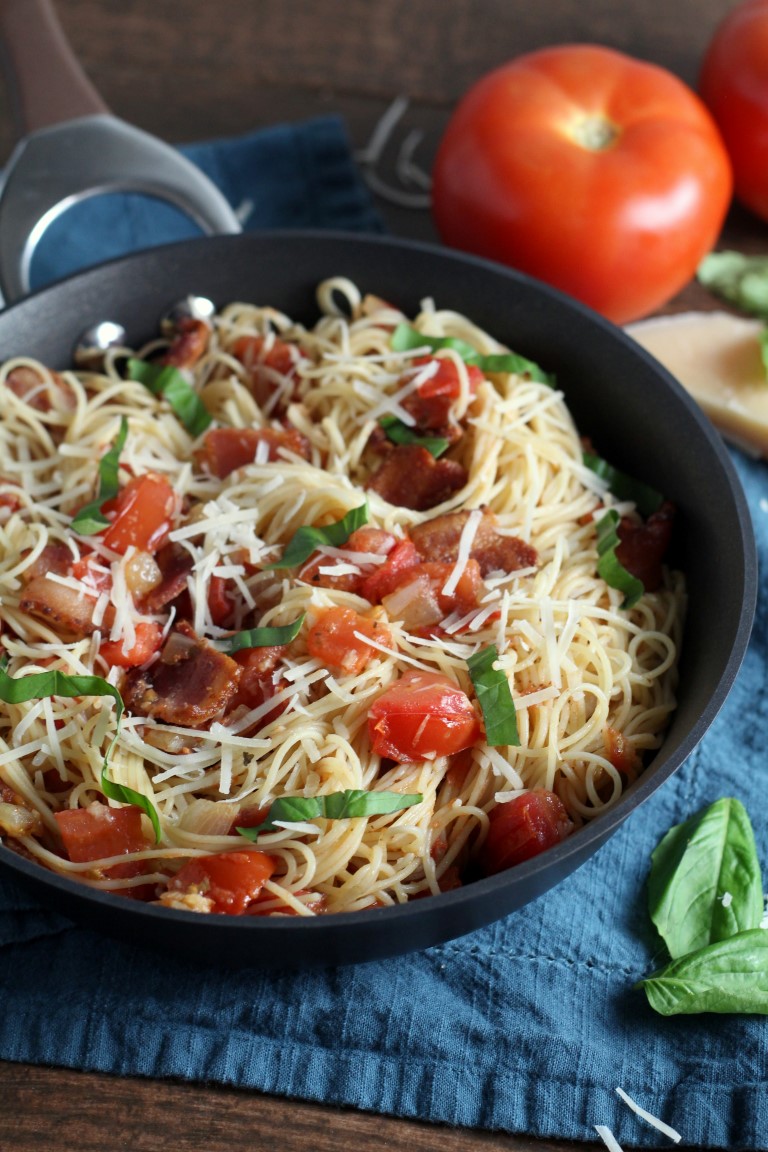 And Pan Roasted Brussels Sprouts