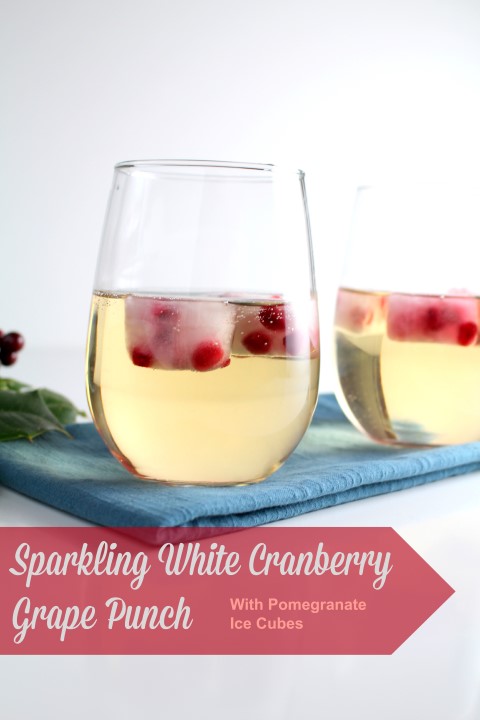 I'm going to admit that this Christmas has been the craziest one yet. Working full time and getting ready for all the Christmas festivities is stressing me out a bit. This is the first Christmas that I haven't either been in college with an three week break or unemployed. So I'm going simple this year. I've been asked to bring a drink to a few holiday festivities this year, and came up with this Sparking White Cranberry Grape Punch made with 7UP®. It's easy to keep all of the ingredients on hand and throw it together in a few seconds right before it needed.
To dress it up a bit, I made some cute pomegranate ice cubes that make it so pretty. They only take a few minutes to make and throw in the freezer, and it is so fun to have them on hand to make drinks feel more special. This sparkling drink features 7UP® along with white grape and white cranberry juice. White cranberry juice is pretty amazing. It's just like red, only sweeter and milder. It makes a great pairing. I have also made this drink using Canada Dry Ginger Ale®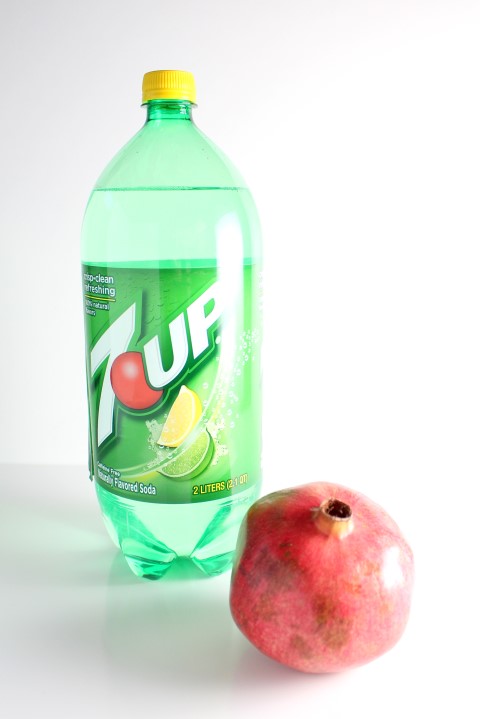 To be prepared for last minute holiday hosting, be sure to stock up on 7UP®, Canada Dry Ginger Ale and the fruit juices at Walmart. You can find it in the isle with all the other pop and carbonated drinks.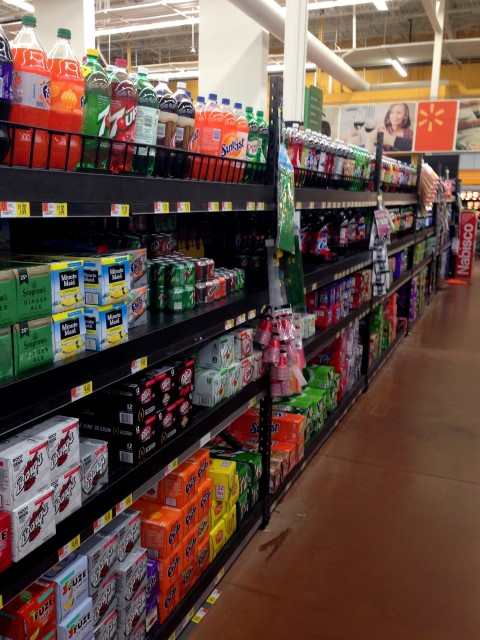 I store my pop and juice on our covered back porch so that they're cold when I need them. It's also easy to prepare the pomegranate ice cubes ahead of time. Place 4 or 5 pomegranate arils in the bottom of an ice cube tray and fill the cubes half full with white grape or cranberry juice and freeze. When frozen, repeat the layers of pomegranate and juice. Using juice instead of water will keep the drink from being watered down when the ice cubes melt.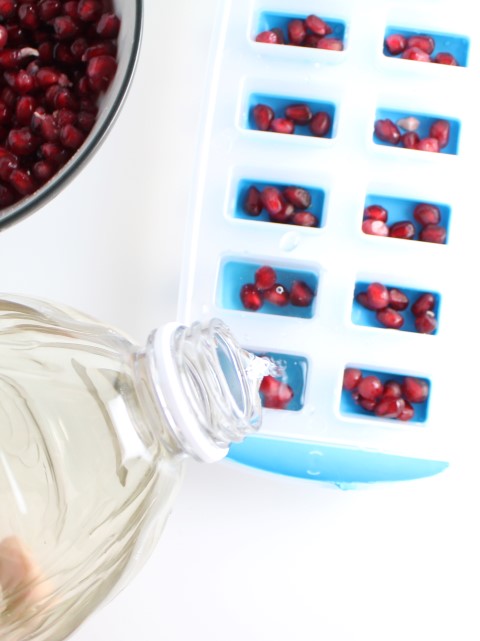 Right before it is time to serve the drink pour together equal amount of 7UP® and fruit juice. Don't worry about measuring. It doesn't need to be exact. Then serve in a glass with a few pomegranate ice cubes.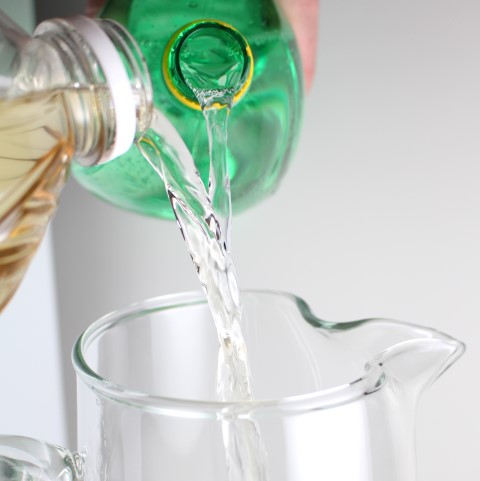 Another fun way to make the pomegranate ice cubes is to use pomegranate juice. This makes the ice cubes a pretty red color and as they melt they will turn the drink a nice pink.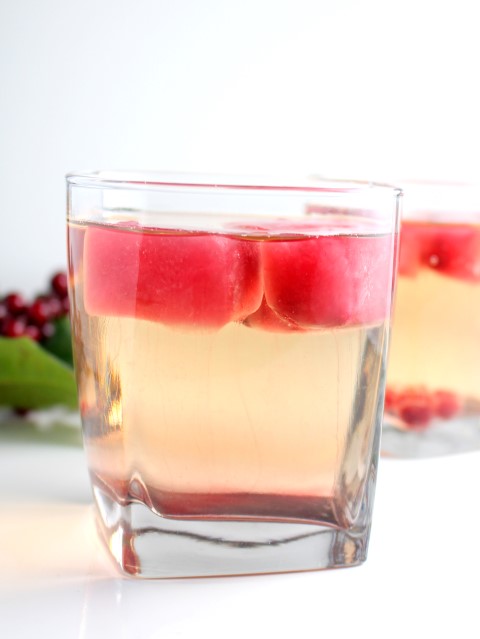 What are your favorite ways to be prepared for last minute holiday hosting?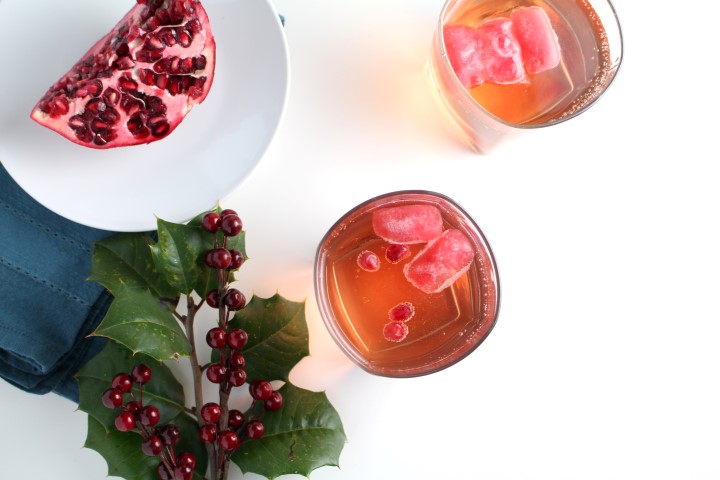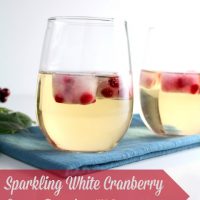 Sparkling White Cranberry Grape Punch - with Pomegranate Ice Cubes
A fun, easy holiday drink featuring 7UP®, white cranberry and white grape juice with elegant pomegranate ice cubes.
Ingredients
2 liters 7UP®
1 liter white cranberry juice
1 liter white grape juice
Pomegranate arils (the little red pomegranate seeds)
Instructions
Make the pomegranate ice cubes ahead of time. Place 4-5 arils in the bottom of an ice cube tray and fill the cubes 1/2 full with white cranberry juice. Freeze. Place 4-5 more pomegranate arils in the cubes and fill the rest of the way with white cranberry juice.

Immediately before serving, pour the 7UP®, white cranberry and white grape juice into a pitcher. Serve in glasses with a few pomegranate ice cubes.




This content has been compensated by Collective Bias, Inc and its's advertiser. However, all opinions are my own. #MingleNMix #CollectiveBias