Simple and elegant, these pumpkin puff pastry turnovers are perfect for dessert or as weekend brunch treat.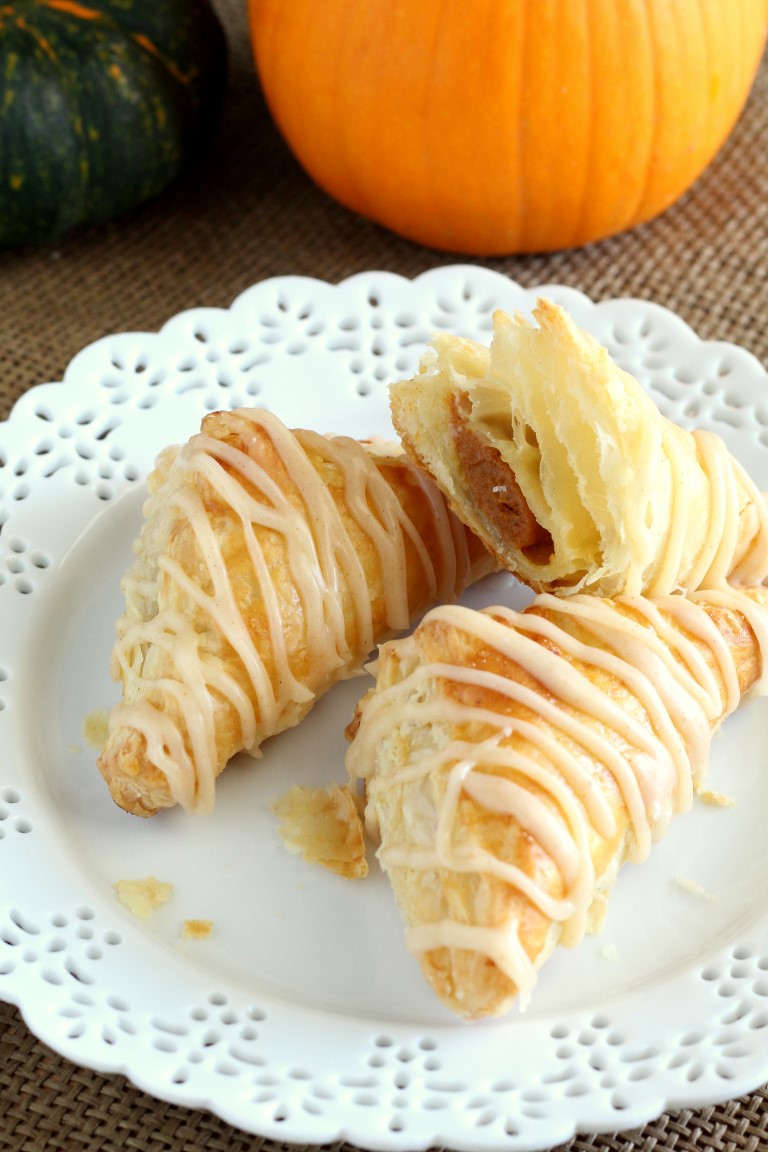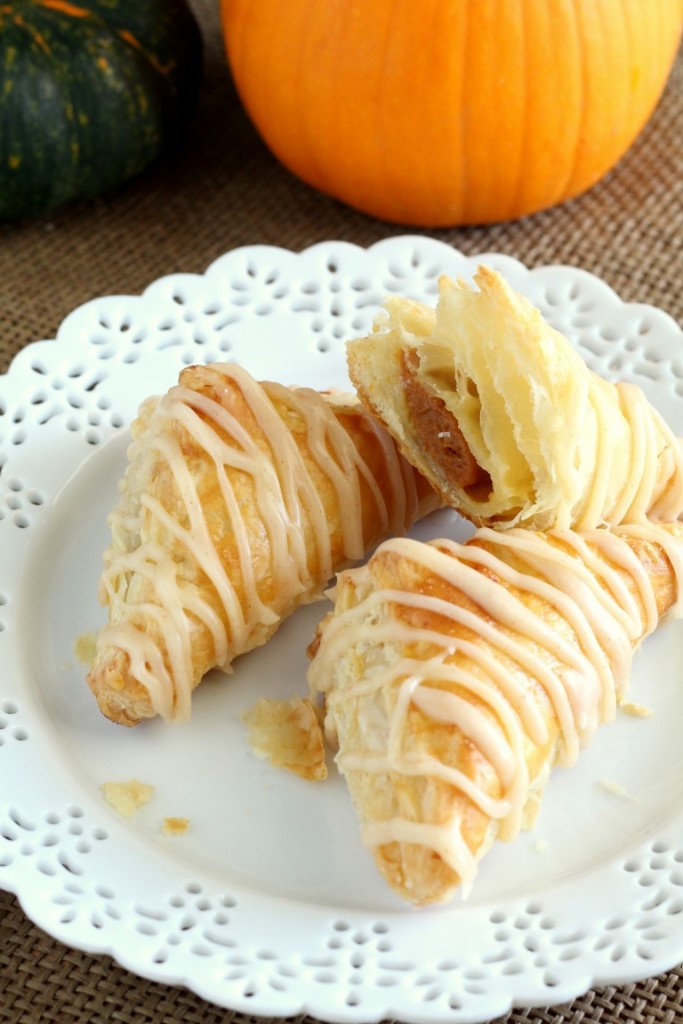 I've been on a puff pastry kick lately. Somehow, I just recently discovered how easy it is to use and how deliciously flaky it gets. A few weeks ago, these Caramel Apple Puff Pastry Tarts were one the menu for dessert (multiple times in one week I'll add). Of course with fall here now, I had to incorporate pumpkin into my next recipe using puff pastry.
I made turnovers this time. Inside the little triangle of puff pastry, is pumpkin filling that will remind you exactly of pumpkin pie. On top, I used a brown butter glaze, because not much can beat brown butter glaze. It's worth the extra step of browning the butter.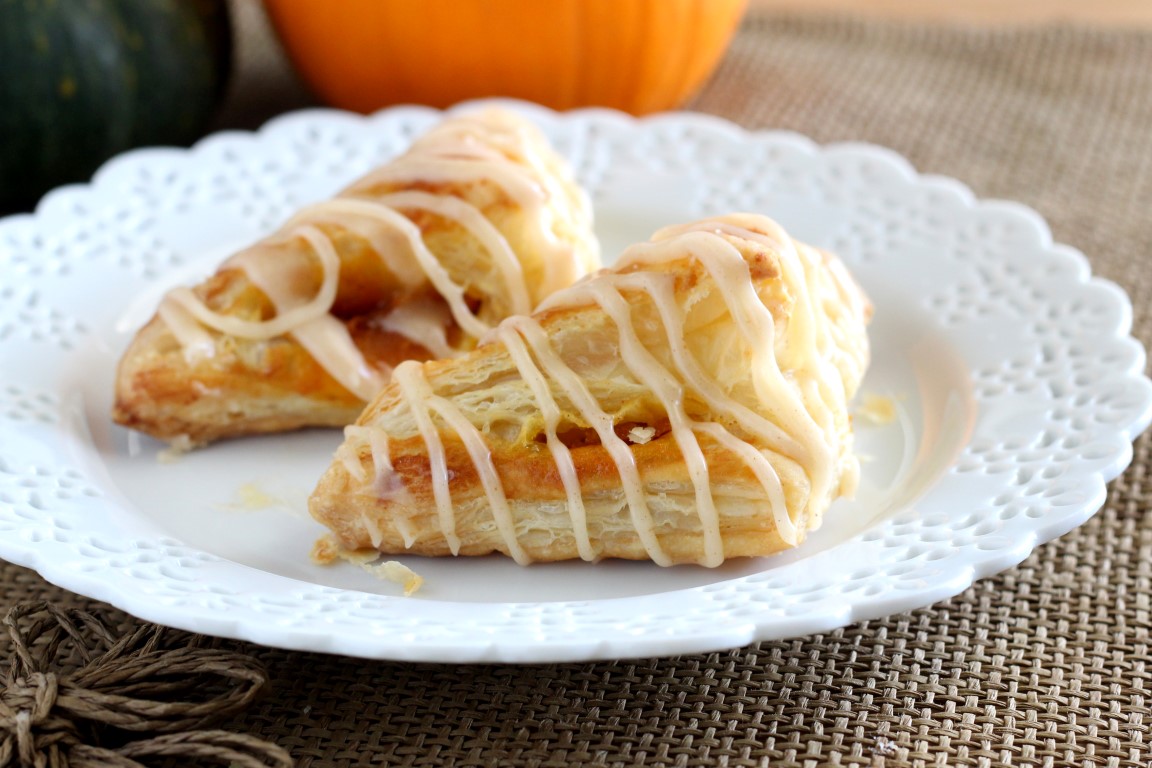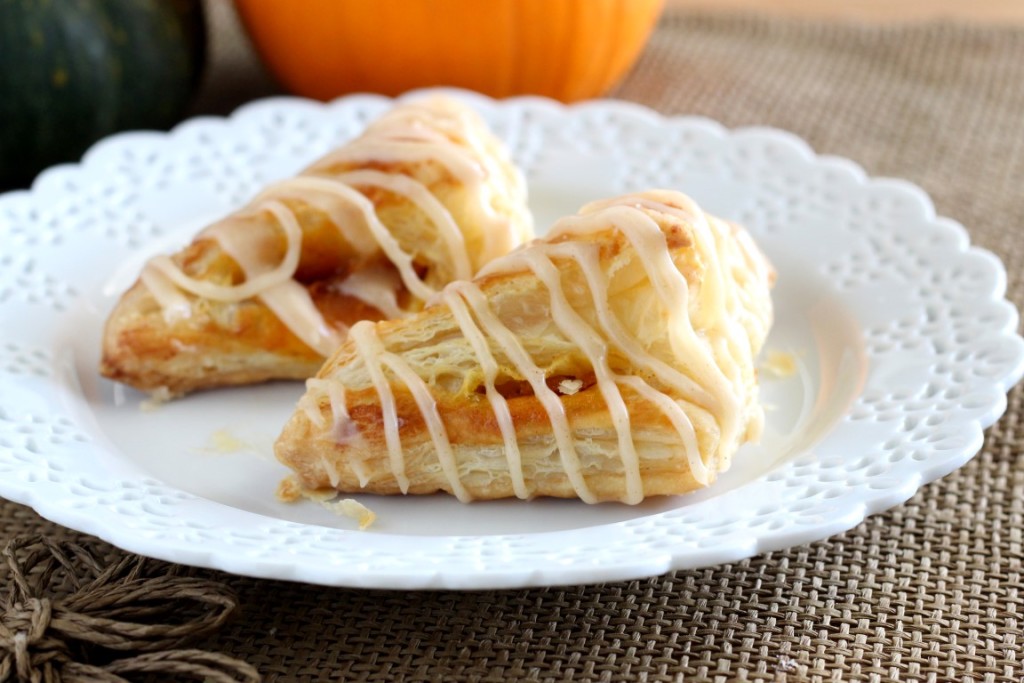 In my small amounts of free time, I've been experimenting with creating videos of some of my recipes. If you remember my Red Velvet Cookies and Cream Bars from a while back, that was my first attempt at video. It's a challenge and I like learning new things so I've been having fun.
I created a video for the Pumpkin Puff Pastry Turnovers so you can see how easy they are to make. The one thing that makes filming a recipe hard these days, is my little friend who is crawling around and getting into things. I mostly try to work on the videos while he is napping, but on this one he woke up right before I was finished. If I hadn't added the music and stripped out the original sounds, you could have heard a little cry at the end. He doesn't want to be left out.


Watch the video below for an overview of how to make them.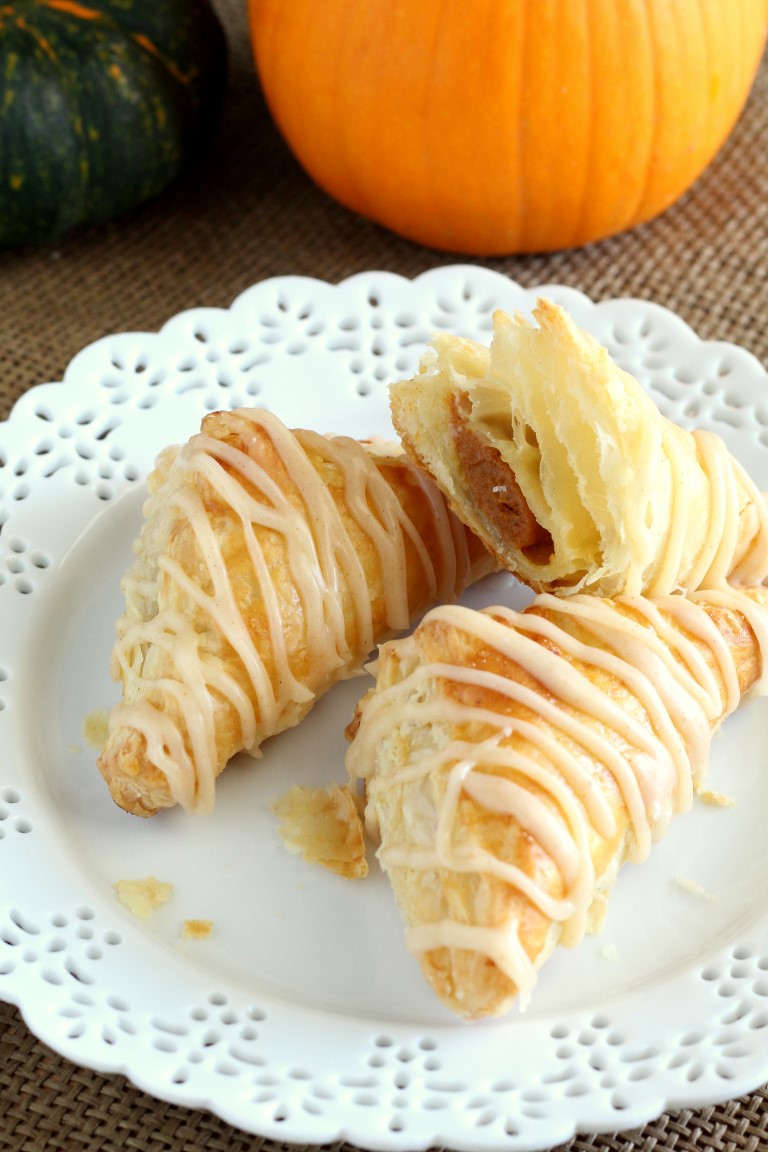 Pumpkin Puff Pastry Turnovers
Simple and elegant, these pumpkin puff pastry turnovers are perfect for dessert or as weekend brunch treat.
Ingredients
For the Turnovers
1/2

cup

pumpkin

1

egg yolk

1/4

cup

sugar

1/2

teaspoon

pumpkin pie spice

1

tablespoon

heavy cream

1

sheet puff pastry

thawed, but still cold

1

egg white

for brushing on the pastries
For the Glaze
1/2

cup

of butter

1

cup

of powdered sugar

2 - 4

tablespoons

water

as needed
Instructions
Preheat the oven to 400 F. Thaw the sheet of puff pastry, but keep it cold. Roll out the puff pastry into a 12 x 12 inch square. Cut into 9 squares.

To make the filling, beat together the pumpkin, egg yolk, sugar, pumpkin pie spice and heavy cream. Place a heaping tablespoon of the pumpkin filling in the center of the puff pastry square. Fold into a triangle by bringing the corners together. Use a fork to press the edges together and seal. Repeat with all the squares of puff pastry.

Brush the tops of the triangles with the beaten egg white Bake at 400 F for 16-19 minutes, or until baked and lightly browned.

To make the glaze, brown the butter in a small saucepan. Let cool. Add the powdered sugar and enough of the water for from a glaze. Drizzle over warm turnovers. The turnovers are best served within several hours of baking.
Nutrition
How about
Pumpkin Pie Crescents
from Spend with Pennies
Or Pumpkin Spice Scones from Self Proclaimed Foodie