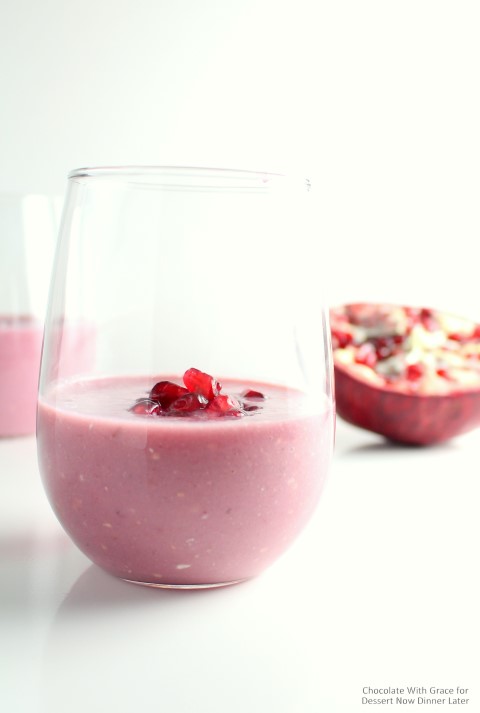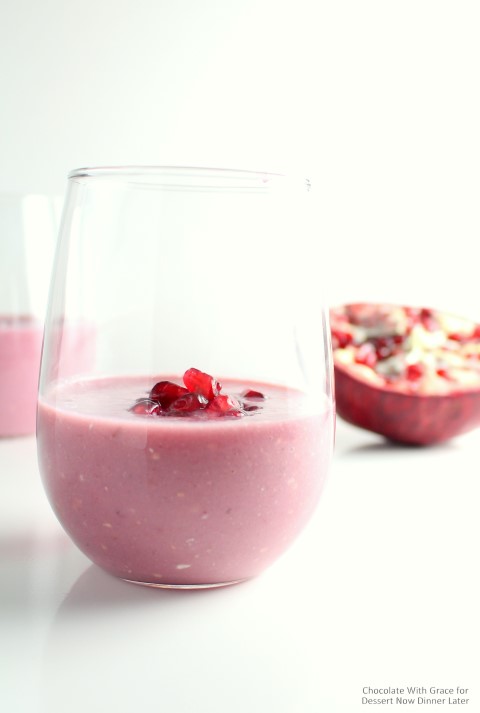 I am sad because Christmas is over 🙁  (Although I can only handle so many sweets before I need to start eating healthy again). So, here is my first attempt to get back to a more normal diet with lots of fruits and veggies. Besides, pomegranates are almost as good as candy, and they are certainly prettier.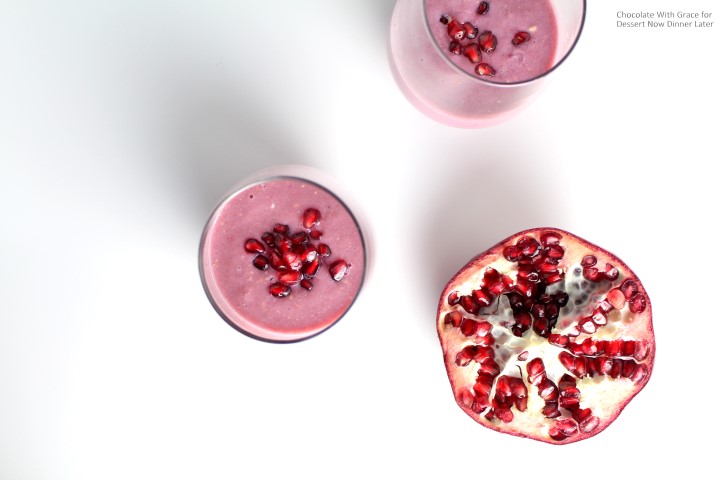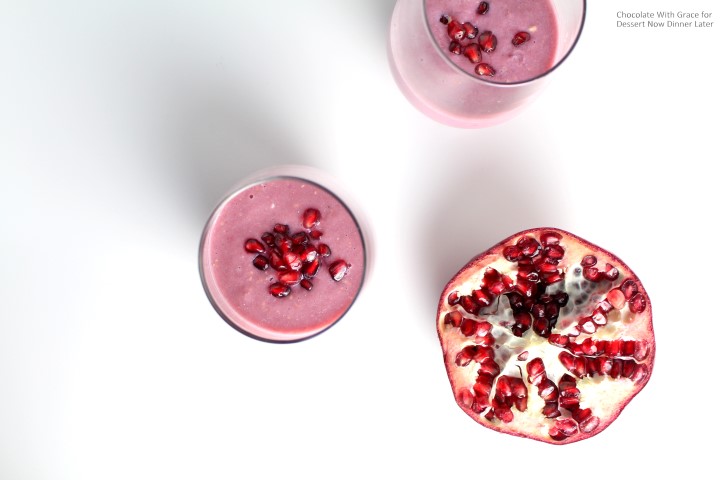 Those pretty red jewels are just plain gorgeous and are a lot of fun to take pictures of! I know I've mentioned this before, but taking the pictures for the blog is one of my favorite things to do; it's my creative outlet, and taking pictures of gorgeous things makes it even more enjoyable. Top it off with a smoothie sprinkled with a few of those cheery pomegranate seeds, and it is pure bliss.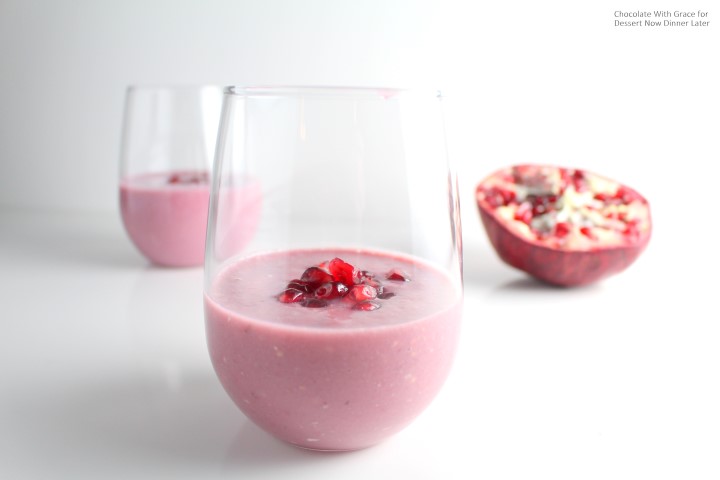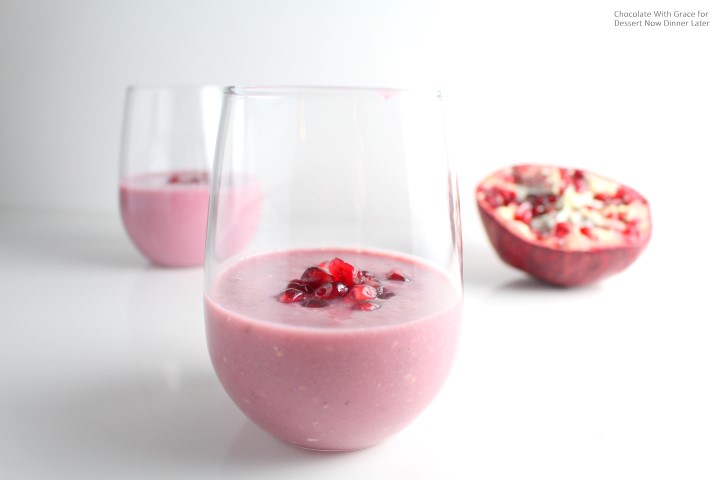 Today I'm sharing the recipe for this healthy treat on Dessert Now Dinner Later. So head on over to grab the recipe!

This Pomegranate Banana smoothie is and easy, healthy and delicious treat to start out your new year!