The winter squash in this yeast bread make it ultra soft. It's perfect to eat plain with butter, to use in a sandwich or enjoy with soup.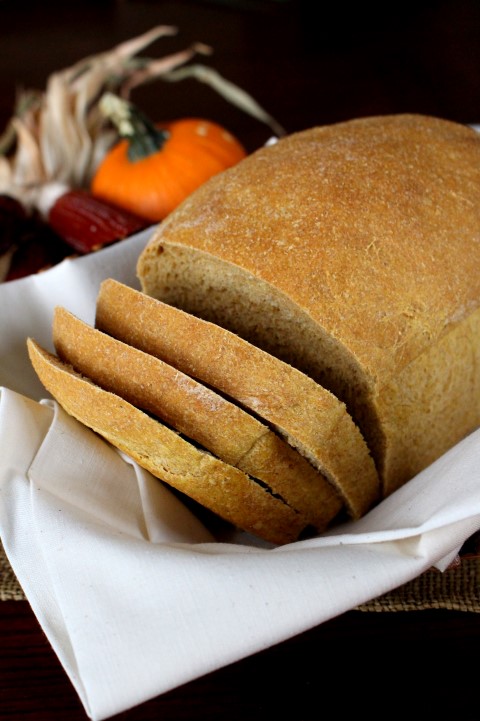 Welcome fall! I've been waiting for you, for boots and sweatshirts, bonfires and leaf raking, for pumpkins and apples. Let the celebration begin! Not that I haven't been foreshadowing your arrival with pumpkin cookies and hot chocolate already. Growing up on a farm, fall meant harvest. I loved riding in the combine with my dad, watching the grain pour into the hopper wagons and smelling the harvest dust in the crisp air. It was a busy time of hard work, but rewarding and filled with energy.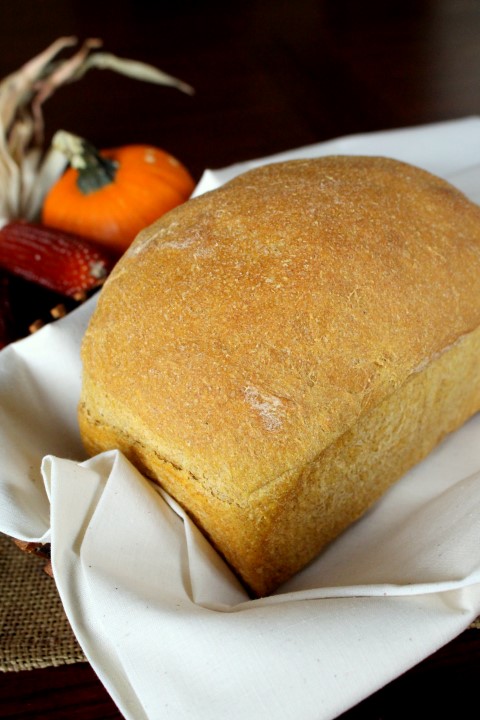 During harvest, most of our meals were eaten on the go while we worked in the fields. A sandwich with an apple and cookies were the norm. Mom made a lot of our bread, and as my sister and I (and brother!) grew up, we would help her, and eventually began to do a lot of the baking on our own. This Harvest Squash Bread is a new adaptation of a bread recipe in her cookbook. Adding squash makes it softer and more moist, and provides a bit of fall color and flair.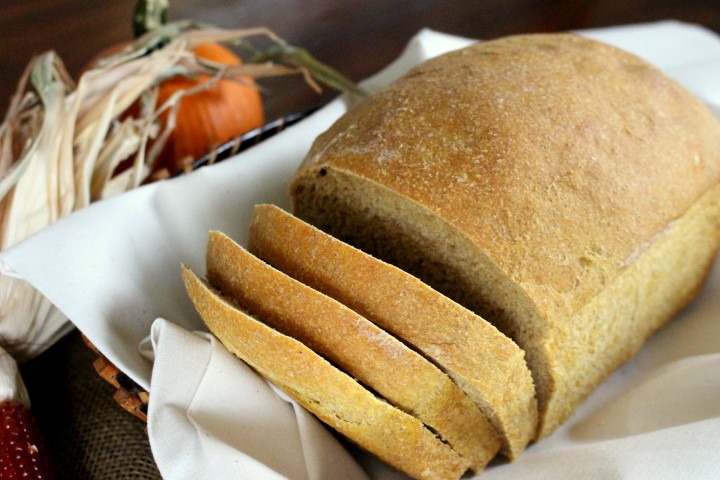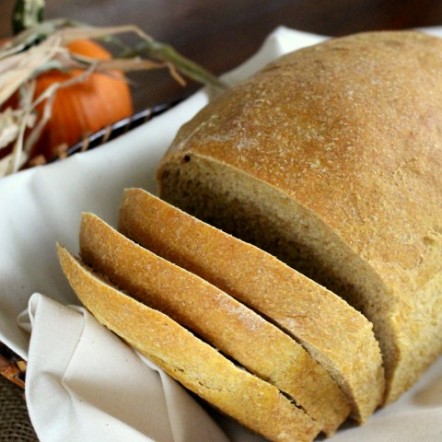 Harvest Squash Bread
Ingredients
2

T

instant yeast

1

cup

warm milk

¼

cup

honey

2

T

olive oil

3

cups

whole wheat flour

3 to 4

cups

white flour

2

cups

winter squash

mashed

2

tsp

salt
Instructions
In a large bowl, stir together the yeast and warm milk. Let sit for 5 or 10 minutes until foamy. Stir in honey, olive oil and squash. Add whole wheat flour and enough of the white flour until a soft dough is formed. Turn out onto a floured surface and knead to 5 or 6 minutes until the dough is smooth and elastic.

Cover and let rise in a warm place until doubled in size. Punch the dough down and divide in half. Form each a half into a loaf. Place loaves into greased bread pans and let rise again. Preheat oven to 375 F. Bake for 30-35. Remove from pans and cool on wire rack.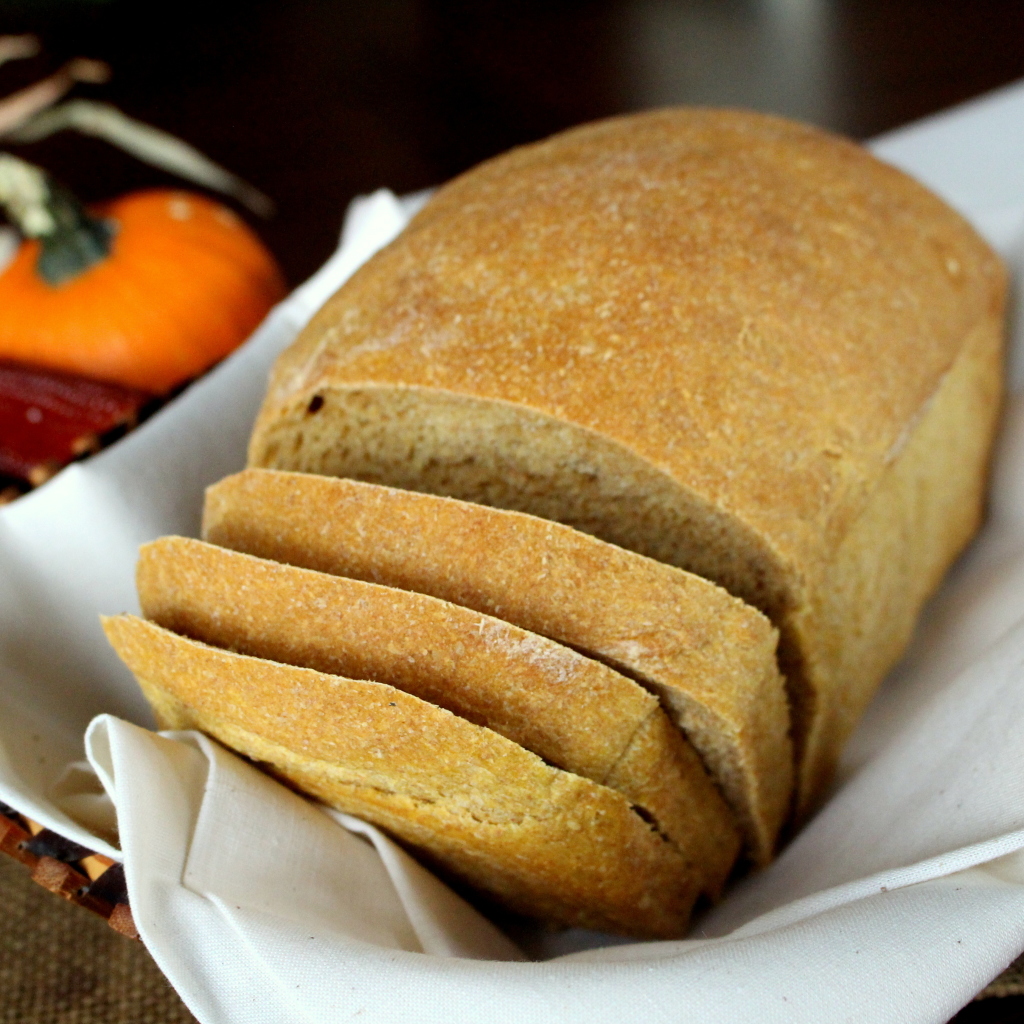 For other fall recipes, check out:
Pumpkin Toffee Cookies with Brown Butter Glaze