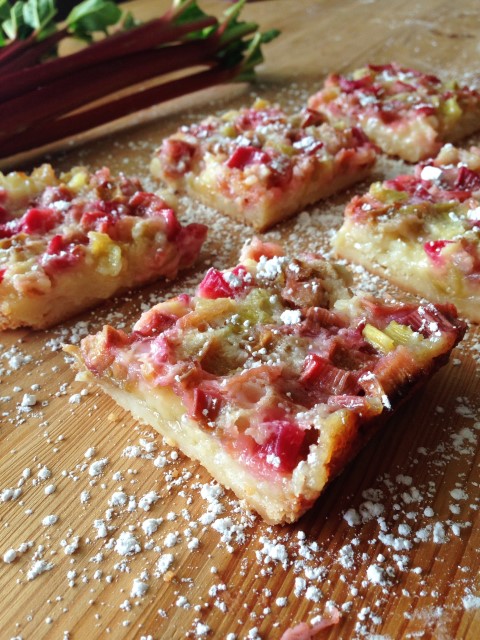 Last week I officially declared spring was here. On the way to work I would admire the emerald pastures and misty green hills in the distance. Finally, the brown grayness of winter has given way to a brilliant spring, and I have been enjoying every second of it. The hundreds of fresh produce stands in the county are opening and selling beautiful produce still fresh with dew from the fields. Asparagus and rhubarb are some of my favorites. Spring is the only time to get them.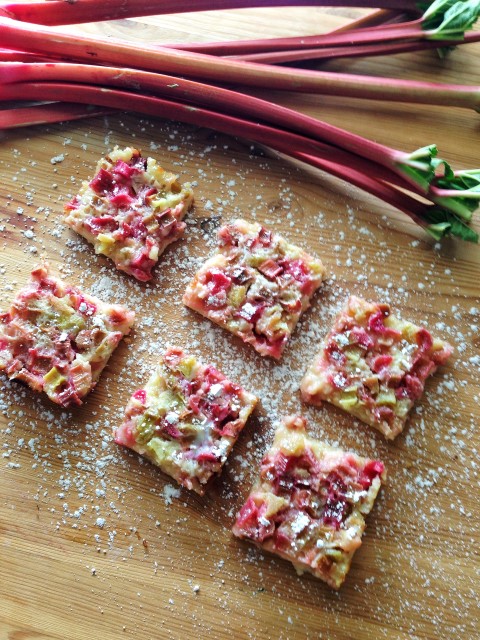 These rhubarb bars feature all the goodness of spring. The simplicity of the recipe allows the rhubarb to shine in all its tangy glory. To highlight the freshness of the rhubarb, the crust is a simple shortbread, made from a crumb mixture of flour, sugar and butter. The buttery sweetness of the crust perfectly complements the zing of the rhubarb and with less than an hour from start to finish, what excuse do you have for not making them?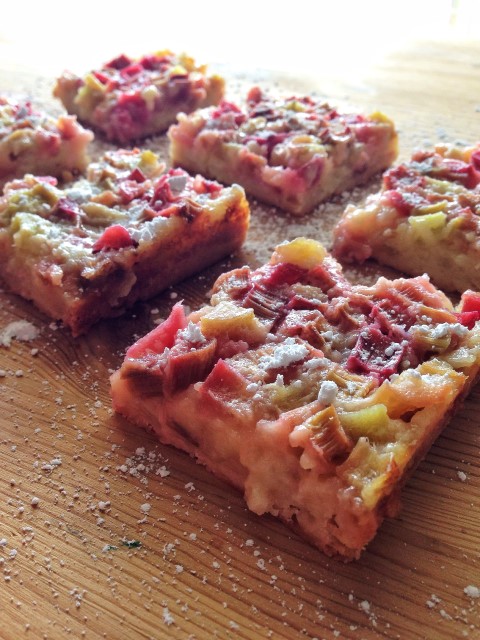 Rhubarb Bars
Ingredients
For the crust
1 and ½ cups flour
¾ cup cold butter, cubed
¼ cup powdered sugar
For the filling
3 large eggs, beaten
2 cups white sugar
½ cup flour
½ tsp salt
4 cups rhubarb, diced
Instructions
Preheat oven to 350 F. In a medium bowl, combine the flour and powdered sugar. Using a pastry blender cut in butter until the mixture resembles coarse crumbs.
Pat the crumbs into a well greased 9 x 13 in baking pan. Bake the crust at 350 F for 10-12 min or until lightly browned.
While the crust is in the oven, mix together eggs, sugar, flour and salt.
Gently stir in the diced rhubarb. Pour the rhubarb mixture over the hot crust. Return bars to the hot oven. Reduce oven temperature to 325 F and bake for 30-35 min or until the filling is set.
Cool and cut into bars.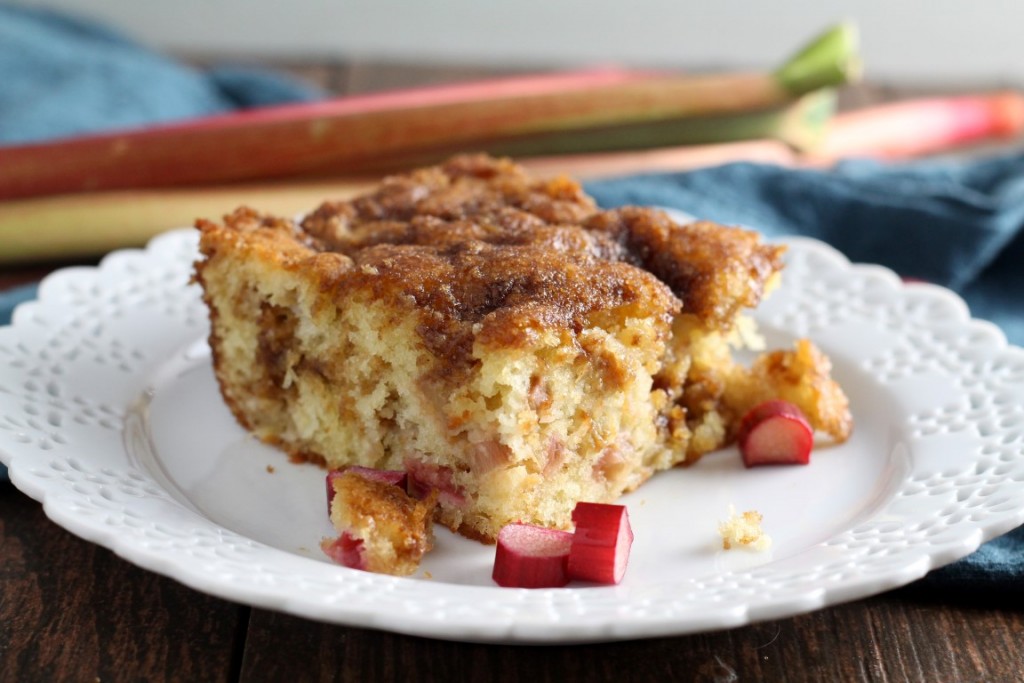 Deliciously tangy sweet rhubarb bars with a sweet shortbread crust