This Peanut Butter Cookie Recipe is a classic family favorite. Growing up, they were popular at my house and I'm sure they will be at yours too!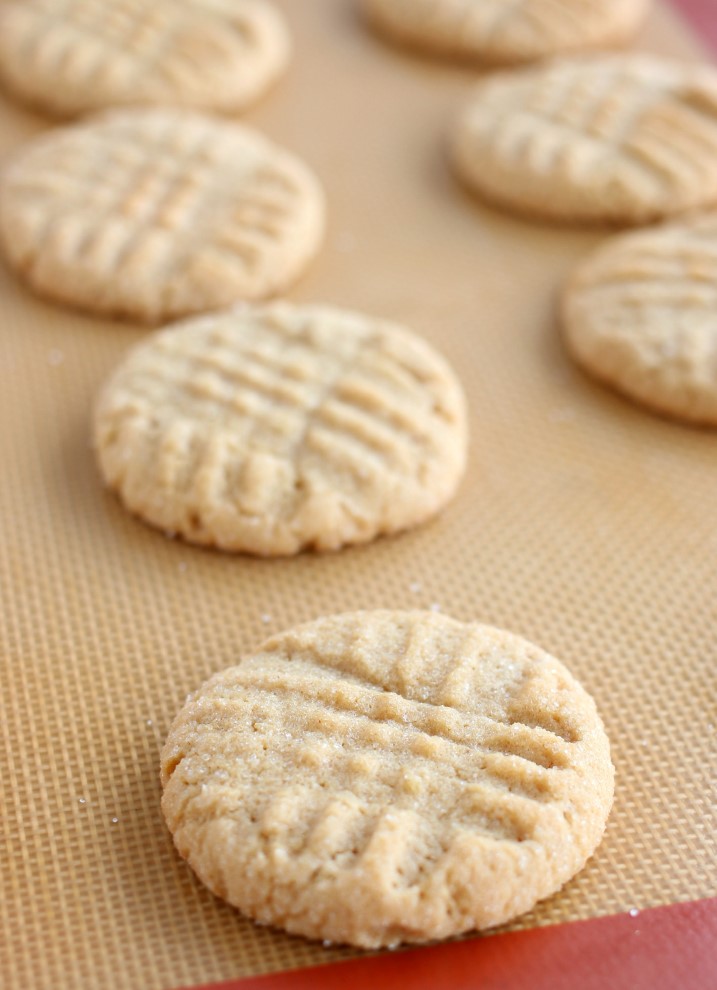 The Best Peanut Butter Cookies Recipe
I call this the best peanut butter cookies recipe for a reason.  Once you taste these delicious cookies packed with yummy peanut butter flavor, you'll wonder how you ever baked peanut butter cookies any other way.
In my opinion, there's almost nothing better than a warm, soft cookie.  This classic peanut butter cookies recipe is always an instant hit when I bake them.  Pair that with the fact that they're simple to make with only 10 ingredients, I have no doubt that they'll become a go-to dessert for you too.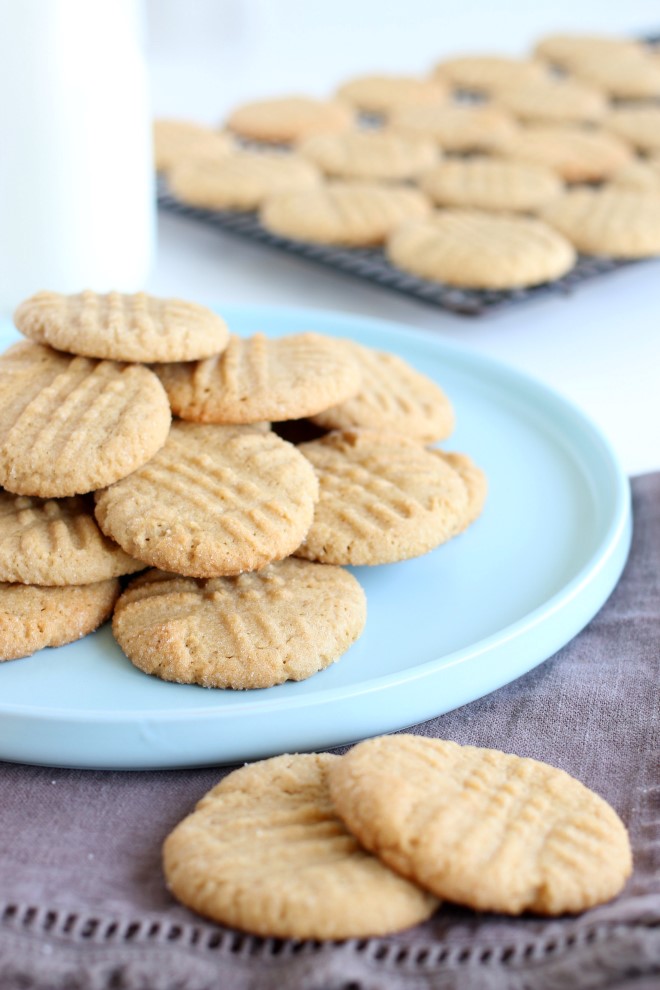 How to Make Peanut Butter Cookies
This recipe calls for simple ingredients that you likely already have in your refrigerator or pantry.  
First, get a large mixing bowl and combine the peanut butter, butter, and brown sugar until they're a creamy consistency. Next, add the milk and vanilla and eggs.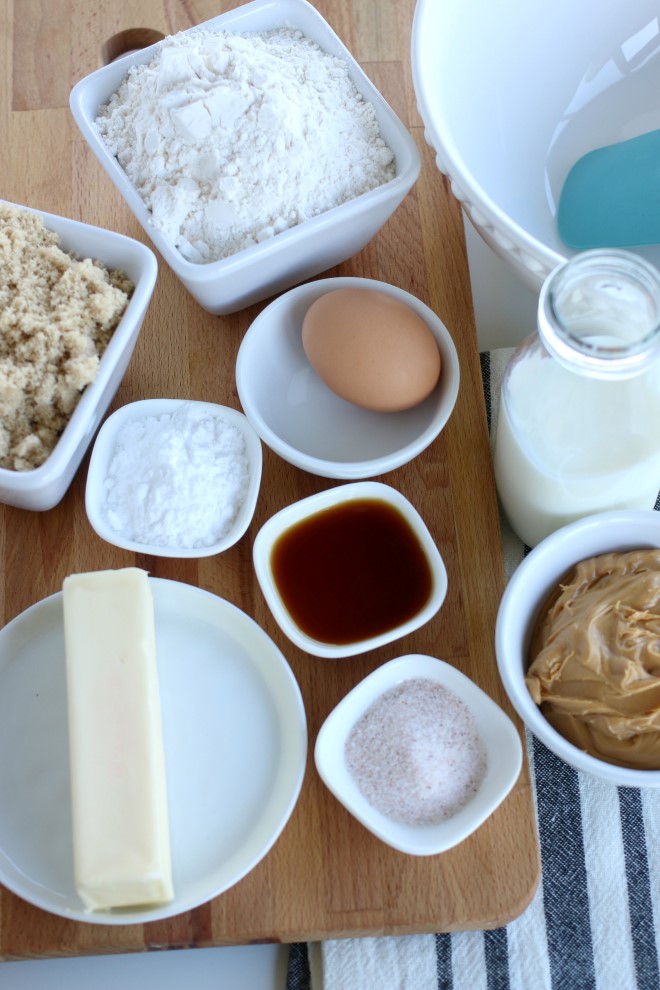 In a separate bowl, whisk together your dry ingredients – flour, salt, and baking soda. Now you will start slowly adding your dry ingredients to your wet ingredients being sure to mix them together thoroughly.
Once everything is combined, you can complete the optional step of chilling your dough. Place the dough in a container and cover it with plastic wrap so it can chill for a minimum of 2 hours.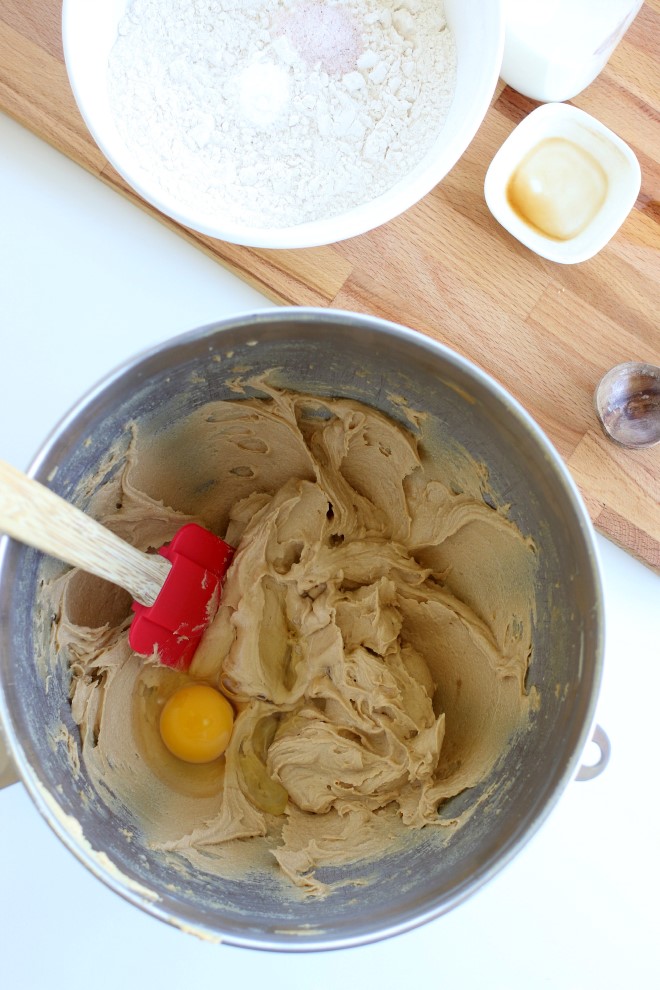 Now, preheat the oven to 350 degrees, use a cookie scoop and roll your dough into balls. Next, roll each ball in sugar and place it on a cookie sheet. Get a fork, dip it in water, and make a traditional criss-cross design on each cookie.  Some people dip their fork in flour instead of water. Use whichever you prefer.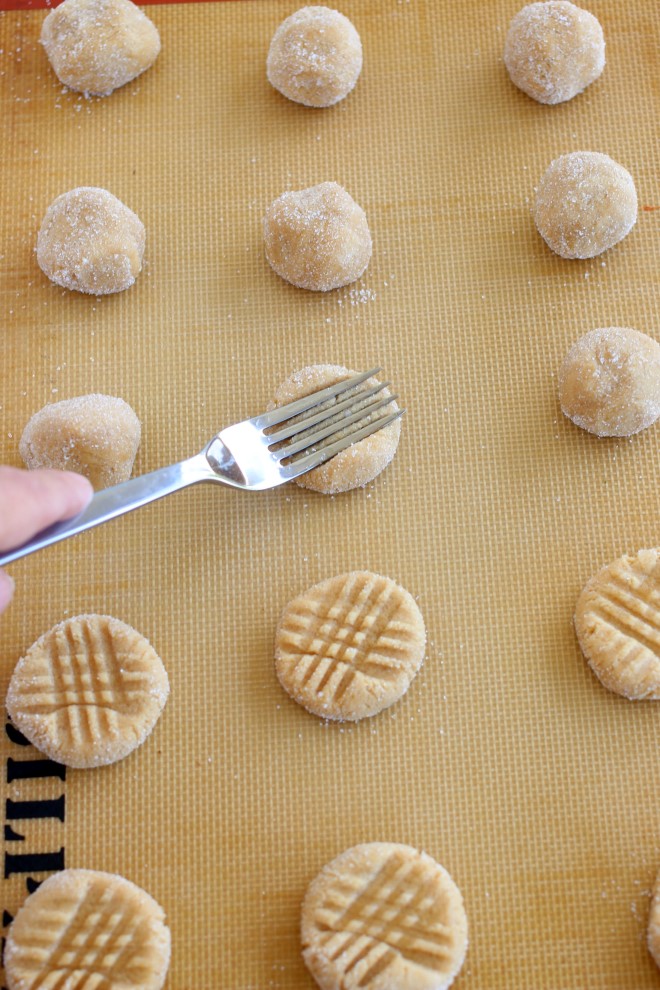 Your cookies are now ready to go in the oven.  You want to bake them for 7-9 minutes opting for a shorter time if you prefer soft cookies.  When they're done, place them on a cooling rack and store them in an airtight container, so they stay fresh. There you have it! Super soft and tasty peanut butter cookies.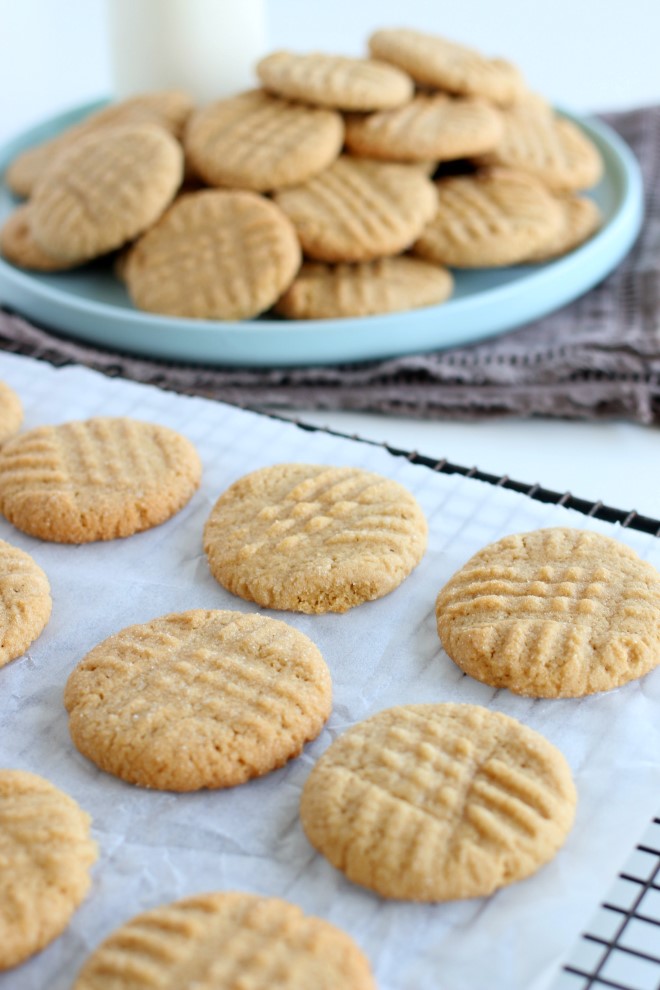 What Kind of Peanut Butter Should I Use?
I recommend any peanut butter that's very creamy, though some people prefer crunchy peanut butter.  So, it's really all about your preference.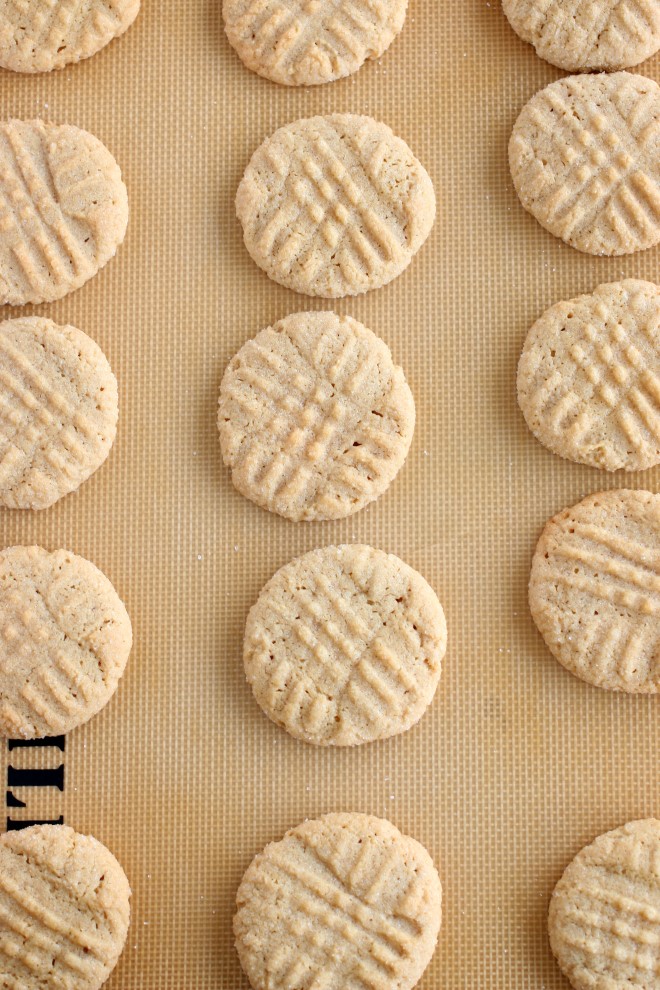 If you use a natural peanut butter where the oil separates, be sure to thoroughly mix the oil and peanut butter together before adding it to the mixture.
If you have nut allergies or prefer to skip peanut butter from time to time, you can also substitute your favorite nut butter in this recipe.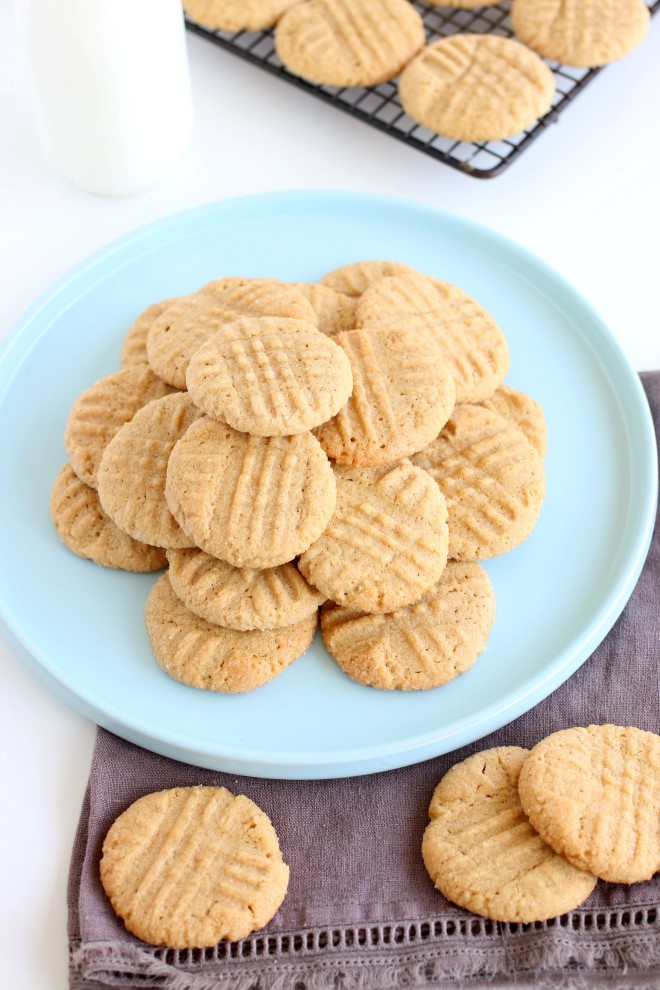 Should I let my peanut butter cookie dough chill?
The benefit to chilling your cookie dough is it allows the dough to harden a bit.  The mixture is very creamy initially, and when the dough is too soft, it can be more challenging to create a cookie that sets well without running all over your cookie sheet.
Ultimately though, it's an optional step.  I personally believe the wait is well worth it.  But, whether you're short on time or your craving just can't wait, you'll still have delicious peanut butter cookies if you bypass this step.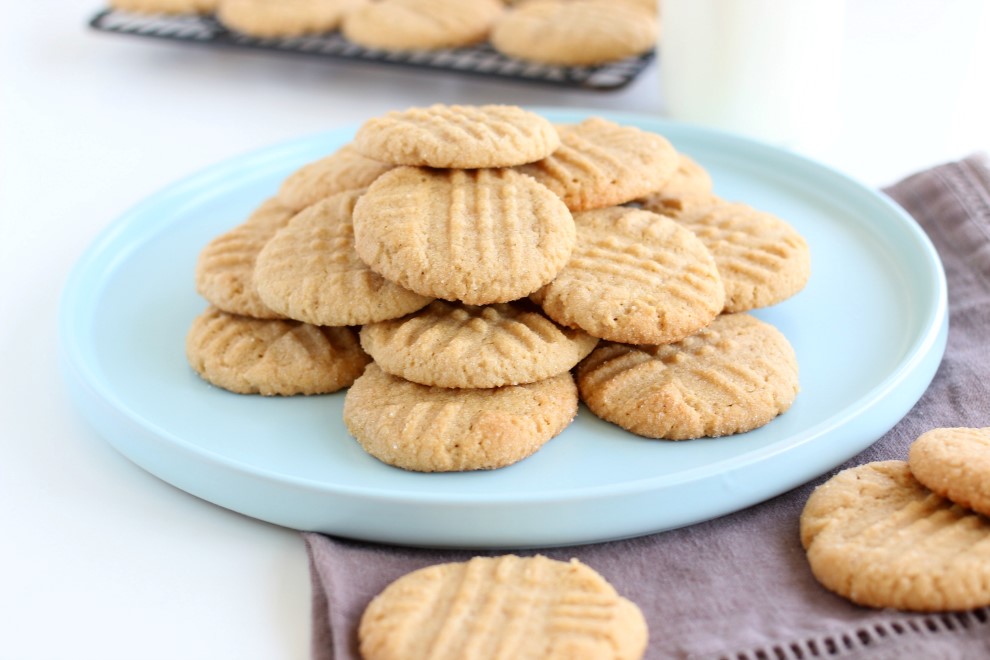 Here are some other classic, family favorite cookie recipes you will love:
The best chocolate chip cookie recipe – this is an old, old recipe on my site, but so, so good!
Molasses Crinkle Cookies – an old fashioned cookie jar favorite
The best brown butter oatmeal chocolate chip cookies – Brown butter takes ordinary oatmeal cookies and makes them amazing.
Texas Cowboy Cookies from the Food Charlatan
White Chocolate Macadamia Nut Cookies from The Chunky Chef
The Best Peanut Butter Cookie Recipe
This Peanut Butter Cookie recipe is the best for many reasons. An easy classic cookie recipe for every recipe box. Packed with peanut butter flavor.
Ingredients
● ¾ cup Peanut Butter

creamy

● ½ cup Butter

unsalted, melted

● 1 ¼ cup Brown Sugar

● 3 tablespoons Milk

● 1 tablespoon Vanilla

● 1 Egg

room temperature

● 1 ¾ cup all purpose Flour

● ¾ teaspoon Salt

● ¾ teaspoon Baking Soda

● granulated sugar

for rolling the cookies in
Instructions
In large mixing bowl, cream Peanut Butter, Butter and Brown Sugar until smooth

Add Milk and Vanilla, mix in completely

Add egg, mix in completely

Whisk together dry ingredients

Gradually add dry ingredients to wet ingredients, beating well after each addition

Place cookie dough in small bowl and cover with plastic.

Chill for at least 2 hours - overnight is fine

Preheat oven to 350 degrees F

Using a cookie dough divide batter and roll into balls.

Roll each ball in sugar, coating completely on all sides

Place on cookie sheet

Using a fork dipped in water, make a criss-cross on cookie, flattening slightly

Bake at 350 degrees F for 7-9 minutes or until golden brown

Remove from oven and transfer onto cooling rack

Store in airtight container
Nutrition
Serving:
1
cookie
·
Calories:
108
kcal
·
Carbohydrates:
13
g
·
Protein:
2
g
·
Fat:
6
g
·
Saturated Fat:
2
g
·
Polyunsaturated Fat:
3
g
·
Cholesterol:
12
mg
·
Sodium:
103
mg
·
Sugar:
7
g
If you love these peanut butter cookies, you'll also love my peanut butter chocolate chip cookies and if you're in a hurry, check out my no bake peanut butter cookie recipe.