The Famous Soft Glazed Pumpkin Cookies that were our favorite growing up. They still get compliments wherever I take them.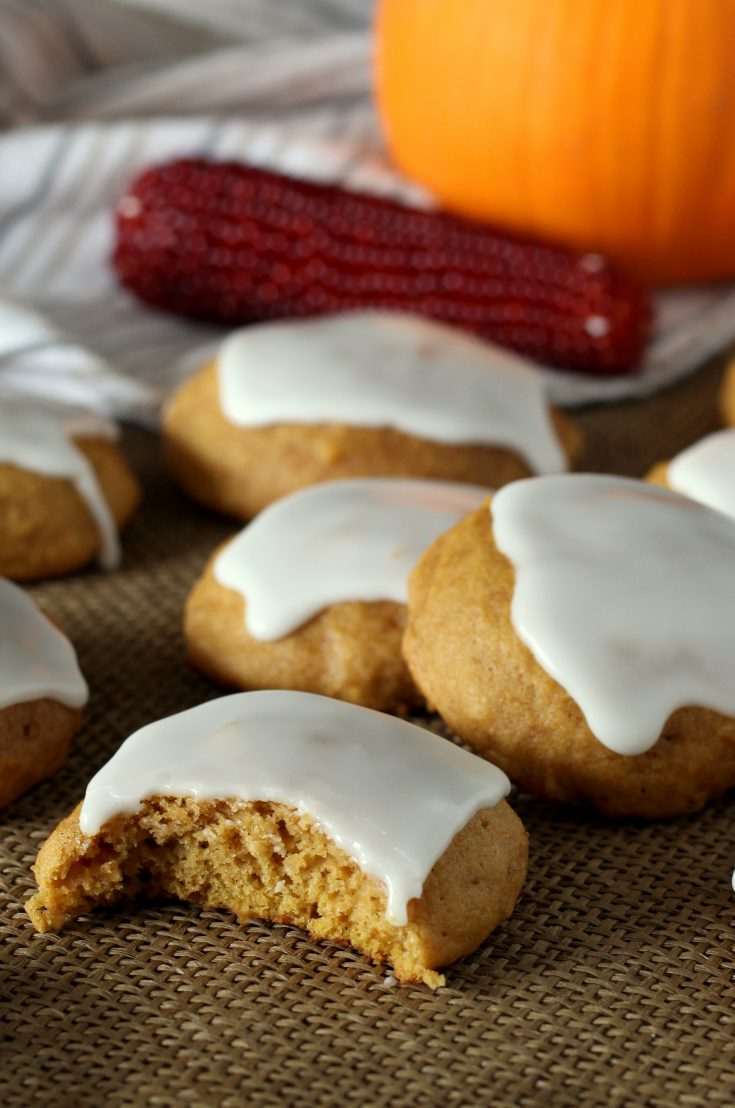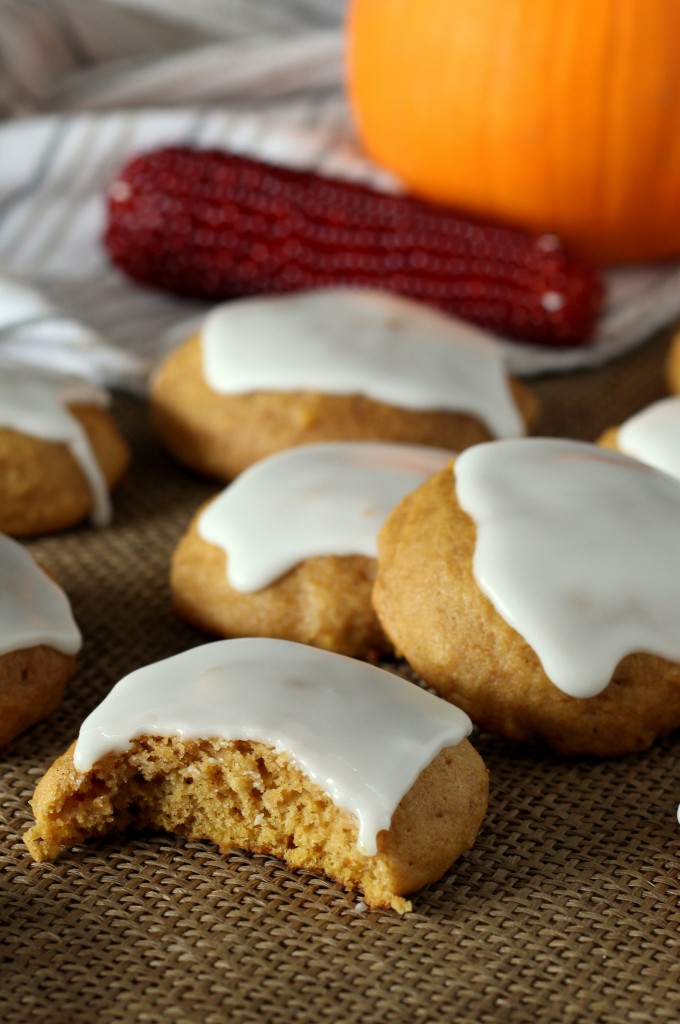 Earlier this week, I talked about all the ham sandwiches we ate during harvest growing up and mentioned that meals to the field also required cookies. These glazed pumpkin cookies were one of our favorites. The recipe makes a huge batch and I can remember it seemed to take all afternoon to bake and frost them all. I also remember eating several before they were even frosted.
In reality, these cookies are extremely quick to make, because unlike a lot of other cookie recipes, these don't require any chilling time. You can go from mixing all the ingredients, to scooping out the dough onto cookie sheets in a matter of minutes.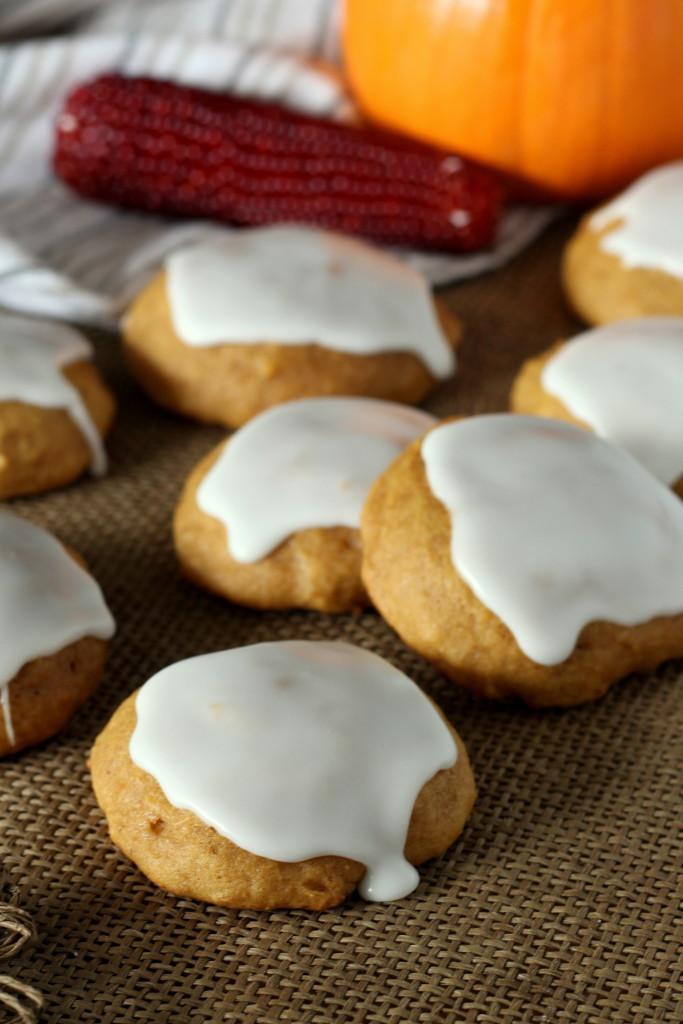 They are a staple cookie in the fall rotation. I think I've probably made a batch every fall since I've been married. To this day, wherever I take these cookies, people love them. They are a soft cookie, similar to the big, thick sugar cookies.
The recipe makes close to six dozen cookies and thankfully, they freeze well frosted or not. I remember sneaking cookies out of the freezer when I was little too. They taste just as good frozen too. Or maybe that's what I told myself, because putting them in the microwave for a few seconds would have alerted mom to the fact that a cookie thief was on the loose.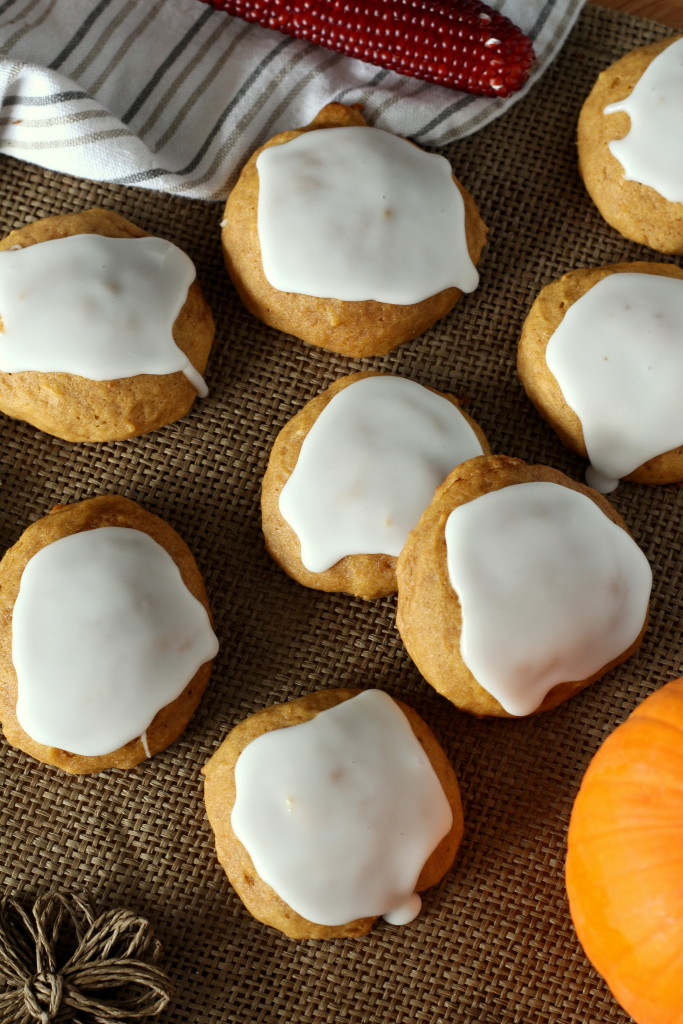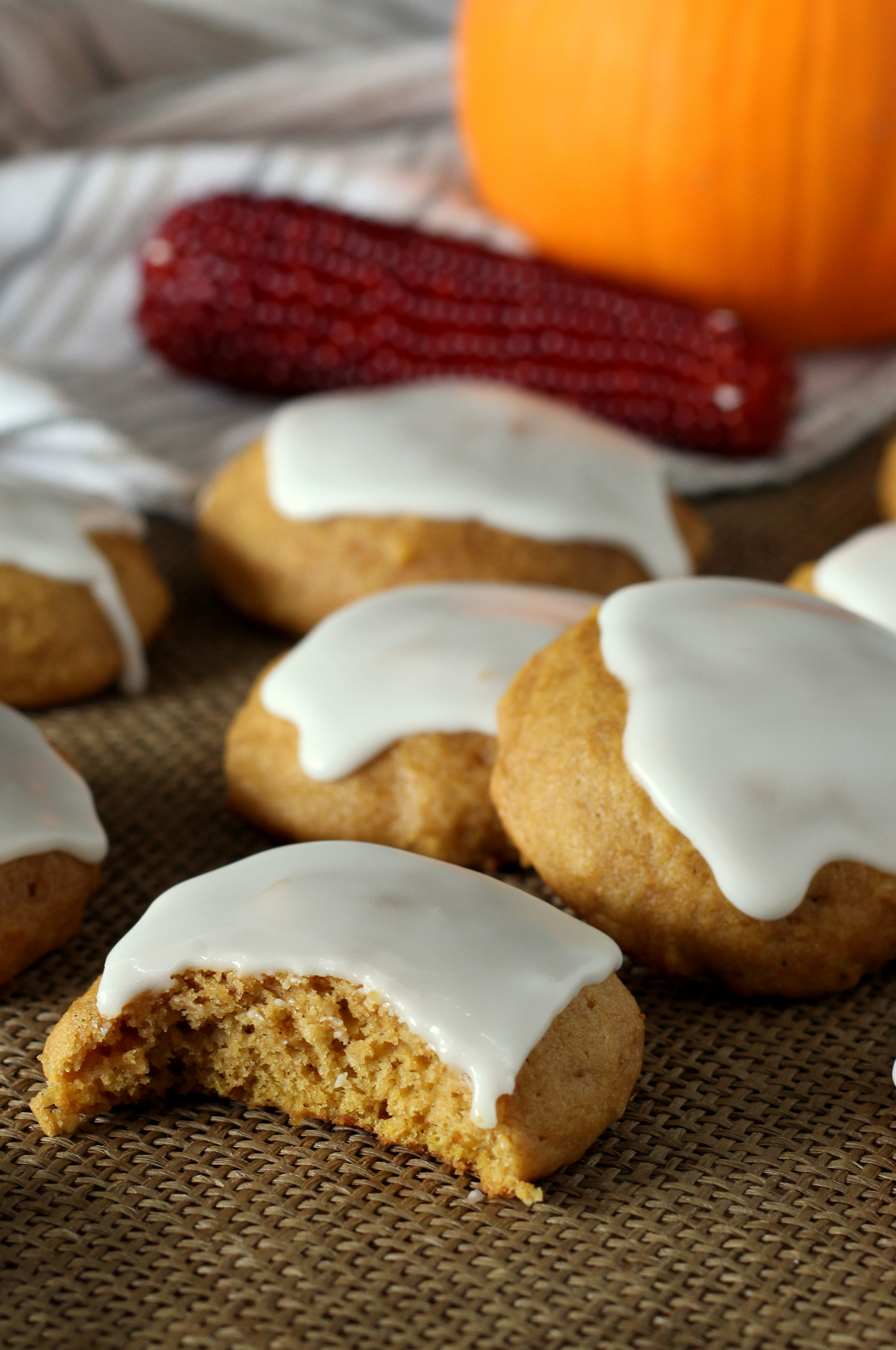 Famous Soft Glazed Pumpkin Cookies
The Famous Soft Glazed Pumpkin Cookies that get compliments wherever I take them. A quick and easy pumpkin cookie recipe.
Ingredients
For the Cookies
1

cup

butter

softened

2

cups

white sugar

3/4

cup

brown sugar

2

eggs

2

cups

solid pack pumpkin

1

tsp

vanilla

4

and 3/4 cup all purpose flour

2

tsp

baking powder

2

tsp

baking soda

1

and 1/2 tsp cinnamon

1

tsp

salt
For the Glaze
3

cups

of powdered sugar

4-8

tablespoons

of milk
Instructions
In a large bowl, beat together butter and sugars until well creamed. Beat in eggs, pumpkin and vanilla. In a separate bowl, mix together the flour, baking powder, baking soda, cinnamon and salt.

Add dry ingredients to the wet and stir until combined.

Preheat oven to 350 F. Drop dough by rounded tablespoons onto cookie sheets. Bake for 13-14 minutes or until edges are slightly browned. Do not over bake. Let cool completely.

To make the glaze, stir together the powdered sugar and enough milk to make a runny, but still spreadable consistency. Spread each cooled cookie with glaze
Nutrition
Some other delicious sounding pumpkin cookie recipes from around the web.
Pumpkin Spice Molasses Cookies from the Pretty Bee
Pumpkin Cookies with Brown Sugar Frosting from Creme de la Crumb
Chewy Cinnamon Chip Pumpkin Cookies from Baker by Nature
Another variation on these soft pumpkin cookies is this Toffee Version with Brown Butter Glaze