This White Chocolate Peppermint Popcorn is super easy to make and everyone will be wanting more! Treat your neighbors to this delicious treat.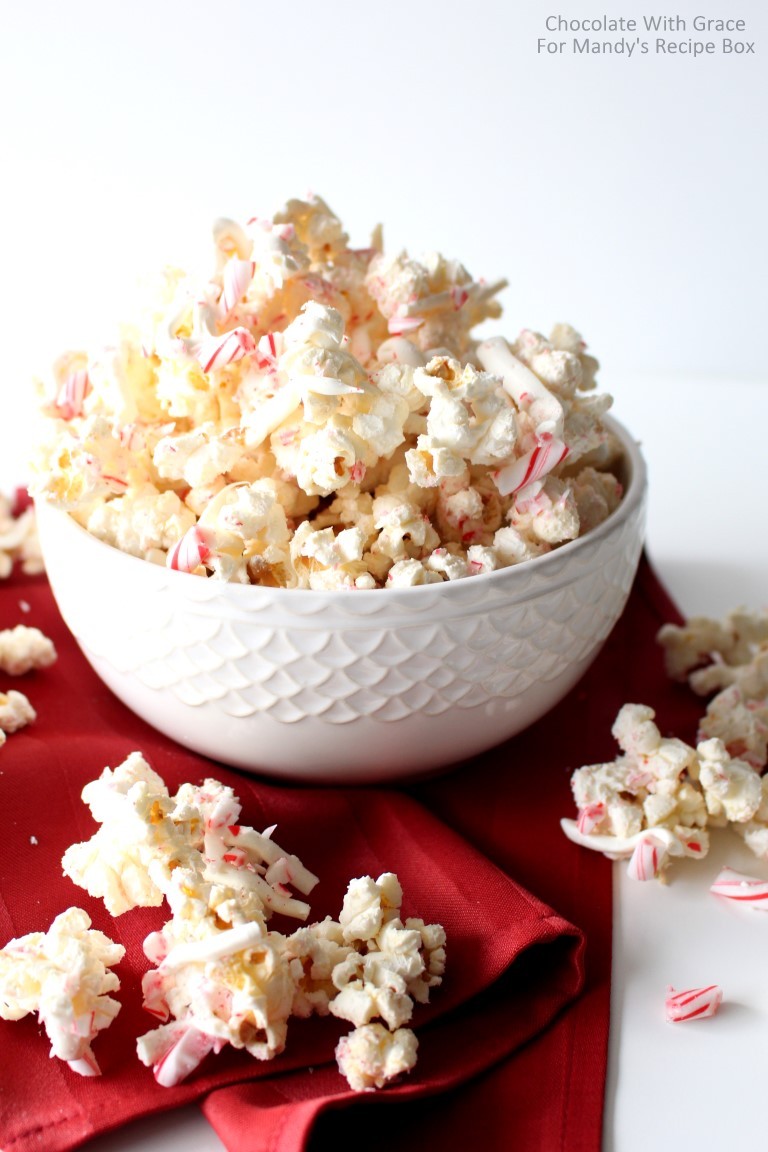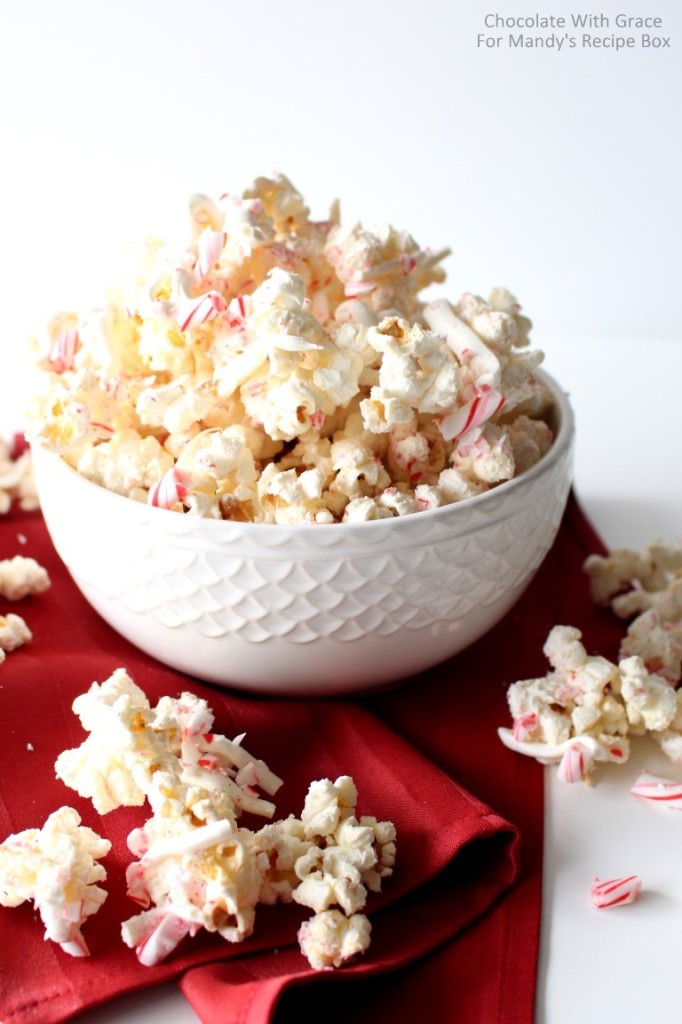 Ready for peppermint? Here is my first peppermint recipe of the season. (There's a lot more coming; I'm currently experimenting with peppermint ice cream.)
Now that Thanksgiving is over, I'm not wasting any time in pulling out the peppermint, gingerbread and all the sweet goodies that go with the season. Christmas is probably my favorite time of year to be in the kitchen; there are just so many cute and delicious treats to make!
Although all of the dirty dishes that go along with all that exciting baking are not quite so fun. Frosted Christmas cut-out cookies are my favorite thing to bake, although my family also loves Buckeyes (or peanut butter balls if your not a native Ohioan!)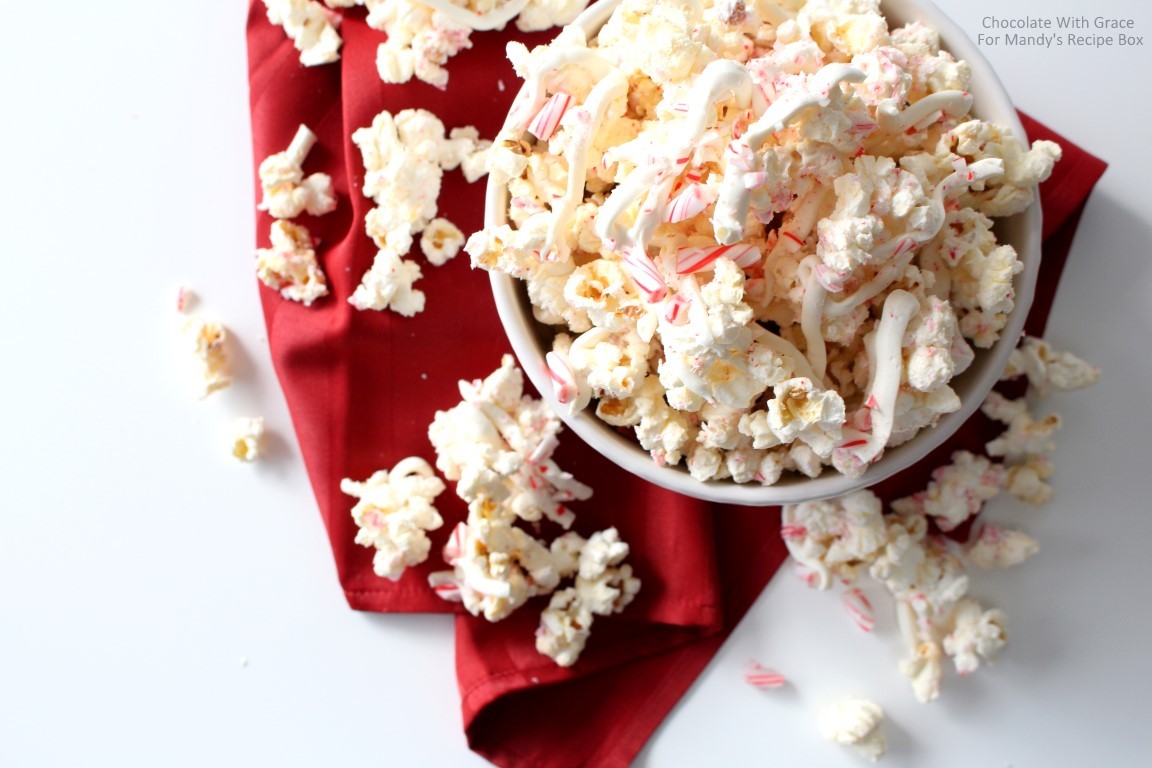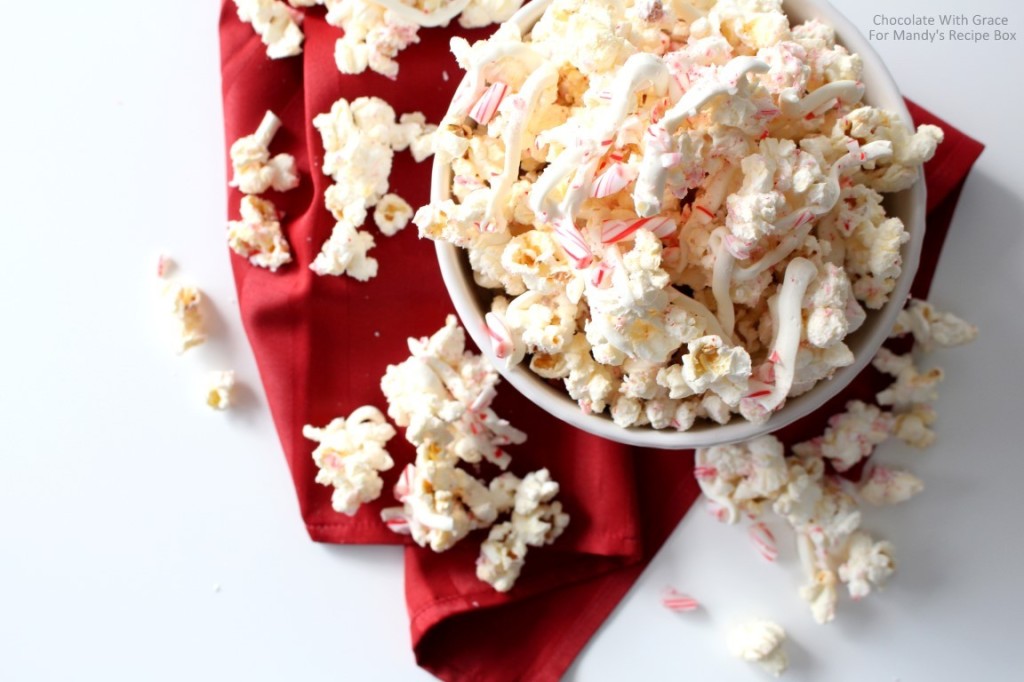 This White Chocolate Peppermint Popcorn is super easy to make, however, and only requires a handful of dishes and 15 minutes of time. This is a plus, because it's super addictive and you will probably need to make about 5 batches (I almost ate this whole batch myself!).
This popcorn would also make a great gift for friends or neighbors. If you are looking for another easy, amazing popcorn recipe, check out my Microwave Salted Caramel Popcorn! It's almost as easy as this white chocolate peppermint popcorn.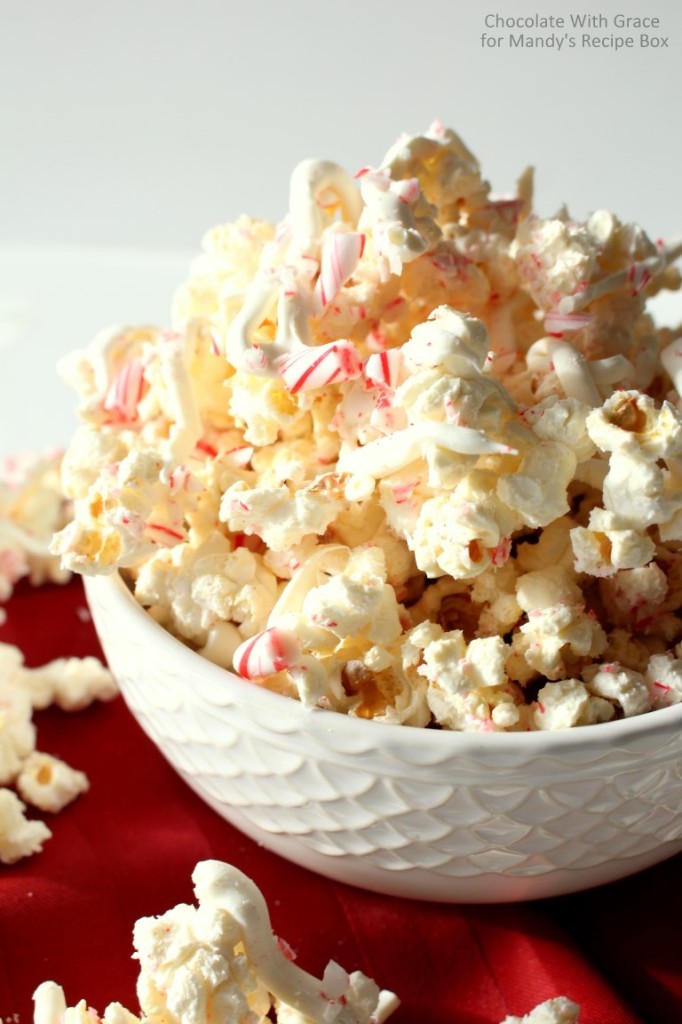 White Chocolate Peppermint Popcorn Recipe
10 cups popcorn, popped
1 cup white chocolate chips
¾ cup finely ground candy canes or peppermint candy
additional white chocolate for drizzling
Dump the popcorn into an extra large bowl.
Melt the white chocolate in the microwave safe bowl, stirring every 10 seconds.
Drizzle the popcorn with with melted chocolate and sprinkle with crushed candy canes and toss until well coated.
Spread on a greased cookie sheet to harden; drizzle with more melted white chocolate and sprinkle with additional candy cane bits if desired.
{This recipe was originally shared 12/5/14 as a guest post on Mandy's Recipe Box.}