An Italian twist on movie night popcorn. Buttery, salty popcorn, coated with Parmesan cheese and seasoned with basil, garlic, and oregano.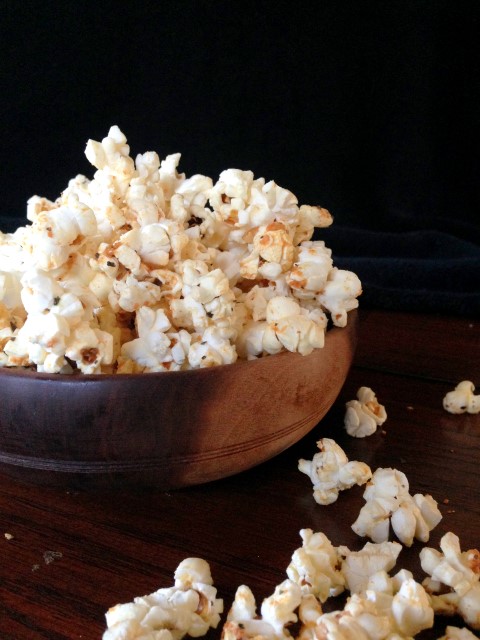 Do you have a Friday night tradition? Is it pizza night? Popcorn and movies? We don't normally have Friday night traditions, but tonight it is rainy and my siblings brought us a DVD to watch.
So tonight we are going to curl up and watch the play and eat this pizza popcorn. I can't wait!
Pizza Popcorn is salty and buttery, just like good popcorn should be, but the Parmesan cheese and spices add a burst of unexpected flavor.
From start to finish it takes less than 20 minutes. This is so very nice, because when the movie is about to start who wants to be slaving in the kitchen whipping up an elaborate snack.
Just pop some popcorn, microwave if you want. Melt some butter, add the seasonings, stir to coat.
Spread it out on a cookie sheet and bake for 12 minutes till crispy.