Homemade yeast donuts are a fun and delicious project. They take some time, but it is so satisfying to bit into a warm homemade donut.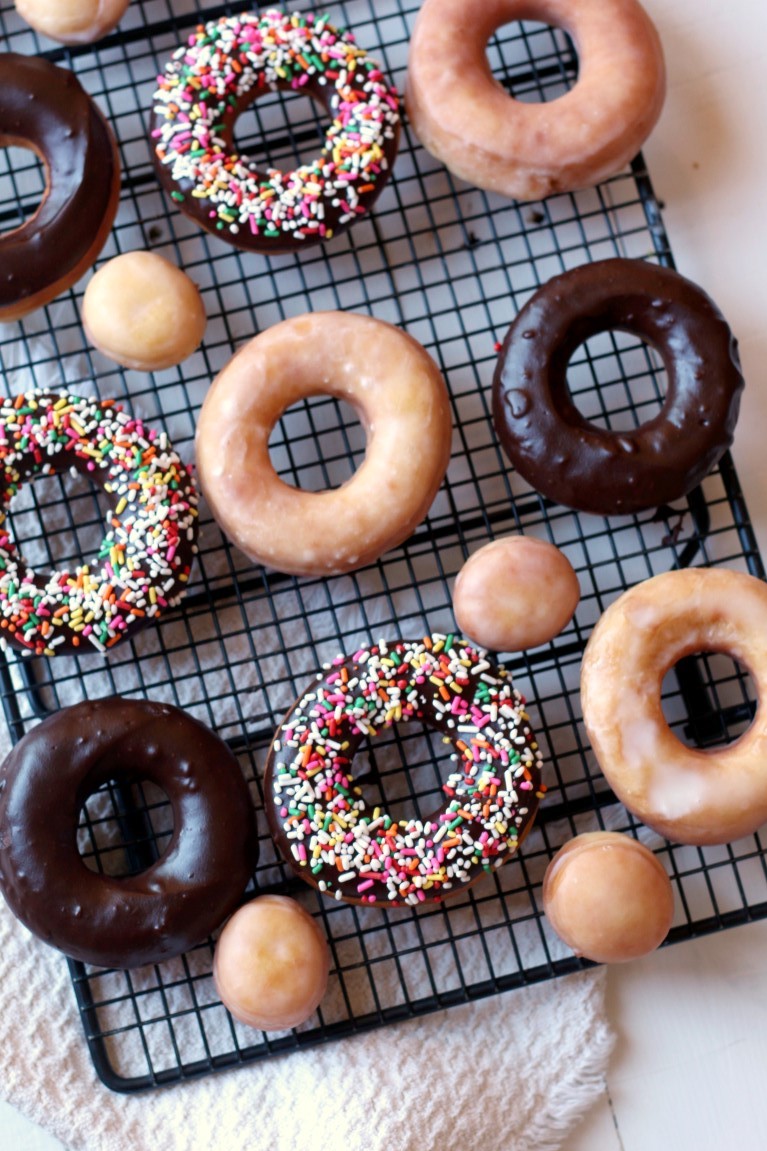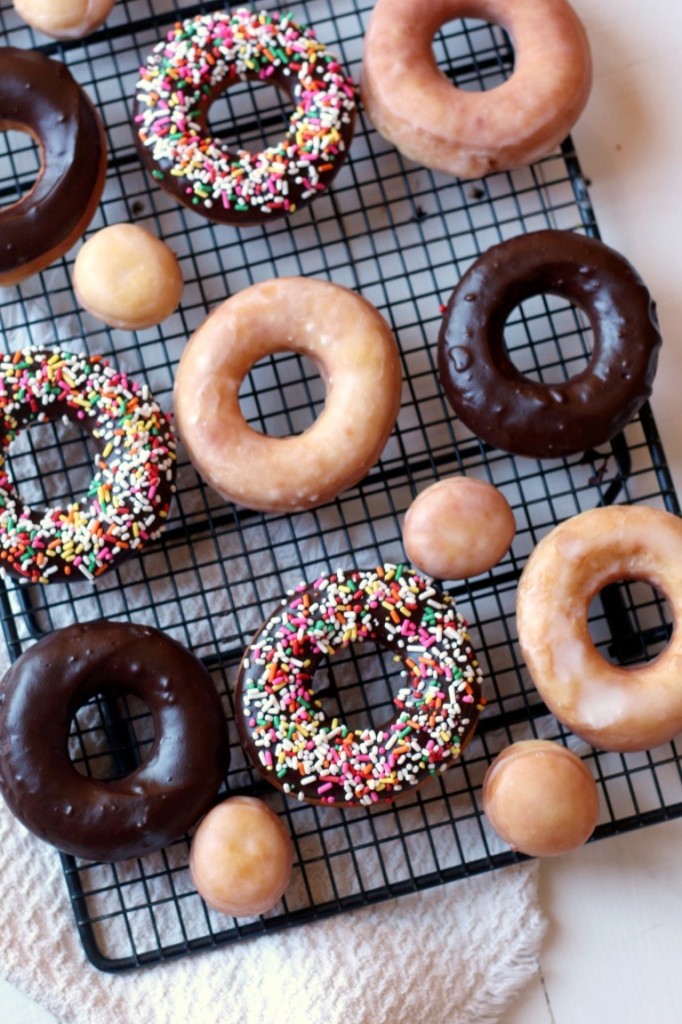 Today is the last recipe using the basic sweet roll dough recipe I posted on Monday. I'm patting myself on the back for 5 posts in one week! This has been months in the making and I'm so excited it's finally live. I had so much fun creating and testing these recipes for you. Would you like to see more weeks of specific content like this one? Maybe a brownie week or a muffin week?
Anyway, back to these donuts. This is kind of a wild card recipe and not my normal. I stay away from frying things like a kid from green veggies. (Sorry for the bad mom comparison, it's my life now.) I think I can thank my mom for my aversion to frying things, she never fried anything that I could remember. This is the first fried recipe on my site. (And might be my be my last, because mom was right, it does make a mess!)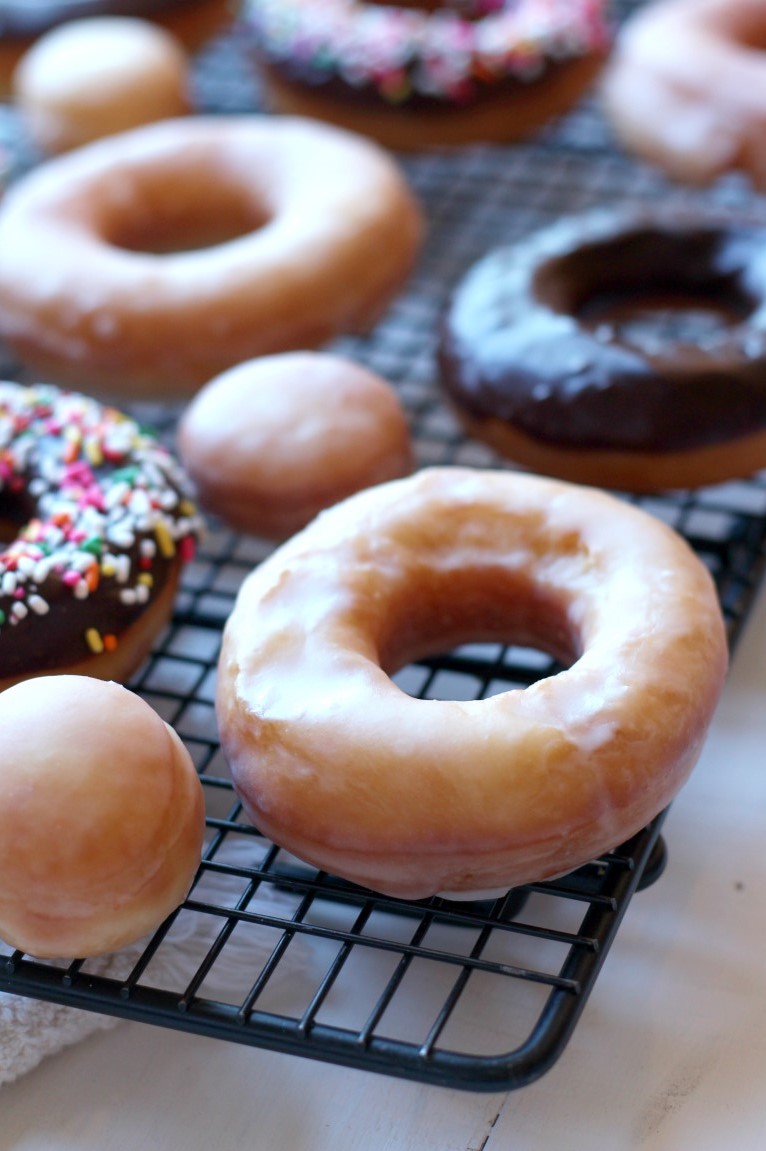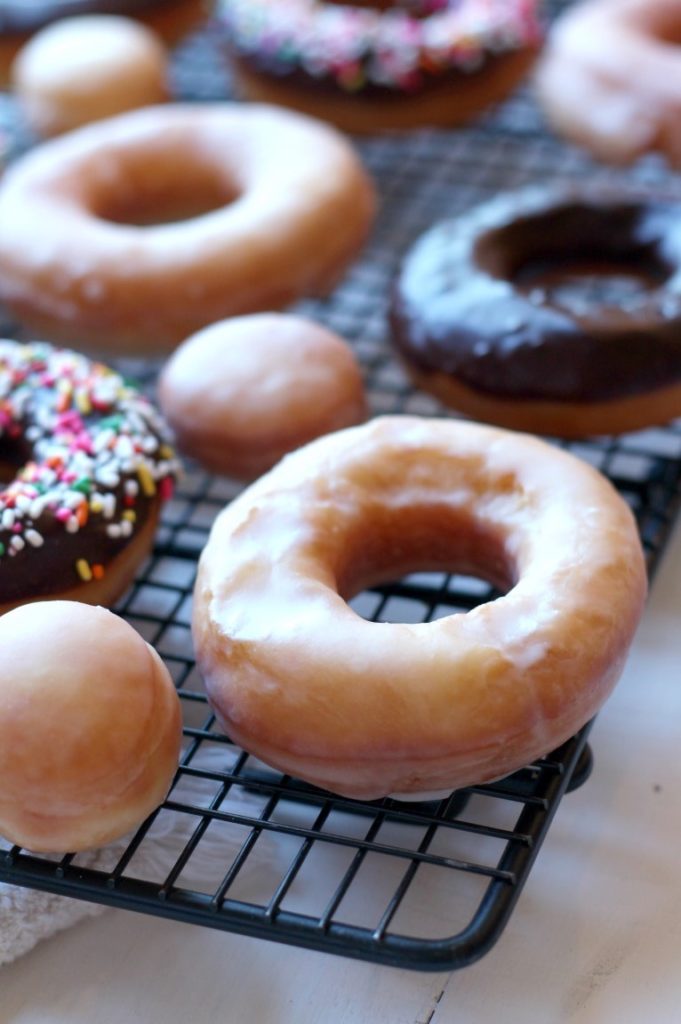 But, I realized that my basic sweet roll dough recipe is very close the dough recipe that the Pioneer Woman uses for her glazed donuts, and I couldn't resist frying up a batch of the dough. I was visiting my family when my sisters and I tried this, so we made the mess in my mom's kitchen after all. Haha. And the donuts disappeared in a few hours so they were a big success.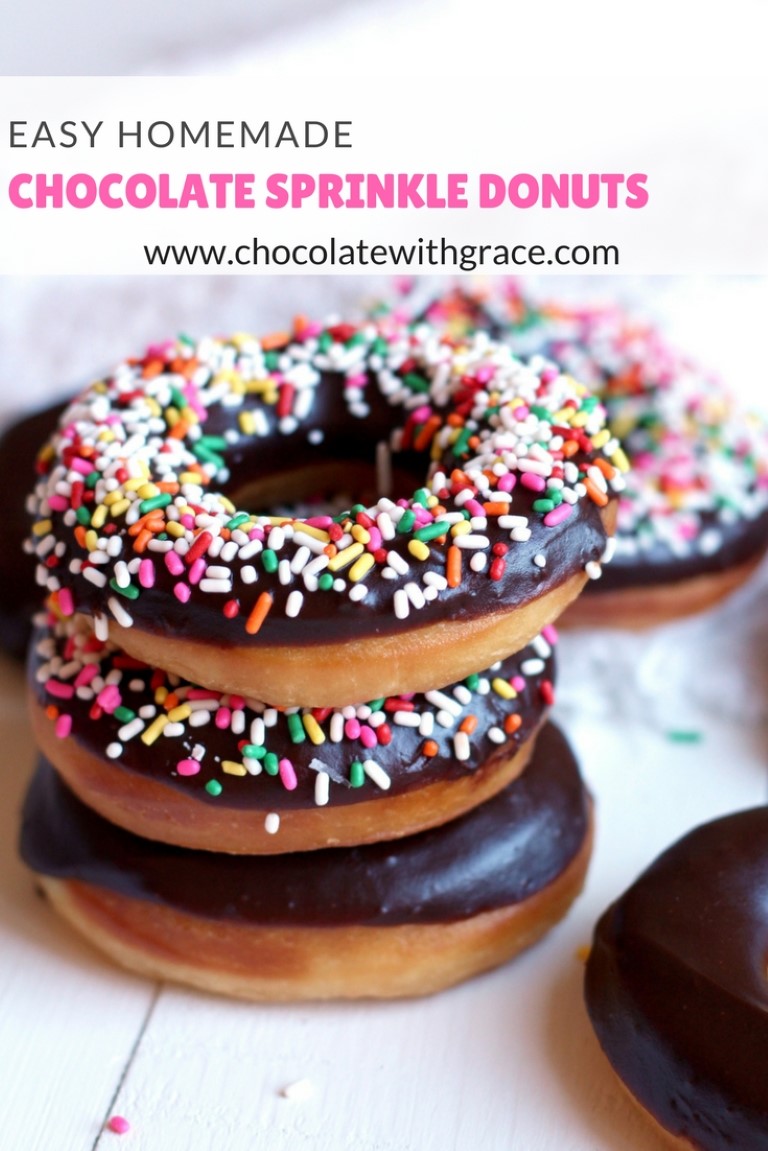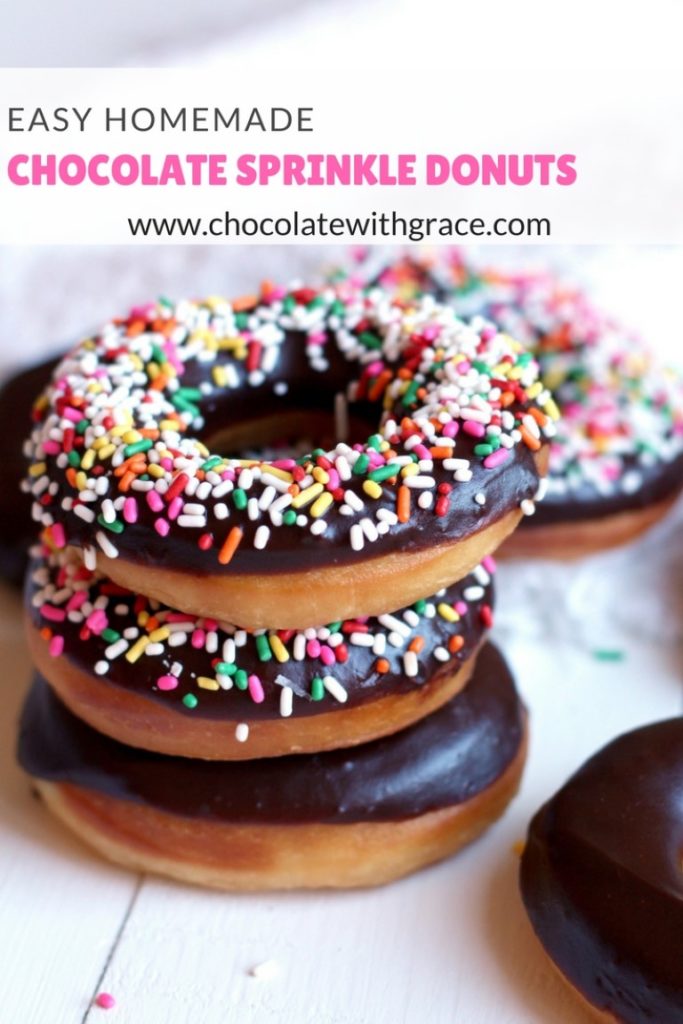 This post isn't so much to share my great expertise in fried donut making, because I've only done it once, but to share that it is possible and delicious. It's a fun project, but it is a project, meaning it will take several hours and make a big mess. Running to the store for donuts is a more effective way to solve a donut craving, but it was a fun project to do with my family.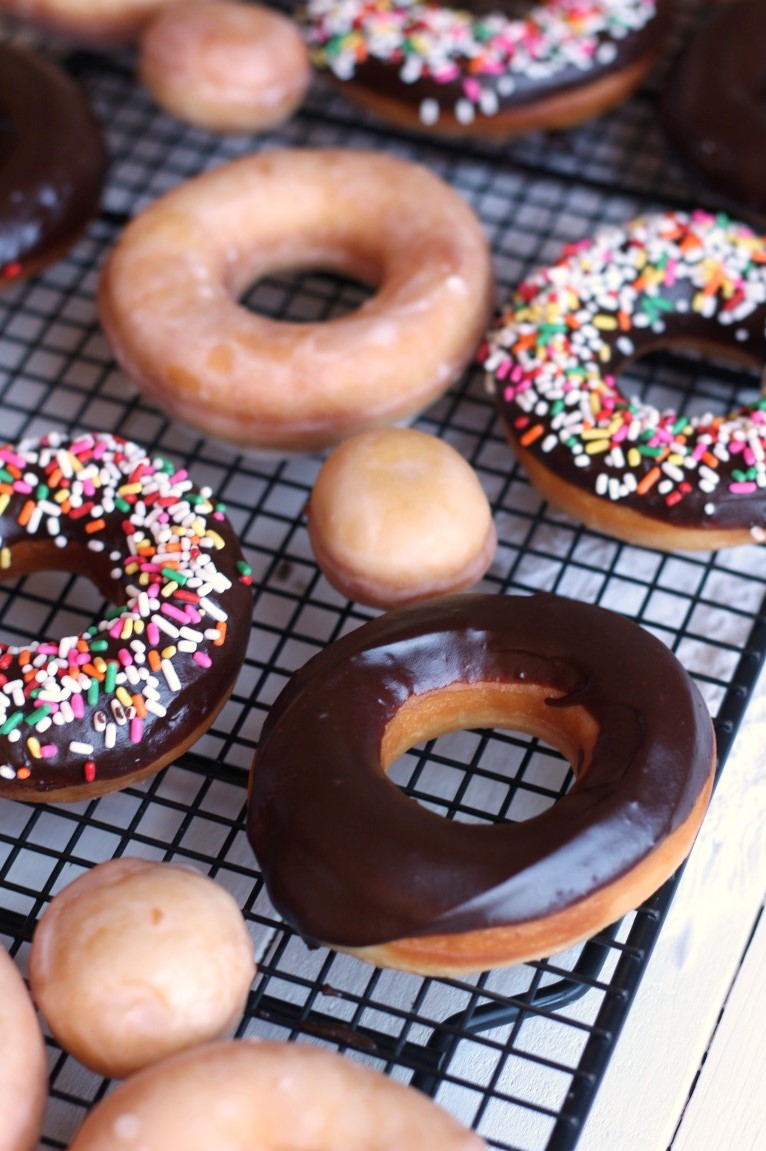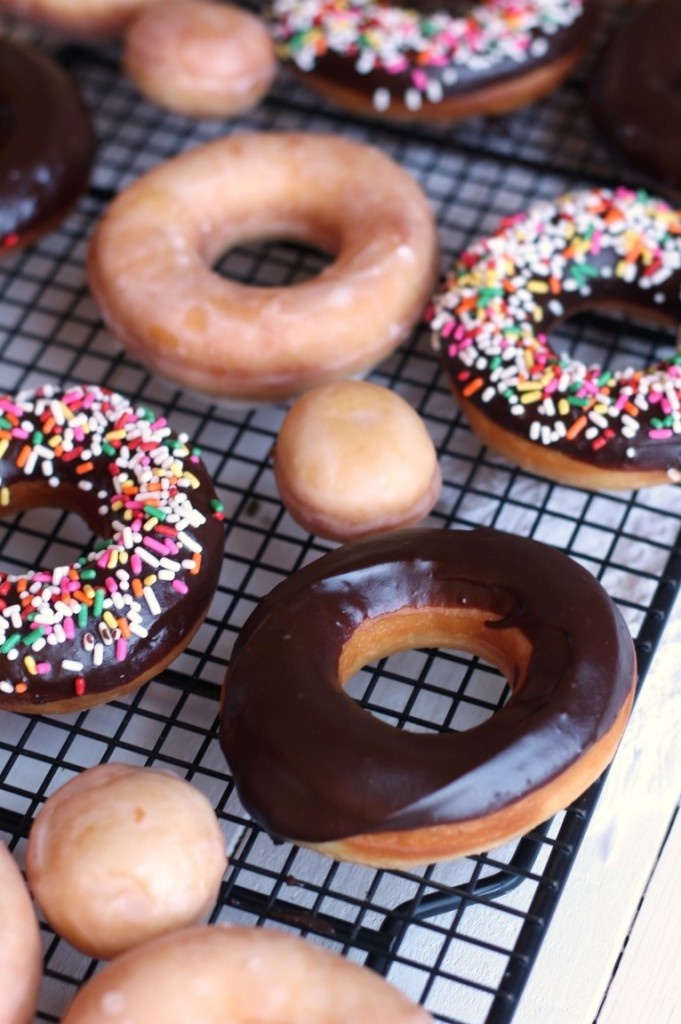 We did learn a thing or two along the way though and I will do it again. Although it might take me a few years to get the courage to create such a big mess. Also, in my opinion, frying isn't something that should be done around small children. It's just too dangerous. I would never have attempted this if I was home myself with them. Just a PSA.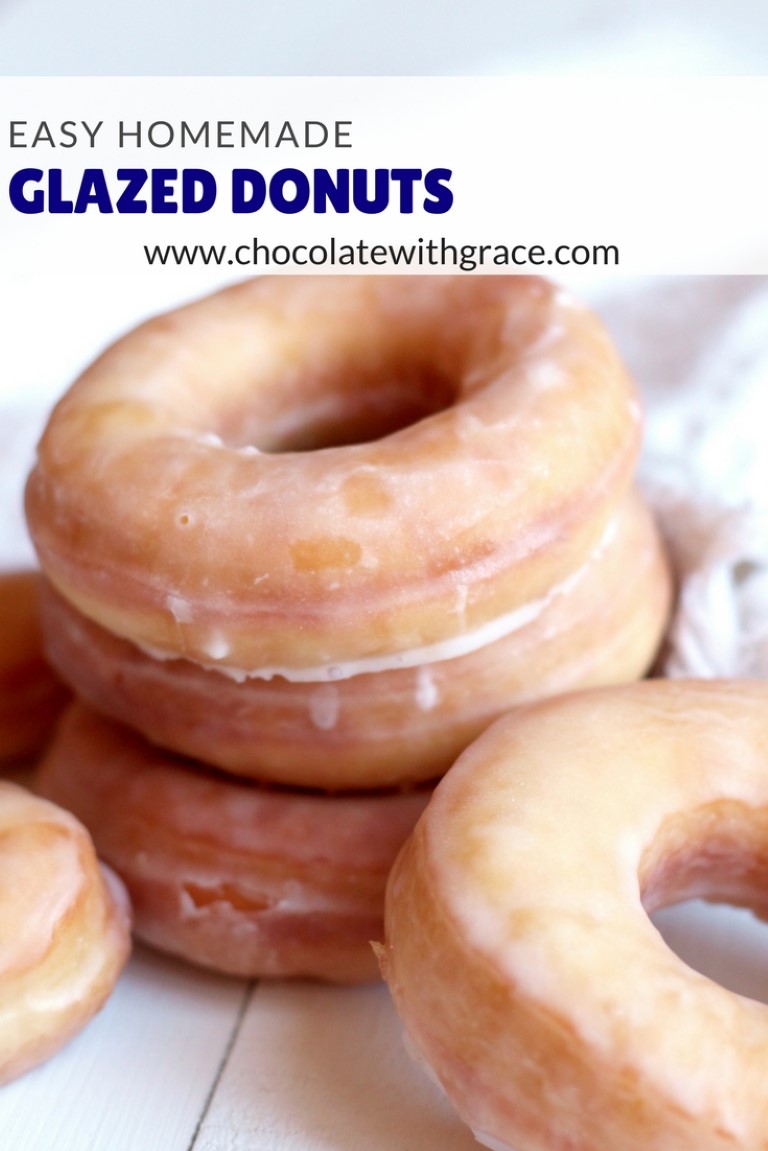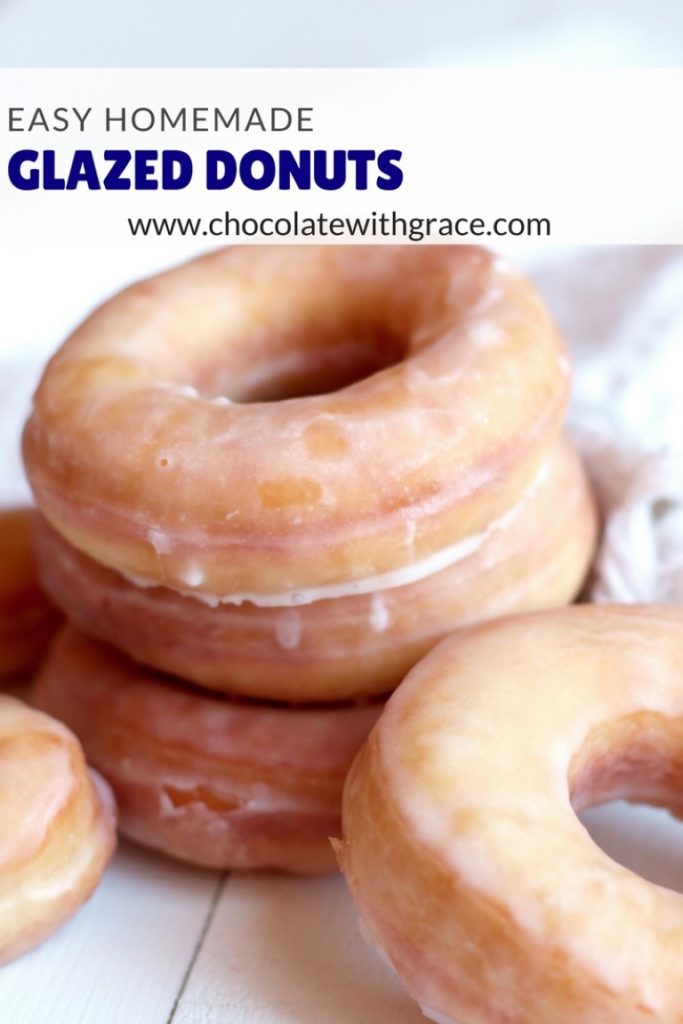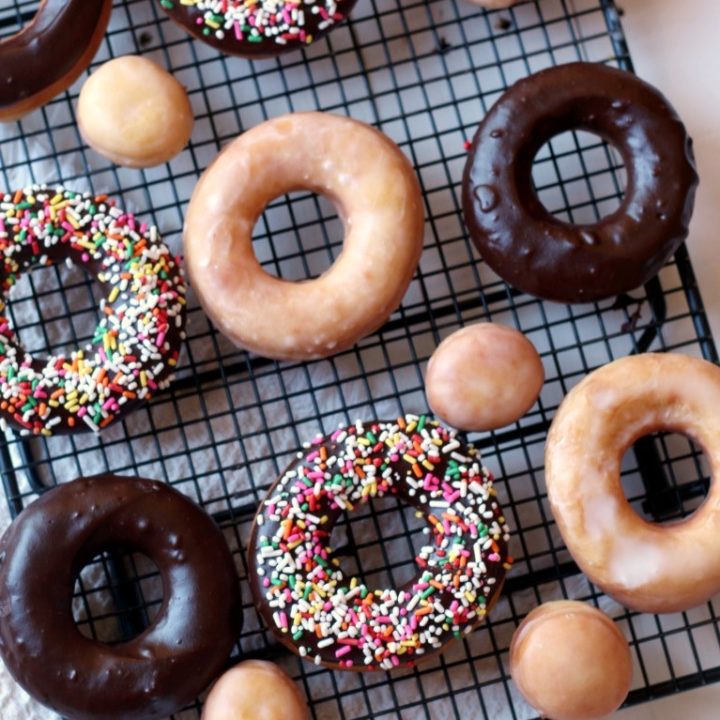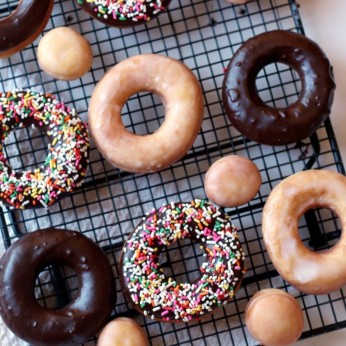 Homemade Yeast Donuts
Homemade yeast donuts are definitely a weekend project, but they are fun and satisfying and delicious!
Ingredients
For the Vanilla Glaze
3

cups

Powdered Sugar

1/2

teaspoon

Salt

1/2

teaspoon

Vanilla

1/2

cup

Milk

more or less to get the right consistency
For the Chocolate Glaze
1/2

cup

semi-sweet chocolate chips

2

Tablespoons

butter

2

teaspoons

corn syrup

2

teaspoons

water

rainbow sprinkles
Instructions
Make a batch of

basic yeast dough

, be sure to read all the tips and tricks in the post for making the dough. Make it and knead it, but do not allow it rise, instead put it in a large greased bowl and refrigerate overnight or at least 8 hours.

In the morning, remove the dough from the fridge and roll out 1/3 inch thick. Cut into 3 inch rounds and then cut a 1 inch round out of the center. Put both the donuts and donut holes on a greased cookie sheet and cover and allow to rise in a warm place until doubled in size and very puffy, 1-2 hours.

Heat the oil in a pot to 375 F. Fry the donuts for 1 minute on each sized until browned. Remove from oil to paper towels to drain off excess oil. The donut holes will only take about half the time to cook. Allow the donuts to cool a bit.

Make the vanilla glaze by combining all of the ingredients until smooth. Adjust the amount of milk to create the right consistency.

Make the chocolate glaze by putting the chocolate chips, butter, corn syrup and water in a small saucepan. Heat over very low heat until melted and smooth. This will make enough chocolate glaze for about 10 donuts. Double it if you would like to do more chocolate.

For vanilla glazed donuts, dunk the entire donut into the glaze. Allow to harden on a wire rack. Dip again for a second coat if desired. (We liked them better with two coats.)

For chocolate glazed donuts, dip the tops of the donuts into the chocolate glaze and then into sprinkles, if desired. We liked the donuts the best with one coat of vanilla glaze and then a coat of chocolate on top. They are best eaten fresh.
Nutrition
Serving:
1
donut
·
Calories:
91
kcal
·
Carbohydrates:
17
g
·
Fat:
3
g
·
Saturated Fat:
1
g
·
Polyunsaturated Fat:
1
g
·
Cholesterol:
3
mg
·
Sodium:
55
mg
·
Sugar:
16
g
Here are some other fun recipes you can make with the same dough.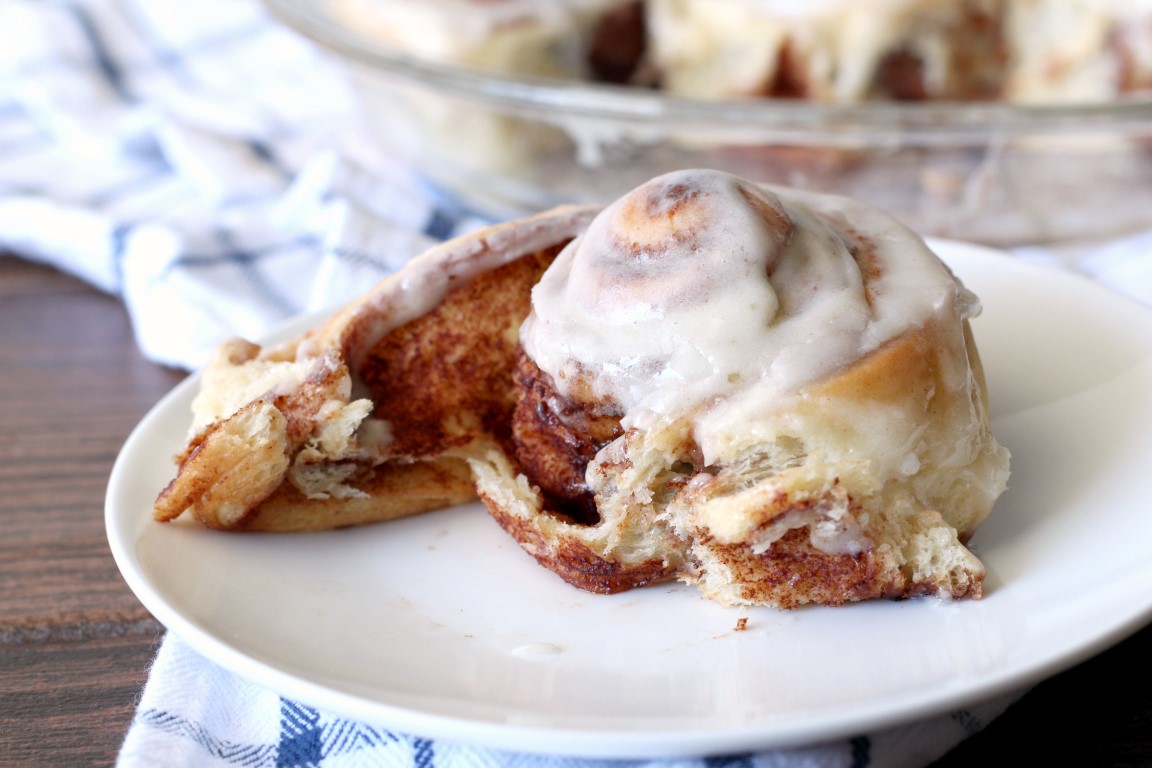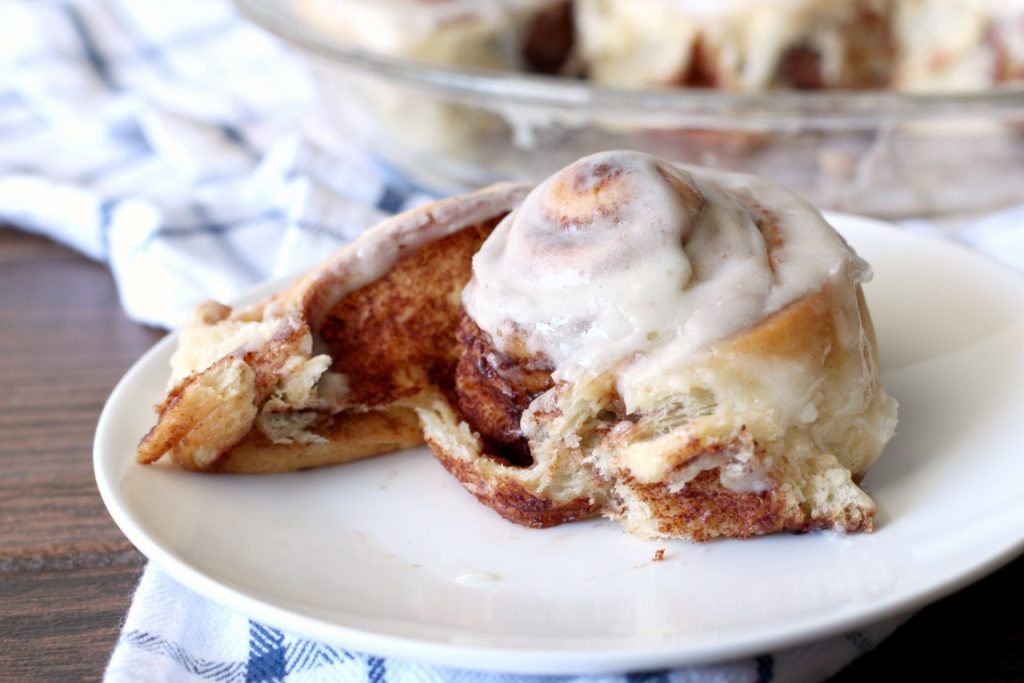 Homemade Monkey Bread from Scratch