Everyone wants a thick, fudgy, chewy brownie. These box-mix style brownies are simple to make requiring only cocoa. Topped with ice cream and hot fudge, this one-bowl recipe will soon become a favorite, easy go-to dessert.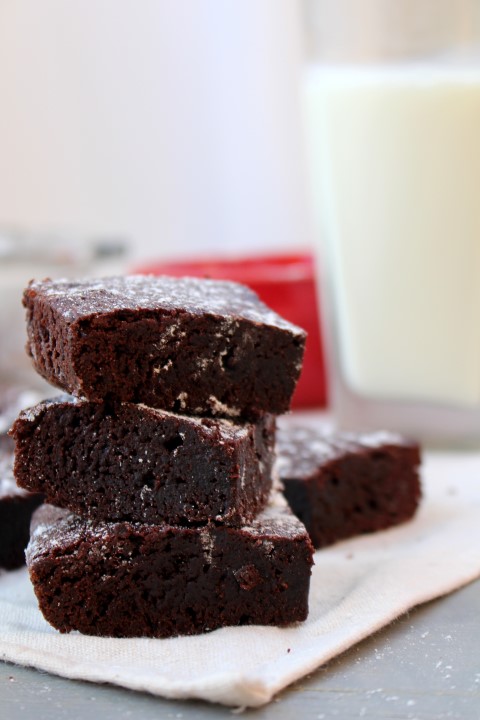 Everyone wants a box-mix style brownie, with their thick chewy texture and rich chocolate taste. Let's face it. The texture is hard to duplicate from scratch at home.
However, I have found a magic secret ingredient that will give these brownies the characteristic chewiness everyone desires. A simple tablespoon and a half of corn syrup will do the trick.
I know, I know, corn syrup is the bane of a healthy diet, but who says brownies are healthy anyway. My theory is, if you're going to splurge, you might as well have the best brownie you can possibly have. You can have a kale salad the next day to make up for it.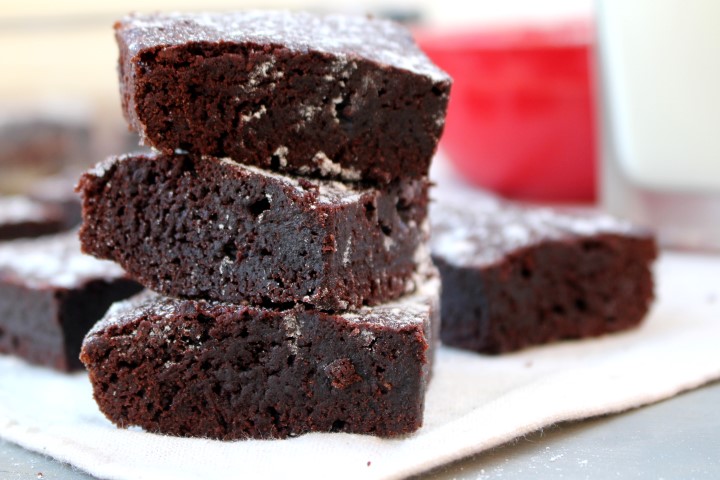 The recipe is simple, both the ingredients and the technique. As I researched brownie recipes and techniques, I preferred to find a recipe that only uses cocoa and not a combination of cocoa and chocolate in a bar form.
Most of the time the only form of chocolate that I have on hand is cocoa, and I don't want to have to run to the grocery store to get bittersweet chocolate before I make brownies every time. I want a go-to recipe I can make in a pinch.
The recipe presented below is a combination of several recipes and techniques I researched and tested. In addition to the magical corn syrup, the recipe also includes a bit of brown sugar which helps the texture and brings a richer taste to the chocolate making them my favorite brownie ever.
What are your must have characteristics for brownies?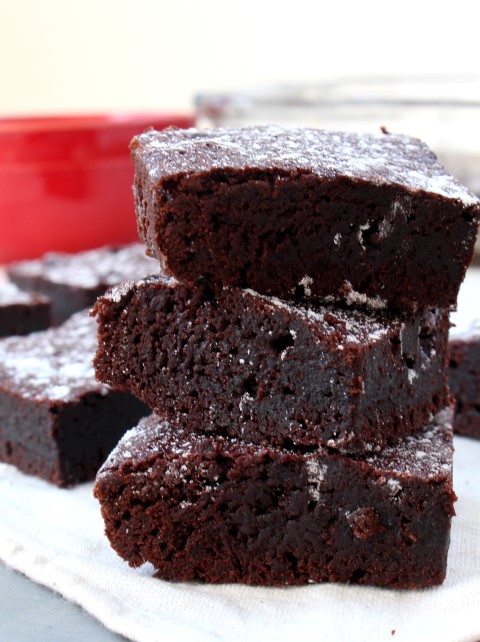 Ingredients
10

T

butter

¾

cup

white sugar

½

cup

brown sugar

1

and ½ T corn syrup

½

tsp

vanilla

2

large eggs

¾

cup

cocoa powder

½

tsp

salt

½

cup

flour
Instructions
Preheat oven to 325 F. Grease and flour a 9 x 9 baking pan.

In a large glass bowl, melt the butter in the microwave. Stir in white sugar, brown sugar and corn syrup.

Beat in eggs and vanilla. Gently stir in cocoa powder, salt and flour.

Bake for 25 for 30 min or until a few crumb cling to an inserted toothpick.

Cool completely before cutting into bars.