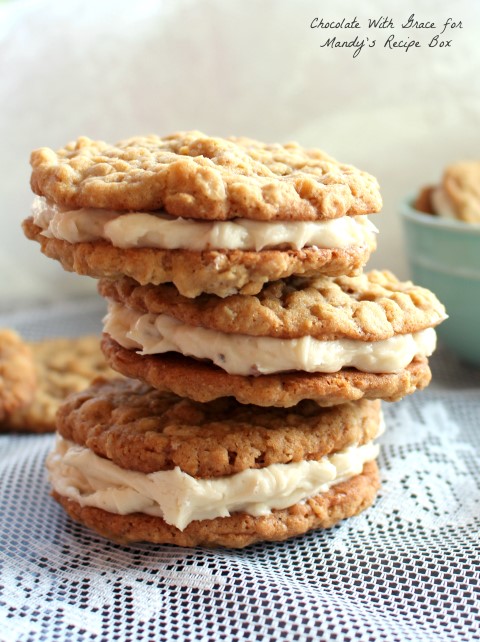 So I have had a couple crazy days. Last weekend, I headed up to nearby Bucks County for the Big Harvest Potluck, which is mini-conference for food bloggers. Actually, it's more of a big happy family event with lots of food, fun and inspiration. Besides all the wonderful friends I made, I came away with some purpose and focus for my blog.
And to say it simply, it's just to be me. Also, to make my blog into what I want it to be, not what other people are telling me it should be. The reason I'm telling you this is because I want to let you know I'm going to ease up a bit. I've doing pretty much three posts every week, but that schedule is draining me and leaving little time for anything else. I also want to concentrate higher quality posts. I only want to give you guys the best of the best.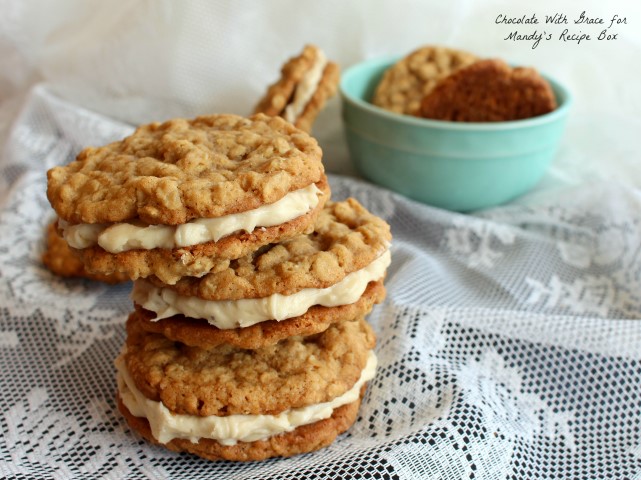 Sorry for the long detour away from the oatmeal cookies, but I wanted to share that with you all. You can find the recipe for these Oatmeal Cookies with Maple Buttercream on Mandy's Recipe Box today so head over to her blog to get the recipe.

A traditional oatmeal cookie filled with a buttery, fluffy maple buttercream.