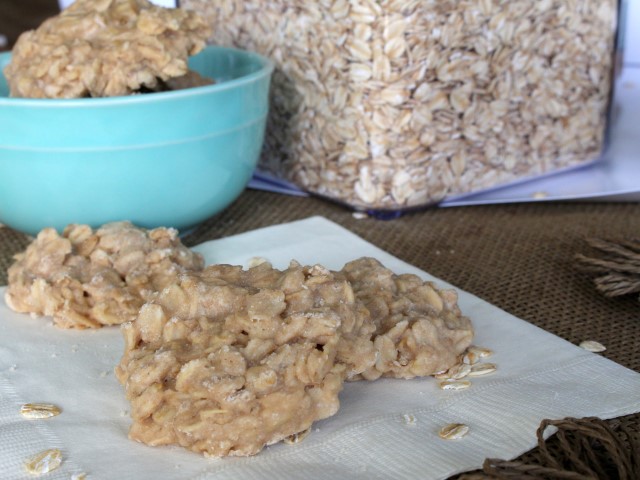 Cookie Butter! Have you tried the stuff? The first jar I ever had, I ate completely with a spoon while I sat in front of my computer and studied for the CPA exam. In fact I may have ran down to my kitchen and had a spoonful before I even had the first two sentences of this written, because the cookies I made for this post have been long gone! If you have never had it, you should walk out to your car, find the nearest Trader Joe's and pick up yourself a jar (or maybe a case!). Until last year, I lived where the nearest Trader Joe's was probably 3 hours away (probably why I didn't discover this treasure sooner), and was I missing out! After you pick yourself up a jar, you'll want to make these cookies; they are easy, quick, and one of my favorite things to do with cookie butter.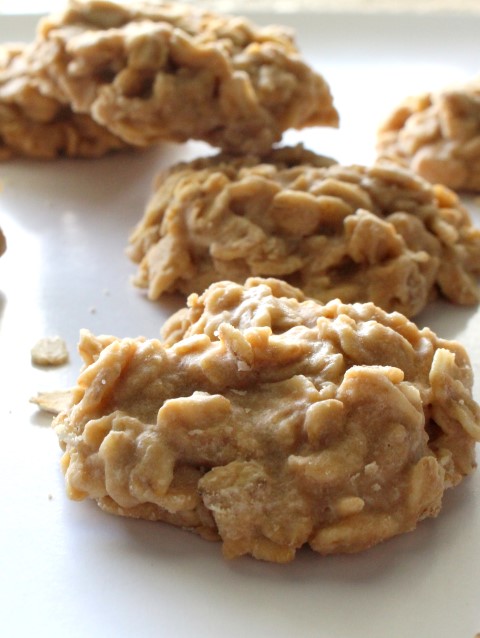 These are the equivalent to the chocolate peanut butter no-bake cookies everyone made as a child, so you know they are easy (if you haven't, trust me; then let me know how fun and easy it was!). They start with butter, milk and vanilla in a pan on the stove. Bring the mixture to a boil and stir in the oatmeal and cookie butter. Drop by spoonfuls onto wax paper and, voila, cookies! They should cool completely before you eat them, but I dare you to let them alone that long!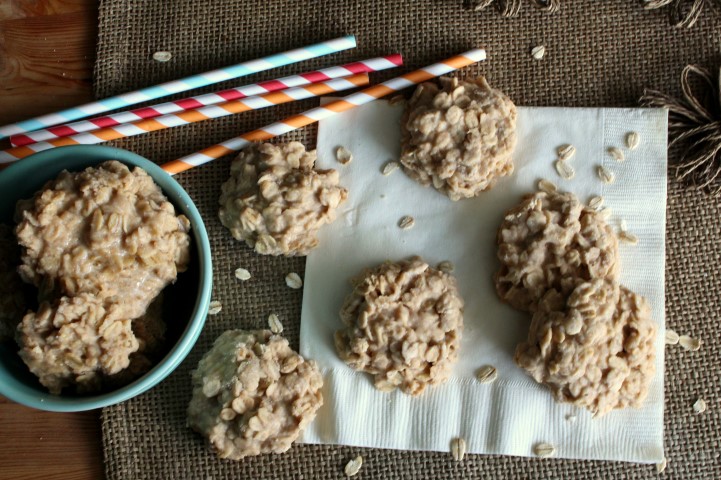 No Bake Cookie Butter Cookies
Ingredients
6 T butter
¼ cup milk
1 tsp vanilla
2 cups rolled oats
⅓ cup cookie butter
Instructions
In a small saucpan, bring the butter, milk and vanilla to a boil over medium heat.
Remove from heat and stir in rolled oats and cookie butter.
Drop by spoonfuls onto wax paper. Cool completely before eating.

Super easy, no-bake cookies with chewy oatmeal and all the Cookie Butter flavor you could ever want.