Crunchy popcorn, salty pretzels, and mini peanut butter cups covered in peanut butter caramel and generously drizzled with milk chocolate and peanut butter.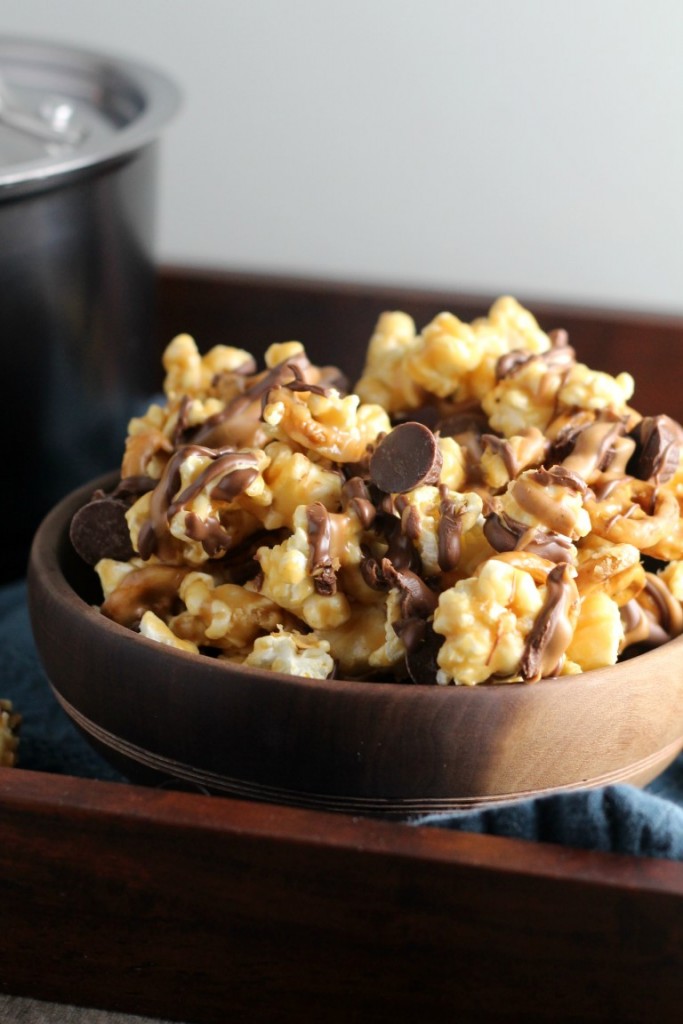 I'm partnering with Circulon® to bring you a fun Christmas treat. Thanks for supporting the companies that keep my blog running.
How is your December schedule looking? Is it crazy busy with all the Christmas stuff? Or are you able to enjoy all the extra, little blessings this month holds? It's a battle isn't it.
This year I'm trying to take a step back and breathe between all the extra events and obligations the month holds. According to Tyler, I'm not good at relaxing and being fully present in the moment. I tend to rush from one thing to planning and stressing for the next. Trying to change that this year….