Cranberries and white chocolate chips take these oatmeal cookies from ordinary to spectacular. The oatmeal cookie recipe itself is fantastic with all the thick, chewy-softness you would want in a cookie.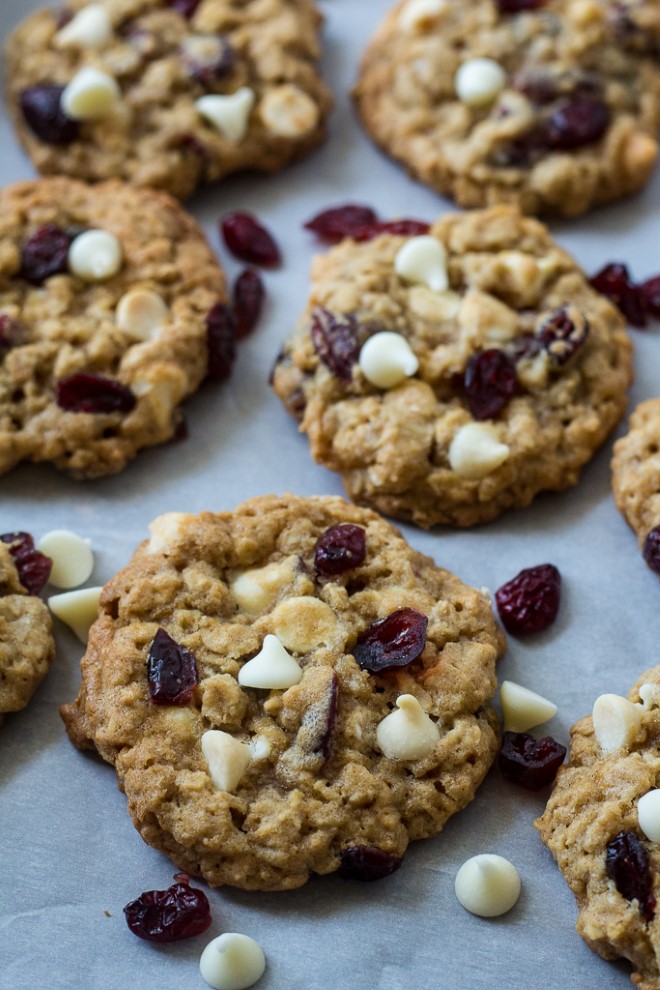 *This post was originally published in May 2014. I've updated the post and pictures.
For some reason oatmeal cookies tend to get shoved to the sidelines, while chocolate chip cookies get the spotlight. But oatmeal cookies are packed with so much flavor and awesome textures. The oatmeal gives cookies a nice contrast to the sweetness.
…