Buckeyes, also known as Peanut Butter Balls, have a smooth peanut butter center and chocolate shell. Make this simple buckeye recipe for your Christmas treat trays. This post has a ton of tips and tricks to making the perfect buckeyes. Be sure to read it all.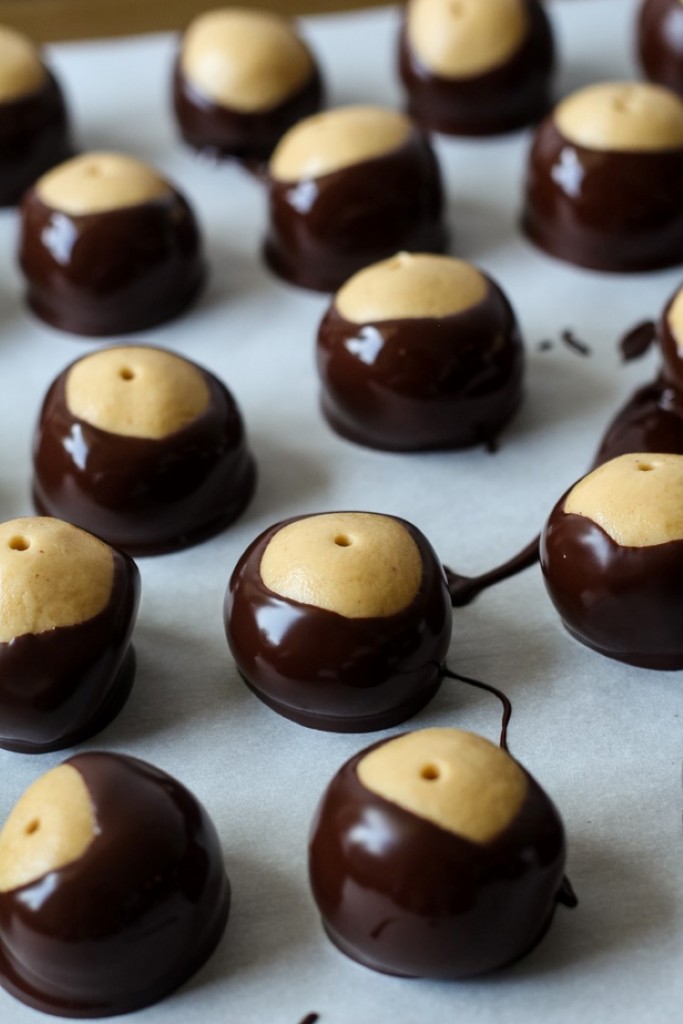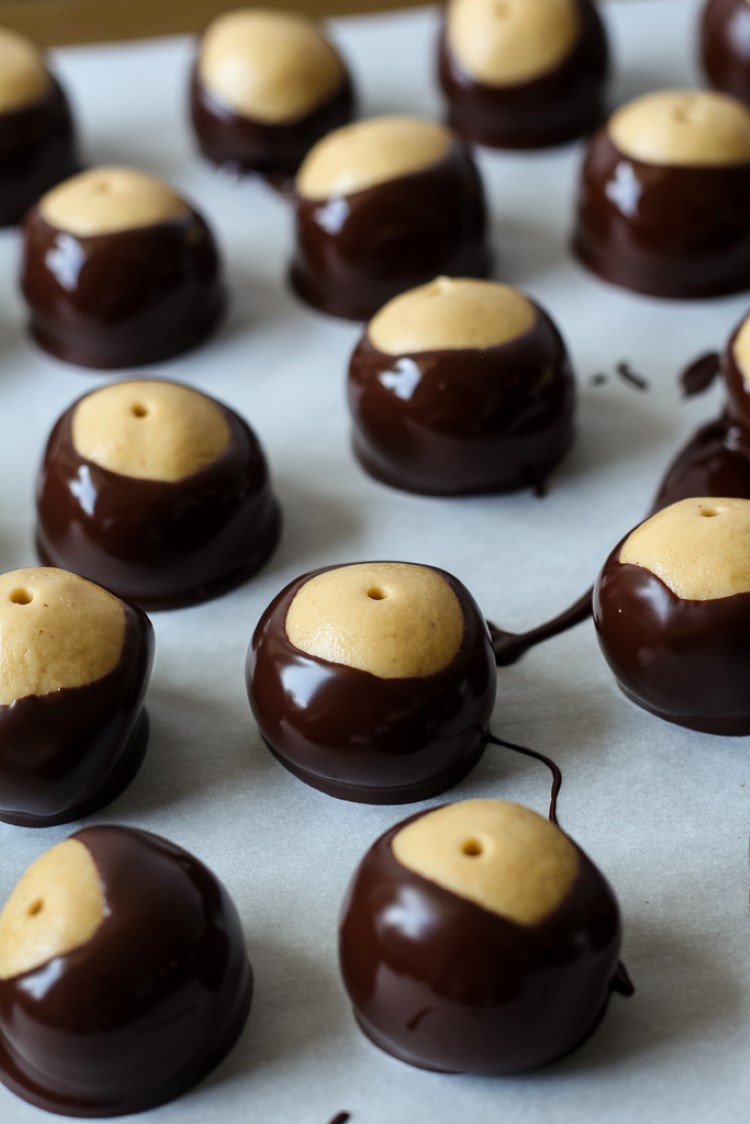 This post contains affiliate links. Please see my privacy page for more information.
This post was originally published in December 2014. I've updated it with a ton of information based on questions I was getting. Scroll to the bottom of the post for the recipe.
I grew up in Ohio, so I consider myself somewhat of a buckeye expert. Buckeyes have been a classic and absolute favorite for my family for Christmas ever since I can remember. I've updated this post in a FAQ style to answer all your buckeye questions. Consider this your ultimate guide to making buckeye candy.
…