Rhubarb bars with a shortbread crust and tangy rhubarb custard filling are a fun, easy spring dessert. Browse my blog for all the best rhubarb recipes on the internet.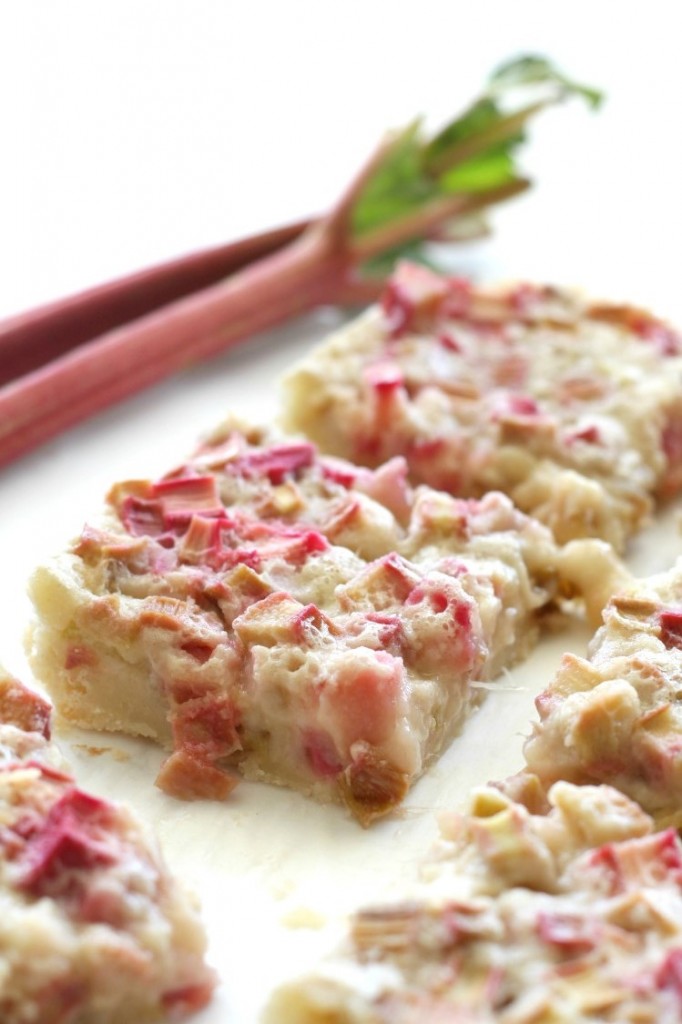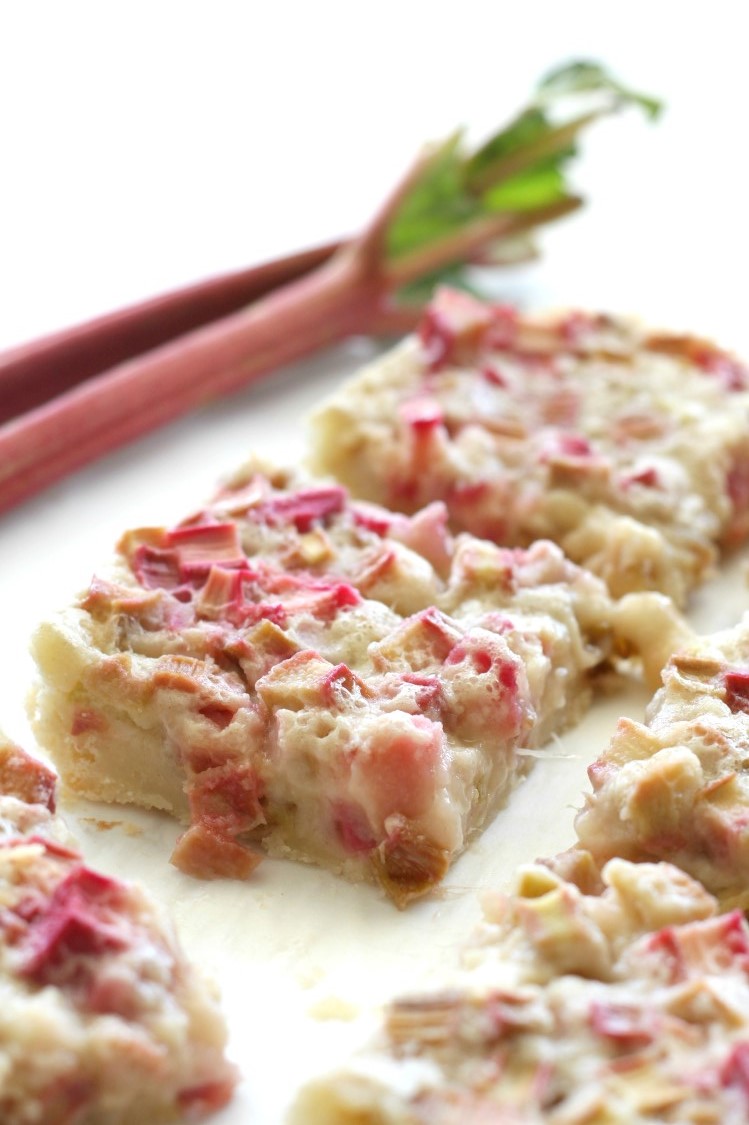 This recipe was originally published in May 2014. I updated the pictures and text in May 2018, recipe remains the same. I added some additional notes, based on issues a few people had.
Can you believe I've been blogging for 4 years now? It's hard for me to believe. I feel like it is cliche to say that though. These rhubarb bars were the 11th recipe I ever published. Kind of scary to look back at those first posts. But these rhubarb bars were the first one to be very popular and it's still one of the most popular rhubarb recipes on Pinterest. Btw, do you follow me on Pinterest? You should!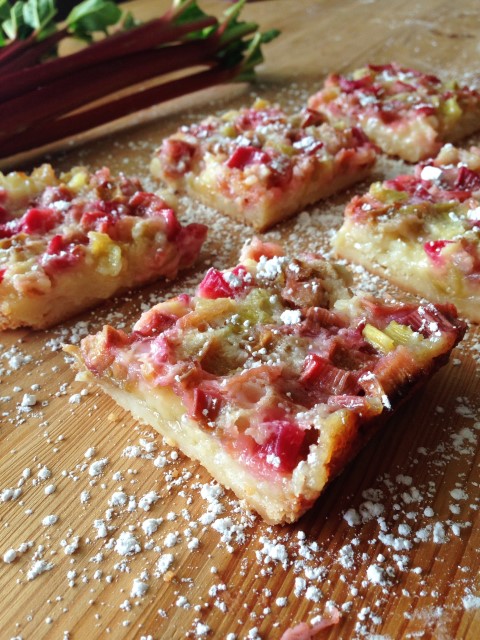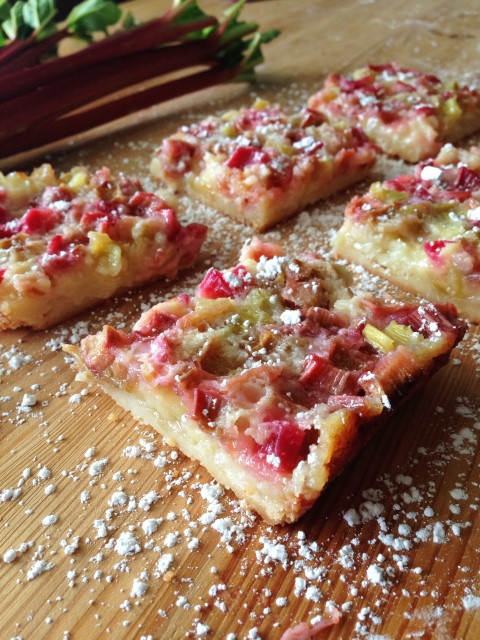 Last week I officially declared spring was here. On the way to work I would admire the emerald pastures and misty green hills in the distance. Finally, the brown grayness of winter has given way to a brilliant spring, and I have been enjoying every second of it. The hundreds of fresh produce stands in the county are opening and selling beautiful produce still fresh with dew from the fields. Asparagus and rhubarb are some of my favorites. And it seems that spring is the only time you can find rhubarb. Unless you freeze some for next year, which I'm going to try and do.
My mom always froze it and it was handy to have on hand to make these bars or a pie in the winter. All we did was wash the rhubarb, dice it up, and freeze it in 4 cups bags. Easy Peasy. 4 cups is a perfect portion to thaw out and make these bars or a pie.
…