Tomato Bacon Capellini is a simple, but elegant pasta recipe for two that features thin capellini tossed with crispy bacon and juicy tomatoes, seasoned with garlic, onions and basil.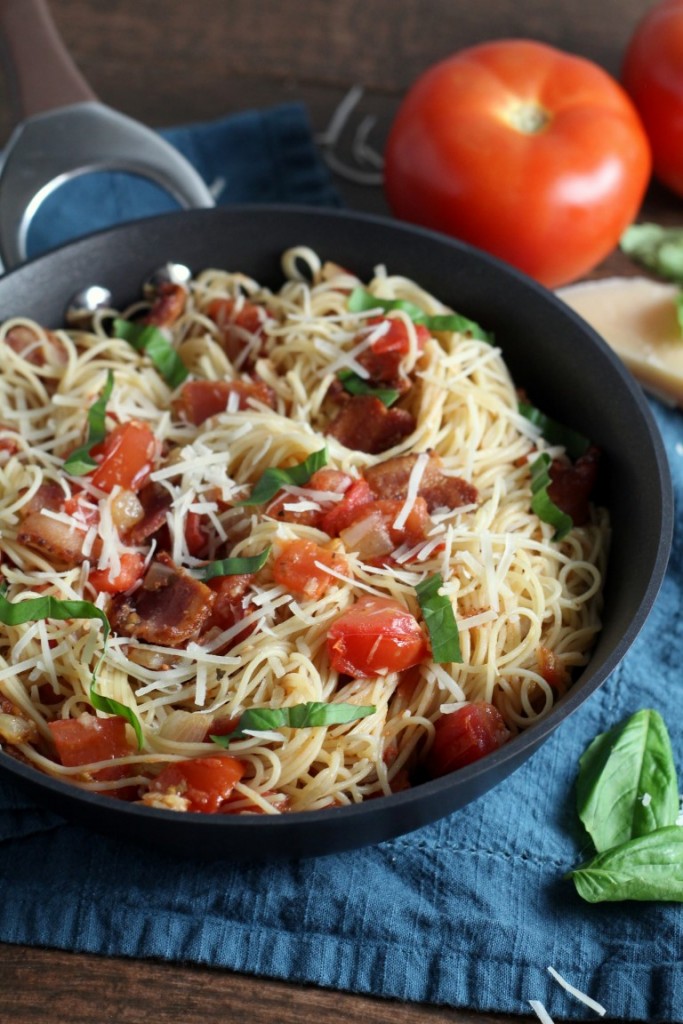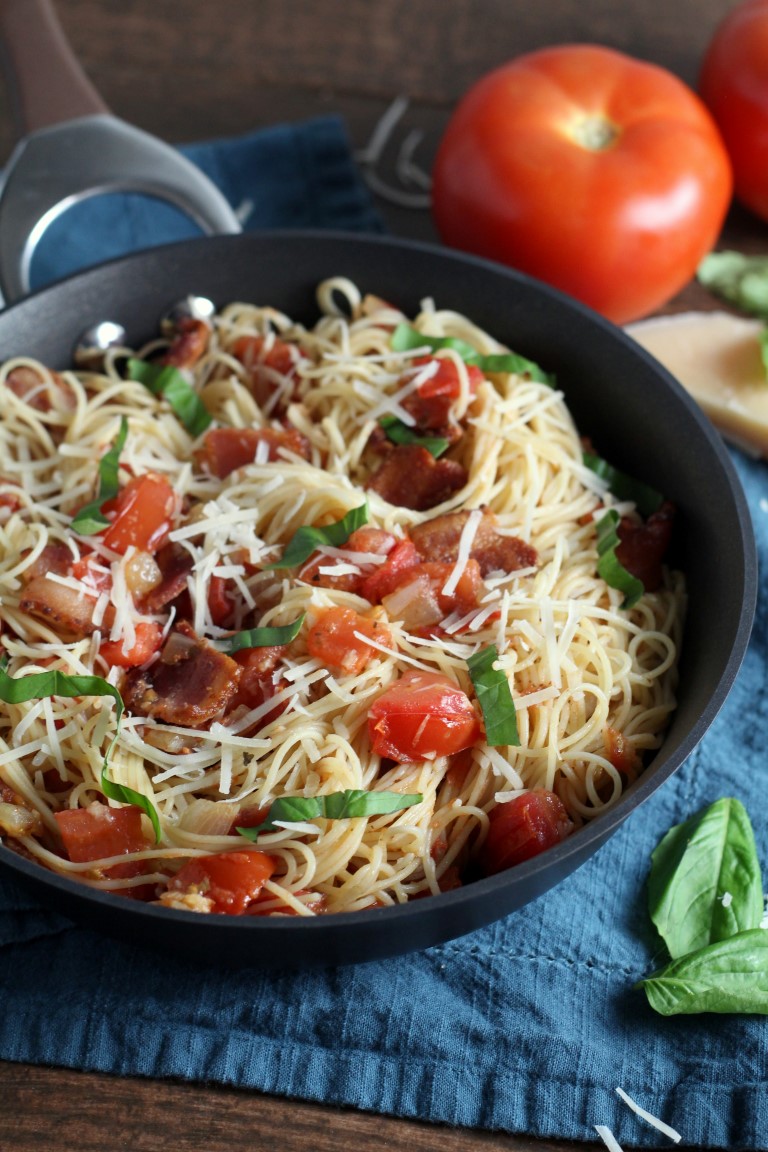 I'm partnering with Circulon® to bring you a series of recipes for 2 that are perfect for a date night in. 
Let's talk date nights in. Aren't they less stressful than getting ready and heading out somewhere on a Friday night after a full week of work? Maybe that's because I'm typing this on a Friday night after my first week of work after maternity leave. But, I think we all agree, sometimes it's more relaxing and romantic to make dinner at home for a cozy evening in. 
Tyler and I actually did a date night in for our anniversary a month ago. With a new baby, it was just easier to celebrate at home. We made a lamb roast with potatoes and carrots and added salad and banana bread for a complete meal. It was fun to cook, relax and reflect on 3 years of marriage. And guess what??? Our baby cooperated and slept the whole time. We're in love with him too 🙂 This Tomato Bacon Capellini is another favorite of ours. (oh and these Nutella Brownies for Two!)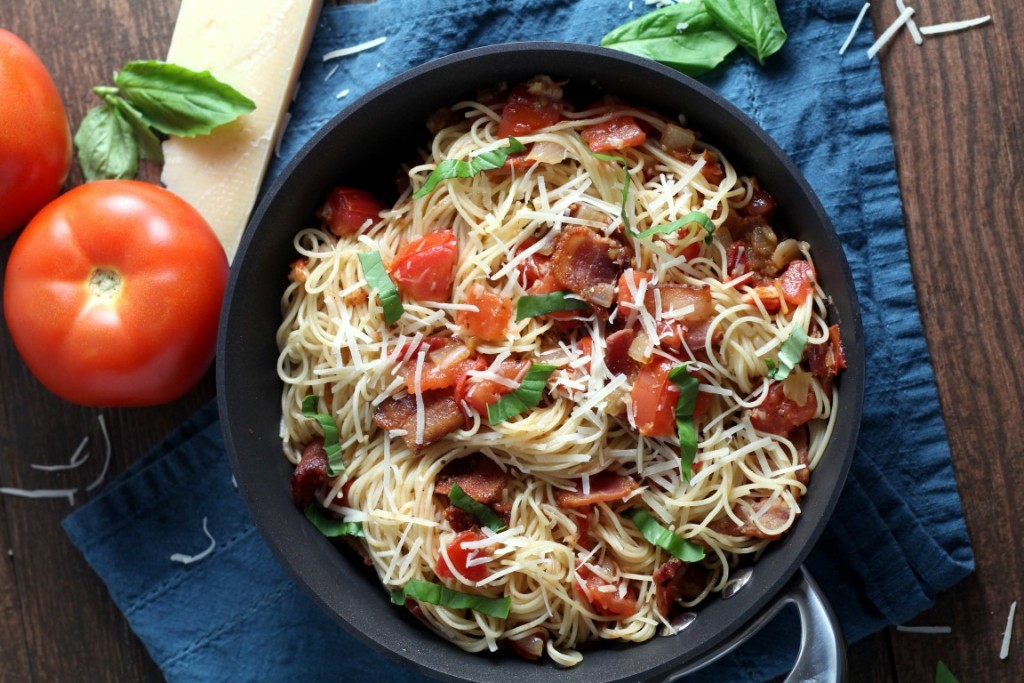 Our favorite meals to cook for each other are simple, less than an hour of prep from start to finish, but we still want them to feel a bit fancy (This is the time we set the table with our china and cloth napkins and use candles.) And cleanup afterwords needs to be quick and easy. This is where Circulon's® Symmetry Chocolate Cookware is great. The nonstick coating is fabulous and makes dishes easy. There is nothing more unromantic that scrubbing stuck on food off of pans!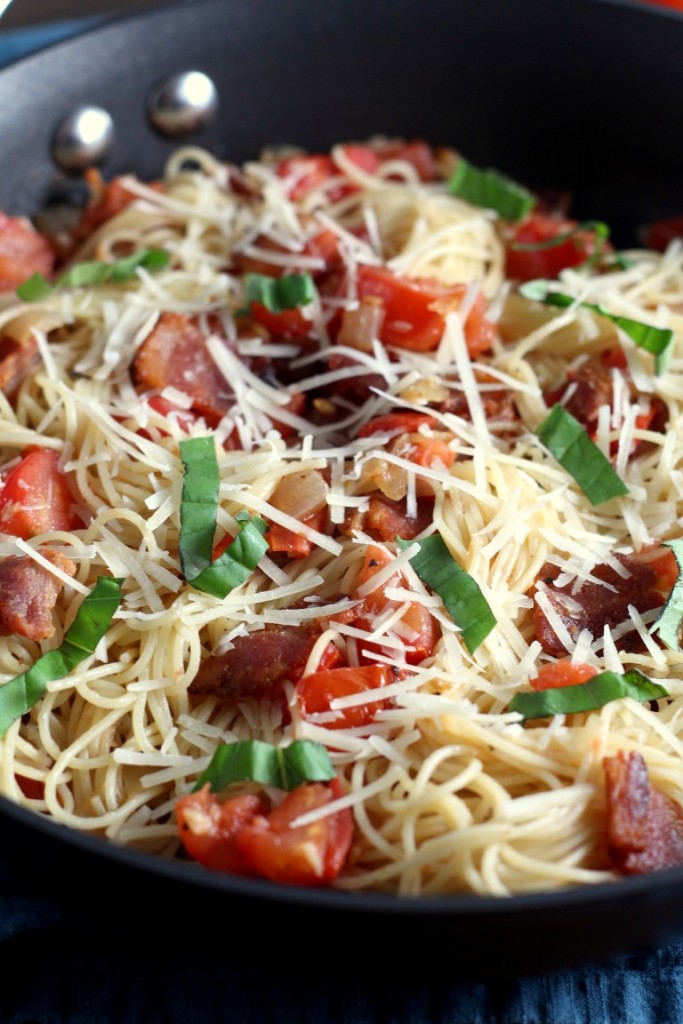 So I'll let you pick a date and start planning your date night in. Be sure to check back over the next weeks for 2 more recipes to complete this menu. Meanwhile, I'm pleased to host a giveaway with Circulon® for a Symmetry Chocolate Cookware set to make cooking and cleanup a breeze. Enter using the widget below. (If you're on mobile, click the link below to enter!