This simple seasoned sauteed asparagus is my family's favorite way to eat asparagus. It's quick (10 minutes), easy and perfectly tender-crisp.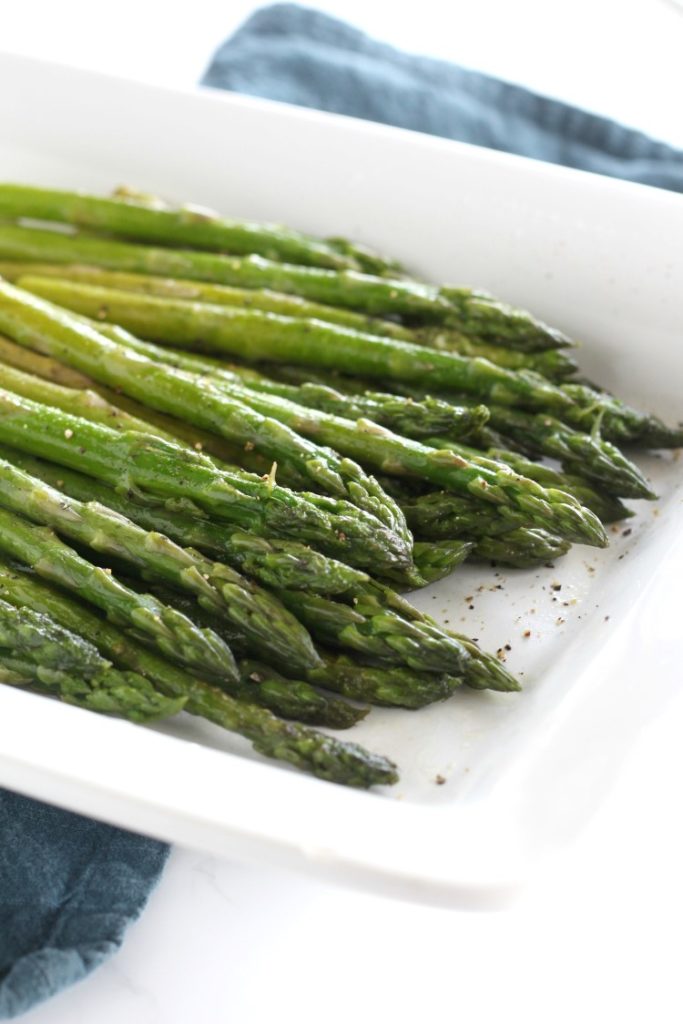 This post was originally published in April 2014, I've updated the pictures and added more detail to the recipe. It's fun to look back and see where I was at 4 years ago. Scroll down for all the recipe details if you don't care about my first job. 🙂
I start my job tomorrow. My first adult, grown-up job where I go to work every day. Not just a few days a week, but every day. Phew! This could be an adjustment for me. But I am beyond excited. I spent a lot of this past week thinking about how the new schedule will affect my ability to get things done around the house….