Peanut butter balls sandwiched between pretzels and dipped in chocolate are a salty sweet twist on a classic!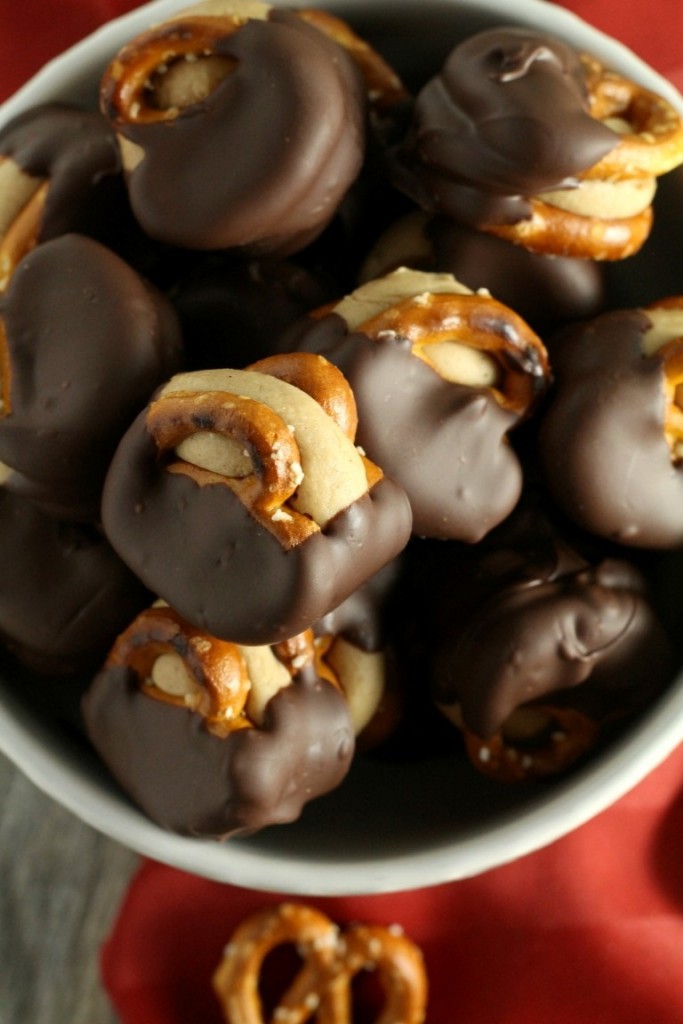 The Christmas baking bug gets me every year and even though we will have an especially busy December this year, I want to make all the recipes. I have already made plenty of recipes for December and I just need to edit the pictures and write the posts. But I still have about 20 great recipe ideas milling around my head I'd love to make.
If I'm still sharing Christmas recipes in January, you'll know why. I just about have enough posts for one every day in December, and I'm pretty sure I won't be able to post things that fast.
…