These monster cookie bars have all the peanut buttery, chocolatey, chewy goodness of the traditional cookie, only in super easy bar form.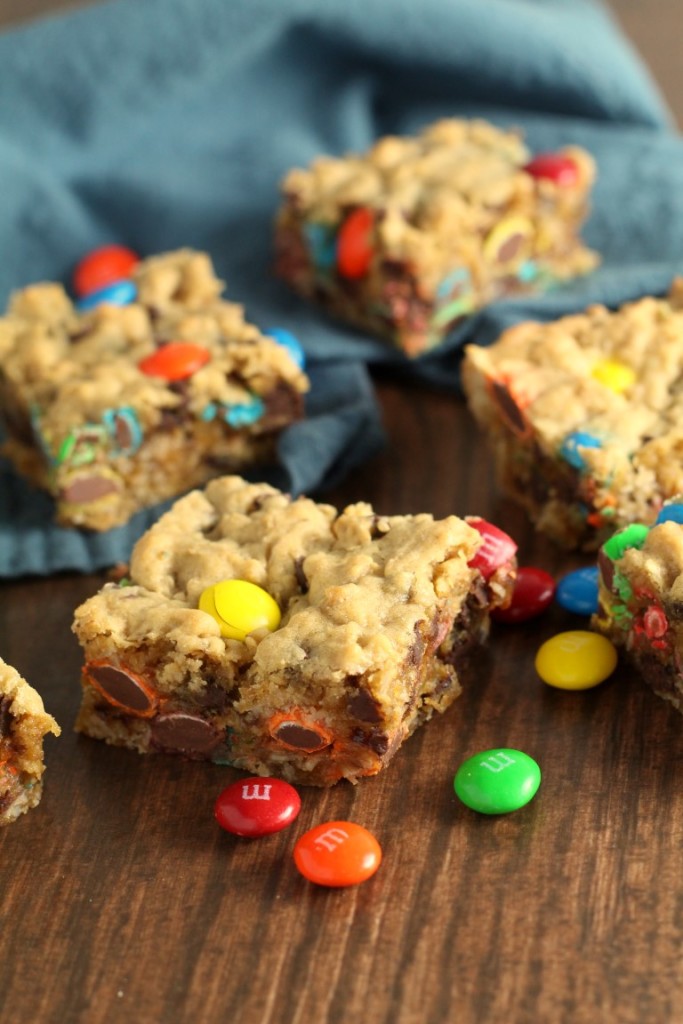 I'm trying to hang onto summer, enjoying all the fresh fruit, outdoor activities, and long daylight hours. Last week even felt like fall outside, but I'm not giving in and posting pumpkin recipes yet, even though they are starting to take off on Pinterest. I'm still enjoying my peaches and berries.
But start getting your tastebuds ready for fall recipes, because I have started experimenting with a couple of cans of pumpkin. For now though, I'm sticking to a summer picnic recipe: Monster Cookie Bars.
…