Thick and soft-baked Molasses Crinkle Cookies full of gingery, molasses flavor.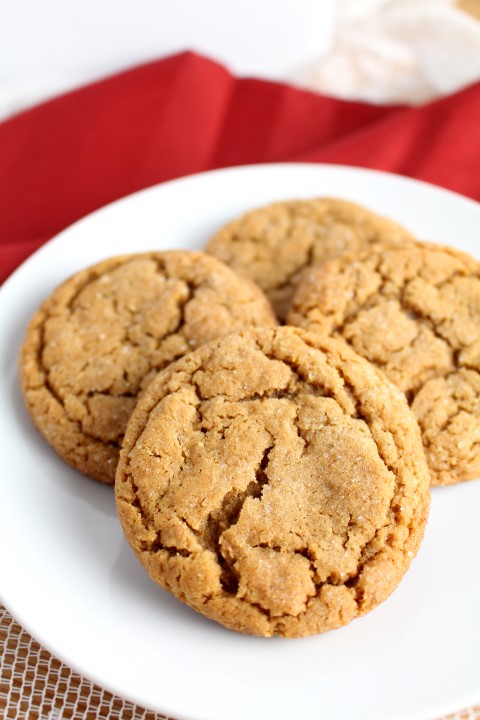 Today is the day for the Great Food Blogger Cookie Swap. Food bloggers around the world are flooding the internet today with cookie recipes. Earlier in the month we were each matched with three other bloggers that we sent a dozen of our cookies to and today we get to share our recipes!
I had so much fun participating this year! Not only was it fun to receive other's cookies, but also to connect with other blogger. It turns out that Laura, from Main Line Feast who I sent cookies to, actually works in the same office park as I do. Isn't that crazy!?!?!
…